Graduation 2022: Mount Abe students place at logging competition
BRISTOL — Looking back on a competition he took part in late last month, Mount Abraham Union High School senior Ian Goodyear said his nerves had more to do with the crowd watching him compete than the noisy and powerful chainsaw in his hands.
"The students at that school were sitting up on the driveway watching us. That was pretty nerve racking, my first competition with an audience," Goodyear said.
Goodyear represented the Patricia A. Hannaford Career Center, along with fellow Mount Abe students Lucas Allen (a junior) and senior Owen Bromley, at this year's Northeast Woodland Training Game of Logging Competition. Allen won the contest, with Goodyear third, and Bromley coming in fourth, though Goodyear said Bromley nearly ousted the third place finisher.
Allen and Goodyear are both enrolled in the career center's Natural Resource Management program. The program offers students hands-on experiences and curriculum that teaches them how to safely operate conservation equipment and provides instruction on wildlife management and forest science. Through the program, students learn how to manage Vermont's natural resources for future generations, with a focus on the steps it takes to achieve sustainability in the management of these resources.
Both students said the alternative approach to learning offered at the career center has given them a way to enjoy school subjects that they hadn't in a traditional school environment.
"Math has never been my preferred study, but with learning to use the heavy equipment we did a lot of surveying work and I enjoy it now, that kind of practical math that we got to learn," Goodyear said. "These are skills I thought I'd never learn and now I've learned and, in some ways, mastered them."
Allen echoed this sentiment.
"I'd say the same about science and making syrup," said Allen, whose family leases part of their land to the career center for the Natural Resource Management program's unit on sugaring. "We talked about carbon emissions, thermodynamic efficiencies of different evaporators, and just talking about science-related things that I'd never heard of before."
Aaron Townshend, an instructor in the local Career Center's Natural Resource Management program, said Allen and Goodyear quickly proved themselves as strong students in the program, and when it came time at the end of the year to choose the students that would represent the career center at the Northeast Woodland Training's Game of Logging Competition, Allen and Goodyear were easy choices.
"These are kids who clearly have exceptional character, tremendous work ethic, are well grounded in agriculture and were willing to step out of their comfort zone. In this course, students are pushed physically and emotionally outside of their comfort zone, and they were willing to do that," Townshend said.
Each year, students from 11 career centers around Vermont represent their schools at the Northeast Woodland Training's Game of Logging Competition. This year's competition hosted by the Green Mountain Technology and Career Center in Hyde Park and was open exclusively to Vermont career center students.
Game of Logging is a training curriculum that was developed by Swedish logger Soren Eriksson in the 1960s. The program is divided into four days, each of which focuses on a different aspect of chainsaw use. The training teaches participants how to use a chainsaw safely but adds a competitive element by scoring participants on the strategies they use to work with trees. The culmination of the competition asks finalists to develop a plan for how to accurately fall a red pine tree, measuring their precision by how accurately they can drop the tree to land on a soda can.
At this year's competition, Allen and Goodyear outscored 20 other participants from around the state. Allen said the start of the competition was intimidating, but it felt rewarding to finish strong with his fellow competitors.
"I was extremely nervous," Allen said. "After the competition, that was a cool feeling. We've been at least top-two teamwise in all of the competitions we've been in."
Allen, a rising senior at Mount Abe, will head back to the career center next year to study construction technology. He also hopes to assist Townshend in instructing next year's class of Natural Resource Management students, pending approval from the career center's administration.
Goodyear, now graduated from Mount Abe, has already pivoted to working full-time in Hinesburg as a stone mason for Tyler Armstrong Masonry.
More News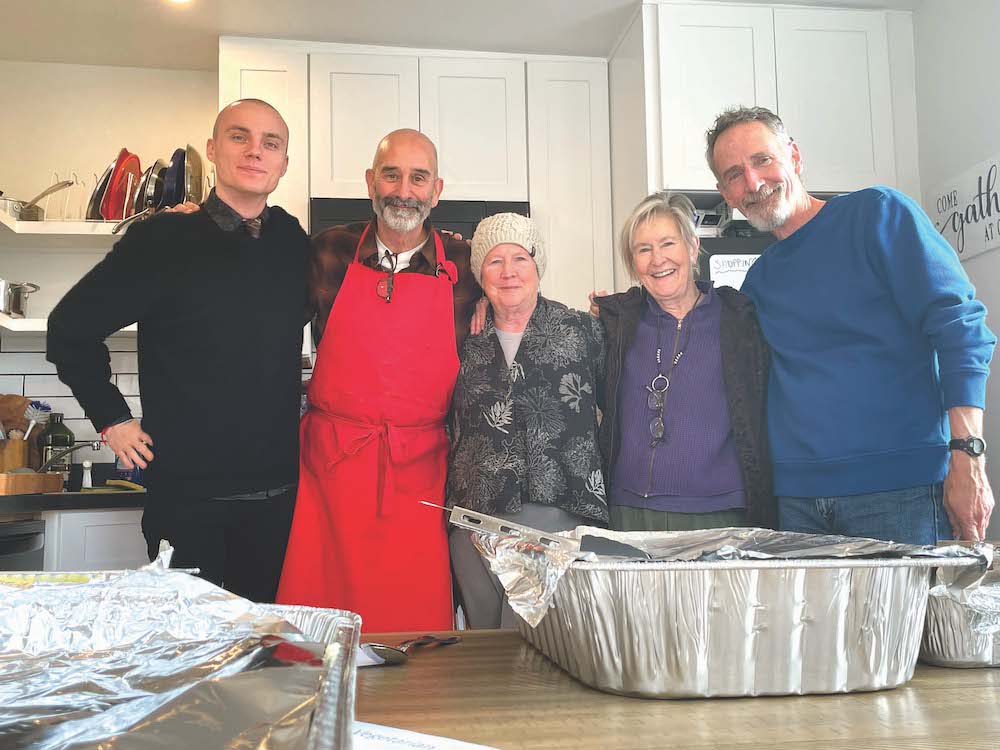 This past Thanksgiving, Nov. 23, saw almost 60 people converge upon the 1,400-square-foot … (read more)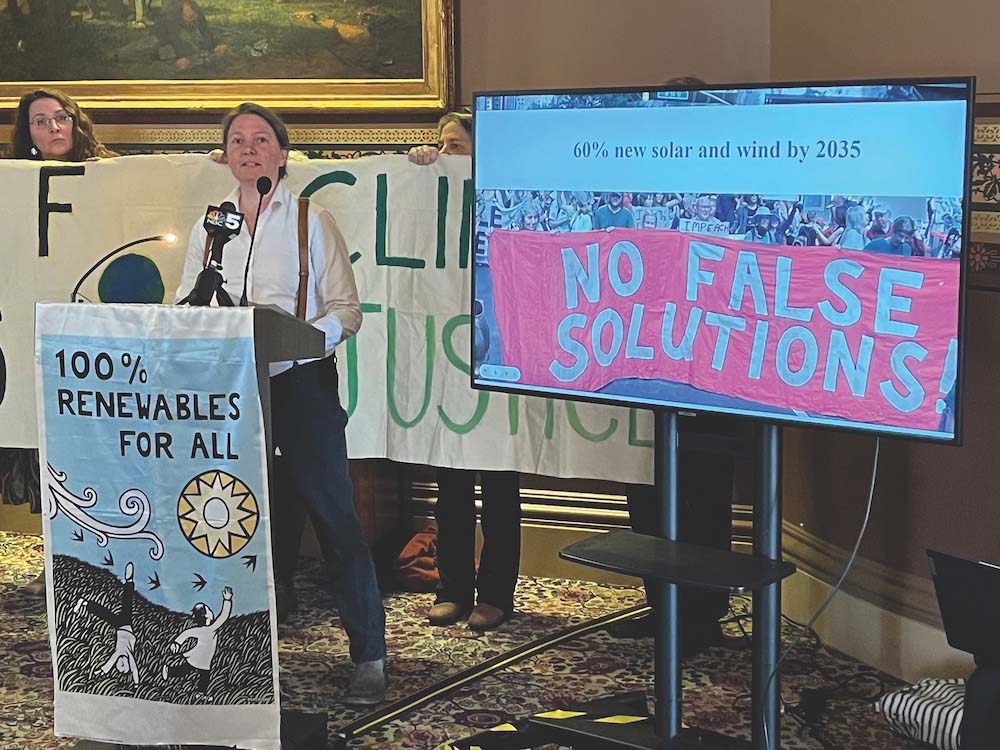 Two state lawmakers are urging Addison County folks not to ease up on efforts to battle cl … (read more)
Hunters during the 16-day deer rifle season that concluded on Sunday brought what was, acc … (read more)