Panther softball takes two out of three from league foe
MIDDLEBURY — The Panther softball team improved to 13-8, 5-4 NESCAC West, by taking two out of three from host Hamilton this past weekend. The Panthers will next host their final three NESCAC West games vs. Wesleyan. The schedule calls for a 4 p.m. game on Friday and a doubleheader at noon on Saturday.
This past Friday, Middlebury split a doubleheader at Hamilton, winning the opener, 6-2, and falling in the nightcap, 6-5.
In the opener, the Panthers got solo homers from Abby Santis and Noelle Ruschil and a two-run shot from Tori Papaleo to back the pitching of Jewel Ashbrook. Ashbrook (7-3) tossed her sixth complete game of the season, yielding two unearned runs on eight hits.
Ruschil went three-for-four; Jordyn Johnson had two hits, two stolen bases, and scored a run; Santis picked up an RBI on a sac fly; and Megan Fox singled home a run.
In game two, Hamilton took a 5-0 lead in the third, only to see the Panthers score five in the sixth. Johnson singled home two runs and scored on a single by Santis before Jen McGann drilled a two-run double.
Hamilton won the game in the bottom of the seventh, when Kiara Arcayena smacked an RBI double. Abigail Jankowski yielded only one run on five hits in 3.1 innings, but took the loss in relief of Samantha Hausman. Ruschil, McGann and Fox each had two hits.
On Saturday, the Panthers bolted to a 6-0 lead in the third inning on the way to a 10-5 win over the Continentals (14-9, 2-5 NESCAC West).
Santis hit a solo shot in the first inning, and in the second Sophia Marlino hit a three-run homer to make it 4-0. In the third, RBI doubles by McGann and Sophie Bolinger made it 6-0.
The Continentals scored three times in the third, but the Panthers put the game out of reach with four runs in the sixth, scoring on a Johnson single, an error, and sacrifice flies by Ruschil and McGann.
Bolinger led with three hits, while Johnson and Marlino each had two hits. Jankowski (2-2) earned the win with four innings of relief, allowing two runs, one earned.
More News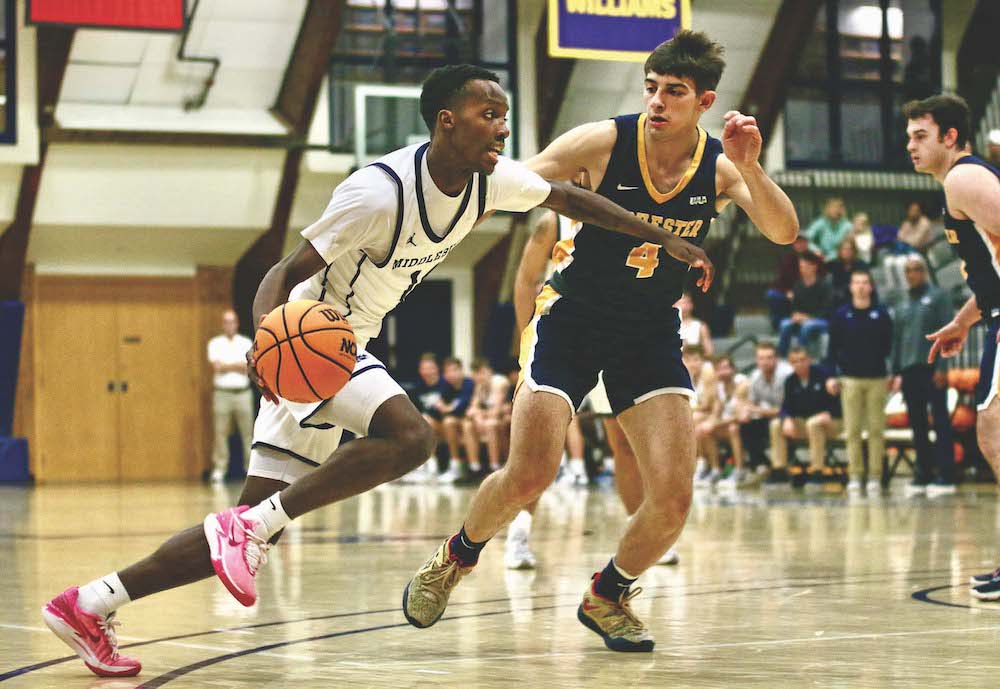 The Middlebury College men's basketball team dropped a pair of home games to teams in the … (read more)
The Middlebury College women's basketball team split a pair of games this past weekend at … (read more)
The Middlebury College women's hockey team lost one game and settled for a tie in another … (read more)