Middlebury Police Log: Police investigate possible assault
MIDDLEBURY — Middlebury police launched an investigation into what police are describing as a "possible assault involving three students" on April 5. No further details were forthcoming while the investigation is under way.
In other action last week, Middlebury police:
Took a man into custody on a mental health warrant in the Washington Street area on April 4.
Assisted a Merchants Row business with an unwanted customer on April 4.
Assisted Middlebury Union Middle School officials with an out-of-control student on April 4.
Removed a tree that had fallen onto Quarry Road and had caused an accident on April 4.
Checked on the welfare of a child at a John Graham Court home on April 4.
Launched an investigation into allegations that a mental health patient had assaulted two nurses at Porter Hospital on April 5.
Helped Middlebury Union High School officials investigate a vandalism on campus on April 5.
Stood by on April 5 at the request of Department for Family & Children officials as they interacted with a parent at their Middlebury office who has had a history of aggressive conduct.
Referred on April 6 to the Addison County Unit for Special Investigations an allegation of cruelty to a family member at a Lower Plains Road home.
Received a report about a vehicle speeding through the John Graham Court parking lot on April 6.
Assisted Middlebury Regional Emergency Medical Services (MREMS) with a medical call in the North Pleasant Street area on April 6.
Responded to a Court Street Extension hotel on a report of a drunken patron on April 7.
Responded to a Valley View neighborhood report of a possible domestic disturbance on April 7.
Restored the peace at a Jayne Court home where there had been a fight in progress on April 7.
Responded to a report of a student out of control at MUMS on April 7.
Helped a Court Square business on April 7 that was having a problem with a person feeding cats on its property on April 7.
Responded to a domestic dispute at a Cottage Lane residence on April 7.
Were informed that someone had scrawled graffiti on the outside of the Sarah Partridge Library in East Middlebury on April 7.
Arrested Noah Blaisdell, 30, of Leicester for multiple in-state warrants on April 8. Police said Blaisdell was released on citation after having posted $200 bail.
Assisted Porter Hospital officials with a man who was refusing to leave the premises on April 8.
Investigated a report of two men firing paintball guns out of their vehicles while traveling on Court Street Extension on April 8. Police found the men and told them to stop the activity.
Helped a local resident on April 8 who had had multiple credit cards fraudulently opened in their name.
Helped the parent of a local student file a complaint about their child allegedly being stalked on April 8.
Helped MREMS in assisting an intoxicated woman who had harmed herself with a knife in the North Pleasant Street area on April 8.
Helped a local person on April 8 who had been a victim of identity fraud.
Assisted Vermont State Police at the scene of accident where a person had driven their vehicle into a guardrail on Route 7 in New Haven on April 8.
Checked on a man who appeared to be having a mental health issue at the Jolley gas station on Court Street Extension on April 9. Police found the man to be OK, and he declined assistance in finding a place to stay for the night.
Responded to two trespassing complaints at the Maplefields Store on Route 7 South on April 9. The suspects were gone when police arrived.
Took a complaint on April 9 about alleged drug activity in the Charles Avenue area.
Assisted a woman in the John Graham Court neighborhood who claimed people were trying to poison her. Police determined the woman was having mental health difficulties.
Located a local elderly woman with dementia who had briefly gone missing in the Cedar Court area on April 9.
Responded to a noise complaint in the Court Street area on April 9.
Investigated a report about a woman at the Maplefields store on North Pleasant Street who appeared to be impaired on April 10. Police determined the woman was OK.
Received a report from a woman who said she believed someone had siphoned gas from her vehicle while it was parked off Seymour Street on April 10.
Responded to a report of a large, noisy party causing a disturbance near the intersection of North Pleasant and Seminary streets at around 11 p.m. on April 10.
More News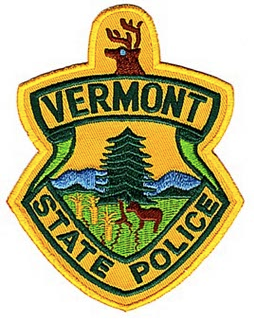 Troopers are investigating a suspicious death in Waltham that occurred around 7 p.m. on Fr … (read more)
A Vergennes man was seriously injured when he was hit by an SUV while he was aiding an inj … (read more)
Neil A. Abrahamson, 36,  of Vergennes was seriously injured when he was hit by an SUV whil … (read more)