Orb Weaver Creamery ceases operations
MONKTON — In 2016, when cheesemaker Kate Turcotte and her husband, Zack Munzer, began working with Marjorie Susman and Marian Pollack of Orb Weaver Farm with an eye toward taking over Orb Weaver's cheesemaking operation, the young couple rented a house up the road.
The house was convenient, but it was very, very small, Turcotte said.
The way the story spooled out over the next five years presents glaring examples of the challenges Vermont faces as it tries to put a younger face on an aging population: How do we make suitable housing available and affordable to younger families, how do we pass on the agricultural tradition from one generation to the next, and how do we keep the best farmland open and productive?
As they started looking for a home to accommodate themselves, their hoped-for career on the farm and a potential family, Turcotte and Munzer, both now 35, enlisted the services of a real estate agent.
"We basically drew a circle around the farm on a map and told her, 'We want to be within 15 minutes of this place,'" Turcotte recalled.
That would have given the young couple some options in Monkton, Ferrisburgh, Vergennes, Waltham, New Haven and Bristol.
But they soon realized 15 minutes was too far away.
"Once we started doing it — just the intensity of a dairy farm with a cheese operation — it was, 'Actually, can we have it be within five minutes of the farm?"
In 2018, the couple took a major step toward their dream, signing a lease with Susman and Pollack to take over their cheesemaking operation. It would be called Orb Weaver Creamery, to distinguish it from the original enterprise, Orb Weaver Farm.
But they still couldn't find a suitable house to buy.
Turcotte and Munzer knew they had big shoes to fill. When Susman and Pollack started from scratch during the early 1980s they were one of the few small cheese operations in the U.S. They taught themselves cheesemaking through experimentation and by listening to their land. Orb Weaver evolved into an iconic Vermont brand, and its creators became legends.
Excited as they were, Turcotte and Munzer knew they would have to run a very different kind of business. They would have less time for it. Turcotte worked during the day at Aqua Vitea and Munzer worked the night shift at Cabot. They would be taking on debt to make this work.
"We started milking cows and making cheese back in 2018 and when you put together your business plan you feel hopeful," Turcotte said. "We had a sense of the business we could run, as far as the size and capacity and everything like that, but the reality is that we needed to run a business that could potentially buy a farm — and buy a house. That was our mindset."
It was all possible. They were confident of that. But it would be a strain financially. And getting in a car to drive to the farm every day…
TOUGH CHOICES
In 2013, Susman and Pollack conserved Orb Weaver Farm with the Vermont Land Trust and used the money to fix up the barn that houses their cheese cave. When they began working with Turcotte and Munzer, the four had hoped the terms of the conservation easement would allow the young couple to build a home on the farm, but it did not.
Susman and Pollack live on a little plot of land carved out from the conservation easement. Theirs is the only house on the property and they have painstakingly made it into a home over the years.
"We wanted to age in place," Susman said. "We love this farm, our house, the community. I think it's hard for old-timers. It's hard to imagine retiring and then having to leave a farm you've worked so hard on."
Susman occasionally wonders, if they had not conserved the farm would they have been able to split the property in a way that would allow Turcotte and Munzer to build a home? But if they hadn't conserved the farm, they wouldn't have been able to afford to preserve the barn in the first place.
"Would we have been better off just taking out a loan?"
By the time the foursome signed the lease in 2018, Turcotte and Munzer knew they wouldn't be able to build on the farm, but they still hoped they could purchase a house nearby.
This was before COVID, before Vermont's housing market went berserk, before Turcotte and Munzer's daughter was born.
END OF AN ERA
"We are so fortunate to have Kate and Zack come into our life," Susman said. "We worked hard together, we got to know them. Kate is a great cheesemaker. But sometimes the world just conspires against you."
Orb Weaver will not exist as it did in its heyday. Susman and Pollack are living in their house and running the farm — minus the cows and the cheesemaking operation. They will continue Orb Weaver Farm, growing vegetables and bringing them to the Middlebury Natural Foods Co-op. But when it comes to cheesemaking, the Orb Weaver name will be retired. If someone comes along who wants to rent out the cheese barn they will have to use their own name.
"I have to say that we have been so incredibly fortunate to live our dream," Susman said. "But it can be hard. It's always harder than you think."
Without a home of appropriate size close enough to the farm, Turcotte and Munzer could not make the cheese operation viable. They have sold the last of the cows and stopped making cheese. Their lease at Orb Weaver is up in June.
"The pandemic was a big piece of it," Turcotte said. "Our first year, in 2019, we were just making cheese, we were building up our inventory and not bringing in a lot of cash. We were both working off the farm, trying to just kind of make it work. Then the pandemic hit."
Then home prices soared out of reach.
On top of that, they were struggling to find a suitable childcare situation. "And doing the numbers as far as how much it was going to cost … it just felt like we had to come to a decision."
Still, there has been a lot to cherish. Especially the animals.
"Working with the cows was an incredibly rewarding experience," she said. "Marjorie and Marian were such incredible herdswomen. They honed their herd's genetics, so we had an amazing herd of cows."
And it was an honor to be able to make an iconic Vermont cheese, she added.
SUCCESS(ION) STORY
"Farm succession is hard," Turcotte said. "And we're not the only people. It's all throughout the state, all throughout the country. We have an aging farming population, and people are trying to figure out how it is that we transfer that to a younger generation. And it's hard."
Turcotte emphasized that Orb Weaver Farm is still going strong.
"Marjorie and Marian are still farming. It's not like, 'Oh, Orb Weaver failed.' It didn't. It was a huge success. This is a success story."
As for Turcotte and Munzer, they're planning to stick around.
"I was telling somebody the other day, I feel like we've been living double lives," Turcotte said. "We're just going to drop one of those identities. So this isn't a sad story. We're looking forward to more of a simple life."
Correction: An earlier version of the story mistakenly implied that all Orb Weaver cheeses were cave aged.
Reach Christopher Ross at [email protected].
More News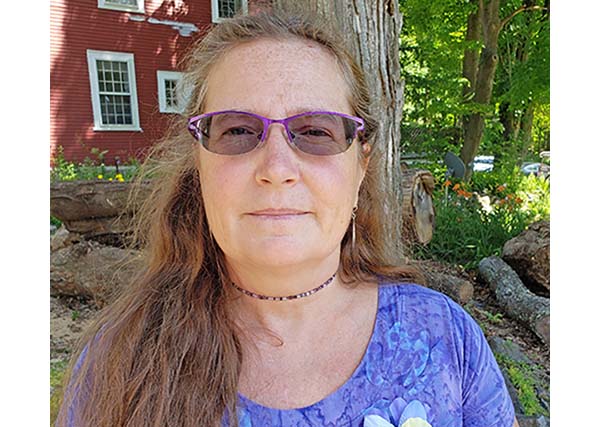 Learn about the disease in a documentary film by a local woman who knows first hand. Plus … (read more)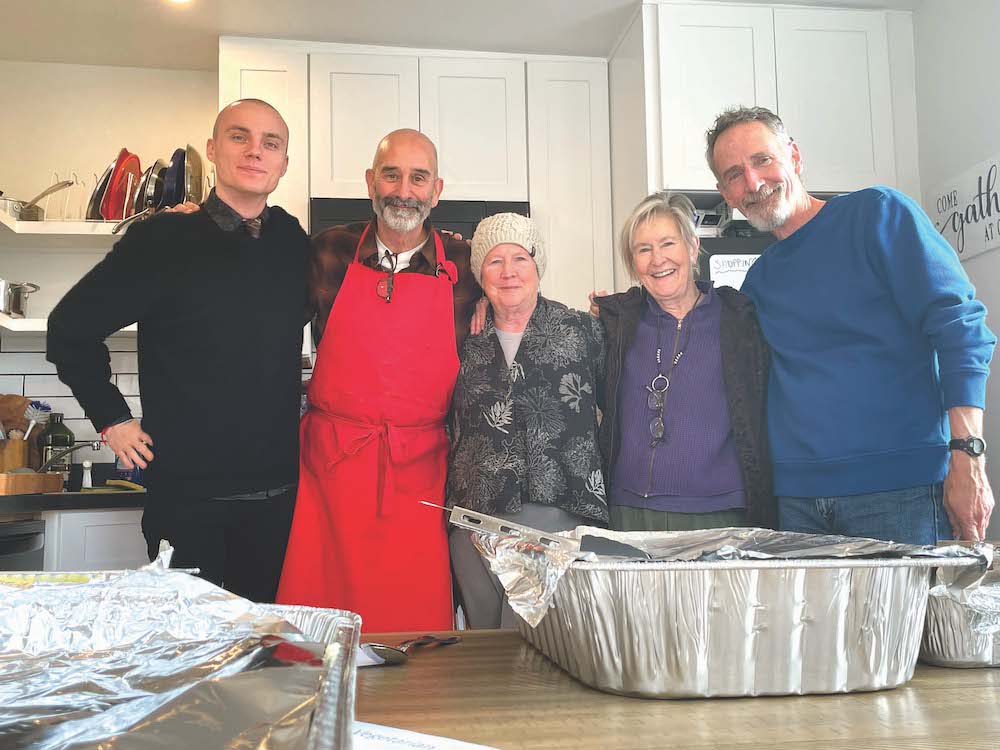 This past Thanksgiving, Nov. 23, saw almost 60 people converge upon the 1,400-square-foot … (read more)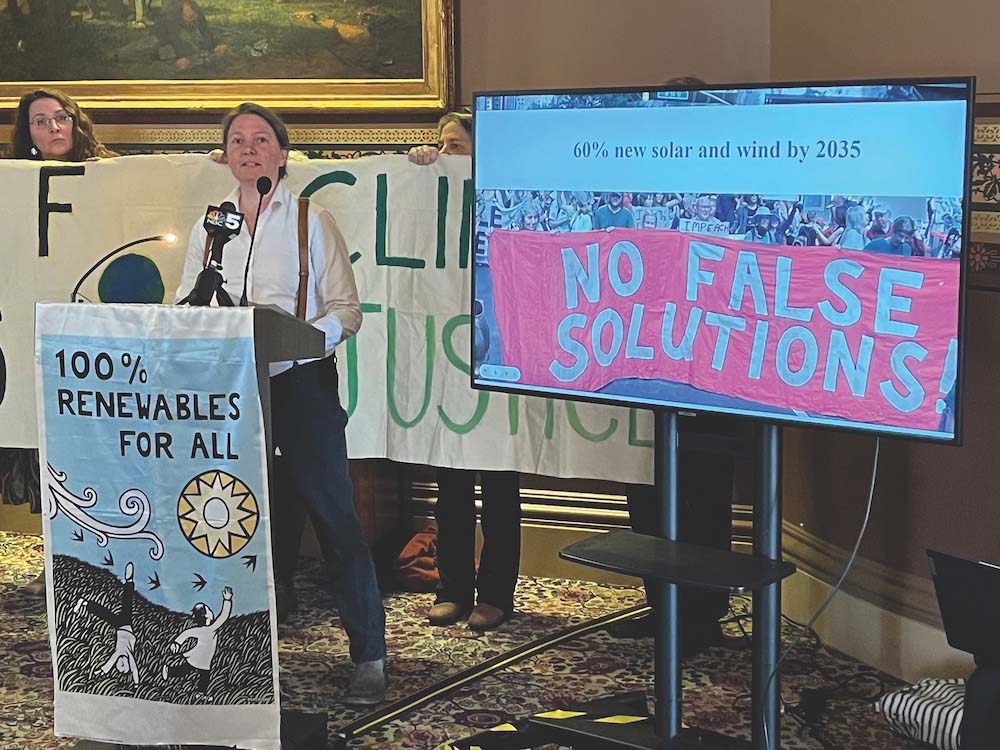 Two state lawmakers are urging Addison County folks not to ease up on efforts to battle cl … (read more)