Shoreham farm acquires high-end butter business
SHOREHAM — Twenty-two years after founding Animal Farm Butter in Orwell and making it into one of the most celebrated farmstead butter operations in the country, Diane St. Clair has passed the torch to a new generation.
Hilary and Ben Haigh of Rolling Bale Farm in Shoreham purchased St. Clair's herd of eight Jersey cows last month and will do business as Animal Farm Creamery.
"Diane's system will transfer well to our farm," said Hilary, who grew up in Shoreham and who has known St. Clair for many years. "It's well suited to what we were already doing and what we wanted to do with our lives."
The Haighs started farming together in 2014 and founded Rolling Bale two years later. They run a diversified meat operation on 100 acres in Shoreham, selling organic broiler chickens, sheep, lamb and occasionally pork.
They've always wanted to add a dairy component to their farm, "but dairy's not something you just do," Hilary said.
Last summer the Haighs wrote St. Clair a letter expressing an interest in someday acquiring Animal Farm. They were thinking of "someday" as "a few years from now," after their children, William (5) and Emmet (3), were older, Ben said.
"But Diane was ready," he said.
The Haighs scrambled to pull the financing and grant paperwork together. Anticipating a big learning curve, Hilary began working with St. Clair in Orwell right away, learning the ropes, while Ben renovated Rolling Bale Farm to accommodate a new dairy operation.
"For now we just want to get the system down pat," Hilary said. "It's an old-fashioned, delicate process — slow churning, gentle pasteurizing."
And it's small-scale. Before the pandemic, Animal Farm was producing about 100 pounds of butter a week.
THE HYPE
Earlier this month, foodie website The Testing Table ranked Animal Farm the sixth best "fancy butter brand" in the world, finishing ahead of four other American brands.
"A 24-hour culturing process, plus a bout of hand-kneading on a wooden table, makes for a spectacularly sweet cream butter that is worth the hype," Testing Table said.
In 2014 Smithsonian magazine called Animal Farm "America's best butter."
"Amid the wave of small-batch, handmade farmstead butters available these days, (this) golden spread reigns supreme."
What makes it so good?
"It's really all about the cows," Hilary Haigh said. "The cream that these girls are producing is so incredible, it's really what makes the flavor of the butter."
Animal Farm lightly cultures the butter, which gives it a slight tang, she said. It's a little bit different each time and it changes with the seasons.
"But it's the cream that shines through and makes it what it is."
And chefs love it.
Animal Farm supplies butter to Chef Thomas Keller's restaurants, including The French Laundry in California's Napa Valley and Per Se in Manhattan, and to Chef Patrick O'Connell's The Inn at Little Washington, located in Northern Virginia.
"The chefs have been nice and they seem interested in learning more about us," Hilary said. "And they're relieved to know the butter will keep coming."
Animal Farm Creamery butter can also be purchased online through Saxelby Cheesemongers, and occasionally in Vermont at the Dedalus wine shops in Burlington and Stowe.
It typically retails for about $60 a pound.
SUCCESSION
"I'm really excited about this," St. Clair said. "Farmers are aging out, and it's difficult in areas like dairy to pass it along. Without a family to take over, dairy farmers just stop. They sell their cows, they sell their equipment, and that's it."
St. Clair began with just three cows, she said, and she was the only one doing the farming.
Even at its height, before the pandemic, the Animal Farm herd has stayed at a dozen or so cows.
"This is a little business, but it's a powerful business because the model I created maximizes the time on the farm and minimizes marketing," St. Clair said. "Marketing is what kills young farmers."
When she began in 2000, St. Clair knew she couldn't make it producing butter for $4 a pound and then on top of that having to call stores every week and sell at farmers markets.
Her strategy, she said, was to get a few restaurants to commit to buying a certain amount of butter every week.
"I said, 'I can't turn the cows off for the week that you don't want butter.'"
Paving the way for the Haighs to continue those relationships is a big part of what makes passing the torch possible.
"I told Hilary and Ben I would do my best to pass the accounts along," St. Clair said. "As for you," St. Clair told the Haighs, "you have to prove you can do this."
It will take a while to understand the processing end of it, but the most challenging part will be the farming.
"The breeding, the nutrition — this all affects the milk quality," St. Clair said. "They understand that. Hilary and Ben are grass-based already and they have the same approach to animal husbandry as I do.
"They will make mistakes," she continued. "We all do. But they're willing to ask for help."
And St. Clair has been very responsive, Hilary Haigh said. "Diane has been a constant source of support and encouragement."
In a few months, as the cows' diets begin to change, St. Clair will work with the Haighs some more.
"They're not done with me yet," she said.
In the meantime, St. Clair is happy her operation will stay local and that her cows will stay together as one little family.
"And they live nearby, so I can go over and scratch the cows whenever I want."
For more information about Animal Farm Creamery visit animalfarmcreamery.com.
Reach Christopher Ross at [email protected].
More News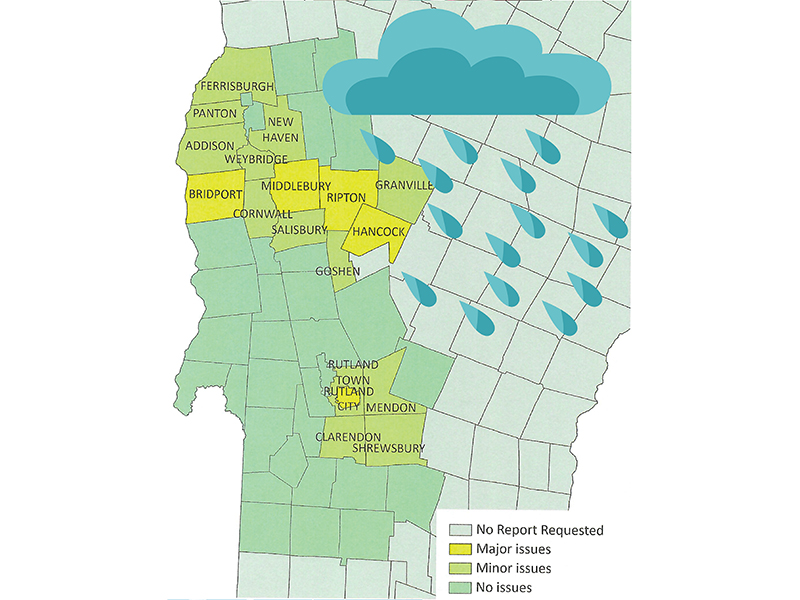 Local towns may get federal money to pay for more than a million dollars in cleanup and re … (read more)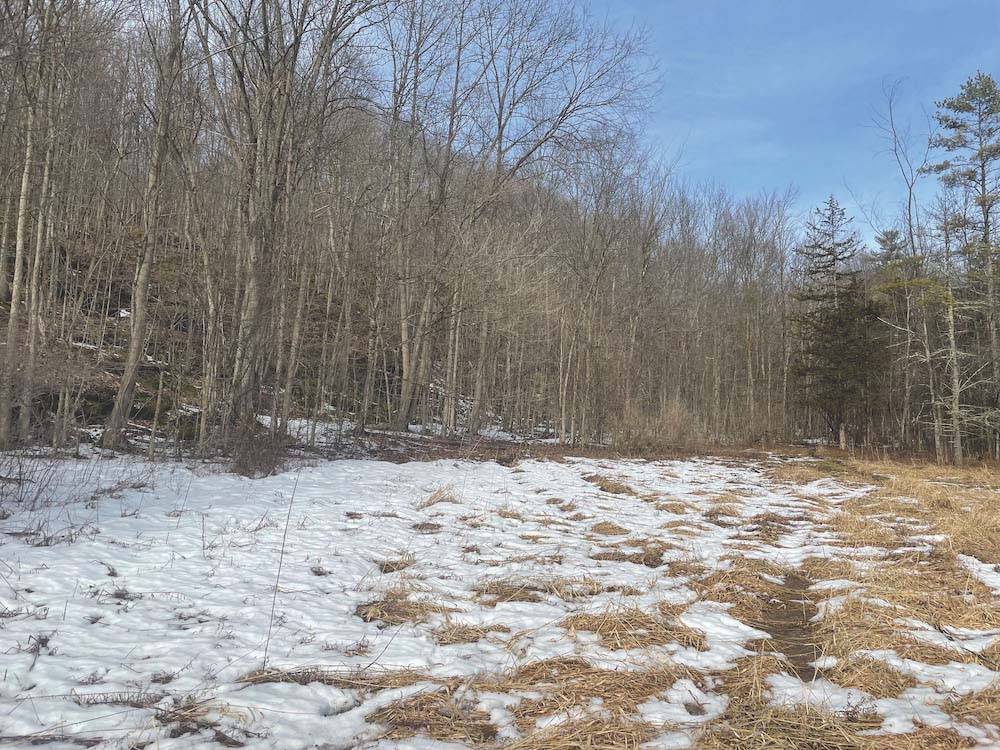 The Vermont Fish and Wildlife Department is putting $566,667 in grant money toward conserv … (read more)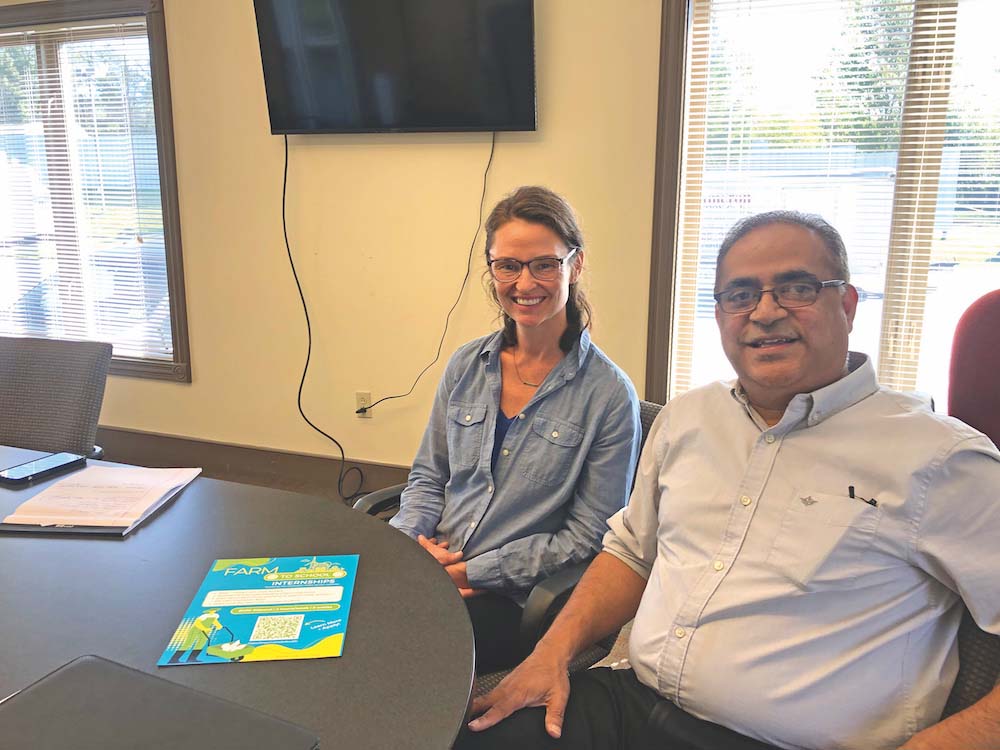 Like most things, the future of agriculture in Vermont lies in the hands of younger genera … (read more)