Activists turn protests into parties with art
Sometimes when we think about activism, we think it needs to be aggressive — chaining yourself to a tree, getting arrested and whatnot — but is that really what it takes to bring about change? Sure sometimes, but not always. A group led by Whiting resident Dan Brett has a different vision.
"We believe that protests, marches, outreach campaigns and other forms of moving the needle are all more effective when they are big, bold and beautiful. We want to turn 'protests' into 'parties,' 'marches' into 'rolling dance floors,' and 'outreach' into 'awesome,'" reads the mission statement for the newly formed Hearthunder Art Collective. "Our mission is to use Art and Creativity to support Environmental and Social Justice Organizations in their efforts to engage and inspire the public in movements for positive change."
Brett and several of his close friends and supporters are the masterminds behind Hearthunder Art Collective. Brett is joined by Ethan Nelson of Brandon, Paul Hilliard of Sudbury (and his son Nolan), and Judd Markowski of Bridport.
"The cool thing about Dan kicking off Hearthunder (pronounced Heart Thunder) is that it will allow us to raise some funds and make a bigger impact," said Nelson, who was born and raised in Brandon, where he's now raising his own three children with his wife. "Honestly, my primary motivation is just to make radical projects with my friends. The ancillary benefits are environmental activism and spreading joy at our local parades."
Brett moved to Vermont from California 15 years ago and worked as a contractor for years (more recently he's been focusing his work on home inspection). He's also a member of Brandon Artists Guild, where he shows 3-D wooden elements and acrylic on wood panels. 
A multi-faceted artist for sure, Brett's imagination was captured by the kinetic sculpture parade — called the "Human Powered Parade" — that debuted in Bristol in 2017. He got involved the next year and the first sculpture Brett made on his own for the 2018 parade was a wooden dragon that fit over his bike frame. 
In 2019, Brett tapped his friends Markowski and Nelson to help him "up the ante for the Bristol Human Powered Parade," said Nelson, who has a passion for cycling and worked previously as a bike mechanic — pretty handy skills when you're building human-powered art.
The trio made a "Champ and Jurassic Jalopy" for the 2019 Human Powered Parade. COVID cancelled everything in 2020, and then the team updated the two sculptures for 2021 to the "Dirigible and Jurassic Air."
"The Dirigible trike had the wheels taco during the Human Powered Parade," explained Brett. "We fixed it up enough to do the Independence Day parade in Brandon, but then it was retired for good.
"Then we were asked to come to the Orwell parade," Brett continued. "I got to thinking this could be a great way to outreach and combine all of my efforts into a new thing."
Since those early parades, Brett and his friends have gotten together to "throw ideas out there."
"I've been involved in climate activism since my 20s, back in the 1990s," said Brett now 51. "When I lived in Germany with my wife Mirjam I was with the Sustainable Europe Tour, where we'd travel to EU cities and set up sustainability exhibitions, support local groups in their actions, throw a big concert and move on to the next city." 
Here in Vermont, Brett hopes his passion for art, making stuff and creating a "better world for our kids" might transition from a hobby into a way of life. 
"Everybody wants a better world," reads the organization's website, hearthunder.org. "Not everybody wants to get out and march on city hall. It feels confrontational. It can be embarrassing. It can be overwhelming and awkward and might even get you arrested. But what if instead of a march with angry chants, it was a rolling dance party? What if there were jugglers and stilt walkers; crazy parade floats and a marching band playing reggae? Sounds like a lot more fun, no?
"That is the Hearthunder vision. We can change the world, with love and passion and relentless positivity. With Heart and Thunder."
"So the idea was born to create a collective of creative types who organizers could call to plug in the fun for their events," Brett explained. 
Right now, the team is working on their four-rider kinetic sculpture for parade season this summer. 
"It's going to be — as the kids say — 'LIT!'" hinted Nelson, who, when not collaborating with the Hearthunder team, works at Neshobe School as a speech-language pathologist.
Paul Marr Hilliard, a designer for Hubbardton Forge, is working on the newest project and bringing Hearthunder's design and fabrication game to the next level.
"Dan's son and my daughter are friends at school," Marr Hilliard, the father of five, explained earlier this week. "I think it was last year or so, when I found out that Dan and Ethan had been doing human-powered stuff, and I was like, 'I want in on that!'"
Marr Hilliard has a history working with bikes and mechanical things, and works primarily in metal and stone. Add to that his design skills from basic drawings to AutoCad and he's a great addition to the Hearthunder team.
"We've got a very robust platform to do whatever we want on top of it aesthetically," he said of the four-person "bike." 
"Dan is really spearheading this art collective in a much more organized approach," Marr Hilliard added. "We're aligned in terms of how we see the environment… You know your own kindred spirits, and when you add art into it that's when things really gel." 
"We hope that that sculpture will raise awareness of our organization and help in raising funds," Brett added. "It's an attention-getting way to generate interest in Hearthunder."
But the whole idea is that Hearthunder Art Collective isn't just about one-off projects; they're positioning themselves nimbly.
"We're really excited about it," Marr Hilliard said. "We have a lot of energy going into whatever we're going to do next. I'm excited about the possibilities. Dan's organized this organization in a way where we can move forward and respond to anything that comes along."
Since it's official launch in February, Hearthunder Art Collective has already provided several banners for the local chapters of Extinction Rebellion and Standing Trees, including one used at a climate protest in New York City last fall.
The organization is actively looking for a space to house build parties where interested folks can help to paint, create and rehearse future projects. 
"Our budget doesn't allow us to pay rent yet, but caretaking and light renovation/maintenance work is offered as trade for the use of a suitable space," Brett plugged. 
If you know of a space, want to get involved or donate visit hearthunder.org, or email [email protected].
More News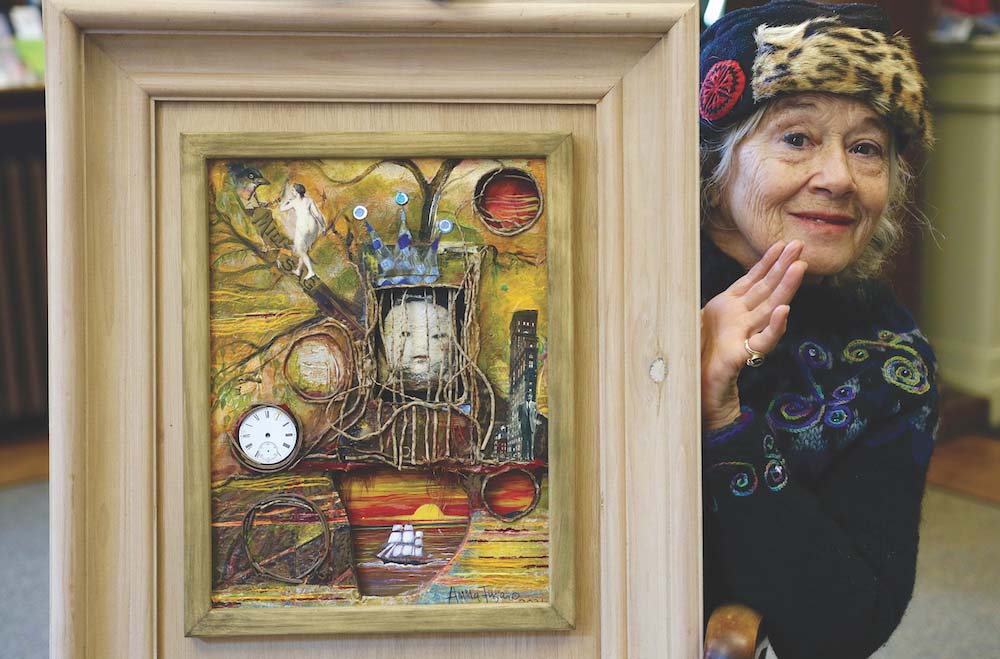 From floor to ceiling, Anna Fugaro's Middlebury living space is filled with her own artwor … (read more)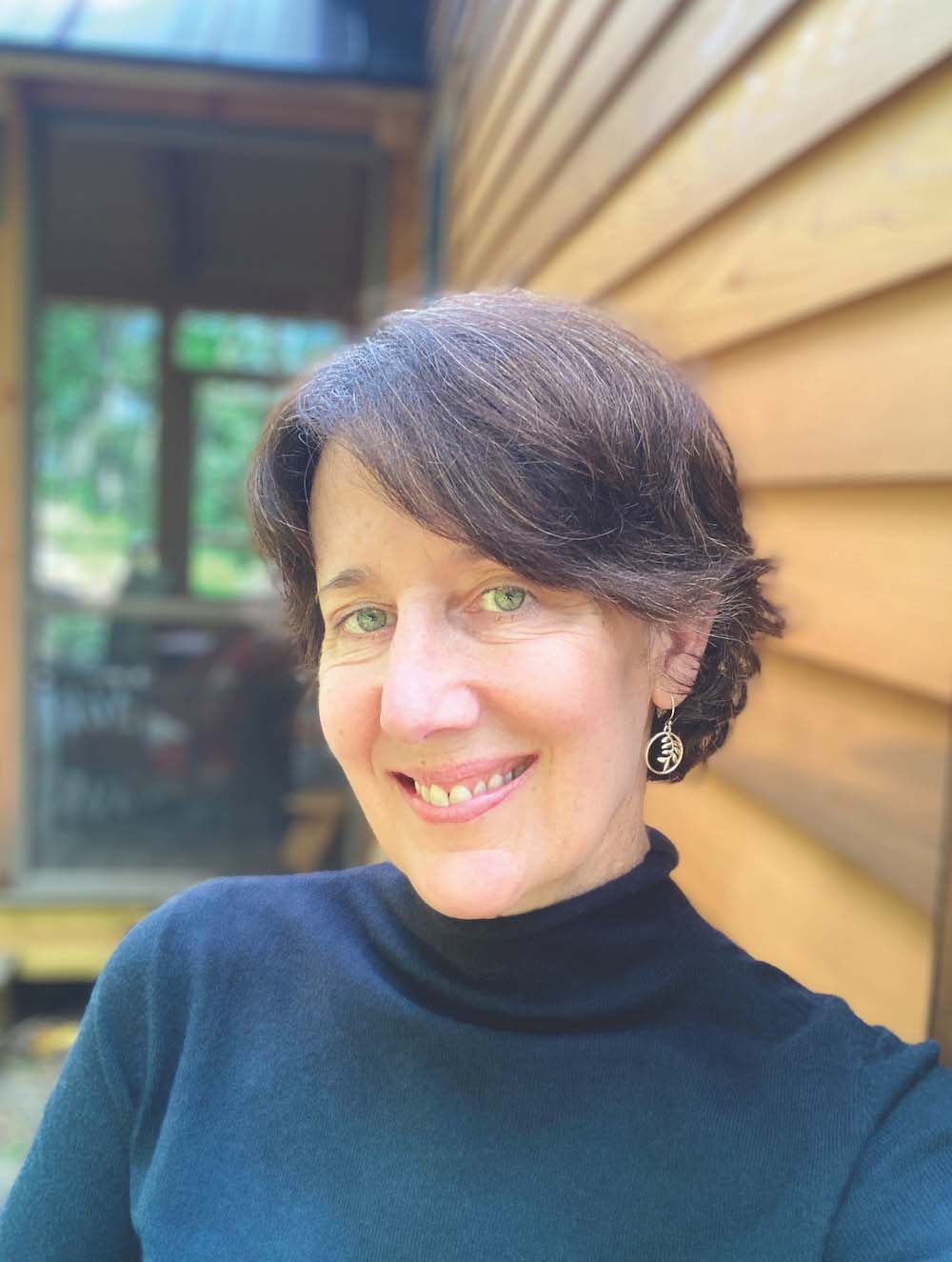 ‏I was driving through the fields of Heaven when I realized I was still on Earth,
because … (read more)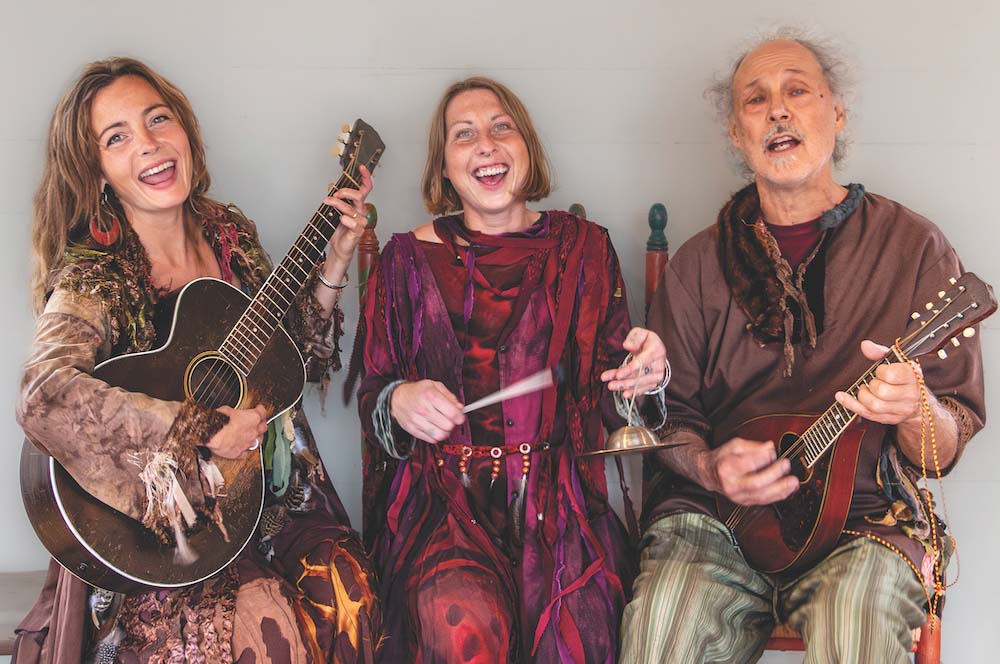 ‏After a five year pause, this magical Winter Solstice dream play which first appeared on … (read more)