A COVID Oral History: Virus forced local institutions to adapt
A group of Middlebury College students learned oral history skills and helped preserve our current perspective on the COVID-19 pandemic by interviewing 25 local residents. The students prepared this analysis for Addison Independent readers and will have the interviews stored at the Vermont Folklife Center.
Rows of empty pews, hallways of empty classrooms, and dozens of empty restaurants were something nobody expected to see a little more than two years ago. Community institutions such as churches, schools and restaurants are bedrock elements of Addison County, and they all have been significantly affected by the pandemic.
Yet, as a result of COVID-19 lockdowns and social distancing, Addison County has seen record online church attendance, new mediums for student care, and new ways to dine.
Each of the individuals we interviewed, who nurture the institutions vital to the local community, confronted challenges in their personal as well as professional lives during the pandemic. They labored through novel circumstances and adapted to meet community needs.
But first, in early 2020, there was fear — fear of the disease wrought by the coronavirus and its effects on livelihoods, healthy routines, and community connections.
Kendra Lawton, an employee at Otter Creek Bakery, recalled how the media "put out a lot of numbers about how many people were going to die, and they put a lot of fear into the population." When local businesses and schools shut down, "that's when it became very real," Lawton said. Her partner had lost his job right before the pandemic.
"He couldn't find any work" once everything shut down, she said, and "even with his unemployment and the extra that they gave him, it was less than he was making before."
On hearing news of COVID-19 spreading around the world, Laura La Vacca, food service director for the Addison Central School District (ACSD), remembered thinking to herself, "Could that really happen here?"
When COVID did arrive in the county exactly two years ago this week, La Vacca felt the need to stock up for her family and home. She remembered going to buy groceries at the store, thinking, "I'm just doing what everybody else is doing and I'm just making it worse, but if I don't, then I won't have it either."
La Vacca grew concerned about the pressure on the food supply across the nation and decided to do something about it with her expertise as a food director: She cultivated her own vegetable garden and raised chickens for eggs.
In her professional life, La Vacca embraced different challenges. She needed to reach children who were stuck at home during the shutdown but still depended upon meals provided by the school district. La Vacca coordinated bus routes with 1,600 staff members to deliver food to drop-off points across the county.
This work was constant and exhausting, but necessary and satisfying, La Vacca said.
When she arrived home after each long workday, La Vacca worried about what pathogens she might be bringing into her household. To maintain a safe environment for both her immune-compromised husband and her children, she took serious precautions. She said she would not enter her house without "stripping down to nothing, throwing my clothes in the washing machine, and [immediately] taking a shower."
Though there was no disputing the strains that the pandemic placed on Addison County residents — ranging from concerns about finances, to the impact of isolation, to matters of life and death — the strong foundation of community ties made these difficulties easier to bear in 2020.
The Rev. Andy Nagy-Benson, senior pastor of the Congregational Church of Middlebury, offered a powerful example of this strong community presence after his church moved worship services online.
"What happened … was something I never could have predicted," he explained. "We had as many people watching on Sunday as we would normally have for an Easter service."
When people could not gather together as they usually did, congregation members appreciated not only the ability to connect every Sunday online, but also to support each other through the small group networks and check-in meetings the church created within its member community.
In the months following the initial COVID shutdown phase, members of community institutions worked to help others manage some attempt at a return to normal activities. For school nurse and ACSD COVID-19 Coordinator Kelly Landwehr, helping students and their parents feel safe with in-person schooling required a dramatic change in her day-to-day job.
Landwehr had always enjoyed her main focus at Middlebury Union High School: interacting one-on-one with students and meeting their personal needs. When taking on the demands of coordinating COVID protocols for all nine schools in the district, Landwehr had to look up and out, anticipating as well as responding to pandemic-related concerns for all ACSD students.
"I spent a lot of time invested in that work and just learning as much as I could about COVID and what it meant for everyone, so when we did come back to school that work was really just invaluable," she said.
Landwehr and others like her expressed a sense of pride in how the employees of community institutions demonstrated resilience and adaptability as one pandemic challenge developed after another. They also shared feelings of profound gratitude and optimism because of the people with whom they live and work.
"Community was there prior to the pandemic," said Landwehr's colleague Laura La Vacca. "It didn't just happen as a result of the pandemic."
As they kept crucial institutions going during a daunting period, they drew from that sense of community while also helping to fortify it. Working through the pandemic has revealed to them what they value the most. For Rev. Nagy-Benson, it is seeing people face to face.
"I will honor and cherish every moment I can be in the same room with people," he said.
For nurse Landwehr, it is the assurance of safety. She looks forward to a time "for everyone where we just don't have to worry day-to-day about everywhere we go and if we're exposed and how that's going to affect our family."
We hope for this community and its bedrock institutions that that time is not too distant.
More News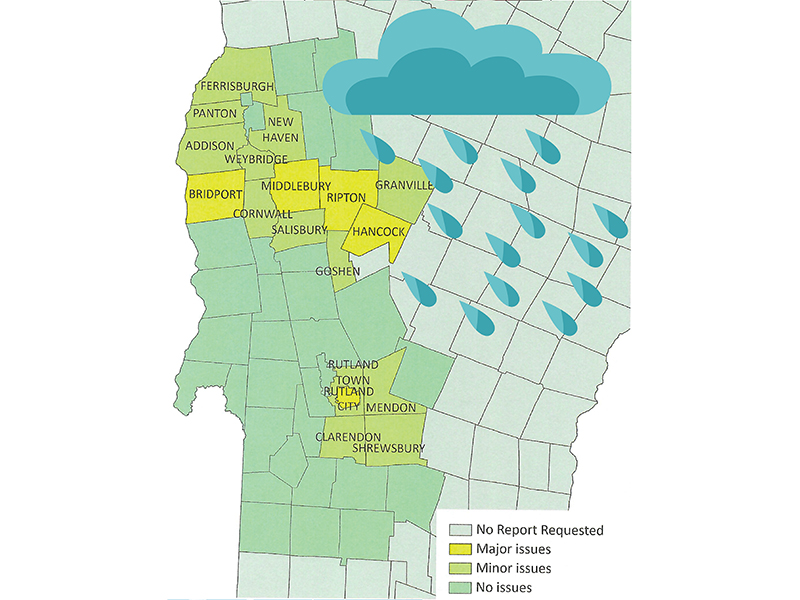 Local towns may get federal money to pay for more than a million dollars in cleanup and re … (read more)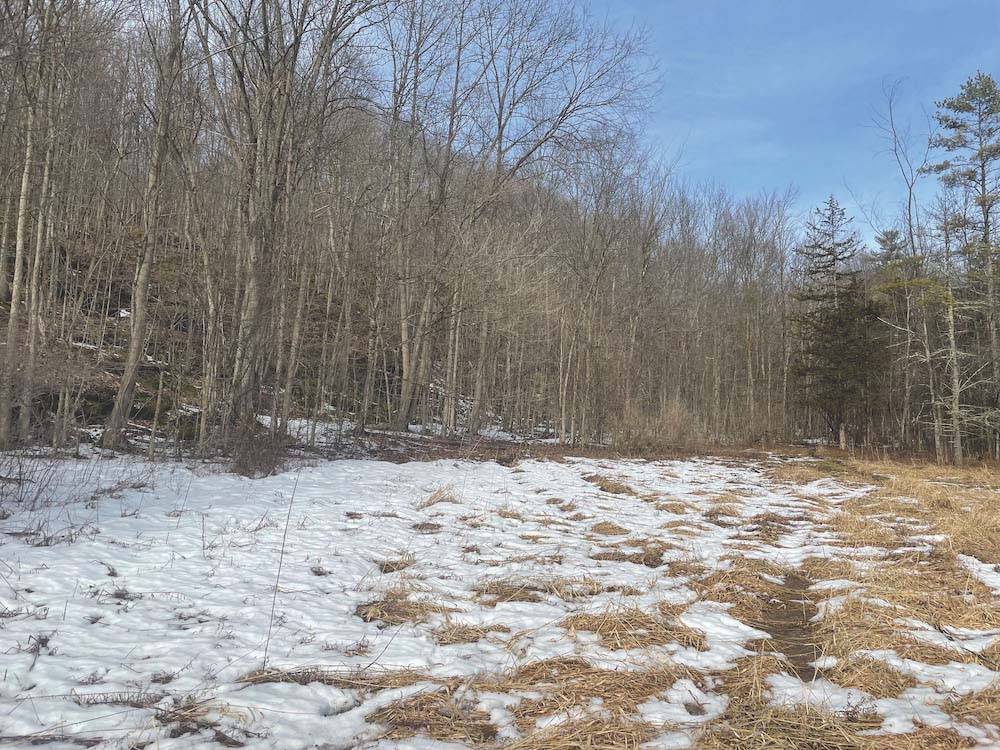 The Vermont Fish and Wildlife Department is putting $566,667 in grant money toward conserv … (read more)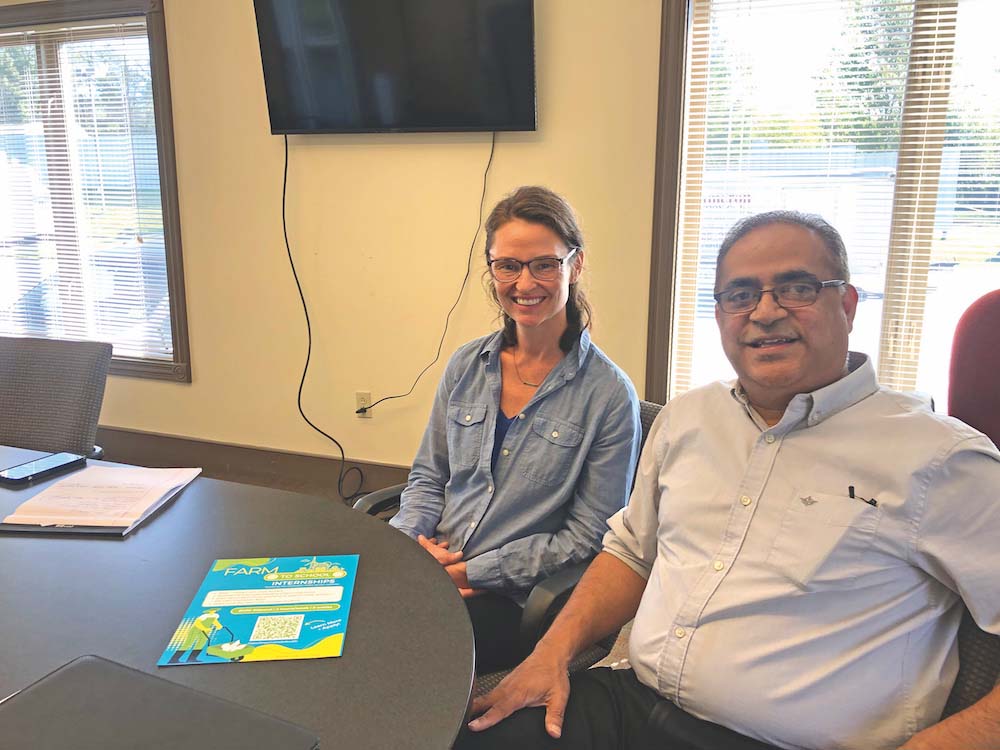 Like most things, the future of agriculture in Vermont lies in the hands of younger genera … (read more)