Girls' hoop: Eagles reach Barre; others fall
ADDISON COUNTY — While all four local high school girls' basketball teams won their first-round playoff games, only Mount Abraham advanced to a quarterfinal matchup.
The Eagles, seeded sixth in Division II, ousted No. 3 Fair Haven on Saturday, and were set take on No. 2 Enosburg on Wednesday night in a semifinal played after the deadline for this issue of the Independent.
But Middlebury, Vergennes and Otter Valley all came up short in their quarterfinal games on Saturday.
EAGLES
The Eagles bolted to a 22-7 first-quarter lead over host Fair Haven on Saturday and withstood a Slater comeback to prevail, 40-32.
Maia Jensen hit three three-pointers and scored 13 points in the first quarter as the Eagles took the 15-point lead. Mount Abe still led by 29-22 at the half, but a fourth-quarter three-pointer by Slater Brittney Love cut the Eagles' lead to two.
The Eagles responded by icing the game from the line, hitting eight free throws in the final minutes, five from Jensen, two from Lucy Parker and one from Laura Bonar.
Jensen finished with 21 points, Abby Reen contributed 10 points, seven rebounds and five steals, while Bonar added five points and blocked three shots.
For the Slaters, Izzy Cole had eight points, and Alana Williams scored seven. The Slaters dropped to 16-6 and saw a streak of eight straight trips to the D-II semifinals snapped.
The Eagles improved to 14-8 on the way to their matchup with Enosburg (20-2). The Eagles split two games with the Hornets, but Enosburg was not at full strength for the setback.
TIGERS
The Tigers, No. 10 in D-II, had won on the road in the first round, but fell short at No. 2 Enosburg on Saturday, 44-35. The Hornets improved to 20-2, while the Tigers wrapped up at 9-13.
Enosburg led after one period, 20-3, and at the half, 28-8. The Tigers fought back by scoring 18 in the fourth period, including six points from Cady Pitner and key threes from Ele Sellers, Ivy Doran and Gennie Dora, to cut the lead to four points in the final minutes. But the Hornets hit their free throws to nail down the win.
Emily Adams led Enosburg with 10 points, and Kayla Gervais and Lilly Robtoy each added nine. Sellers scored 13 points for MUHS, Pitner finished with eight points and 10 rebounds, and Dora scored six.
COMMODORES
The No. 9 Commodores had prevailed on the road in their first-round D-II game but ran into a buzzsaw at Windsor on Saturday, as most teams have this winter against the 19-2 Jacks: Windsor took a 39-14 halftime lead and cruised to an 85-28 victory.
Reese Perry led Windsor with 33 points and 15 rebounds, and Audrey Rupp (11 points) and Sydney Perry (10) also reached double figures as 10 Jacks scored.
Kyra Bradford led VUHS with 11 points, and Felicia Poirier added nine as the Commodores finished a rebuilding season following a mass graduation of seniors at 8-14.
OTTERS
In the Feb. 23 first-round D-III game, No. 6 seed OV coasted past visiting No. 11 Oxbow, 69-37. The Otters took a 23-11 lead in the first quarter, led by 10 at the half, and pulled away in third period.
Brittney Jackson tossed in 20 points to lead OV. Alice Keith was next 17, and Ryleigh LaPorte and Emily Peduto chipped in eight and seven, respectively. Maggie Ellsworth led the Olympians with 14 points.
On Saturday, host No. 3 Lake Region outlasted the Otters, 44-41. The Rangers improved to 15-6, while the Otters wrapped up a solid season at 12-10.
OV led at the half, 26-24 but Lake Region outscored the Otters, 12-5, in the third quarter and did enough to hold on in the fourth. Sakoya Sweeney erupted for 26 points to spark the Rangers.
Elena Politano paced the Otters with 12 points, while Anna Lee and Keith added 11 apiece.
More News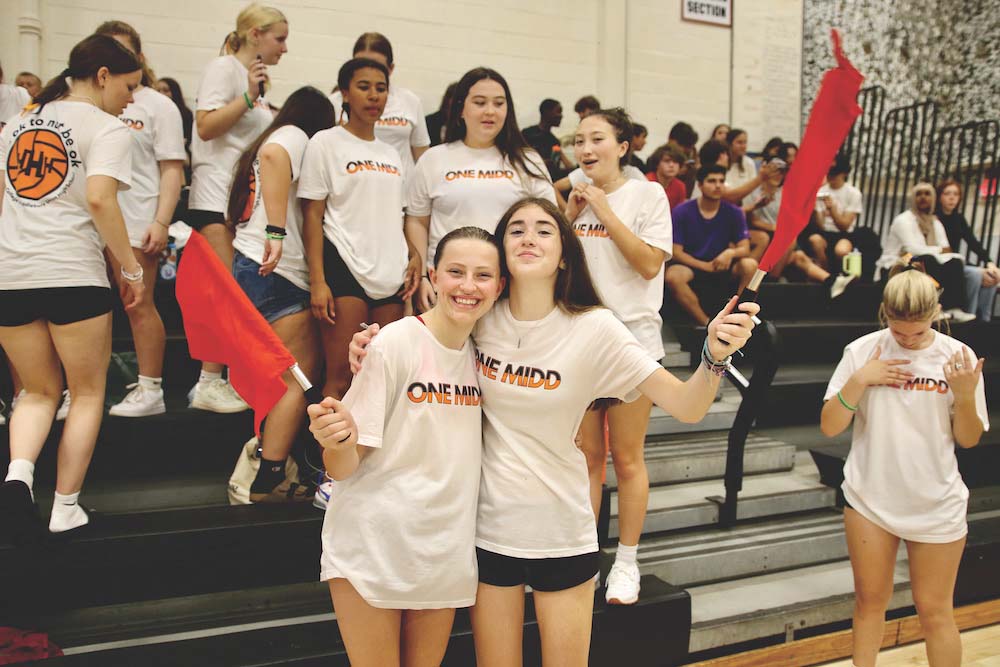 Considering the Middlebury Union High School volleyball team's decidedly successful record … (read more)
In a hard-fought girls' soccer match on this past Saturday, Middlebury outlasted Vergennes … (read more)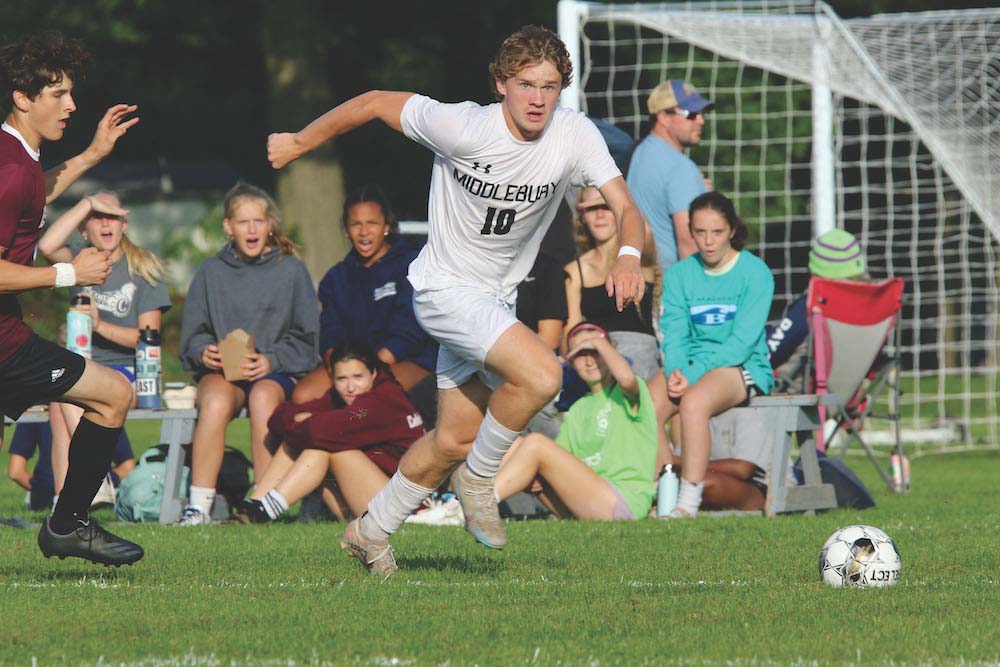 The Middlebury Union High School boys' soccer team survived a scoreless first half in whic … (read more)