Ultra-athlete runs for his late son, and for a cause
SALISBURY — Chip Piper runs with a purpose.
It used to be all about losing weight and shaving points off his blood pressure.
Now it's about saving lives among a growing population of souls battling a foe that recently claimed his son, Michael: Substance use disorder.
Chip Piper is gathering financial pledges for an Infinitus 88K Trail Marathon here in Addison County that he will run this coming May in memory of his son and for the benefit of the Turning Point Center of Addison County (TPC).
Michael found comfort in his relationship with the nonprofit TPC, which provides supports for individuals and their families seeking recovery from substance use disorder and other addictions.
On July 23, 2020, Michael lost his fight with opioid addiction. It was a crushing blow to the Pipers, and particularly poignant for his dad Chip, who had just turned his son on to what he calls the "healthy addiction" of running and hiking.
"Michael did a stretch of the Long Trail about 40 miles with a friend (David Lovely) his last week before leaving this green earth," said Chip, a 53-year-old Salisbury resident. "He had a fantastic time and commented several times that he now really understood what it was like to run these crazy trails, and it was the best high of his life."
Michael used to marvel at his dad's stamina, resilience and stick-to-itiveness when it came to running. Chip Piper ran his first marathon in Boston in 1989. He'd been an athlete in high school and then embraced the physical rigors of a stint in the military. But he eventually lapsed into a more sedentary period marked by weight gain.
He recommitted himself to running around a decade ago and is now logging 30-plus miles each week.
This impressed Michael to no end.
"He would say, 'How do you run for so long? How do you do it?" Piper recalled.
His son's words of awe and admiration remain a motivational tonic for Piper while his feet pound out a primitive rhythm on asphalt as the trees, signposts and buildings melt in his wake. He feels Michael with him, both in spirit and in the form of the Piper family pup that sports his son's initials: MJ (Michael Joseph). No run is truly complete without MJ running at Chip's side.
Six legs churning through the miles. A silver bullet necklace containing some of Michael's ashes bounces on Chip's chest, a makeshift metronome measuring each stride.
Michael's race ended too soon, but Chip wants to make sure others stay in for the long haul. And he believes his support of the Turning Point Center will help accomplish that goal. He raised a more than respectable $1,100 for TPC last August upon completing a 36-mile race.
Now he's upping the ante. Chip has established a Gofundme site, with the goal of raising $20,000 through his participation in the Infinitus. This money would specifically help TPC's effort to relocate from its small Creek Road space to the former St. Mary's School building at 86 Shannon St. in Middlebury. Turning Point's plan also calls for establishing a recovery center in the school building.
"I don't know how close I'll get to the $20,000," Chip acknowledged. "It's an ambitious goal. But whatever we can get will be great, and to raise awareness. It's not just opiates, it's alcohol and other things that get people into a cycle of addiction. A lot of people are affected by it, and there really needs to be an opportunity for someone to get help, and have that support structure. Michael talked about that more than anything."
Jennifer Mayhew, executive director of TPC, is thrilled with Chip's support.
"When Chip originally approached me about a fundraiser, I had no idea he wanted to raise $20,000," Mayhew said. "When he shared his story, it really hit home to me because his son was the same age as me and had a love for the Long Trail. I hiked 150 miles of the Long Trail the same summer he passed."
Turns out $20,000 is the exact amount it would cost for one year's worth of utilities at St. Mary's School building. This would relieve a financial burden for TPC officials as they focus on raising $350K to replace the structure's heating system before next winter.
"Thank you to Chip and others who have lost loved ones to this disease and want to give back," Mayhew said. "I am deeply humbled by Chip and the many others who come into the center every day who share their lives with us. We will be there to cheer him on at the event in May."
And the cheers will help, as the Infinitus 2022 run will be no walk in the park. Competitors will start from the Silver Towers Camp in Ripton, with the Green Mountain National Forest as their backdrop.
Among those cheering — or perhaps barking — will be MJ. Chip's faithful sidekick can't participate in the Infinitus, and it would be a tough ask for the pup anyway, as his longest trek to date has been 11 miles.
But Michael will be there, matching his dad stride for stride, as part of a memory reel that Chip can summon at will for motivation and inspiration. The silver bullet tapping on his chest will match his heartbeat.
"He had a big heart and loved his family," Chip said of his son.
"He runs with me every day."
Reporter John Flowers is at [email protected].
More News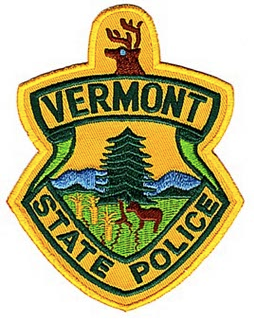 Troopers are investigating a suspicious death in Waltham that occurred around 7 p.m. on Fr … (read more)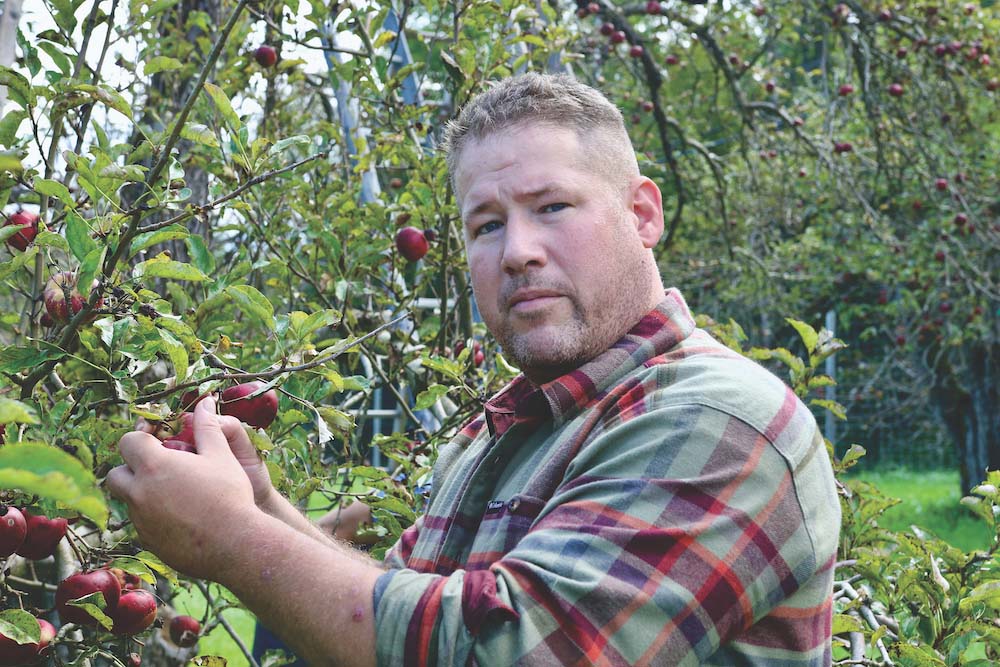 A cruel spring frost robbed Middlebury's Happy Valley Orchard of roughly 98% of its 2023 c … (read more)
Five years and several setbacks after first launching their plans for a major expansion an … (read more)