Matthew Dickerson: Catching trout part of New Year's ritual
The ice on the lake is about four inches thick — just thick enough to be considered safe for ice fishing, but still thin enough that it proves quicker to chop holes with an ax than to drill them with my hand auger. I'm awake, dressed, and out on the lake 40 minutes before dawn to set up my ice fishing tip-ups. In the pre-dawn light and with cold fingers, I struggle to bait the first couple hooks with the little live shiners I bought the night before. But I manage to get the first one down into the water just as Maine's legal ice fishing season starts: half an hour before sunrise on Jan. 1.
My son Peter and daughter-in-law McKenna had cut the first four holes for me the previous evening, before I arrived. Most years, those holes would have been skimmed over with a quarter inch of ice by morning. On a particularly cold year, an inch or more might have frozen. But this New Year's Day dawns unseasonably warm. The night temperature never dropped below freezing, and the holes are still open. Although my fingers get progressively colder from baiting the hooks, in about 10 minutes I'm able to get four tip-ups set and loaded without having to cut through any ice.
Since Maine allows five tip-ups per licensed ice fisher, I get the hatchet and prepare to cut a fifth hole. An old acquaintance and two of his friends come out on the ice to fish nearby. They have 15 tip-ups between them, and a power auger. We chat for a moment, and then I get back to my cutting (feeling only a little jealous of their power auger). Except I've barely gotten started cutting the fifth hole when a flag goes up on one of my tip-ups telling me that something has hit my bait.
Between heavy cloud cover above and fog at ice level, there is very little evidence of the sunrise. However, my watch tells me it's dawn: about 18 minutes past seven o'clock. I walk to the tip-up. I can see the spool of line below the ice, spinning away, indicating that I do indeed have a fish on. Using the spinning of the spool as a guide, I give the fish a moment to run, then pause, then turn the bait in its mouth, and then start swimming again. Then I grab the line and set the hook. A minute later I've pulled a fresh brook trout out onto the ice.
Up in the window of the cabin, lights have come on. My wife and daughter-in-law are watching from the window. I put on some more bait and reset the tip-up. Then I return to where I've started the fifth hole, and I finish cutting a square out of the ice. I bait another hook and set up my final tip-up. When I turn around, I have another flag up. I soon have a second trout out on the ice.
Two fresh trout. Lunch for five if nobody is greedy. It's also the daily limit of trout for one angler on this lake, and it's not even half an hour after sunrise. Legally I could leave my tip-ups out since I'm allowed to keep other species, such as cusk, pickerel or salmon. A salmon would be a really nice addition. However, the most likely result of leaving out baited tip-ups is that I'd hook more trout, which I couldn't legally keep, but which would likely die if I tried to release them. (Unlike fly fishing, ice fishing with live bait is not a catch-and-release sport. The fish usually swallow the bait, and they can't be unhooked without a lot of injury.) So I prepare to bring in my tip-ups for the day, feeling a mix of satisfaction at the quick success and disappointed that I'm done.
That's when McKenna comes to the rescue. Within a few minutes, she has bought a three-day Maine fishing license. Instead of pulling in my tip-ups, we cut five more holes, and bait five more tip-ups. It's even more fun, doing it with somebody else. The effort pays off. By the end of the day, McKenna has hauled in two of her own fish — though the final flag doesn't go up until half an hour before sunset as the day is winding down.
As we share fresh trout with the family for lunch, we make our plans for getting up the next morning also. And maybe the morning after that. In fact, I'm already thinking about next year.
More News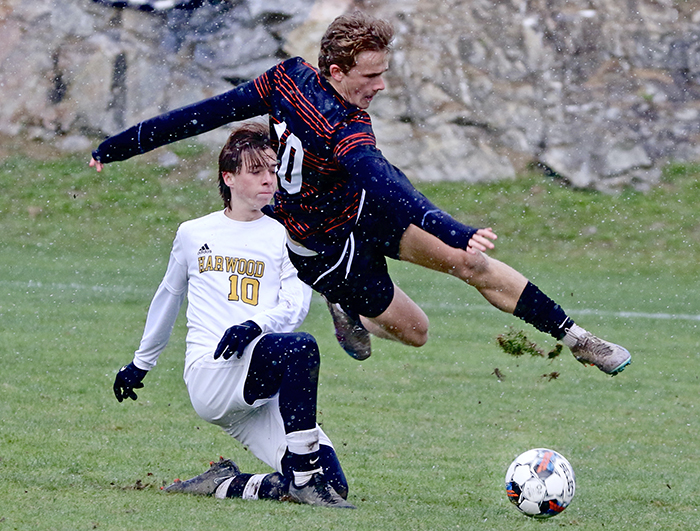 Seven local high school boys' soccer players were named to the Division II or III All-Stat … (read more)
Five area high school girls' soccer players were named either Division I or D-II All-State … (read more)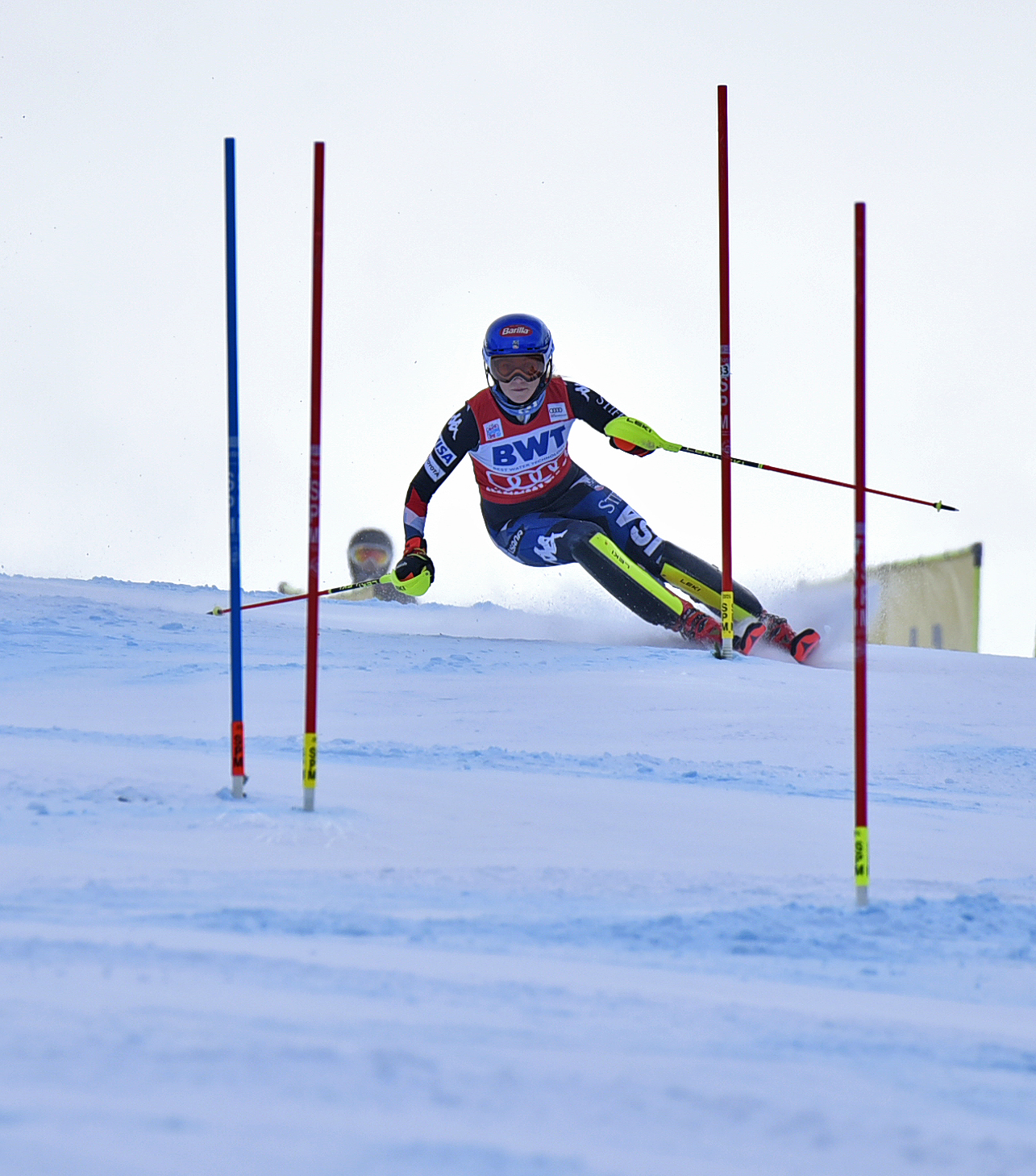 "To be perfectly frank, I'm not sure I'm in a position to win either of these races," Mika … (read more)