Top 10 of 2021: Housing costs spike, create challenges
The housing news was great in Addison County in 2021.
Great, that is, if you were a residential property seller and had somewhere already lined up for your next move.
Other than that? Well, it was probably a tough year.
If you were a buyer, welcome to bidding wars. Brokers talked about having six, eight or 10 offers for desirable properties, such as those in the county's bigger villages within walking distance of services and schools, with many or most above listed price.
Dejected buyers spoke of making offers of tens of thousands of dollars above asking prices, but being outbid for the homes they wanted.
One reason the market tightened was an influx of so-called COVID refugees, who chose Vermont's lower population density and country living when offered the chance to work remotely.
"COVID has made a big difference," real estate appraiser Bill Benton told the Independent, adding the market was unlike what he had seen before in his four decades in the county real estate sector.
Veteran broker Nancy Foster agreed.
"I have seen more out-of-state buyers in the past year than I have ever seen in any other year, and I have been selling real estate over 40 years," Foster said.
How tight was the inventory? At one point in February there were 64 residential listings in the county compared to 147 at the same time in 2020 and 213 in February 2019.
Another broker, Amey Ryan, told the Independent potential sellers were holding their homes off the market because they knew it would be virtually impossible to find the new home they wanted.
A number of business owners found themselves in a quandary because of the tight market. Many made offers that might have been accepted if candidates could have found housing. One Vergennes restaurant owner told the Independent he felt incredibly lucky to have found a new chef — because he had also found his hire a place to live.
An Addison County Regional Planning Commission study looked at the long-term underpinnings of the problem. Essentially, as is the case around the state, among the study's conclusions were that:
The population is aging, while entry-level homes for younger residents are increasingly scarce as prices rise faster than incomes.
Family sizes are getting smaller, fewer homes are being built, and the homes that are being built are larger and less affordable.
The study concluded that converting older, larger homes into multi-family dwellings might be one solution to creating more affordable housing.
Communities are tackling the issue. A proposal to create 20 affordable housing units near the Bristol fire station is in the permitting process, for example, and Vergennes is working on new zoning regulations that would both allow more housing density in and expand downtown residential zoning.
None of these steps and studies will help a more immediate crisis: As of early December, Addison County's two emergency homeless shelters were already full and carrying waiting lists as the coldest weather of the year approached.
The Charter House Coalition Emergency Shelter in Middlebury and John Graham Housing & Services in Vergennes were both reporting surging demand at the same time a statewide motel voucher program was tightening its qualifying standards for long-term, pandemic-related residency at area hotels and motels.
Meanwhile, rentals remain hard to come by, and are continuing to chew up a higher than recommended chunk of working individuals' and families' incomes, according to government guidelines.
There appeared to be no easy answers to the county's housing issues as 2021 wound down.
More News
Blasting ledge could begin on Monday in Vergennes as work on the $25 million Vergennes Gra … (read more)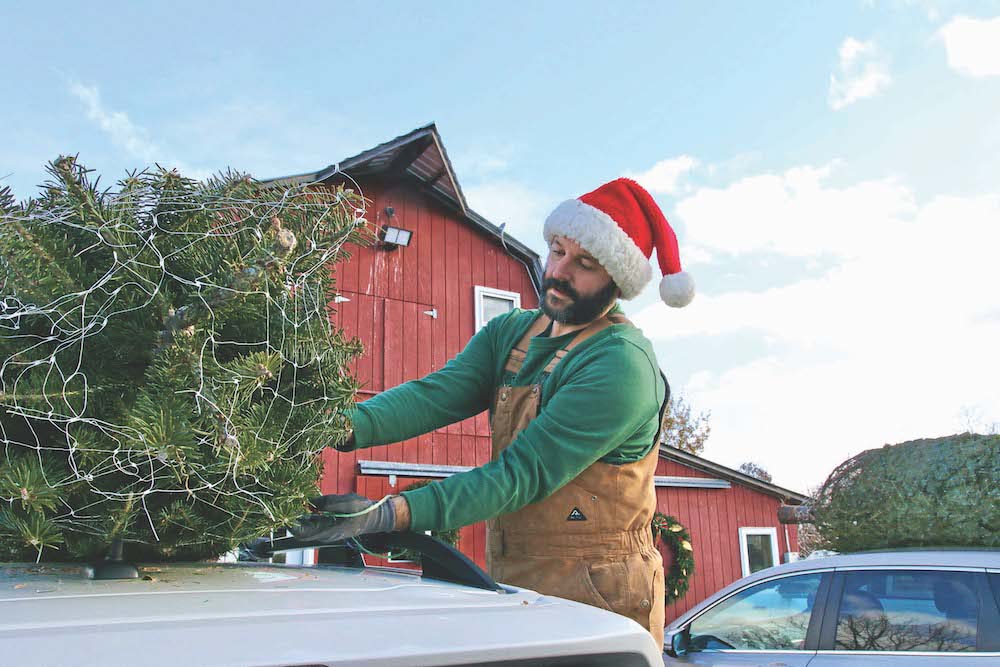 With the holiday season underway, county Christmas tree farms have begun welcoming visitor … (read more)
As the Middlebury Snowbowl prepares for opening day this Saturday, Dec. 9, loyal skiers an … (read more)