Top 10 of 2021: Hard year puts some students in crisis
This fall — after 18 months of sickness, masks, hand sanitizer, daily temperature checks, social distancing, Zoom, cancellations, disappointments, fear, fear-mongering; after years of budget cuts and griping about school taxes, of overextended educators and overtaxed systems; amid contentious public discussions about closing schools, merging schools, community schools or failing schools, or of the failures of students or teachers or parents or administrators or lawmakers; and as more and more of the adults around them or on their screens said more and more stuff that was not true, and became disrespectful, combative and even violent — some of our children came undone.
This fall was the first full semester of fulltime classroom instruction since 2019.
Students arrived on the first day of the 2021-2022 school year believing they'd be able to get rid of their masks after a couple of weeks. Four months later, they're still wearing masks, seven-plus hours a day, five days a week.
Their parents received steady streams of memos announcing positive COVID cases, quarantined classrooms, vaccine clinics, testing sites and public health guidance that was constantly changing.
In October, when one of the youngest among them came fully undone they destroyed a classroom at Bristol Elementary.
Teachers at the school begged the district for help. Parents were outraged.
Students at Middlebury Union Middle School, which now had three grades instead of two, were also struggling, and they talked back to teachers, used foul language, behaving aggressively toward classmates and adults alike.
A substitute teacher told the Addison Central School District board that she would never work at MUMS again. The kids were so bad there that other educators had warned her not to come in the first place.
In November, when a Mount Abraham Union Middle School student came fully undone they attacked a classmate in the hallway, and that classmate was taken to the hospital. Police got involved.
When students needed help they found fewer and fewer adults available — fewer teachers, fewer substitutes, fewer bus drivers, fewer counselors, fewer clinicians.
The parents of injured or bullied students spoke out. The parents of struggling and dysregulated students spoke out. They blamed administrators for denying services to their children. They blamed administrators for cutting classroom support staff.
Some parents wept at school board meetings. Some teachers and school board members did too.
Toward the end of the 2021 misbehaviors took on an increasingly aggressive political dimension. Middlebury and Bristol schools banned the wearing of political banners and flags. Mount Abe officials launched investigations into alleged assaults at the school.
Then someone in that community posted something on social media that looked to school officials like a gun threat. A memo went out to parents. Law enforcement investigated.
The "threat" was eventually deemed to be "not credible," but the following day nearly 90% of students stayed home. In the days following there was a visible police presence and many students stayed away from Mount Abe for days afterward.
When children couldn't keep it together, some of the adults in their online communities spoke of them with contempt and proposed for them a rough justice.
Others showered educators and parents and children with thanks and support.
Behind the scenes, administrators worked feverishly to find solutions with what little resources they had, even as they, too, were demonized.
No one expects it will magically get easier in 2022. The struggles and hurting may yet persist.
But so too will the learning and the striving and the thousand other little miracles we associate with our children, that inspire us to go on.
More News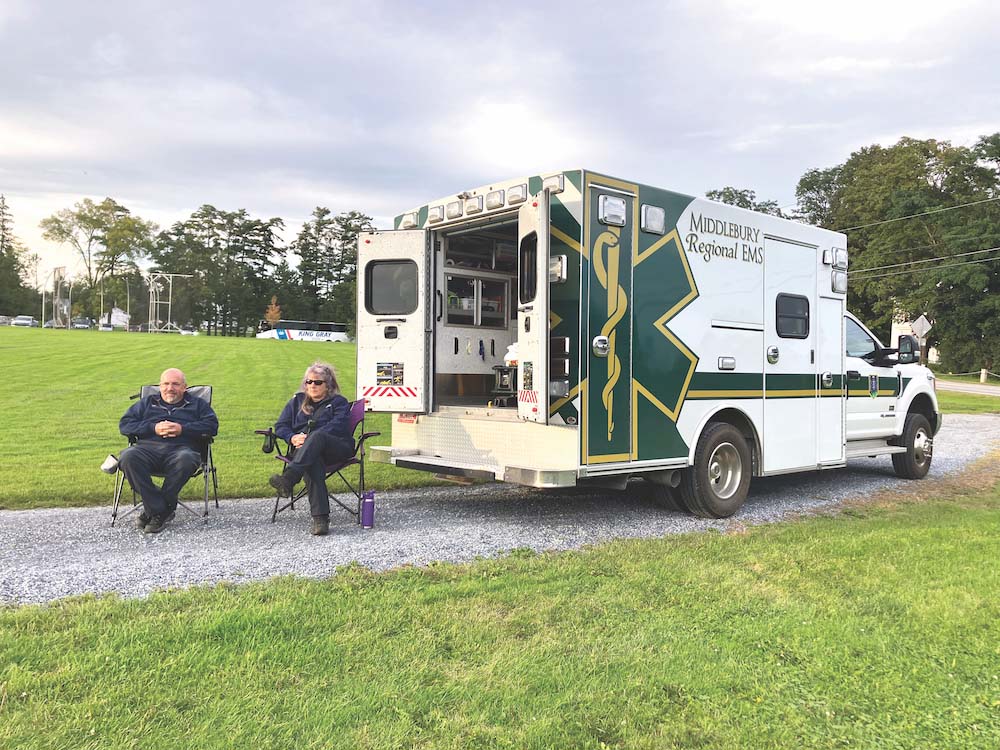 Middlebury Regional Emergency Medical Services wants to eliminate its annual Town Meeting … (read more)
Middlebury police are investigating the death of a Middlebury College junior and say the p … (read more)
In the course of her almost 101 years on Earth, Vergennes resident Margaret Clifford, bett … (read more)