New eatery debuts on College Street
MIDDLEBURY — Members of the Stocker family believe they have what it takes to make a success of the long-running market and deli at 54 College St. in Middlebury.
Susan Stocker and her son Fred are banking on a traditional, stick-to-your-ribs menu — headlined by steak & cheese subs and pizza — to attract a loyal clientele to what they're calling "Ales Family Restaurant." It replaces Shafer's Market & Deli, which recently concluded a four-year run under the stewardship of Adam Shafer and Jennifer Stocker — who happens to be Susan's daughter.
Neither Susan nor Fred has culinary training, but they believe they're amply qualified to serve up the kind of eats that can gain a good following.
"I've raised five kids," Susan said with a smile, explaining how she knows her way around a stove, oven and any other cooking device you'd care to throw her way.
And she also knows her way around the College Street space; she served as manager for Shafer's prior to taking the keys from the previous owners. Adam Shafer and Jennifer Stocker had high hopes for their business when they launched it in 2017. But they and just about every other business owner couldn't have imagined the impacts of the COVID-19 pandemic. Businesses suddenly saw their receipts decline amid quarantines and supply-chain interruptions. The economic comeback has been hampered by a workforce shortage, and Shafer's was not immune.
But Susan Stocker is optimistic she and her son can write a new chapter for the small family enterprise.
"I know the potential that this place has, I know what it used to do, and my goal is to bring it back," she said.
Both mom and son acknowledged they dashed — rather than walked — into their new venture.
"Were we thinking about doing this six months ago? No, we weren't," Susan said. "The opportunity arose, and we took it."
A name like "Ales" conjures images of multiple beers on tap.
Not here.
While Ales has applied for (and been awarded) a beer/wine license, its moniker is about man's other best friend: Dogs. Each of the four letters in "Ales" represents the first letter of the name of one of the family's dogs, plus the family's last name. There's Athena, Legend, Echo and Stocker.
"We couldn't figure out what to name it, then we got to talking … and said, 'Hey, let's name it after the dogs," Susan said.
The Stockers also have a special affection for military and public safety personnel. Susan's oldest son just retired from 20 years of U.S. Army service. She said two of her grandsons are joining the U.S. Marines. Fire, rescue, police and military all get a discount on their Ales purchases, according to the owners.
Customers are invited to post photos of active or veteran military family members on a portion of the restaurant wall that will be painted in camouflage colors.
Susan and Fred have clearly defined their roles in the kitchen: He's in charge of the wood-fire-oven pizza, while she presides over pretty much all the other menu items.
Fred concedes he's new to the pizza game; his past work stints have been in the farming and trucking realms. But he knows what he likes to eat, and has researched and experimented with pizza toppings and other ingredients. All of Ales's pizza dough and sauces are homemade.
"It's way better than driving a truck," Fred chuckled about his new job.
Pizzas come in 12-inch and 18-inch sizes. Along with the standard cheese and pepperoni, customers can order Margarita, buffalo chicken, BBQ chicken, veggie and meat lovers varieties.
The menu includes three steak sandwich variations: The classic Philly, the "spicy Bulgogi" that includes Kimchi and Bulgogi sauce, and a version that includes cheese and vegetables.
Rather than expand the menu with multiple burger variations, Ales invites customers to build their own. Order a single or two-patty burger and choose from a list of extras that include bacon, veggies, avocado and/or cheese. Gluten-free rolls and falafel burgers are available as well.
The same principle applies to deli sandwiches — pick your meats, cheese, veggies, bread and condiments.
Ales's menu also incudes chicken sandwiches, BLTs, buffalo chicken wraps, homemade macaroni and cheese, salads, soups, and appetizers like fries, onion rings, popcorn chicken and mozzarella sticks.
Ales offers breakfast, too, with wraps, breakfast sandwiches and a "flat-top favorites" menu that includes eggs, ham, bacon, home fries, toast, pancakes, omelets (build your own) and bagels.
And rest assured — Ales is keeping the creemee machine that has been extruding happiness in a cone under pretty much every occupant of 54 College St. going back 25 years. While soft-serve will continue, you'll notice less emphasis on the "market" side of the business. The Stockers explained they want to stress the restaurant and its seating. Still, Ales will keep a selection of candy, chips, drinks and a few other items.
Ales currently has four full-time workers, two part-timers and two high school students on its staff. Several employees are members of the Stocker family, both young and old(er). Susan and Fred said they'll hire more workers as business picks up. The restaurant is currently open 9 a.m. to 7 p.m., Monday through Friday; 8 a.m. to 3 p.m. on Saturday; and Sunday morning.
"I want us to be part of the community, that people know we're community-driven," Susan said of her greater vision for the restaurant. "If the community needs help, we want to be able to help the community."
Reporter John Flowers is at [email protected].
More News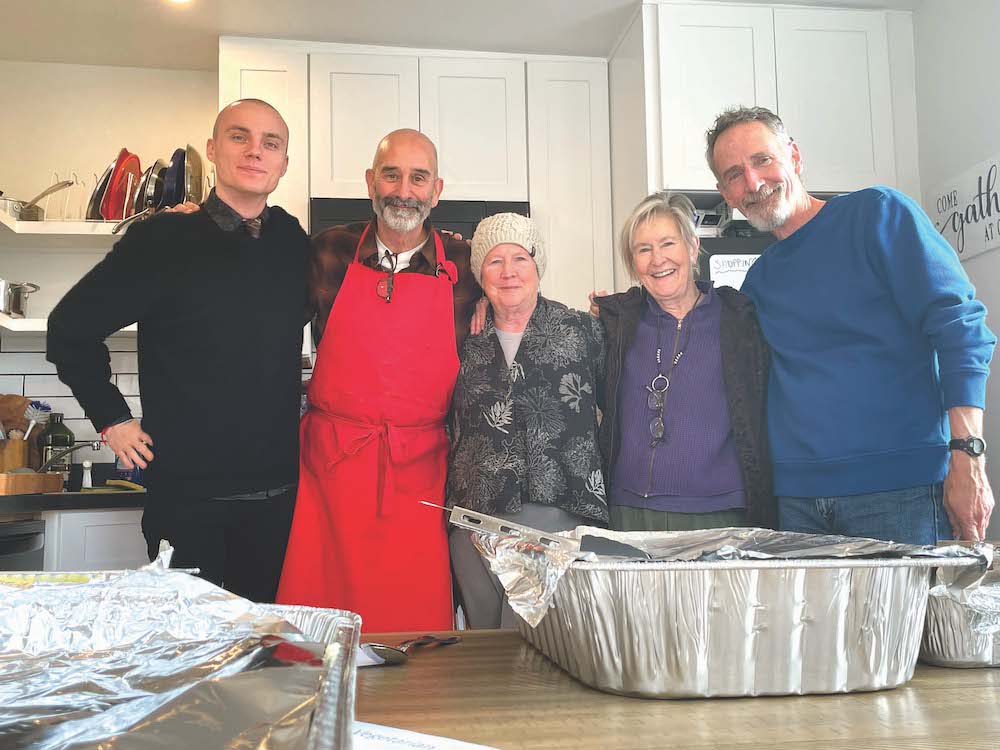 This past Thanksgiving, Nov. 23, saw almost 60 people converge upon the 1,400-square-foot … (read more)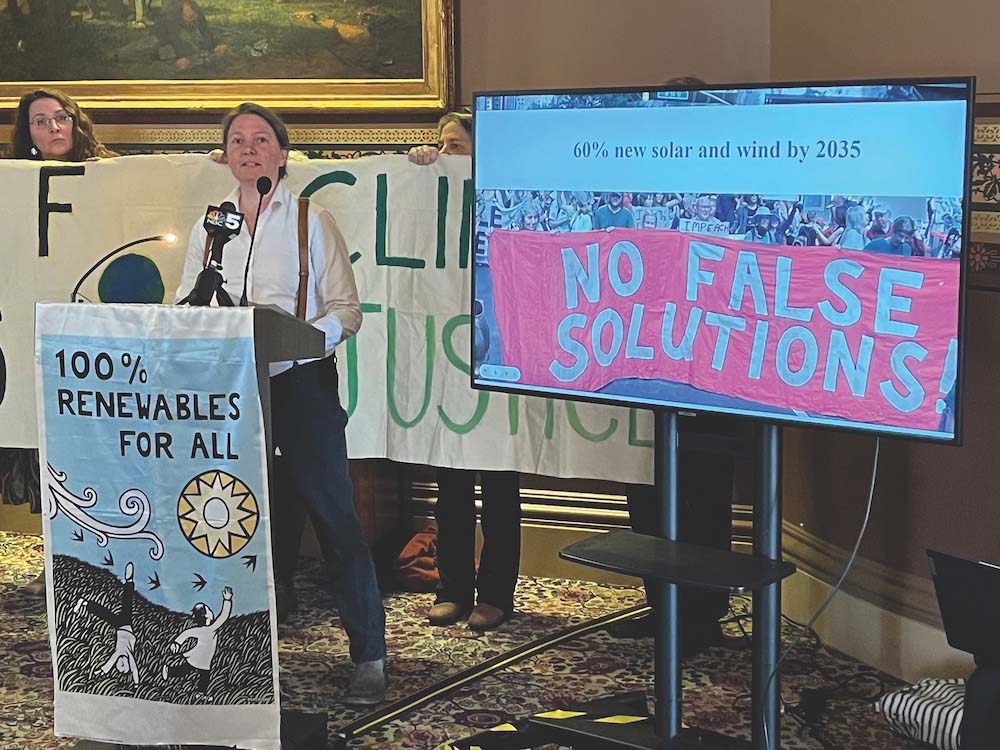 Two state lawmakers are urging Addison County folks not to ease up on efforts to battle cl … (read more)
Hunters during the 16-day deer rifle season that concluded on Sunday brought what was, acc … (read more)