Mount Abe seeks healing after gun scare
BRISTOL — After almost 90% of students stayed away from Mount Abraham Union Middle/High School on Friday, Dec. 3, attendance returned to almost normal this week, though not fully, Principal Shannon Warden said on Wednesday morning. She was scheduled to speak later that morning with a student who was still apprehensive about resuming classes.
Students, educators and community members this week were trying to make sense of an outburst of unrest at the Bristol school last week that culminated in a threat that a student would bring a weapon to school.
The Mount Abraham Unified School District and the Bristol Police Department worked late into the night on Thursday and determined that those threats were not credible, but by then almost all of the school's parents had decided to keep their children home from school the following day.
Mount Abe instituted a ban on flag-related attire on Dec. 2. Warden said in an email to parents that day that the ban was in response to a recent trend of a small number of students wearing politically themed flags or banners as capes. The school had initially permitted this activity as a form of self-expression, but banned it Thursday because it had "led to inappropriate, disrespectful, hurtful, hateful dialogue between students and adults." (See story.)
As events unfolded at Mount Abe, school communities around the country were already on edge after a Nov. 30 school shooting in Oxford, Mich., left four students dead and seven others wounded. The suspect in that case, a 15-year-old student at the school, was charged with first-degree murder and terrorism. His parents have also been arrested and charged in the case.
ROWDY KIDS
With the help of senior Abby Johnson, the Independent was able to make contact with 10 Mount Abe students this week, nine of whom said they stayed home from school on Friday.
The students recalled various encounters with classmates on Thursday, some of whom were carrying flags emblazoned with "Trump 2024," "Don't Tread on Me," or the thin blue line flag commonly associated with the Blue Lives Matter movement.
Sophomore Isabelle Gallivan observed some of those students "walking around in the hallways yelling things like 'Trump 2024' and 'f— Joe Biden' at their peers, as well as yelling slurs and using other offensive language."
The flags were the only thing different about Thursday, said sophomore Emma Doucet. "Besides that, I was yelled and sworn at by crowds of rowdy kids. This however is not unusual … Overall the environment felt hostile but some previous days had felt the same."
When Doucet asked one of the students to put on a facemask, which is required in school, "he recorded me … and yelled after me when I was walking away that he put it on TikTok."
Doucet's sister, Eliza, also a sophomore, noted that "these students seemed to be trying to get into people's faces and be fishing for a reaction."
Sophomore Emilia Colo said she witnessed, at a distance, an interaction between some students, one of whom was wearing a Trump flag as a cape, and a teacher at the school. Afterward, as the teacher passed Colo in the hall, "she looked taken aback, hurt, and slightly concerned."
Three Jewish students at the school, who wish to remain anonymous for fear of being targeted, wrote a joint statement describing the heightened feelings of fear that are experienced every day by minority groups in the school (see story).
NOT JUST HERE
Warden pointed out that Mount Abe is not alone in experiencing conflicts.
Indeed, in the current school year alone, incidents of conflict related to politically themed flags, including complaints about the curtailment of First Amendment rights, have occurred in California, Maryland, Michigan, Nevada, North Carolina, Vermont and other states.
Last week Middlebury Union Middle School banned all flag-related attire in response to bad student behavior.
In November the U.S. Government Accountability Office (GAO) issued a report detailing a rise in bullying, hate speech, hate crimes and victimization in American public schools between the 2014-2015 and the 2018-2019 school years.
According to the report, K-12 students who experience hostile behaviors at school are more likely to experience depression and anxiety, sleep and eating disorders, physical health complaints, and decreased academic achievement and school participation. Students who bully others are more likely to abuse substances in adolescence and as adults; get into fights, vandalize property and drop out of school; be abusive toward romantic partners, spouses or children as adults; and have criminal convictions.
And it's not just schoolchildren who are misbehaving.
"The uncivil discourse, the kneejerk reactions, the reactivity — we're seeing that other places," Warden said. "We're seeing adults behaving that way all across the country, so it shouldn't be a surprise to see students behaving that way."
In October, U.S. Attorney General Merrick Garland directed the Federal Bureau of Investigation to work with U.S. attorneys and other leaders around the country to develop strategies for addressing threats against public school personnel.
"In recent months there has been a disturbing spike in harassment, intimidation, and threats of violence against school administrators, board members, teachers, and staff who participate in the vital work of running our nation's public schools," Garland wrote. "While spirited debate about policy matters is protected under our Constitution, that protection does not extend to threats of violence or efforts to intimidate individuals based on their views."
HARD WORK
Over the weekend, Bristol resident Phoebe Barash wrote a Front Porch Forum post praising Warden's response to the situation and thanking staff and students for their commitment to civil dialogue.
"Shannon Warden showed incredible grace in the throes of a terrifying situation," wrote Barash, who is a professional mediator. She added that Warden's Thursday night announcement, which was shared on Facebook, "was honest, genuine, real and transparent."
Barash also appreciated that Superintendent Patrick Reen publicly distributed the statement he read aloud in front of the school on Friday afternoon.
"There is no question that there is work to be done in our district," she wrote, but she pointed out that "the challenges at Mt. Abe are indicative of a wider societal erosion of civility and engagement" and encouraged the community to "support our students and staff by noticing when things are done well."
Warden, too, acknowledged that more work needs to be done.
"Attacking people's beliefs and even more so, attacking people for who they are and their identities — that's a line that cannot be crossed here," she said. "So there were consequences, and some ongoing consequences for students who engaged in that hateful, hurtful discourse."
In some cases, she said, the school has opened harassment investigations, "because we do take that very seriously."
At the same time, she understands that it can be frustrating for people who can't see those consequences in action.
"Because it's confidential people don't necessarily see a student being removed from school for a period of time or they don't see the consequence, but that doesn't mean it isn't happening. It is."
Issuing those consequences can be hard too, Warden said.
"If you are found to be somebody who has harassed or bullied somebody there needs to be consequences, but there also needs to be prevention and education, so that an individual can learn why it wasn't OK and how to modify their behavior so it doesn't happen again. Harassment happens in the workplace, as well, so these are lifelong skills that we are trying to teach students."
A year and a half of fully or partially remote schooling hasn't helped matters, she said.
"(Now that students are in person again) re-teaching general social and communication skills has been really challenging, but we're doing our very best to work through that and teach really solid skills to help these kids communicate their beliefs in a way that's productive."
Reach Christopher Ross at [email protected].
More News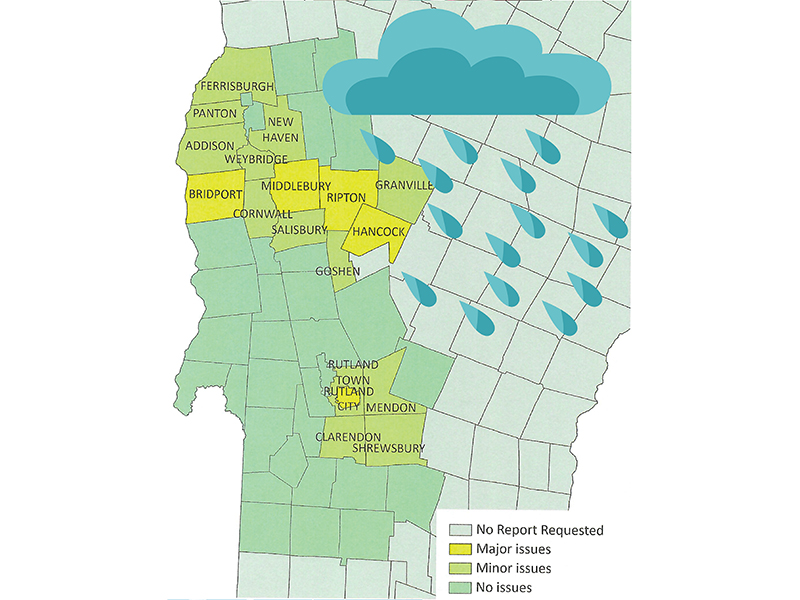 Local towns may get federal money to pay for more than a million dollars in cleanup and re … (read more)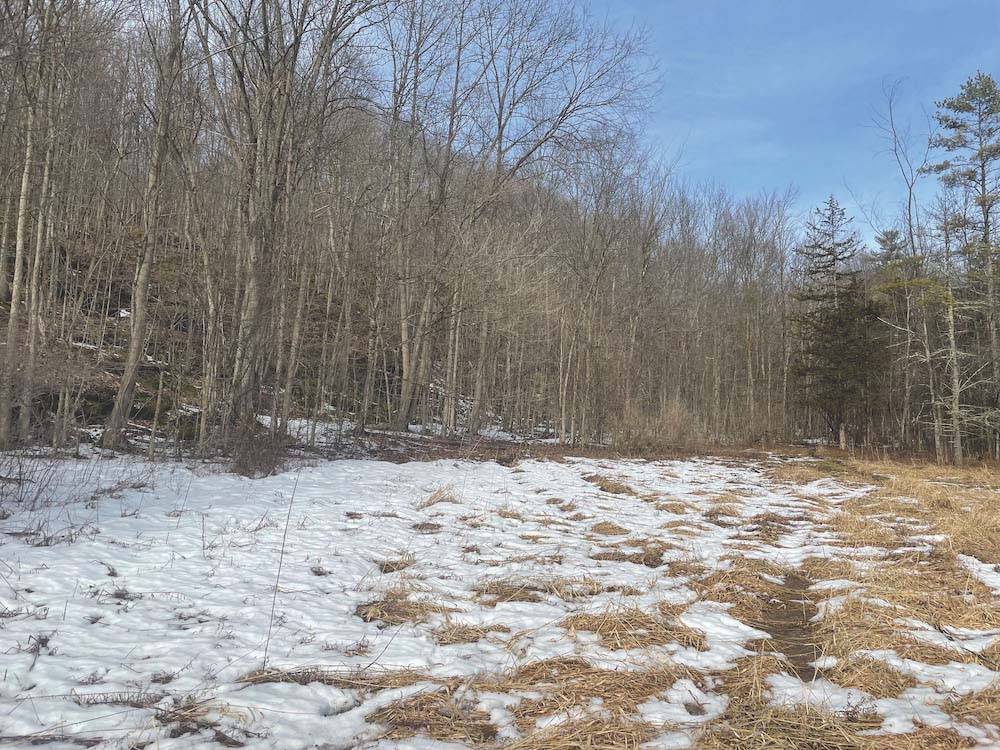 The Vermont Fish and Wildlife Department is putting $566,667 in grant money toward conserv … (read more)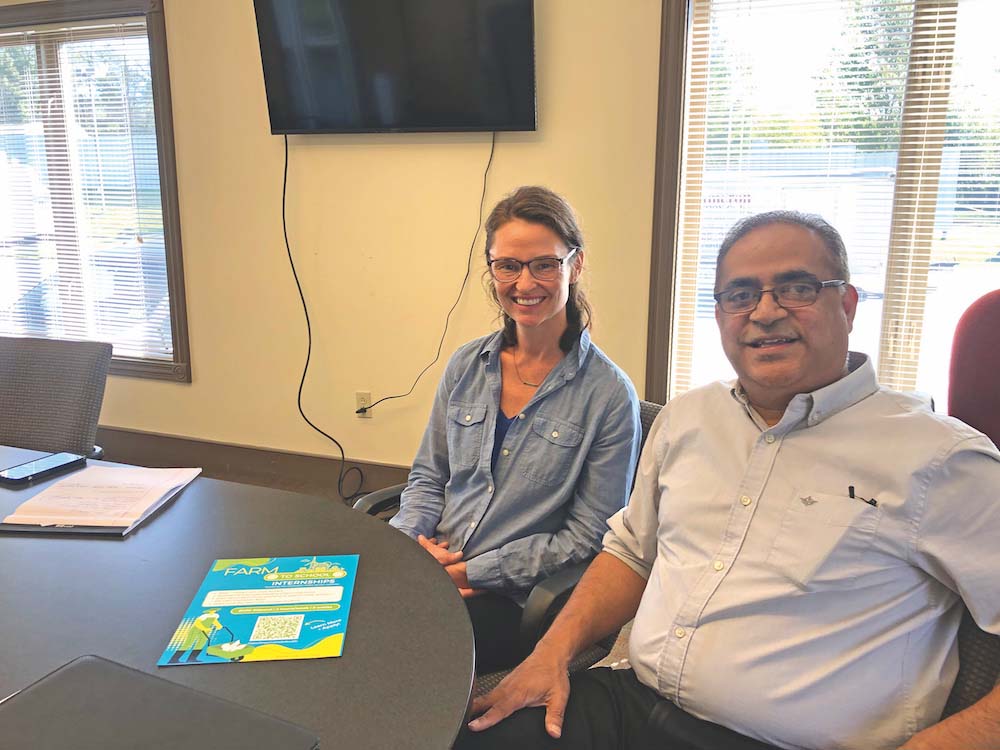 Like most things, the future of agriculture in Vermont lies in the hands of younger genera … (read more)