Schools tackle year two of COVID with hope
Lunch is probably our highest-risk activity during the day in the building, so we're trying to be extra safe.
— Kelley Landwehr, ACSD
ADDISON COUNTY — The start of the school year always sees a mixture of trepidation and excitement. For primary and secondary school students in Addison County, that jumble of fear and exhilaration was intensified this year as both pupils and educators were coming off the pandemic year when COVID-19 forced profound changes in schools.
So with a year of lessons on how to teach and learn in a pandemic, many people returned to schools this fall with hopeful optimism, despite the rise of the Delta variant of COVID-19 and despite the fact that children under age 12 could not get vaccinated against the disease.
Edorah Frazer, principal of Robinson Elementary School in Starksboro, said the return to school this fall was better than last year.
"And I mean way better," she said.
Her positive attitude was reflected at schools around Addison County as educators are using the lessons they learned during the first year of the pandemic to try and do a better job teaching kids, while keeping them safe from infection.
In the fall of 2020 students and educators built on their experiences from remote learning the previous spring, so the technology tools were more familiar, Frazer said, but with students attending in-person school only two days a week in 2020, teachers were teaching both in classrooms and online.
"It was just a huge drain on everyone," she said.
Now, students in the Addison Central School District, like elsewhere, started classes this fall on a fulltime, in-person schedule, still with a mandatory mask requirement when indoors. But there's no longer a stringent social-distancing requirement, and students are allowed to go mask-free when outdoors, said Kelly Landwehr, RN, point person for the ACSD's COVID-19 prevention efforts.
She said Middlebury-area students face fewer COVID-related restrictions this year compared to last year.
The 2020-2021 academic year was marked by a hybrid curriculum in which older students attended in-person classes in school just part-time and learned remotely the balance of the week. With fewer kids in schools, buildings underwent regular deep cleanings. High school students always wore masks and social distanced.
Younger students, meanwhile, also worse masks throughout the day and were gathered into "pods" to facilitate contact tracing if one or more children should catch the virus.
Landwehr noticed a more upbeat atmosphere in ACSD schools this year, compared to last.
"Despite still needing to deal with COVID, it's very evident that staff and students are happy to be back fulltime," she said. "Remote learning was less than ideal for everyone. We're thankful to be here and are hoping we can stay here."
The general attitude is also better in the Addison Northwest School District schools of Ferrisburgh Central and Vergennes Union Elementary, said Ferrisburgh Principal Andy Kepes.
"Certainly more than last year there are fewer social distancing requirements," he said. "The morale is still strong, we are all happy to be in the building five days a week. I think there was a letdown at the beginning of the school year as many of us thought that there would be less risk of infection."
Like at other area schools, Kepes sees a little less emphasis on constant cleaning of surfaces this year. Scientists have figured out that COVID-19 mostly, perhaps exclusively, is transmitted via the air, not by touching services.
"There is still plenty of hand washing, but that is always a good thing," Kepes said. "We aren't disinfecting surfaces as frequently as we did last year, but we are still doing nightly cleaning of all surfaces."
Landwehr pointed out that ACSD teachers have cleaning supplies to give an extra scrub to frequently touched surfaces, if they want.
There are no more mandated temperature checks of children before they enter school buildings in the morning, though ACSD officials hope parents perform that task at home on a regular basis, Landwehr said.
As was the case last year, no visitors are allowed within ACSD buildings.
And that's just one change.
Whereas last year students sat alone at individual desks in Mount Abraham Unified School District schools, they're now back to sitting around tables together, Frazer said.
And the Plexiglas dividers are gone.
Following state recommendations, MAUSD students are still wearing masks indoors, but they can take them off when they go outside. And they're able to work together on group projects, attend field trips together and socialize more freely, though "we generally try to keep kids with their own classes, so they're still not mixing quite as much as they did pre-pandemic," Frazer said.
Kepes concurred that there are fewer social distancing requirements in ANWSD, but some remain.
"I think there is still some hesitancy as the group projects do have students in closer proximity," he said. "We do miss the interactions across the grades — older students reading with the younger students; mixed-grade lunches."
STATE GUIDANCE
Landwehr said she's disappointed the Vermont Department Of Health (DOH) hasn't provided more COVID-related guidance this year. Last fall, state officials issued "A Strong and Healthy Start" — an extensive list of COVID directives for the 2020-2021 academic year.
Guidance this year has been lacking, she said.
"This year, we got a very minimal memo from (Health Commissioner Dr. Mark) Levine and (Education Secretary Daniel) French that covered masking, not coming to school when you're sick, and contact tracing," Landwehr said. "It really left us, as a district, to figure things out on our own."
And the Addison County school leaders have been figuring things out on multiple fronts, through networking with the Champlain Valley Superintendents Association, the Vermont State School Nurses Association, and the Vermont Chapter of the American Academy of Pediatrics, among others.
"All of those groups put heads together at the beginning of the year to make sure we were doing similar things, including following best practice," Landwehr said. "That was helpful, but it did leave us out on a limb, scrambling a bit. We made it work."
Gov. Phil Scott and the DOH have directed students to wear masks in school until at least Oct. 4, but school districts have leeway to forego masks after Oct. 4 if at least 80% of their school community gets vaccinated. Landwehr and her colleagues haven't decided yet whether to drop the mask requirement then. Most districts are compiling vaccination stats among their students who are allowed to have the shot.
"Despite (the state's) guidance, we'll err on the side of caution," Landwehr said, "but certainly, everyone is hoping to not be in this boat for too long."
Landwehr said the ACSD isn't offering a virtual learning option for families who still want their kids to steer clear of school buildings during the pandemic, something that was offered last year. But she's hoping the district will consider remote educational offerings for COVID-positive students who must stay home several days.
Not all are happy with the lack of remote options. For example, Shoreham Elementary School has recorded a handful of COVID-19 cases since the beginning of this school year.
At least one parent of a student who was sent home because of the Shoreham cases hopes the schools will get their act together on remote learning.
"The Addison Central School District and the Agency of Education need a better plan to support our students during these times," wrote parent Ray Mason in a letter to the editor that appears in this edition. "This was made evidently clear to me when my child was quarantined two different times since the start of school. The support we were offered was, as one school official stated, 'less than robust.'"
He said the state officials told him that schools should do remote learning, but local school officials said they were told they were not allowed by the state to do remote learning.
Landwehr said the Shoreham COVID-19 cases "quickly made us realize we were sending kids home for at least a week, and the guidance at the time was remote learning wasn't an option, but I believe we have had conversations about students having some continuity of learning if (they test positive) and are home."
THE KNOWN & UNKNOWN
The biggest challenge right now is not knowing what the future will hold, Frazer said.
"The Delta variant is the big unknown, of course, but we are following Vermont guidance regarding things like quarantining and contact tracing," she explained.
As of Sept. 12 Robinson Elementary School has not had any reported cases of COVID-19, according to the Department of Health, nor have schools in Orwell, Whiting, Leicester and Brandon. In fact, only four schools in the three local school districts have reported people with infectious COVID-19 cases in their learning communities. The DOH reported that as of Sept. 12, Shoreham Elementary had seen four, and three schools had reported one each: Mary Hogan Elementary in Middlebury, Mount Abraham Union High School, and Vergennes Union High School.
Still, "we're very aware that we're in a pandemic," Frazer said. "It does wear on people over time, but we have developed ways to deal with it and I think we have the resources we need to do it."
Kepes noted that as much as it has been disappointing to come back to school wearing masks, "I'm glad that we are taking COVID seriously and doing all we can to keep our students safe."
In ACSD, Landwehr appreciates the positive atmosphere in schools but said she is seeing some understandable signs of exasperation with a pandemic that has stretched 18 months and counting.
"We had a lot of unknowns last year," she said, "but to go from leaving school in the spring and feeling we were in a good place with the potential of coming back without COVID mitigation factors — and then having that take such a turn — it now leaves us in a place where we're thinking, 'What does the future hold? Are we just going to continue to have new variants, and be in some level of COVID limbo? Will we ever be able to just come back to school feeling completely safe and reassured that this isn't going to be a factor?' "
More News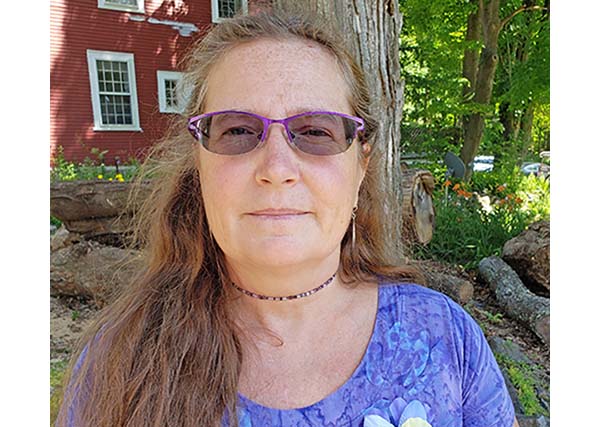 Learn about the disease in a documentary film by a local woman who knows first hand. Plus … (read more)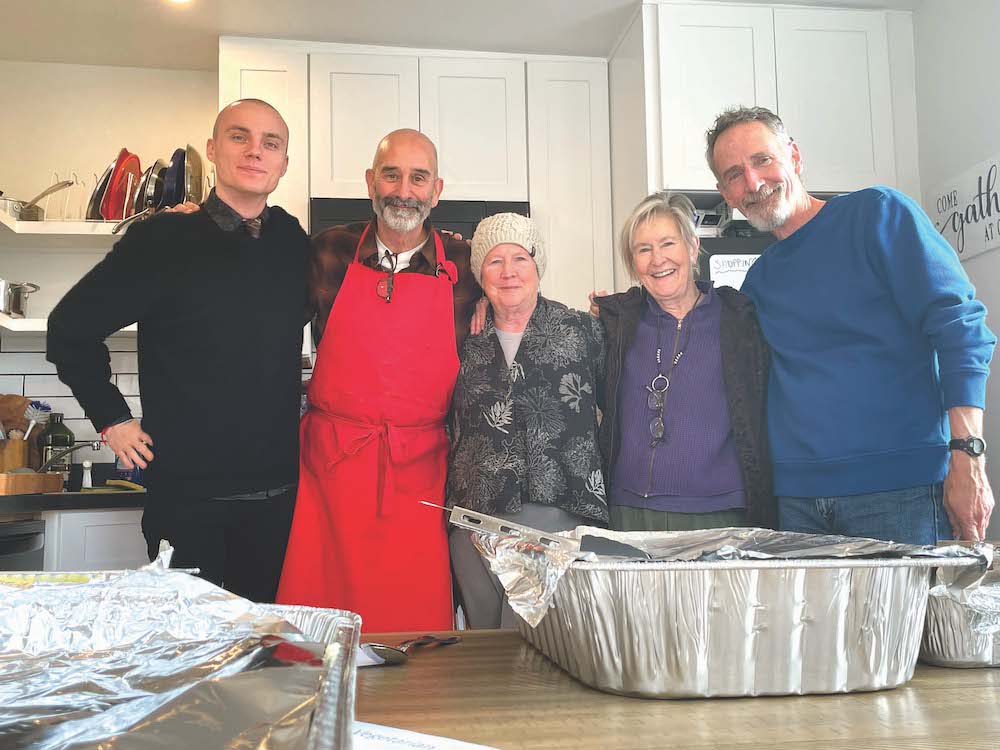 This past Thanksgiving, Nov. 23, saw almost 60 people converge upon the 1,400-square-foot … (read more)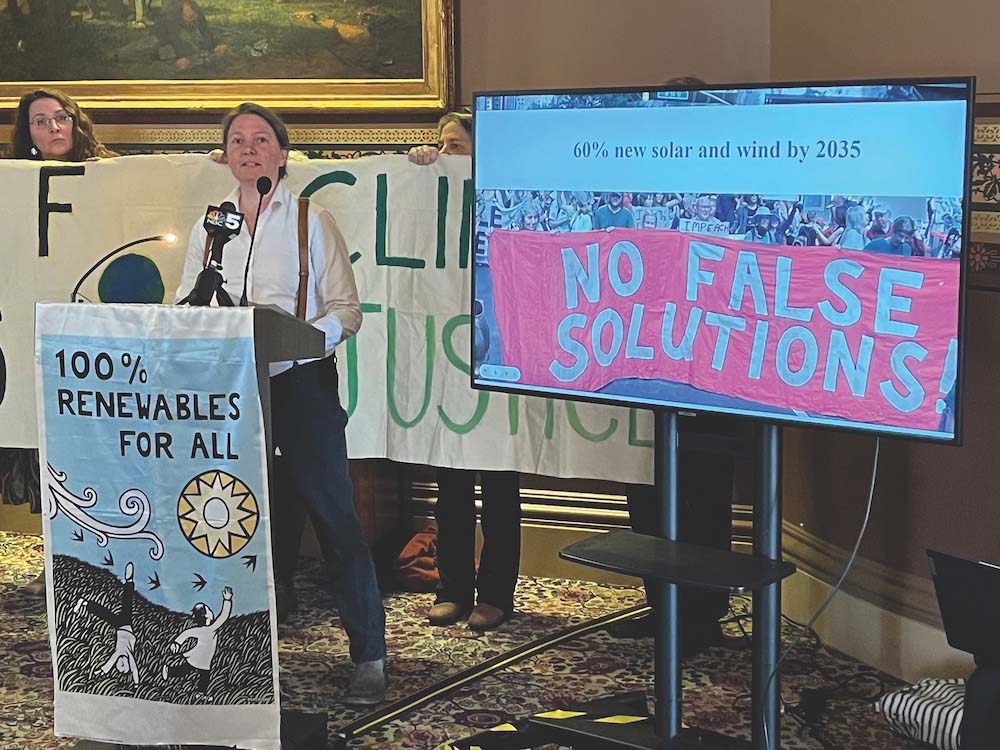 Two state lawmakers are urging Addison County folks not to ease up on efforts to battle cl … (read more)