Starksboro grows impatient with MAUSD
Let's give the people in our surrounding communities a level of comfort about what the intention of this board is, instead of dithering in meeting after meeting after meeting.
— David Sharpe
BRISTOL — During an interview of two Bristol residents who had applied to fill a vacancy on the Mount Abraham Unified School District Board Tuesday night, Starksboro representative Steve Rooney jokingly asked the candidates how they felt about attending four-hour board meetings.
The quip inspired laughter all around. And then Tuesday night's board meeting fell just minutes shy of four hours.
In an interview process that lasted the better part of an hour and included a hastily called executive session, the MAUSD board, in consultation with the Bristol selectboard, did appoint a replacement for Annie Denny, who resigned last month.
Erin Jipner will serve out Denny's term, which expires in March. If Jipner wishes to continue serving on the school board she will have to run for election on Town Meeting Day.
After her appointment Jipner sat in on the rest of the meeting, which featured another important discussion, one that has now spanned several meetings.
It's a discussion residents of at least one town, Starksboro, have asked the school board to have — and to conclude with all possible haste.
In a letter sent to the school board on Monday, the Starksboro selectboard put it like this:
"Our intention is to create the opportunity for a thoughtful and deliberate response on our part to the outcomes of the current undertakings of the Board, which include the Merger Study Committee and the review of the community proposals. We are concerned with what appears to be an unnecessarily compressed process that feels prematurely resigned to a merger with the deadline conveniently in time for a potential vote on Town Meeting Day in March 2022."
The Starksboro selectboard made three requests of the MAUSD board:
1. Adjust the timeline to allow for towns to respond thoughtfully to outcomes.
2. Ensure that no town will lose the ability to hold a vote to withdraw from the district should the recommendation be a merger.
3. Ensure that no town will lose the ability to hold a vote to determine whether or not to close or repurpose their school regardless of the recommendations of the Merger Study Committee.
Many Starksboro and Lincoln residents have repeatedly raised concerns about losing their right, guaranteed by the MAUSD articles of agreement, to vote on any proposal that would close their school. When MAUSD Superintendent Patrick Reen unveiled a proposal last December that would "repurpose" the Starksboro and Lincoln schools into "innovation centers" and bus those towns' children to other schools, residents in those towns insisted this was tantamount to school closure and warranted a vote. The district has disputed this and hired an attorney to back up its position.
Starksboro and Lincoln residents are also concerned that possible articles of agreement for a potential merger between the MAUSD and Addison Northwest School District might overwrite the MAUSD article guaranteeing school closure votes.
Because of these and other issues, Lincoln residents have lost confidence in the viability of their school, as long as it remains in the MAUSD, and on Aug. 24 the town voted to withdraw from the district.
Starksboro residents have indicated they're willing to follow the same path — if they have to.
"We, like Lincoln, feel backed into a corner with the lack of clarity and potential loss of self-determination," the Starksboro selectboard wrote Monday. "We believe a commitment on your part to the requests listed above will ensure a more thoughtful and deliberate process that will bring Starksboro in as a partner. Without a commitment to these requests, we believe it is likely that Starksboro will follow suit and host a vote to withdraw from the district."
The MAUSD board tried to make headway on the issue Monday night, debating who has the authority to close or repurpose or reconfigure grades in a particular school, but discussions — which in past meetings have prompted concerns about disintegration of the district — again failed to reach a conclusion.
Starksboro representative Brad Johnson expressed frustration at this and requested that the board renew its efforts so it could resolve the issue and focus its time and energy on considering the various long-range facilities options being considered in the district.
"It's a distraction, and I think it compromises the other things that we're trying to accomplish," Johnson said.
Bristol representative Krista Siringo agreed, but wondered what needed to happen for the board to come down on one or another side of the issue.
"I don't think we're avoiding it," Siringo said. "I just don't think we're ready to do it."
Fellow Bristol representative David Sharpe was feeling "really, extraordinarily frustrated," he said.
"I appreciate wanting to get the consensus," Sharpe said. "I think that should be the guiding light of every board. But … maybe we should just have a vote: If, in the end, if we accept the superintendent's plan, do we believe we can do that without a vote in the town? … Let's just vote on that, and see how many board members think we can go ahead and do that and ignore whatever concerns other towns may have. 'We have that power, and we're going to do it.'
"On the other hand," Sharpe continued, "if our concerns are great enough that if we do choose to go through with the superintendent's proposal, we intend to involve, have a vote (and/or) consult with the members of the communities that we're serving, then let's say that. Let's give the people in our surrounding communities a level of comfort about what the intention of this board is, instead of dithering in meeting after meeting after meeting."
In the concluding public comment period Starksboro resident Nancy Cornell addressed the board's inconclusive discussion.
"I can't say I speak for my town, but I think that generally speaking Starksboro is desperately wanting assurances that you're on our side, and on the side of what we think is best for kids, too," Cornell said. "We desperately would like to be working with you in solving this problem. I can really imagine your agreeing with each other on some assurances that would enable us to feel like we could work together, rather than at cross purposes."
Cornell could even think of the right words, she said.
"It wouldn't be hard to come to an agreement along those lines. And … I desperately hope that you will come to that agreement as soon as possible, because the last thing we want to do is initiate a withdrawal process. But without those assurances we do feel backed into a corner, and that isn't where we want to be with the board. We'd much prefer to be working with you."
The MAUSD board meets next on Tuesday, Sept. 28.
Reach Christopher Ross at [email protected].
More News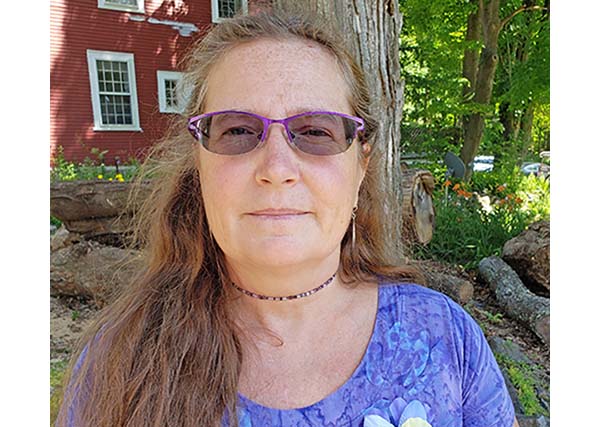 Learn about the disease in a documentary film by a local woman who knows first hand. Plus … (read more)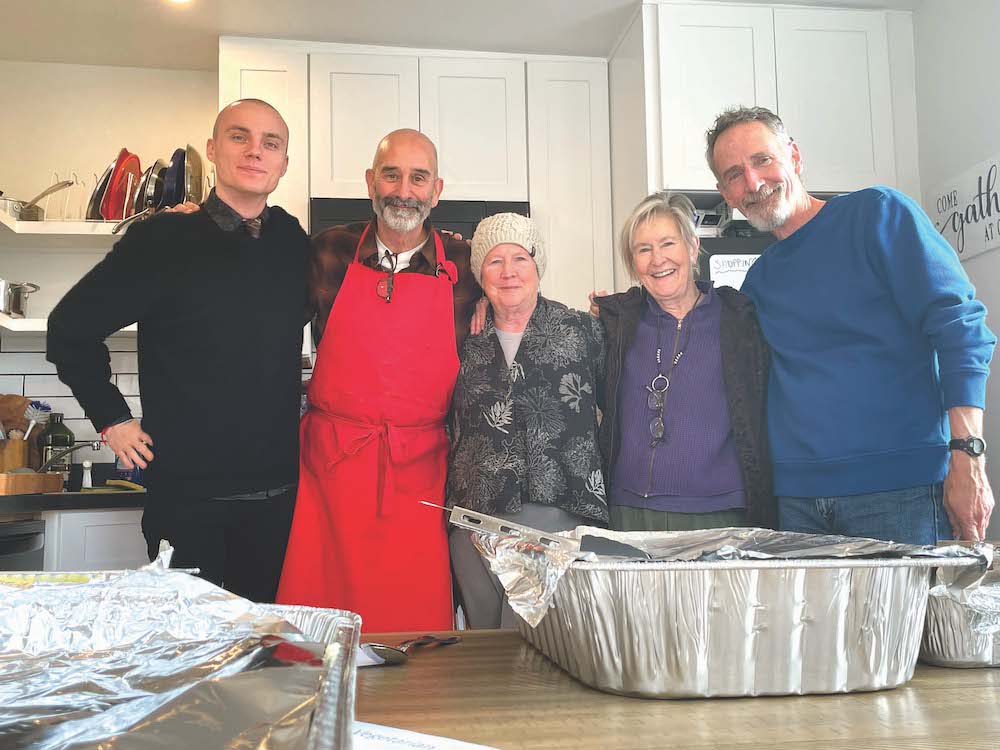 This past Thanksgiving, Nov. 23, saw almost 60 people converge upon the 1,400-square-foot … (read more)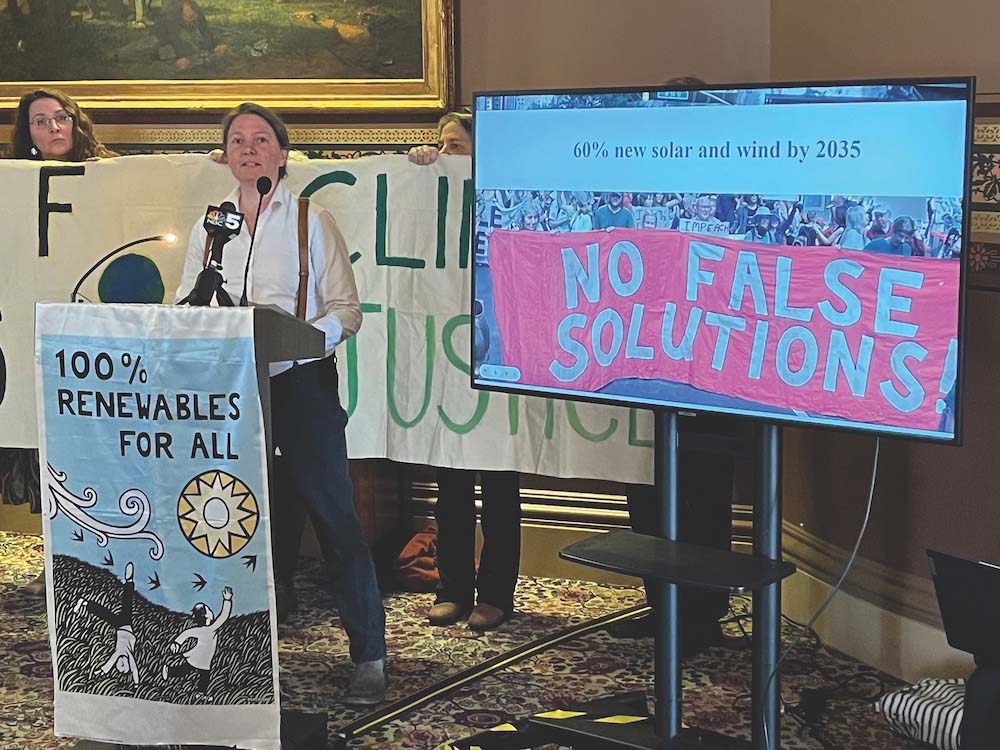 Two state lawmakers are urging Addison County folks not to ease up on efforts to battle cl … (read more)