Sobotka wins big at Devil's Bowl
WEST HAVEN — New York drivers Zach Sobotka and Marc Johnson ran 1-2 on Sunday in the biggest race of the season at Devil's Bowl Speedway, the Vermont 200.
Counting lap-leader bonuses and a Hard Charger Award, Sobotka pocketed $12,942 for leading the final 74 laps and then holding off Johnson in the stretch. Sobotka capped off a big weekend after clinching the Sportsman Modified championship at the Brewerton (N.Y.) Speedway on Friday.
Johnson's runner-up finish was worth $4,000, and Orwell veteran Tim LaDuc finished third and netted $3,075, an amount boosted by lap-leader money.
Middlebury's Justin Stone finished eighth, and Middlebury's Austin Comes took 15th in the 36-car field for which 62 drivers tried to qualify.
The Sprint Cars of New England tour supported the event with a 25-lap feature. North Granby, Conn.'s Scott Holcomb prevailed in a race in which Orwell's Lacey Hanson finished sixth.
The Friend Construction 500cc Mini Sprint division ran a two-day, three-round segment format on Saturday and Sunday, with the second and third 10-lap legs run on Sunday. Orwell's Ray Hanson picked up finishes of third and first on Sunday, and combined with his third-place showing on Saturday his low total score of 7 points (3+3+1=7) gave him the victory — his 10th of the season.
Monkton's Kaidin White was fifth, first, and fifth to tally 11 points and take third. Orwell's Roger LaDuc (13 points) finished fourth.
SATURDAY
Saturday's highlight was a win for Bridport's Troy Audet in a 40-lap Limited Sportsman feature.
Bristol's Josh Masterson and Orwell's Daryl Gebo also picked up victories on Saturday.
Audet had already won three times in the Limited Sportsman feature series this summer and held the championship point lead entering the day. On Saturday, he opened from the 18th starting position and battled Dylan Madsen for the win, passing him with five laps remaining and then holding Madsen off during three Lap 37 restarts.
Orwell's Randy Ryan finished fifth, Shoreham's Steve Pope was eighth, and New Haven's Alex Layn was 10th.
Masterson prevailed in the Sportsman Modified division by taking the annual invitational feature for prior non-winners. Masterson was a champion in the Late Model and Mini Stock divisions on the former asphalt track at Devil's Bowl, and Saturday's score came five years after his last victory. Masterson led all 25 laps.
Middlebury's Justin Comes took fifth and Shoreham's Anthony Warren was seventh.
Fair Haven's Chris Murray won for the 10th time this summer in the Super Stock series, this time in a 25-lap race. Addison's Chuck Bradford finished fifth.
Gebo won for the fifth time in the Mini Stock division in a 20-lap feature. Gebo fended off Ripton's Chris Sumner. Leicester's Derrick Counter was third, and Orwell's Ronnie Alger, Middlebury's Jake Barrows and Salisbury's Brian Blake ran 7-8-9.
Rookie Chase Allen of Fair Haven was a first-time winner in the 10-lap B-feature for the Mini Stocks.  
More News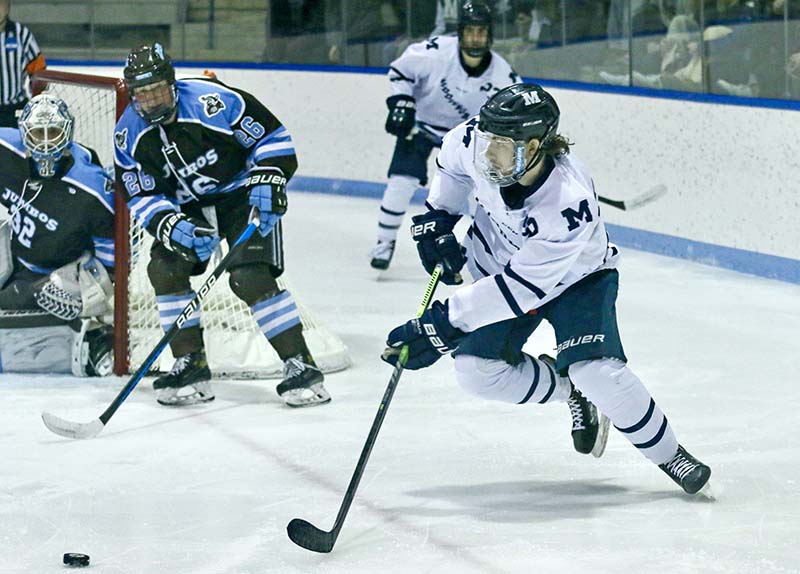 Middlebury College men's hockey surged passed Conn College before falling to Tufts this pa … (read more)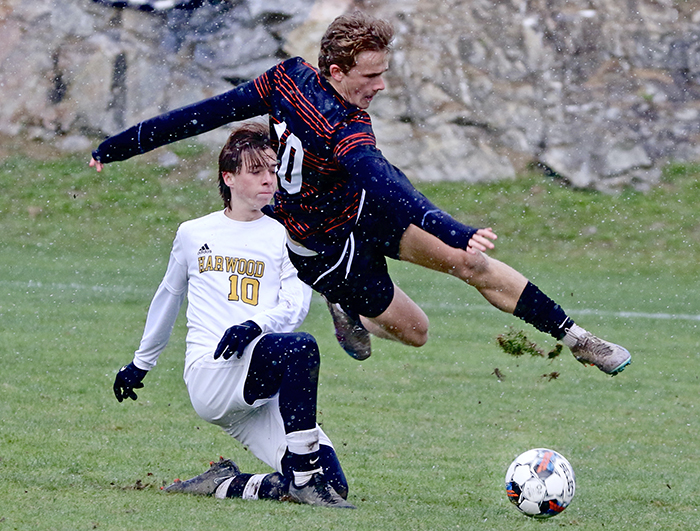 Seven local high school boys' soccer players were named to the Division II or III All-Stat … (read more)
Five area high school girls' soccer players were named either Division I or D-II All-State … (read more)