Meet the Maker: Catherine Brooks [sponsored content]
[Sponsored content]
Have you explored the possibilities at the Makery?
Be inspired!
Maker: Catherine Brooks, Vergennes
How long have you been using The Makery?
I've been curious since it launched in 2017, but a friend recently told me about the sewing lab. I knew it would help me with challenging projects.
Why do you enjoy coming to The Makery?
Faith and Wendy, the sewing lab mentors, are so friendly and helpful, and their enthusiasm spills over to everyone using the lab. Just being in the same room with folks working on projects like quilts, alterations, and upholstery, I learn something new every time I go.
What project have you worked on?
I sewed a cockpit cover for our sailboat. Wrangling 13 yards of stiff waterproof canvas was daunting. I've been sewing since I was a teen but working with so much heavy material I knew I couldn't manage this project alone.
Have you needed help from mentors?
Yes! Faith and Wendy were so much help. With their extensive experience, we solved design and fabrication issues, and they coached me on technicalities that I've missed over the years, like better ways to install large zippers, and not be afraid of adjusting finicky settings such as thread tension. I've learned much more than just making a boat cover.
What would you say to people who might be interested in using The Makery?
I've recommended it to a neighbor who is now learning to use carpentry tools, and another is considering a re-upholstery project. No matter what your skill level, the mentors are there to help.
The combination of the right tools and knowledgeable mentors is such a gift to our community. Why buy new tools when they are there to be used? And why struggle alone when you can be surrounded by support and good times?
---
The Makery is a member-based Makerspace collaborative for people to imagine, experiment, network, collaborate and create for personal and professional growth. We operate within the Adult Education Department of Hannaford Career Center, utilizing its building and equipment to encourage technical and creative entrepreneurship in Addison County. Learn more at makeryatpahcc.org.
More News
After a well-attended Ceasefire Shabbat held on Nov. 10, the group will hold a Shabbat for … (read more)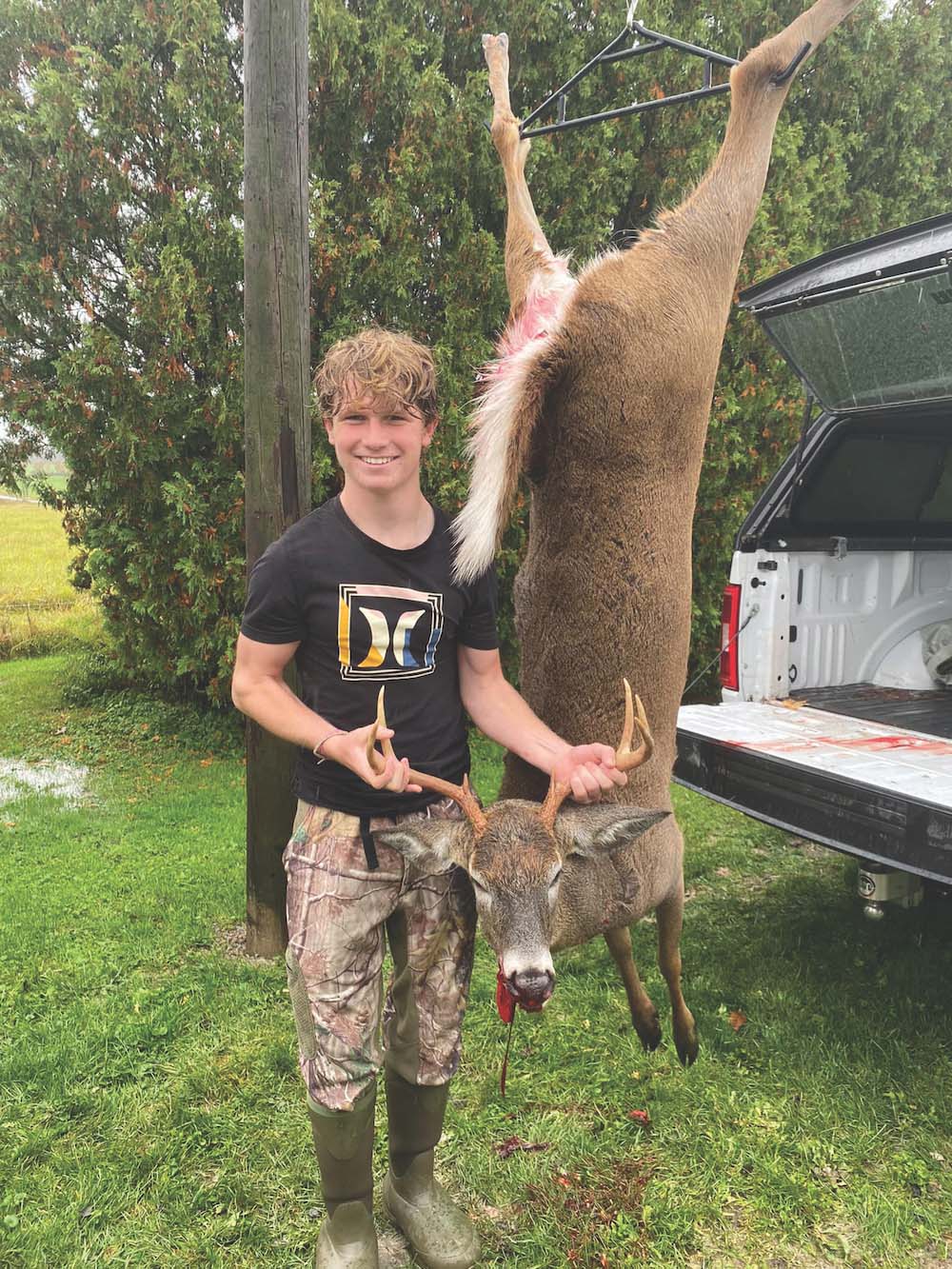 Youthful hunters back on Oct. 21 and 22 had 93 deer weighed in Addison County during the V … (read more)
What has been an annual tradition since 2005 returns to the Little City this season — the … (read more)