College first responders ready to help in a pinch
As an arborist, I try and plan for and mitigate those risks. That is extremely similar to what we do on the ERT team because we are always planning for the worst-case scenario. It helps open your eyes by mitigating or engineering your way out of these risks.
—Tim Parsons, college landscape horticulturalist
"We actually — knock on wood — have not had to do one yet," Middlebury College's landscape horticulturalist and arborist Tim Parsons said.
Parsons is referring to not having yet participated in a confined-space rescue, a term for a rescue in a place that is narrow or somehow tricky to approach.
The Middlebury College Emergency Response Team — which is composed entirely of Middlebury College staff — specializes in confined space rescues, which are primarily meant to assist college employees in fields where work in confined spaces sometimes occurs, such as plumbing or heating, ventilation and air-conditioning work.
The response team's leader, Rick Christofferson, is the college's Emergency Management Coordinator. Other members include Middlebury College theater program Associate Technical Director Jim Dougherty and Sean Grzyb, Ski Patrol director at the Middlebury College Snow Bowl.
And although the team trains for various types of calls that occur on the college's campus, confined-space rescues are the team's specialty.
Parsons listed several potential confined spaces at the college: the Peterson Family Athletic Center's swimming pool, for instance, as well as manholes and other potentially dicey areas around campus.
"If you have to get a patient out of these spaces … there's specialized tools, techniques and equipment that we train (with) to be able to perform that kind of rescue," he said.
But even if Parsons can't recall the last time the squad has performed a confined-space rescue, he noted that the training sessions are certainly not in vain.
"You prepare for (a rescue) like this, but if facility services (are) doing the job properly, we shouldn't have to do a rescue," Parsons said. "We are ready and on-call if we do."
Dougherty agreed, noting that the scarcity of confined-space rescue missions actually make the squad's monthly training sessions even more important because there haven't been any recent opportunities to undergo such missions.
"You have to train because you don't want to be using your calls as a training opportunity," Dougherty said. "Over the course of the year we'll be training on not just technical rescue but accountability, keeping track of people on scenes."
The group meets each month on Wednesdays at training sessions that take place at different areas around the college's campus. A training session the Independent visited this summer took place at Middlebury College's Peterson Athletic Center.
During the session, the team took an inventory of ropes and climbing devices and practiced how they'd use this equipment in the event of a rescue.
CLIMBING UP OR DOWN
Grzyb talked about which types of rescue work various practice equipment is helpful for.
"We were doing a review of rigging skill (at the training session)," Grzyb said. "So (the equipment is) for falling, ascending and descending. If somebody is stuck in a confined space and you have to pull them out, or if they're injured in a really high space like a rafter from a ceiling, that's how we'd lower them from the rafter. Basically, rescuing people that are not accessible without climbing up or down."
The squad's monthly meetings paused during the first year of the COVID pandemic, but last April the team resumed regular training and has been meeting on campus.
Christofferson — who took over the response team's command in November 2018 — said he was glad that since April these training sessions have been back in action, noting how important the team's presence is because of how dangerous confined-space rescues can sometimes become.
"Basically, a lot of folks who are well intentioned finds themselves in harm's way," Christofferson said. "Some folks operate under the assumption that people get in trouble because they are not really savvy. It's not the case. The circumstances can become overwhelming: natural, man-made.
"(During) confined-space rescue, a person might be overwhelmed by toxic fumes. If you aren't able to get in there and provide assistance, there's a strong possibility that person might expire."
DOUBLE LIVES
Parsons noted that many of the skills he's acquired in caring for the college's trees are germane to his rescue work. 
"As arborist I try to manage risk because some trees as they age start to go into decline and can become risk trees," Parsons said. "(These trees could) fall on cars, fall on buildings, fall across the sidewalks.
"As an arborist, I try and plan for and mitigate those risks. That is extremely similar to what we do on the ERT team because we are always planning for the worst-case scenario. It helps open your eyes by mitigating or engineering your way out of these risks."
Dougherty, in the theater department, observed that many of the skills he's developed while helping Middlebury students put on shows have been helpful to him when training for confined-space rescues.
"Working with theater means you're working with ropes and knots," he said. "The precautions are different, but the skills carry over. Theater can be a very high-pressure, time sensitive work environment that transfers to working on an emergency scene. You have to communicate to work with your teammates.
"There's a lot of parallels," he added.
Dougherty also noted that working on the Middlebury College Emergency Response Team has helped refine his communication skills.
He also found that his work preparing for confined-space rescue has assisted him with his technical direction of Middlebury College plays, too.
"You might learn a technique that helps you work with ropes that works with a piece of scenery," Dougherty said. "Some of the organizational and accountability services can help with structuring a team for a theatrical event. Who's responding to whom and reporting to whom, what alleys and levels of communication."
More News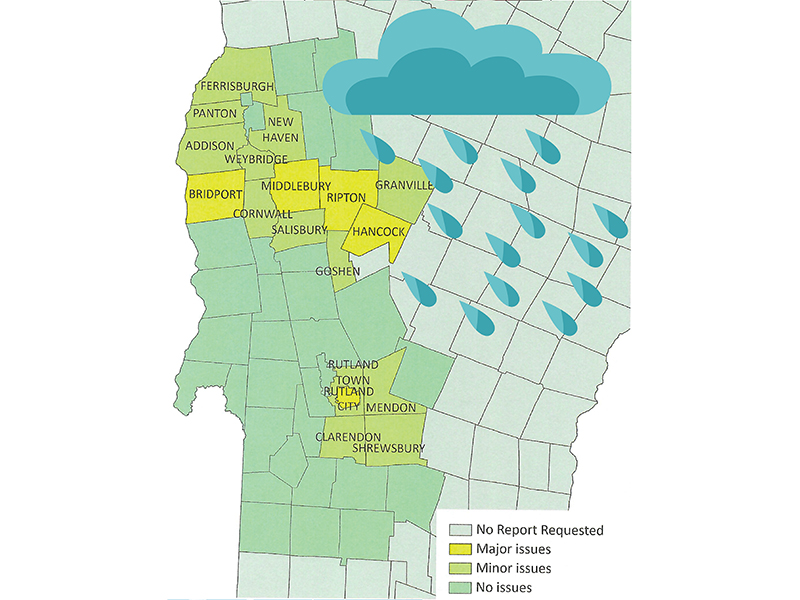 Local towns may get federal money to pay for more than a million dollars in cleanup and re … (read more)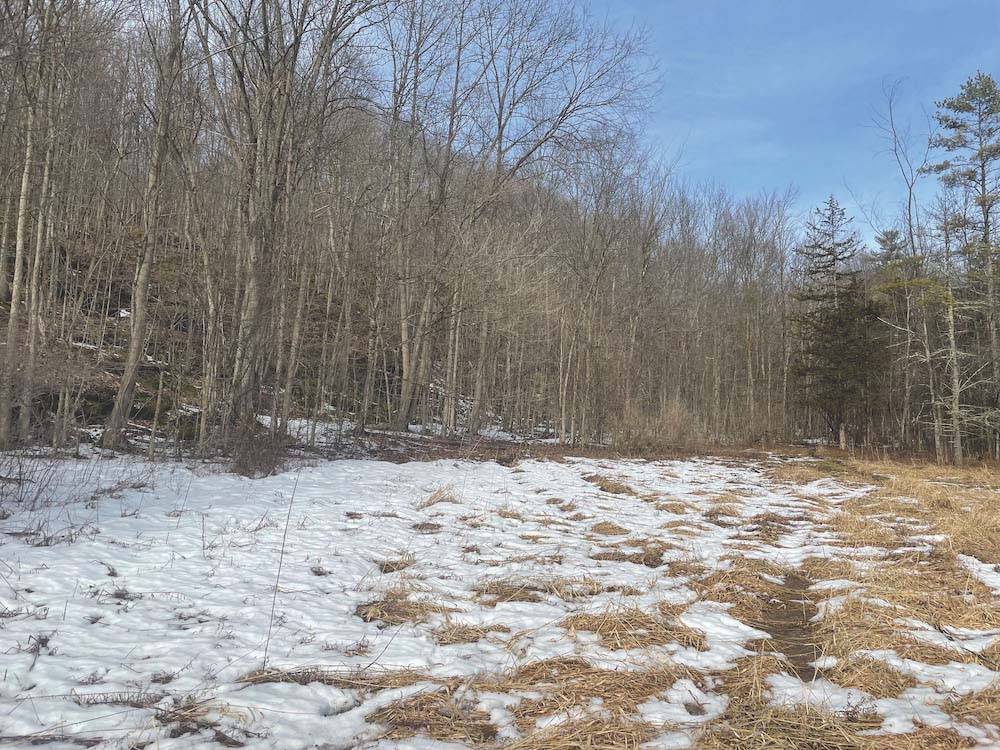 The Vermont Fish and Wildlife Department is putting $566,667 in grant money toward conserv … (read more)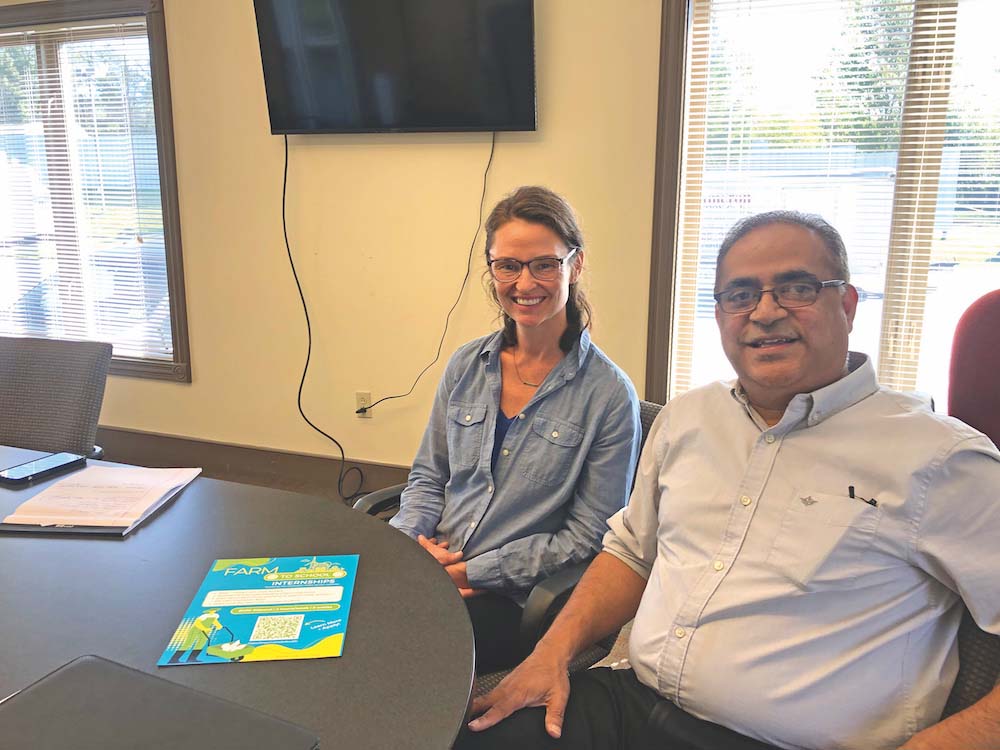 Like most things, the future of agriculture in Vermont lies in the hands of younger genera … (read more)