Field Days: His veins run deep with fair French Fries
After a while you know everyone in the business — if you farted in Connecticut they'd smell it in California — that's how small it is.
— Anthony Mastergeorge
NEW HAVEN — Anthony Mastergeorge of Rockingham has been selling French fries for 65 years.
Leaning out of his "AJ's fresh cut French Fries" truck — which he built himself 26 years ago — at Addison County Fair and Field Days to talk to me last week, Mastergeorge looks like the benevolent, all-seeing wizard-in-disguise you're bound to find in a mysterious, Ferris wheel-based rom-com.
Between even-handedly pushing potatoes through a contraption that slices them into fries at breakneck speed (they are indeed hand-cut) and resetting his frying baskets, Mastergeorge reveals that one of his uncles owned a carnival while another headed up several food stands.
Mastergeorge always knew he wanted to continue in the same vein, and even though he's now 79, he hasn't stopped.
"A body in motion stays in motion, that's why I'm out here. If I stop and retire, I'll die in a year or two," he said.
Luckily, he doesn't work year-round, as the carnival season runs from April through the beginning of November.
Somehow, Mastergeorge still loves the job, and he said it's all about the people he gets to meet, particularly because the business of carnival concessions is so small.
"After a while you know everyone in the business — if you farted in Connecticut they'd smell it in California — that's how small it is," he said.
It's a good thing the frying legend knows people, because he said the main challenge these days is getting help. Even though Mastergeorge starts new staff members at $15 per hour and quickly moves them up to $20 per hour if they have any previous experience, he said no one wants to work.
"If it wasn't for my friends and family, I would be up shit's creek with no paddle," he said, breaking off to wave to an acquaintance walking by.
"See, I just acknowledged someone, and he's happy as hell — that's all it takes," Mastergeorge said.
Crowds return for fries and chicken tenders. I squeeze in one more question: "Anthony, what makes the best fries?"
"The best potatoes."
A pause.
"Chef's potatoes, you can find 'em at any produce outlet."
More News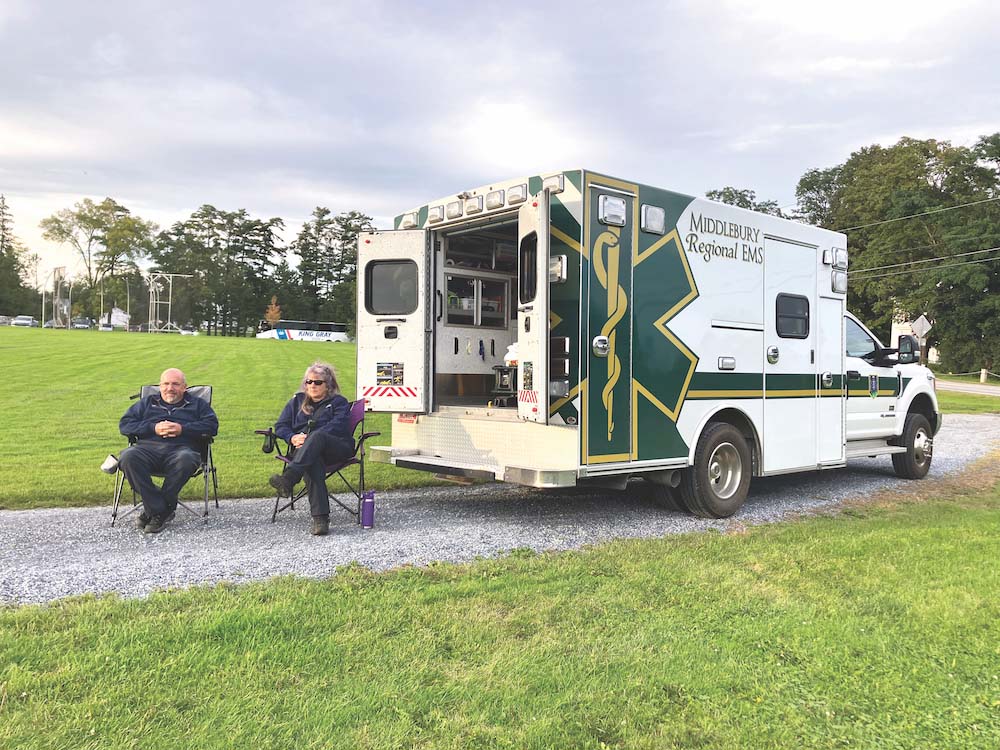 Middlebury Regional Emergency Medical Services wants to eliminate its annual Town Meeting … (read more)
Middlebury police are investigating the death of a Middlebury College junior and say the p … (read more)
Vergennes resident Margaret Clifford offers nearly a century of recollections, from losing … (read more)