City council backs $30,000 Vergennes policing study
VERGENNES — The Vergennes City Council on Tuesday voted 5-2 to back a $30,000, six-month study of the city's police needs and current effectiveness that will be conducted by the International Association of Chiefs of Police (IACP).
City Manager Ron Redmond recommended IACP, based in Alexandria, Va., with which he's had personal experience in his previous work as the manager of Burlington's Church Street Marketplace.
The IACP proposed a process that will include in-depth interviews with police department members, city officials, "community leaders" and other "key stakeholders;" as well as focus groups and workforce and community surveys.
The approved proposal describes a "staffing study to determine whether personnel deployments, scheduling, and delivery of police services effectively match personnel resources, community needs, and demand. This project would involve a multi-faceted approach involving data collection and analysis."
The proposal describes the study's primary objective as "to analyze department staffing of sworn and non-sworn staff and delivery of police services" by providing "data-based insight on
•  how the existing resources are being used
•  whether they can be redeployed to reach agency and community goals for officer availability and other needs
•  efficacy of current practices
•  efficacy and impact of current shifts and schedules."
The team of three who will conduct the project includes IACP Assistant Director Carl Maupin, who according to IACP has overseen similar efforts in Virginia, Utah, Los Angeles, Pennsylvania and Bennington; Project Director Meghann Casanova, who also worked in Bennington and other similar efforts; and Project Manager Kathleen Kelley.
Also on board as consultants are former Vermont State Police Director James Baker and Peter Carnes, a past president of the Massachusetts Chiefs of Police Association.
The team could begin preliminary meetings with the department and city officials as soon early next month, Redmond said on Wednesday, and issue its findings early next year.
COST ISSUES?
Redmond noted that timetable would give the council information before it begins budget discussions for the next fiscal year.
He also framed the issues while introducing the proposal. Residents "want to feel safe" from "a public safety perspective," Redmond said.
At the same time, $959,787 in police spending is the single largest component of the roughly $2.7 million Vergennes general fund budget (not including fee-supported sewer spending).
"It is not sustainable," Redmond said, while at the same time praising police performance and saying the study is "not a negative reflection on this department."
Police costs should be lower than projected with the news that Officer Cassidy Tiraboschi will not return to the department after a year of National Guard duty, as had been expected.
Redmond told the council he wished the best for Tiraboschi, who will stay in the military, but that he elected not to fill the vacancy. That decision produces roughly $74,000 in savings, including benefits. As Councilor Mel Hawley noted, however, Tiraboschi's absence could trigger higher overtime costs.
Hawley and Councilor David Austin voted against the proposal. Austin said the council could figure out staffing levels on its own, saying the issues boiled down to how many officers worked per shift and how many hours the community wanted the police to work.
"We're talking about a seven-person department," he said. "How many shifts do we want covered, and who do we want to do it?"
Hawley said he had no issue with an expert analysis of the department, but was concerned about the cost — "I'd like to see the $5 or $10,000 model of this — and the possible "knee-jerk reaction" about bias if a police chiefs' association backed the status quo or recommended more staffing.
Deputy Mayor Dickie Austin disagreed with Hawley's position that a stripped-down investigation without community meetings would be preferable, in part because Austin said he hoped a full process might calm ongoing divisiveness about police issues in Vergennes.
"I'm not sure what part of the community engagement I'd be willing to let go," Austin said. "I'm … ready to do it if it puts to rest some of the friction."
Redmond spoke to Hawley's concern about perceived bias, which was also raised by citizen Chris Spencer, who recently finished the documentary film "The Price of Safety," which looks at the issue of policing in Vergennes. It will premiere at the Middlebury New Filmmakers Festival on Aug. 28.
"I want to respect law enforcement and respect the community, and I believe IACP can do both," Redmond said.
Councilor Iain Huizenga also said he thought the money would probably be well spent.
"We want to find the best way to move this in a positive direction," Huizenga said. "We need to figure out what is right."
At that point Councilor Sue Rakowski — who said, "The expert opinion is definitely the way to go." — moved to support the plan, and she, Jill Murray-Killon, Dickie Austin, Huizenga and Mayor Matt Chabot voted in favor, with the money coming from the administrative budget.
Earlier, Redmond had noted the city anticipated a fund balance of roughly $109,000 from this past fiscal year, not counting any savings from not replacing Tiraboschi, and Hawley said he believed the fund balance could be $60,000 higher than that.
More News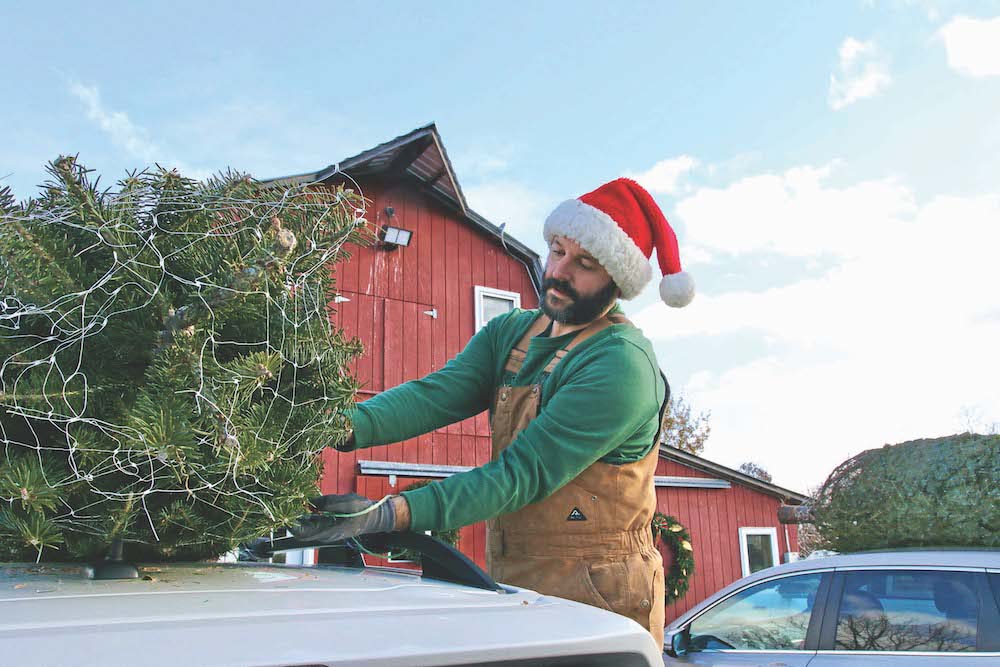 With the holiday season underway, county Christmas tree farms have begun welcoming visitor … (read more)
As the Middlebury Snowbowl prepares for opening day this Saturday, Dec. 9, loyal skiers an … (read more)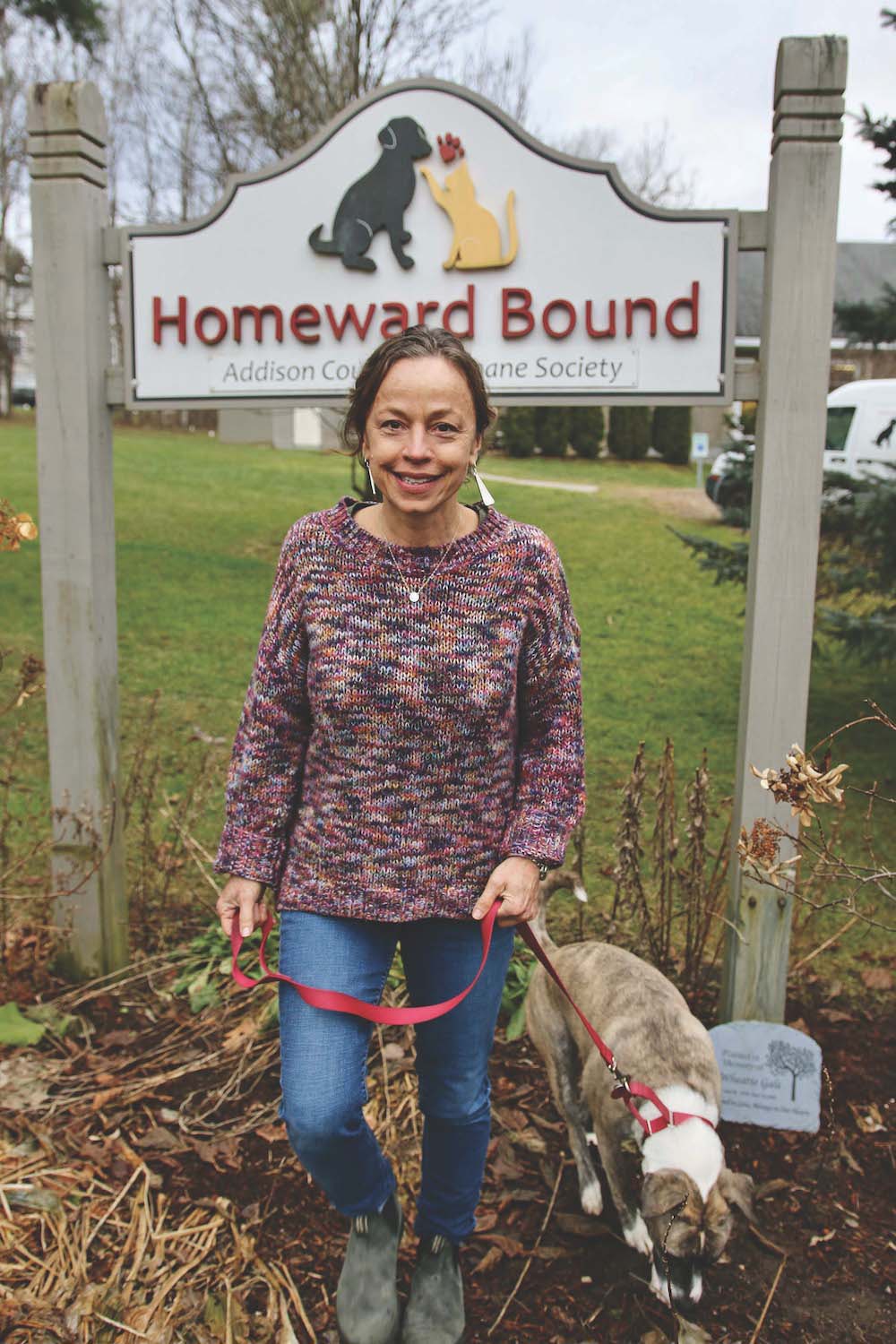 Homeward Bound Executive Director Jessica Danyow has truly been a dog's best friend during … (read more)