Vermont State Police Log: Man cited for alleged Rt. 22A road rage
ADDISON COUNTY — A road rage incident that began in Addison County last Saturday evening ended with Vermont State Police taking a Colchester man into custody in Rutland County.
On Aug. 7 at around 7 p.m. troopers were notified of a road rage incident that began on Route 22A in Addison County and continued into Benson. Police allege that Matthew Haunte, 26, attempted to run other vehicles off the roadway and used his vehicle to deliberately strike another vehicle, almost causing that vehicle to crash into oncoming traffic.
Ultimately, police stopped Haunte while driving in Fair Haven.
Police took Haunte into custody, cited him for first degree aggravated assault with a deadly weapon and grossly negligent driving, and lodged him at the Marble Valley Regional Correctional Facility with bail set at $1,000.
Troopers were assisted by Castleton and Fair Haven police.
Separately, on Aug. 9 at 9:30 a.m. troopers from the New Haven state police barracks were dispatched to a report of an assault at an Orwell home. Police said they determined that Shelly Norton, 59, of Orwell had caused serious bodily harm when he assaulted a family member who resides in the house.
Norton fled the residence when state police arrived. Troopers located Norton a short time later in a field adjacent to the house. After a brief struggle, they took Norton into custody. During the struggle, police said Norton assaulted two law enforcement officers, causing minor injury to both.
Police took Norton to Porter Medical Center for evaluation and later he was released to VSP custody. The trooper was seen at Porter Medical Center and released as well.
 Police cited Norton for first degree aggravated domestic assault, attempting to elude police, resisting arrest and two counts of assault on a law enforcement officer. They and lodged him at the Chittenden Regional Correctional Facility, with bail set at $7,500.
In other recent activity, troopers:
•  On July 27 at around 11:30 a.m. responded to a report of a two-vehicle crash on Route 100 in Warren. A driver at the scene told police that the other driver crossed into his lane and side-swiped his car before fleeing the scene.
The man's 2016 Subaru was considered a total loss.
While police were on scene at the crash, an individual called 911 to report a man who appeared to be highly intoxicated beside Sugarbush Access Road in Warren. Troopers checked it out and identified the man as Riley Winch, 38, of Granville. Police investigated and determined that Winch was involved in the crash with the Subaru.
While being taken into custody Winch resisted arrest, police report. Police eventually cited him for driving under the influence of alcohol, leaving the scene of an accident, disorderly conduct and resisting arrest. They took Winch to Barre City Police Department for detox.
•  On July 31 at about 3:30 p.m. responded to a report of a single-vehicle crash involving an emergency vehicle on Stetson Hollow and Route 100 in Warren. Police determined that a Granville firefighter was driving a Granville fire truck and while attempting to complete a turn, lost the ability to brake, resulting in a collision with a tree. The vehicle sustained moderate front-end damage and was drivable. The cause of the brake failure is unknown at this time. The driver, the sole occupant was wearing a seat belt and did not report any injuries.
•  On Aug. 4 at a minute after 11 p.m. received a report of an intoxicated and aggressive man attempting to assault multiple people at the Red Mill Inn in Ferrisburgh. Through the course of the investigation the male was identified as Jeffrey Albers, 35, of Ferrisburgh. Police found him, took him into custody, cited him for disorderly conduct and transported him to the ACT 1 detox facility.
•  On Aug. 6 at around 11 p.m. monitored traffic on Route 125 in East Middlebury after closing the road in both directions because a large tree had fallen across it. By 12:10 a.m. traffic had opened in one direction as Agency of Transportation workers cleared the tree from the road.
•  On Aug. 6 at a few minutes after 6 p.m. were dispatched to Plank Road in Bristol for the report of a one-car crash. Upon their arrival troopers learned the driver had left the scene. They found the driver, identified as 35-year-old Amanda Lambert, at her Vergennes residence. While speaking to Lambert, Troopers observed indicators of impairment and ultimately cited her for driving under the influence of drugs.
Troopers were assisted by Vergennes police.
More News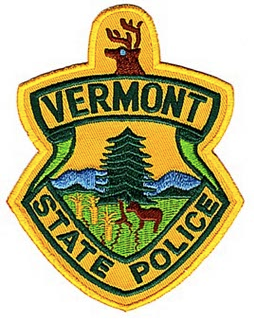 Police have not yet determined whether they will charge a youth in the killing of a Waltha … (read more)
A Vergennes police officer was the first law enforcement official to respond to a home on … (read more)
Vermont State Police operating out of the New Haven barracks dealt with two violent incide … (read more)