Lt. Gov. talks rural schools in Ripton
RIPTON — Lt. Gov. Molly Gray wasn't even in office six years ago when Act 46 — Vermont's school governance consolidation law — took effect.
But she's starting to learn during her first year on the job that Act 46 is becoming increasingly unpopular — particularly in Addison County, where four towns have mounted efforts to withdraw from their respective school districts in an effort to maintain control over their local elementary schools.
Gray got an earful from Act 46 opponents last Wednesday during a visit to Ripton Elementary School, where she invited people to share their views on rural education during an era of declining enrollment in most counties in Vermont. The state Legislature adopted Act 46 to encourage consolidation of school boards, budgets and resources among schools. But with student rosters continuing to decline, union school districts are starting to pitch school closures in order to keep education expenses in check. 
Ripton is on the cusp of securing its independence from the Addison Central School District. Lincoln residents will vote on Aug. 24 whether to break away from the Mount Abraham Unified School District (MAUSD). Meanwhile, Addison voters on July 13 narrowly defeated a proposal to break from the Addison Northwest School District, and Weybridge residents on Jan. 14 defeated a proposal to leave ACSD.
"This region is really feeling it right now," Cornwall resident Chris Kramer told Gray during the meeting, which drew around 25 people. "These withdrawal votes are really tough for communities to go through, whether they're successful, like here in Ripton, or unsuccessful. It's a very, very wrenching process for that community to have to go through."
Molly Witters is one of three members of the newly elected Ripton School Board, which will preside over K-12 public education for the small mountain community. Ripton will continue to be served by the ACSD through the 2021-2022 academic year. Beginning in 2022-2023, Ripton will be responsible for its own local school and will tuition its older students to other school districts. The town will need to contract with a supervisory union for central office services.
Independence has been a long slog, Witters noted, necessitating several votes and a Vermont State Board of Education review. Voters in the seven ACSD towns still must vote on a financial separation agreement (likely in late August) before Ripton's independence is official.
"It's messy, it's inefficient and a waste of a lot of people's time, at least on some level," Witters said of state law governing school district independence drives. "Now we have to draft a fairly simple exit agreement that doesn't seem to be that contentious, and now the towns have to OK that again, in another vote. There are all these little boxes we're having to check."
But she added towns like Ripton are willing to do the work because "we believe, in our heart of hearts, that a community school as beloved as this one should have the right to continue to exist. If the funding models and infrastructure of the state can't support it, maybe let's not question the school; let's question the funding models and infrastructure of the state."
Lincoln resident Jeanne Albert is supporting her town's independence drive from the MAUSD (for more information on this, log on to savecommunityschools.org). If Lincoln votes in favor of independence on Aug. 24, then the four other MAUSD towns must endorse the move during a subsequent vote. And then the state board of education must give its consent.
Albert suggested state officials get the hint from small communities that Vermont's education policies need changing, rather than labeling it a local problem.
"I love this idea that if there are issues with the funding mechanism, the knee-jerk (reaction) shouldn't be, 'It must be something with the school or the town,'" she said. "It could be that the funding mechanism itself isn't set up to value something that should be valued."
Ron Backlund is a Lincoln representative to the MAUSD board. He argued communities can increase the viability of their respective elementary schools by diversifying the services they offer in the face of declining enrollment. With advances in broadband, extra space within schools could be used for such things as child care, senior centers, remote offices and telemedicine hubs, he suggested.
"Imagine a parent living in a town like Lincoln can take their kiddo to school, walk around to the other side of the building, and have broadband that they can't have at (their home location)," he said.
"We have to think differently about what a small school is."
Rather than point to small schools as a financial conundrum, Backlund suggested other culprits — including what he believes are "bloated" central offices that he said could shed some employees.
Gray listened intently to the concerns. She noted she grew up in Newbury, Vt., attending public schools in Orange County.
"Our elementary school (in Newbury) is on the town green," she said. "Without the elementary school, the town wouldn't exist."
As lieutenant governor, Gray's primary tasks are to preside over the Senate and work with lawmakers to make sure rules are followed as bills move through the legislative process.
"I don't actually get involved in legislative fights," she stressed.
But it was clear during the Ripton gathering that she's a fan of preserving small schools. She said she counts small schools among basic services — including childcare, paid medical leave, affordable housing and broadband — that Vermont will need to offer if it's to attract and retain young citizens.
And Gray believes COVID-19 and global warming are already getting young families to think seriously about moving to Vermont.
"I need to be careful about commenting specifically about Act 46, but what I do know is that the pandemic has laid everything bare," she said. "We are now seeing people flock to Vermont the way we've never seen before. Maybe this is a moment where we take a step back and look at 'What does access to education mean?'"
Small communities become less marketable without local schools, according to Gray.
"I don't want to say online learning is the future, at all, but are we going to see people moving to places they hadn't moved to before, and how do we create an attraction to move to Ripton, move to Lincoln, move to Middlebury, where we need these young families — but if we don't have schools, that's going to be very hard," she said.
She suggested those assembled also convey their Act 46 concerns to the Vermont Attorney General's office and leaders of the House and Senate Education committees.
Vermont could be well-positioned financially to fortify its public school system, according to Gray. She noted the state's $2.7 billion share of the American Rescue Plan Act, of which it has thus far allocated $600 million. And Vermont would also benefit from a roughly $1 trillion federal infrastructure bill that, if passed by Congress, could include money for broadband.
"Until we have equity in access to broadband, we don't have equity in access to education or health care, and the list is pretty long when it comes to basic human rights," she said.
John Flowers is at [email protected].
More News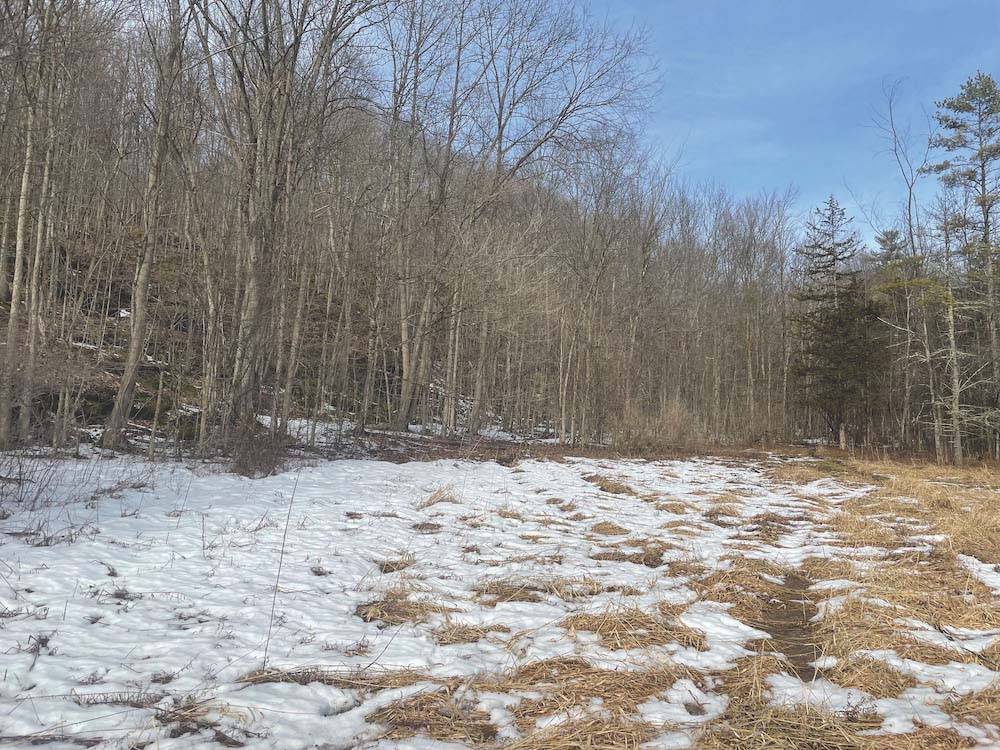 The Vermont Fish and Wildlife Department is putting $566,667 in grant money toward conserv … (read more)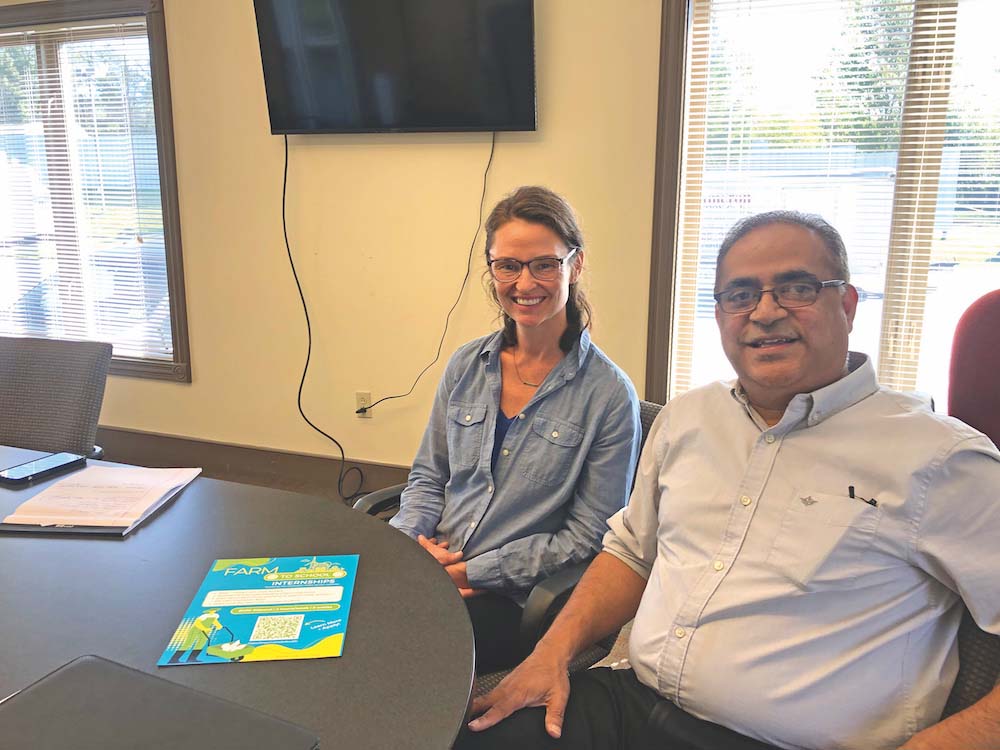 Like most things, the future of agriculture in Vermont lies in the hands of younger genera … (read more)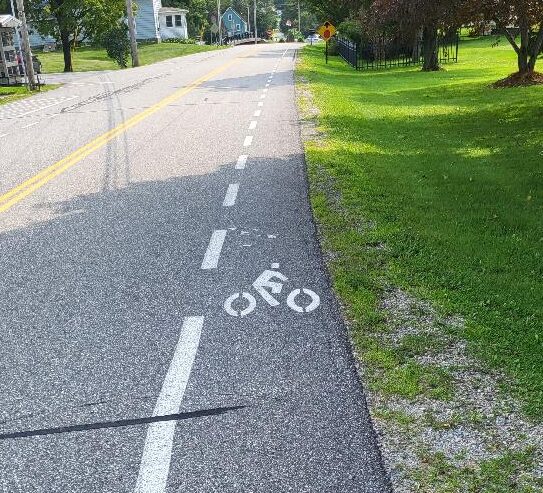 Local planners and a hired consultant this week unfurled Middlebury's first-ever "Bicycle … (read more)