Vergennes Police Log: Three cited in Kinney thefts
VERGENNES — Vergennes police cited three people last week for stealing items from Kinney Drugs, two people from Shelburne in one June case and one Vergennes resident in a case from earlier this month.
Cited for the alleged June 6 theft of a DVD player were William D. Burnett, 20, and Erin Marie Chamberlain, 45, both of Shelburne.
City police cited Mark Spencer, 51, of Vergennes for five counts of retail theft. Police allege Spencer stole the over-the-counter drug Benadryl. Spencer was also taken into custody in a year-old warrant for retail theft and unlawful mischief.
Between July 12 and 18, Vergennes police also conducted nine cruiser and two foot patrols and one VIN inspection, responded to two false 911 calls and one false alarm, and also:
On July 12:
• Began investigating a report that a man had looked into a woman's bedroom window at a Main Street apartment building. Police said they have a description and are looking for the suspect.
• Took a report that a man with a gun tucked into his waistband entered the Armory Lane affordable housing project. Police have stepped up patrols.
• On both July 13 and 14 dealt with barking dog complaints about a Maple Manor residence with an absent owner. Police were able to reach the owner and believe the issue is resolved.
On July 15:
• Took a report that a wallet had been lost on a city green. It was turned in shortly afterward, and police were able to return it.
• Dealt with a minor two-car accident on Main Street.
• Issued court-diversion paperwork to a juvenile found smoking marijuana behind Vergennes Union Elementary School.
• Twice dealt with a female resident of Walker Avenue, once advising her to set up an appointment if she wanted them to stand by while she retrieved belongings from another apartment, and once to provide help to the Vergennes Area Rescue Squad after they had been called to provide aid to her because she was intoxicated and became belligerent.
On July 16
• Helped Vermont State Police make an arrest of and process a New York resident who had violated conditions of an abuse-prevention order at a Waltham residence.
• Helped persuade a possibly suicidal Main Street resident to go to UVM Medical Center with VARS.
• Contacted a woman who had left two dogs in a car parked on Main Street with not enough air.
• Calmed a verbal family fight at a Main Street residence and called VARS to take one drunken party to Porter Hospital.
On July 17:
• Cited Justin Sprague, 25, of Moriah Center, N.Y., for driving under the influence of alcohol after stopping his vehicle for traveling the wrong way on the one-way portion of South Maple Street. Police said Sprague, whom they had helped VSP process in the Waltham case the day before, had a blood-alcohol content that tested at 0.090.
• Served a no-trespass order to a Hillside Drive resident on behalf of a Milton resident.
On July 18:
• Tried unsuccessfully to reach an Armory Lane resident on behalf of VSP about a car left on the side of a road.
• Contacted the Waltham road foreman about a report of a tree down on Maple Street in that town.
• Calmed a verbal dispute between a mother and daughter at a West Main Street home and contacted the family's counselors.
More News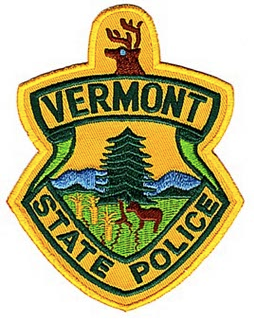 Police have not yet determined whether they will charge a youth in the killing of a Waltha … (read more)
A Vergennes police officer was the first law enforcement official to respond to a home on … (read more)
Vermont State Police operating out of the New Haven barracks dealt with two violent incide … (read more)