Ilsley Library nixes fines, boosts WiFi
Pretty much everyone gets library fines, at some point… but not everyone can pay them. That was the primary motivation for removing fines.
— Ilsley Director Dana Hart
MIDDLEBURY — Middlebury's Ilsley Public Library is beginning a new, post-COVID chapter this month that Ilsley Director Dana Hart believes will boost access to the library's growing collection of materials.
Changes include the abolition of late fees (and amnesty for those who have already accrued them), revised hours, new staff, a more user-friendly website and a more powerful WiFi system that can be tapped beyond the library's Main Street footprint.
The Ilsley is the last Addison County library to go fine free, according to Hart.
The decision to go fine free is the game-changer, she believes. Hart said low-income residents and children are among those most likely to get frozen out of their accounts due to fines.
"The primary benefit is no one will get turned away from the library because they don't have the financial means to pay their fines," Hart said. "Right now, there are plenty of people in Middlebury who don't use the library, either because they've incurred fines they can't pay off, or because they're too scared of incurring fines they know they wouldn't be able to pay off. So the biggest benefit is we will be reversing this trend of locking people out from access and bringing people back into the library."
Prior to July 1, Ilsley patrons were assessed per-day fines if they didn't return borrowed materials by their due date. The fine, for adults, was 10 cents for each day a book was overdue and $1 per day for videos. For children, the fine was 5 cents per day for books and $1 per day for videos.
Once fines and/or fees accrued to $5 or more, the patron's borrowing privileges were blocked until the patron had paid down debt below the $5 mark.
While fines are now off the table, Hart stressed there will still be incentive for people to return borrowed items to the Ilsley.
Those who keep materials out for longer than two weeks past their due date will see their account locked. The lock is lifted once the materials are returned. And the Ilsley will still charge for lost or stolen materials.
Hart and Ilsley Library board members believe that abolishing fines places all patrons on a level playing field.
"Pretty much everyone gets library fines, at some point… but not everyone can pay them," Hart said. "That was the primary motivation for removing fines."
She estimated the library was bringing in an average of around $9,000 in fine revenues during a non-COVID year — a yield that was shrinking annually. Fine proceeds each year go into the town's general revenue fund.
Hart said the Ilsley will be able to offset around $2,000 of the lost fine revenue through a new, cheaper photocopier contract. The remaining $7,000 loss will need to be reconciled within the town's revenue fund.
Along with removing a financial impediment for some patrons, the fine-free system is expected to improve the relationship between library staff and those they serve.
"For most people, their negative association with the library is being told they can't check out a book because they owe fines," Hart said. "It can embarrass some people to be told that, with a line behind them.
"Having to collect fines and potentially even deny people access is the opposite of what the Ilsley librarians are about," she added. "It really gets in the way of providing great customer service."
And speaking of Ilsley librarians, Hart lavished praise on her colleagues for shepherding the Ilsley through various hybrid service models during the pandemic, and then back again to full service again as of July 6.
 "The library staff have been absolute superstars through this whole year," she said.
She also gave kudos to library patrons for being understandable and adaptable in the face of diminished services during COVID-19.
"They've been wonderful."
EMERGING FROM COVID
During the pandemic-heavy winter and spring months, Ilsley's functions — and those of the majority of other area libraries — were largely relegated to curbside service. Ilsley reopened in May with limited hours for browsing sessions of up to 20 minutes.
"It was the first time in a year that (patrons) were able to access our full collection," said Tricia Allen, Ilsley youth services librarian. "It was definitely a day for rejoicing."
In June, Ilsley expanded its hours to 10 a.m.-5 p.m., Monday through Saturday. The library dropped its mask mandate in mid-June when the state and town did likewise. Masks are still required in the Ilsley's youth section, as children haven't had access to vaccinations.
Ilsley officials are thrilled with the incremental progress.
"For each month, we've been adding a chunk to our services," Allen said.
Patrons' patience is being rewarded with new features, some of which should enhance their library experience. Among them:
•  A new, more user-friendly website that is easier to navigate and is more mobile-accessible than the previous one, according to Reference Librarian Chris Kirby. It includes a new public catalogue that integrates the library's digital and physical materials into a single repository and search engine.
"Instead of having to look for our offerings in four different places, you can get all the information in one," noted Allen.
•  As of July 6, new library hours: 8 a.m. to 6 p.m., Monday through Thursday; 8 a.m. to 4 p.m. Friday; and 9 a.m. to 4 p.m. Saturday.
"It's based on feedback we've received during the past year or two, asking for earlier hours," Hart said. "Some people have been wanting to access the library before their work hours. We want to see how that goes."
•  An upgraded WiFi system that will cover the adjacent parking lot and library garden. WiFi services are also getting a boost at Sarah Partridge Library in East Middlebury.
•  New staff: Brie Patterson, the incoming technical services librarian, and Haley Coble, the new circulation librarian. Also, Laura Federoff has started as director of the Sarah Partridge Library.
Allen said some of the library lessons and services embraced during COVID will be hard to abandon — and a few of the more popular ones will remain. Perhaps the biggest example of this was the ability of patrons to request that a book or other Ilsley item be held for them, then checked out to them at their convenience. Officials reasoned that this service would continue to be useful for folks who are infirm, still apprehensive about social interaction, or are simply intimidated by the search process in the library.
"We've had a lot of great feedback for the programming we put together (during COVID)," Allen said. "But we can't keep up all our remote programming and add back all our in-person programming at the same time."
Reporter John Flowers is at [email protected].
More News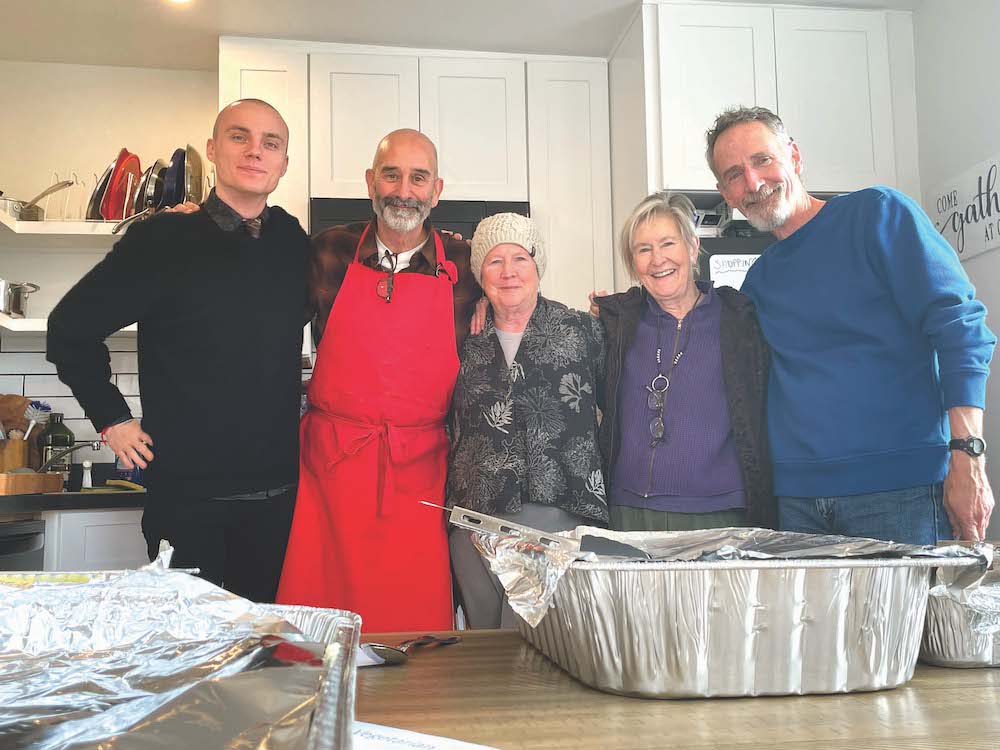 This past Thanksgiving, Nov. 23, saw almost 60 people converge upon the 1,400-square-foot … (read more)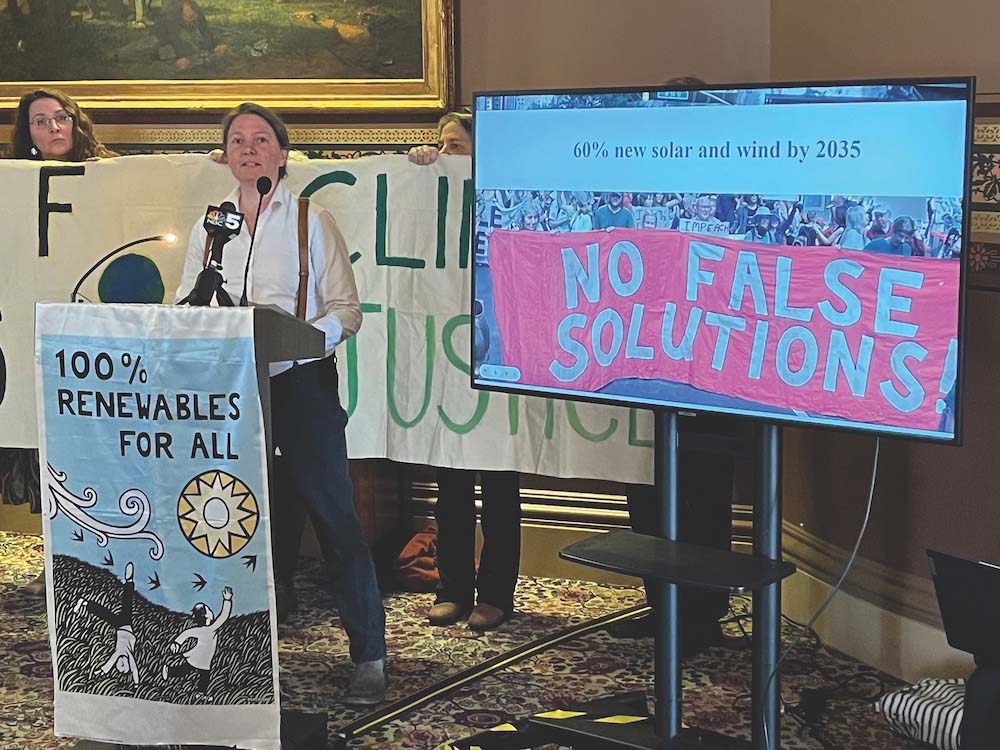 Two state lawmakers are urging Addison County folks not to ease up on efforts to battle cl … (read more)
Hunters during the 16-day deer rifle season that concluded on Sunday brought what was, acc … (read more)