Meet the Ripton School Board's members-to-be
RIPTON — Residents of the newly minted, independent school district of Ripton will go to the polls on June 30 to form a new local school board. As previously reported, three candidates will appear on the ballot for three spots on the Ripton School Board.
Since there is no competition for the seats, we are taking this opportunity to introduce the candidates — Molly Witters, Joanna Doria and Steve Cash — to the electorate by way of personal statements from each.
In-person voting by Australian ballot will be offered from 10 a.m. to 7 p.m. on June 30, at the Ripton Community House. If a voter has already submitted a request form for an early absentee voter ballots throughout 2021, the voter will be mailed a ballot. If voters aren't sure they did that, or would like to vote early or absentee, they may contact town office staff or find instructions at mvp.vermont.gov.
The town of Ripton will mail ballots upon request or provide them at the town office. Ballots may be returned by mail or through the drop box slot in the town office door through June 29 or brought to the polls June 30.
JOANNA DORIA
This is my first time running for any local office seat and I am excited and honored to be side-by-side with two such high caliber community members. I moved to Ripton in 2012 and instantly felt a connection to the land, the people who live here and our shared experiences. I am grateful to be able to share this quality of life with my two young daughters and husband and proud to be offered the opportunity to give back in some way.
Considering school board elections in June feels a bit odd, but it proves to be a reminder of the year-round work ahead.
As far as educational priorities, I believe in quality academic programming with an eye toward inclusion, cooperation, and student leadership opportunities. Responsibility and identity are two traits I also believe should be fostered along with a love and awe of learning. As a brand-new school board, we have a predetermined list of tasks to be accomplished that includes healthy collaboration with a future supervisory union, school leadership designations, school structure questions, and multiple contracts to be negotiated.
But that list comes after negotiations on an exit agreement and a third presentation to the State Board of Education for approval.
With all of the responsibilities ahead, I hope to keep the students and families at the center and be creative to stay fiscally aware for the Ripton community.
— Joanna Doria
• • • • •
STEVE CASH
My name is Steve Cash, I live in Ripton with my wife and 4-year-old son. I'm excited about the opportunity to serve on the Ripton School Board, and to help ensure the school remains a successful, vibrant, and fiscally sound way to deliver education to the children of this small piece of the Green Mountains.
Certainly there is a lot of work to do ahead. The board's first task will be to negotiate a fair exit agreement from the ACSD that can be supported by the voters of the district. During my two-year term, my primary focus will be on helping the Ripton School successfully navigate the transition to a new system of school governance. Throughout Ripton's journey over the past two years I have worked with many people in town and around the county. I look forward to continuing to grow and develop those relationships as we strive to exit the district in a respectful and fair way, and take the next steps on our school's journey.
I feel my dedication to rural places, my willingness to collaborate, and my integrity will all help navigate the path ahead for the Ripton School. I believe the Ripton School is one of those places that can offer a space that is both freeing and supportive to young minds, and I look forward to being a part of its future.
— Steve Cash
• • • • •
MOLLY WITTERS
My name is Molly Witters. I am a parent of a second-grader, a large animal veterinarian and a deep-lover of community.
As a member of Ripton's newly independent school board, I hope to call on my natural tendency towards connecting individuals to mobilize expertise and build bridges. I hope to use my training as a scientist to lean on research that shows us how we can best serve our children and, in doing so, enrich our community.
I recognize that there is a tremendous amount of work to do and I am excited to be doing this work for our town and our children. I hope to help build a sustainable model for small schools in Vermont. I want to be part of a new iteration of Ripton Elementary School that continues to be kid- and community-centric and leans heavily on place-based education. We are so lucky to have a well-built school in such a wonderful location, and I believe that we can fill it with big ideas and continue to graduate engaged citizens of our Vermont community.
Our first task will be to negotiate an equitable financial exit agreement from the ACSD, which will need to be accomplished by this September and, once again, supported by the voters of Addison County.
— Molly Witters
More News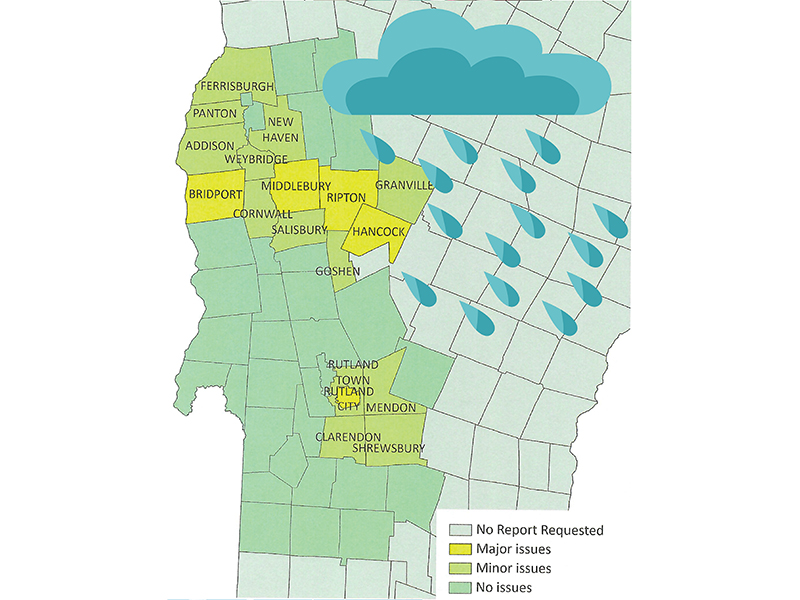 Local towns may get federal money to pay for more than a million dollars in cleanup and re … (read more)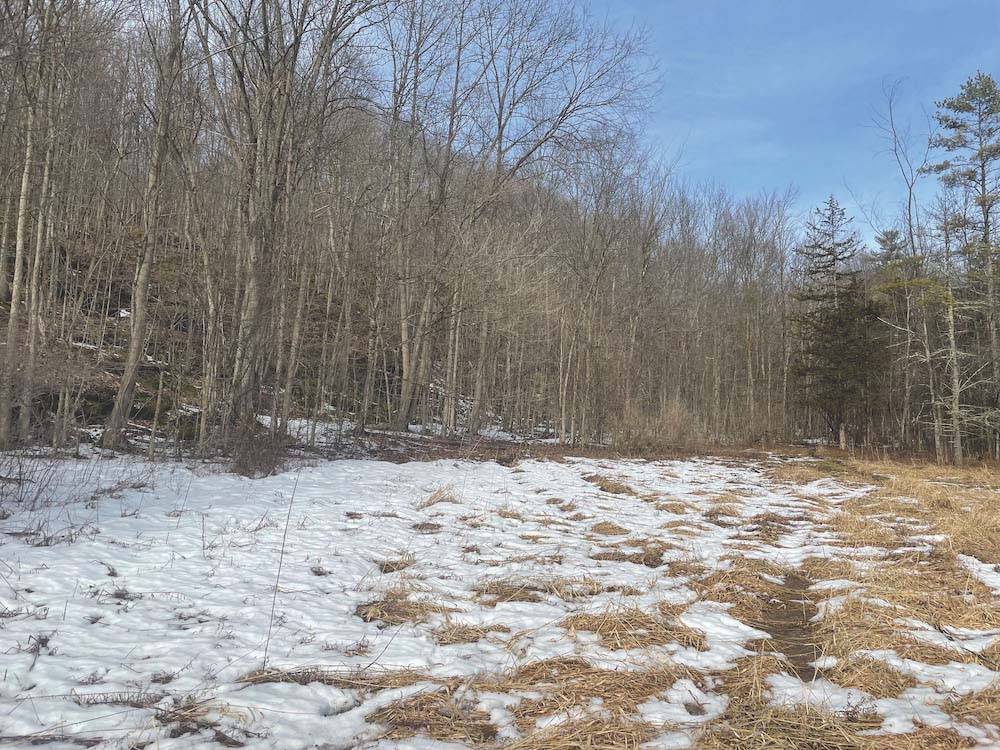 The Vermont Fish and Wildlife Department is putting $566,667 in grant money toward conserv … (read more)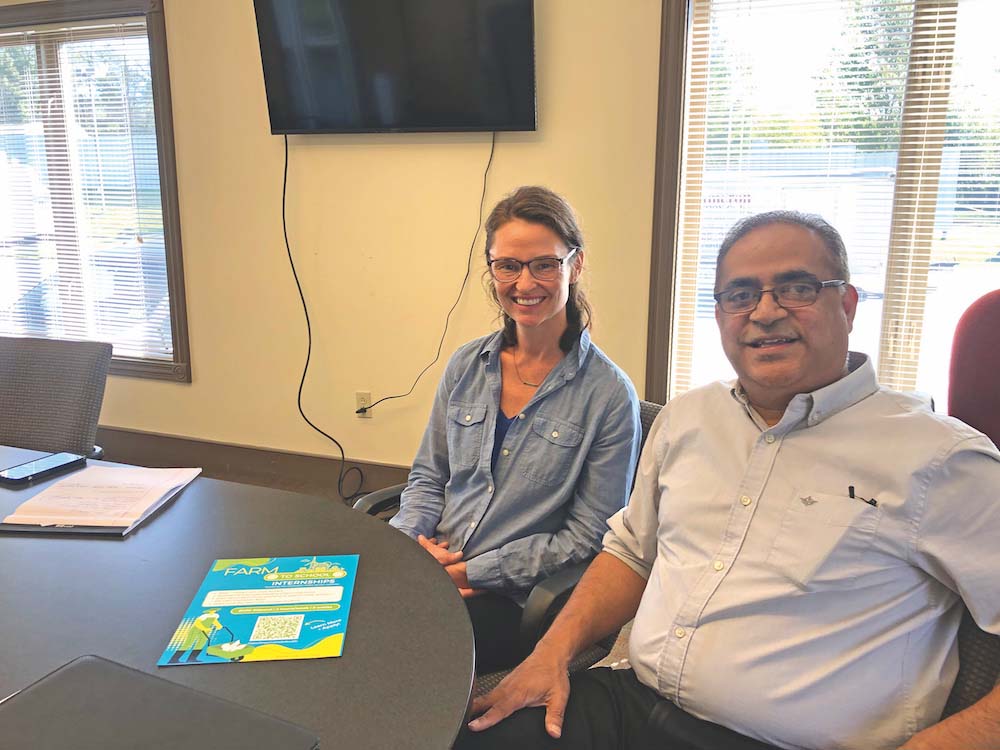 Like most things, the future of agriculture in Vermont lies in the hands of younger genera … (read more)