Karl Lindholm: Road trip! To WooSox-Land!
OK, baseball fans, if you could build a ballpark, the perfect ballpark, and you had the money and the clout to make it happen, what would it look like? How would it reflect contemporary architectural amenities and still maintain an appreciation for baseball's unique character and history?
Who would you select to plan the park and negotiate all the political and economic thickets that would inevitably arise and ensure that the fan experience was central, the community fully engaged?
Well, there's only one person, really, who has the experience and wherewithal to make that happen, whose track record is expansive and impeccable — who has done it elsewhere, to universal approbation.
Larry Lucchino.
Lucchino was president of the Baltimore Orioles (1988-93) when Camden Yards was built; president/CEO of the San Diego Padres (1995-2001) when Petko Park was built; president/CEO of the Red Sox (2001-2015) when the ancient and creaky shrine of Fenway Park was brilliantly renovated, and when a striking new spring training park was built in Fort Myers, Fla.
And, oh yes, the Red Sox won three World Championships during his watch (2004, 2007, 2013). For his efforts, he was inducted into the Red Sox Hall of Fame in 2016.
Now Lucchino has done it again — in Worcester, Mass., the second largest city in New England, now the home of the Worcester Red Sox, the Boston Red Sox' top minor league team. Lucchino is the principal owner and chairman of the WooSox.
Polar Park in Worcester's Canal District is finished (mostly finished) after four years of planning and construction, part of which happened during a pandemic that at one point closed down construction altogether for seven weeks.
It's a beautiful ballpark.
The capacity of Polar Park (Polar Beverages is a Worcester company, founded in 1882) is 9,500, so there is little of the rock concert hassle of major league games, yet it is still infused with the festive energy of a public spectacle on a certain scale.
As you might imagine, Lucchino is not a solitary genius: he heads a brilliant team, two members of which must be acknowledged. Dr. Charles Steinberg, a dentist by training but a baseball impresario by nature, is team president. He has been with Lucchino in most of his stops: "He's the best in the business on matters like ballpark presentation and community relations," Lucchino says.
Janet Marie Smith is Worcester's "Ballpark Design Advisor." Trained in architecture and urban planning, she has designed a number of baseball's most appealing and innovative sites, beginning in 1992 with Orioles Park in Camden Yards.
She was central to the renovation of venerable Fenway (she put the seats on top of the Green Monster). She says she designs spaces for fans who "no longer sit in one place for the whole game and kept score in a program with a number 2 pencil."
Minor league baseball, as we learned through 35 years here in Vermont watching the Reds, the Expos, and most recently the Lake Monsters, is a delight: as I am inclined to say, "The parking's free, the quality of play is good, and the beer's cold."
At Polar Park, the parking's not free, but it's reasonable ($5-$15) and nearby; the skills of the players are highly advanced (team rosters are full of players who have seen time in the majors, or will), and the beer is definitely cold — and that was a good thing when three friends and I traveled to Worcester on a wicked hot day last Sunday to watch the WooSox take on the Rochester Red Wings.
Bill, who organized our trip, is a lifelong college friend (and basketball teammate) of Larry Lucchino. So we were Larry's guests at the game. He gave us a fascinating one-hour tour of the park before the game, describing its various features and the thinking behind them — and then we watched the action from his air-conditioned suite overlooking the field. Wonderful to have friends with friends in high places.
I was especially pleased to see the depth and extent that the iconography and art on display in the park reflected an appreciation of baseball's history, both in local terms (Pawtucket, Worcester, and Boston) but also more broadly: The Negro Leagues were represented with a wall of framed photographs of great players and teams.
The WooSox (that nickname might take a little getting used to) were playing on Sunday as "'Los Wepas de Worcester' as part of Minor League Baseball's Copa de la Diversion, the season-long series (embracing) the culture and color of the Hispanic and Latino communities. . . . ¡Wepa! is a Spanish expression of "excited happiness."
The celebratory nature of the game was given special poignancy as on the field just before the start was the Dominican American family of Worcester police officer Manny Familia, 38, who lost his life last week trying to save a drowning 14-year-old boy.
Officer Familia's 13-year-old son Jovan threw out the first pitch (a strike), followed by a moment of silence and beautiful renditions of the Dominican national anthem and the Star Spangled Banner by a 16-year-old Dominican young woman of Worcester.
The game itself was a lively affair though the home team lost, 12-5. Michael Chavis, Jonathan Arauz, and Franchy Cordero, who all recently played for the big club were in the line-up. Franchy, who struggled in Boston, is tearing it up in Worcester, batting nearly .400 (with an OPS over 1.000). He had two doubles in this game and hit a monstrous home run over everything last Thursday.
I was glad to get a look at Jeter Downs, the heir-apparent at second base for the BoSox. Can it be that Dustin Pedroia's successor at second could be named Jeter? The Red Sox's other great prospect, Jarren Duran, is off playing for the USA team qualifying for this summer's Olympics.
It's hard to get to Worcester from here, not a straight shot: took us about three and half hours. Do it, go for a couple of games, stay over — you'll have a good time at Polar Park.
Karl Lindholm is Emeritus Dean of Advising/Assistant Professor American Studies at Middlebury College. He can be contacted at [email protected].
More News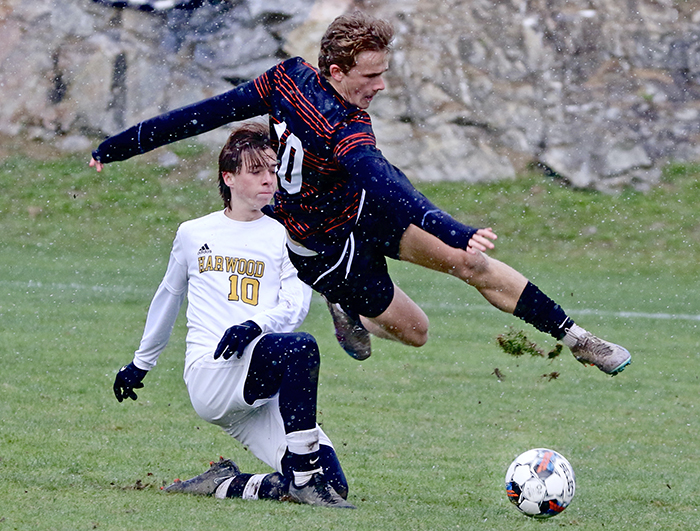 Seven local high school boys' soccer players were named to the Division II or III All-Stat … (read more)
Five area high school girls' soccer players were named either Division I or D-II All-State … (read more)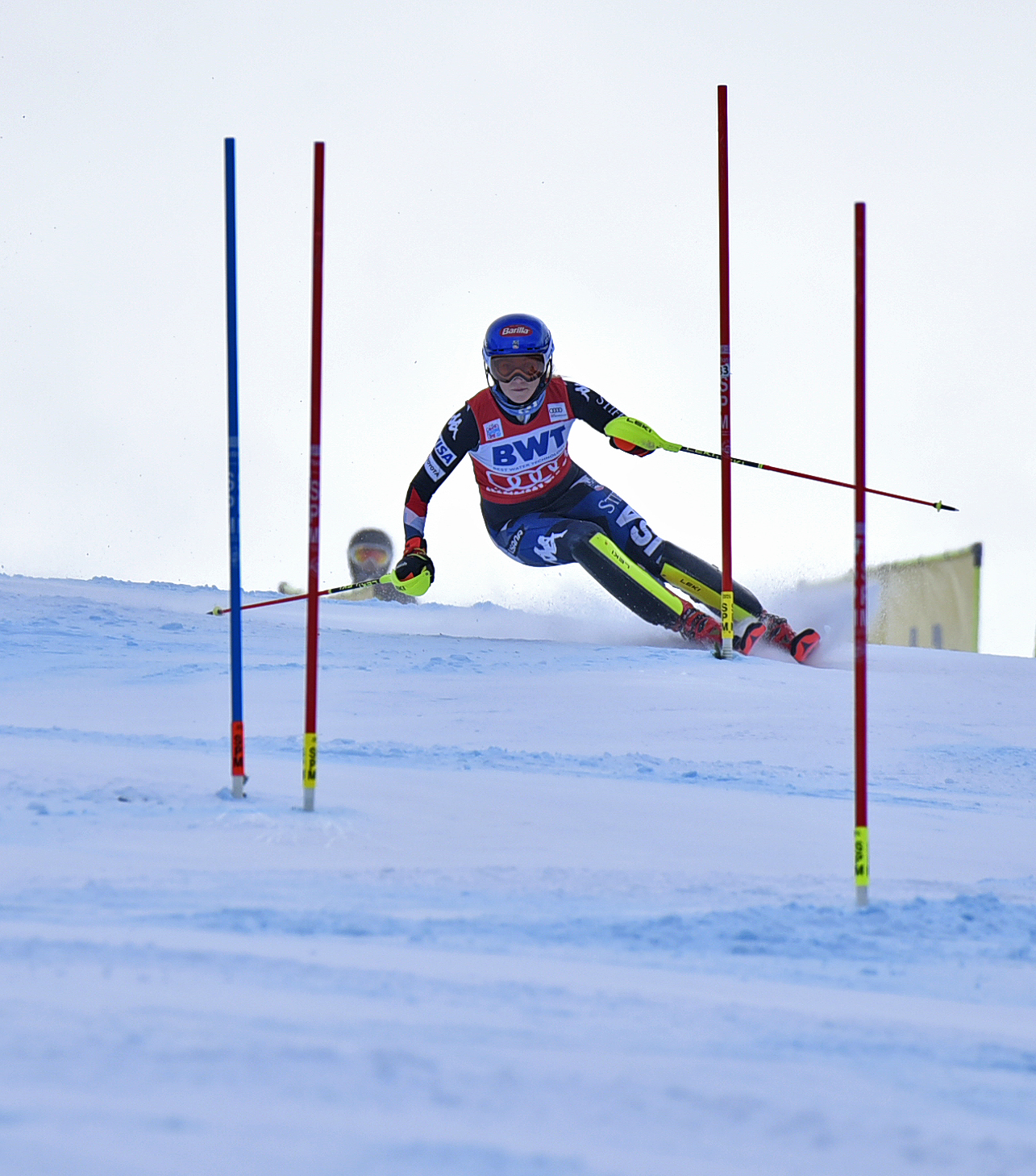 "To be perfectly frank, I'm not sure I'm in a position to win either of these races," Mika … (read more)