Softball: Eagles, Tigers surge to victories
ADDISON COUNTY — In recent high school softball action, both Mount Abraham and Middlebury were on rolls, while Vergennes won two out of three and Otter Valley won once in four outings.
The Eagles also hosted the Tigers on Tuesday; see story on Page 1B.
EAGLES
On May 19, Mount Abe cruised by visiting OV, 12-2, as Cami Willsey tossed a four-hitter and fanned 17. Willsey also contributed two hits and an RBI to the offense. Lucy Parker doubled twice, singled twice, scored twice and drove two runs home for the Eagles, who scored eight runs in the sixth to break the game open.
Also for Mount Abe, Madelyn Hayden picked up a pair of hits, Karissa Livingston doubled and scored twice, Eve McCormick drove in three runs, and Isabella Powell drove in two runs.
Mackenzie McKay struck out four while taking the loss for OV, and Jadynn Pope singled twice and drove in a run.
On Thursday, the Eagles edged host Fairfax, 3-2, as McCormick picked up the complete-game win, striking out nine. Livingston doubled, singled, and scored twice, including the tie-breaking sixth-inning run on a Bullet miscue, and Payton Vincent singled and drove home the other two Eagle runs.
On Saturday, the Eagles topped host Spaulding, 11-3, for their seventh straight victory. At 12-2, they remain just behind first place Lyndon in Division II.
Vincent struck out seven and picked up the pitching win, and also singled, doubled and drove in two runs. Hayden, Natalie Chase, Willsey and Powell added two hits apiece; Gabrielle LaFreniere tripled; and Parker singled and drove in three.  
TIGERS
MUHS softball also kept winning and looks to have clinched a D-II home game at 8-5 heading into this week. This past Thursday, the Tigers picked up a big road victory at Enosburg, 7-2, rallying for six runs in the sixth to deal the Hornets just their second loss. Olivia Audet struck out 10 while going the distance for the win and contributed two hits and an RBI.
Riley Farrell and Taylor Betourney each poked a pair of hits, and Patience Hanley and Grace Paquette each stroked two-run singles to spark the big sixth inning.
The Tigers followed that up with another road win on Saturday, 6-1, at Fairfax. They improved to 8-5. Audet tossed a three-hitter and struck out 15. Sienna Rubright and Farrell led the attack with two hits each, and Betourney doubled and brought home two runs.
COMMODORES
On May 20, host Milton blanked VUHS, 7-0, as Yellowjacket Emma Philbrook tossed a six-hitter, striking out nine. Felicia Poirier knocked out two of the VUHS hits, while Sierra Bertrand took the loss. 
On Saturday, the 5-8 Commodores hung on to edge visiting Rice, 9-8. Poirier went the first four innings to earn the win, allowing three earned runs, while Bertrand picked up the save with three innings of two-hit relief.
Poirier's three-hit game included a three-run triple, and Bertrand doubled, singled and drove in two. Jordan Kimball picked up two hits and an RBI, and Audrey Tembreull and Jasmine Little each doubled and drove home a run as VUHS improved to 5-8.
On Tuesday, D-II contender Fairfax (10-4) defeated the Commodores, 16-4, in six innings. Fairfax hurler Taylor Mitchell allowed eight hits, but struck out nine and walked none, while Bertrand took the loss. Tembreull slugged a three-run homer for VUHS (5-9), and Ema Gernander and Kimball poked two hits apiece.
OTTERS
On Thursday, visiting Springfield topped the OV softball team, 7-4. McKay took the pitching loss for OV, and Riley Keith threw in relief.
On Saturday, host D-I Brattleboro defeated the Otters, 17-5. The Otters bounced back to defeat host Burr & Burton on Monday, 29-11, to improve to 4-10 with a Saturday home game vs. Hartford remaining on their schedule. Details on those games were unavailable at press time.
More News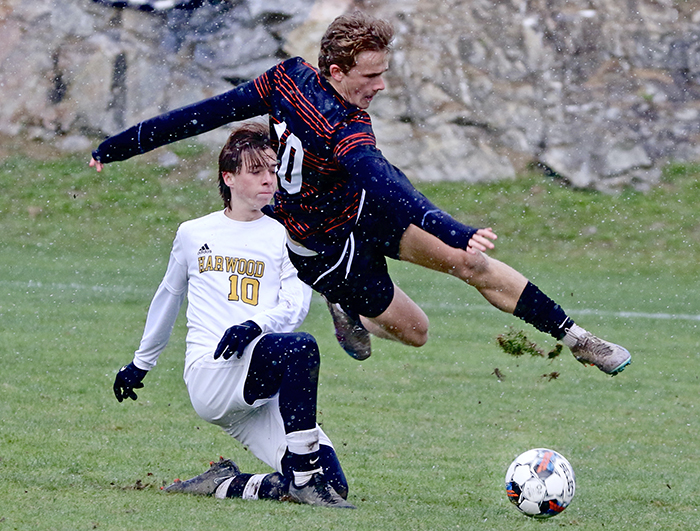 Seven local high school boys' soccer players were named to the Division II or III All-Stat … (read more)
Five area high school girls' soccer players were named either Division I or D-II All-State … (read more)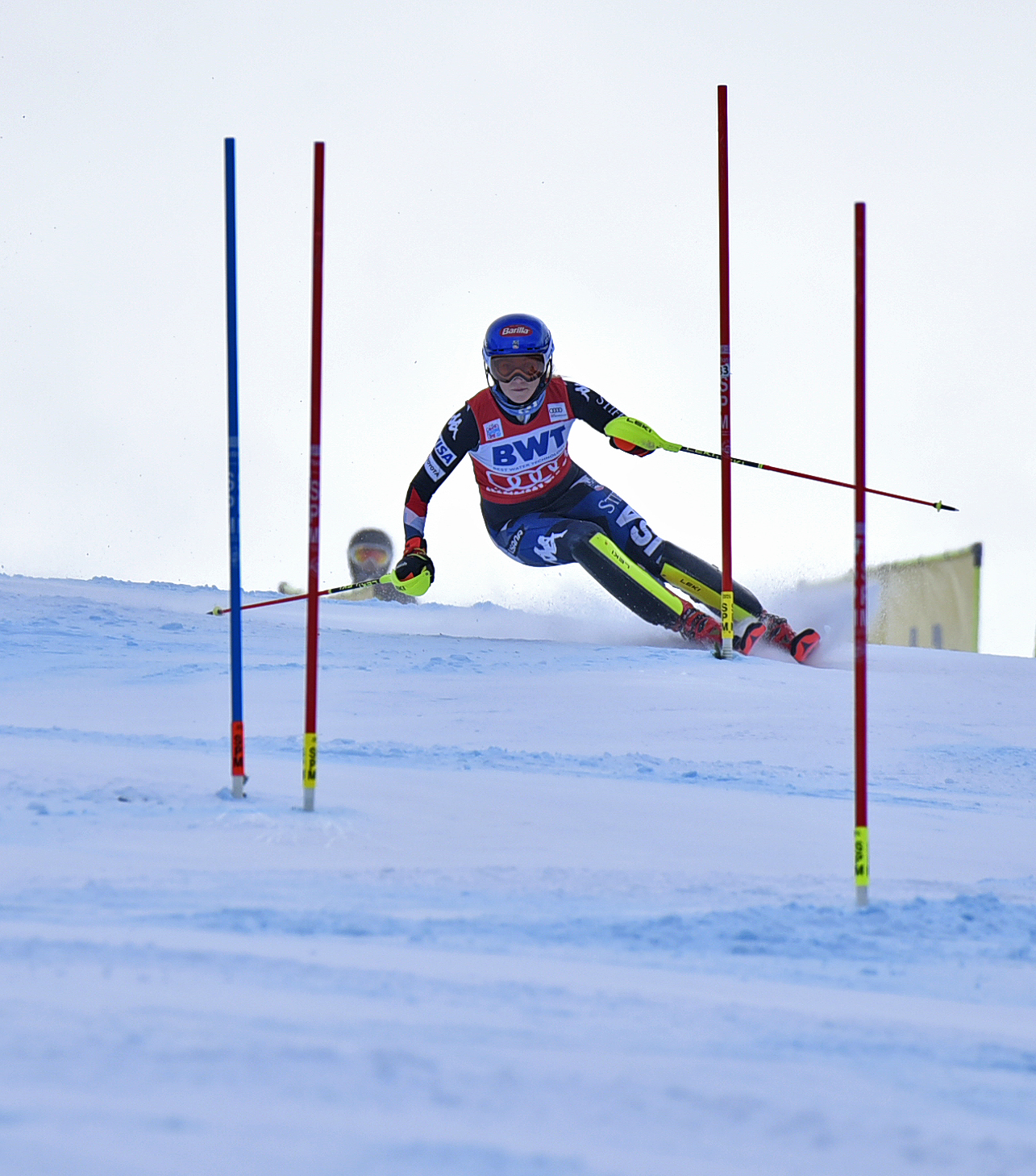 "To be perfectly frank, I'm not sure I'm in a position to win either of these races," Mika … (read more)