Labor analyst explains the Vt. labor shortage
There are hundreds and hundreds of (construction) jobs that need to be filled for funded, shovel-ready projects, and they don't know where they're going to get their staffing from.
— Mat Barewicz
VERMONT — Over the past year, as nearly 30,000 people have left the Vermont workforce, Mat Barewicz has found the want ads fascinating.
"Large, franchise-type chain restaurants are offering incredible starting pay, plus tuition reimbursement, plus sign-on bonuses of $3,000 or $4,000," said Barewicz, who is the Economic & Labor Market Information Chief for the Vermont Department of Labor (DOL).
Even as they advertise $17 or $18 per hour jobs, the leisure, hospitality and food service industries are struggling to find employees, he said.
Vermont's construction industry is struggling, too.
"I was recently at a meeting of Associated General Contractors and they were talking about how they were trying to hire for the summer construction season," Barewicz explained. "There are hundreds and hundreds of jobs that need to be filled for funded, shovel-ready projects, and they don't know where they're going to get their staffing from."
It's not just restaurants and builders that are struggling.
"Across all industries I'm hearing employers are having tremendous difficulty hiring."
Between March 2020 and March 2021, Vermont's civilian labor force decreased by 29,391 workers, or 8.6%, from 342,487 to 313,096, according to the DOL.
In other words, Vermont's labor market went from "tight" to "extremely tight," Barewicz said.
LOCAL NUMBERS
Addison County fared a bit better, statistically speaking. Over the same period our workforce decreased by just 4.4%, from 22,222 to 19,134. But the loss of 888 workers has definitely been felt by local employers.
In a typical pre-pandemic week a few thousand Vermonters might qualify for unemployment benefits, but at the height of the COVID crisis, the federal government expanded the eligibility of those benefits and the numbers claiming them skyrocketed.
In normal times there are three criteria for eligibility for unemployment benefits:
•  You can't be working.
•  You have to have looked for work recently.
•  You have to be willing and able to accept work if offered.
To keep people from roaming about, looking for work — and spreading the coronavirus in the process — the government temporarily suspended the second and third requirements.
Consequently, over the past year Vermont has administered unemployment benefits to as many as 30,000 to 35,000 people per week, Barewicz said.
"The average Vermont weekly benefit, depending on the week, was between $350 and $380 on average, with a maximum of $531," Barewicz said. "Right now there is also federal pandemic unemployment compensation of $300 a week (it was $600 last summer)."
The federal money has been significant.
"Normally Vermont's wage replacement (from benefits) is around 57%, but if you're in that middle range of $350 to $380, that extra $300 from the federal government gets you back up to 100% (of your former wages). So when restaurants are advertising for $18/hour jobs, you're talking about wages that would exceed the (unemployment) benefit … but not by much."
Not enough, perhaps, for the perceived dangers a front-line service worker would face.
"During COVID, people are asking themselves, 'Is this employer offering personal protective equipment? Are they taking considerations of safe distancing seriously? What are their workplace safety policies?" Barewicz said.
Parents face additional challenges: "Is my child care operating 100% — or at all? What is my child's public school schedule?"
These and other questions have changed the framework of how a potential job seeker would answer that final benefit-eligibility question.
The second question will soon be taken care of by the state.
SEARCHING FOR WORK
On Tuesday the Vermont Department of Labor announced it would reinstitute the "work search requirement" on May 9, which will in short order disqualify thousands of Vermonters from unemployment benefits.
"Employers have been struggling to find workers and we know there are thousands of jobs available cross the state, offering very competitive wages," said Labor Commissioner Michael Harrington. "With over 20,000 individuals collecting regular unemployment, we are hopeful that reinstating the work search will encourage claimants to take advantage of the job opportunities available in Vermont."
In any case, Rep. Matt Birong has been studying Vermont's labor market, and he doesn't think a statistically significant number of single people are simply choosing not to work because they can collect unemployment benefits, which even with the federal add-ons are not comparable to available wages.
"Do I think there is anyone doing it because of the robust benefit structure? I'm sure there are. But that's the outlier, in my opinion, from what I've run into," Birong said.
What those benefits are doing, he said, are enabling some parents to stay home with their children.
"Is it making it easier to balance the decision with child care, job opportunities and other variables? I think it makes the decision easier," Birong said.
As far as lifting the moratorium on requiring those collecting Unemployment Insurance to seek new jobs, Birong isn't sure how much doing so would help fix the shortage.
"There's no data to say that would be a notable solution to the problem," he said. "But I can understand why some people think that way."
SKILLS NEEDED
Barewicz, who spoke with the Independent late last week before the DOL made its announcement, offered an upbeat assessment of the longer-term job situation in Vermont.
"I think too often when it comes to job seeking or career awareness, we get focused on the unknowns, the uncertainty of the future," he said. "What skills are going to be in need? There's going to be new technologies and jobs we've never even heard of in the future — how do we prepare our kids for that?"
The DOL has done research into this and is very confident about its answer, Barewicz said.
"The skills of yesterday are the skills of today and they're going to be the skills of tomorrow."
Employers are looking for someone who can:
•  Show up on time.
•  Work well with others.
•  Follow instructions.
"Employers will train for the rest."
And now is an excellent time for "first-movers" to get back into the workforce, Barewicz said.
"There is going to be a tremendous advantage for people who can get out and get employed. They're going to have the pick of the litter when it comes to jobs. There are tremendous opportunities for those in the state of Vermont who have the ability to take advantage of them right now, across all industries."
Employers are willing to work with individuals, he said. They understand how to be more flexible and more accommodating than they ever have.
There's also money out there for training.
"Vermont Technical College, CCV, local career centers — they are providing tremendous opportunities to learn and grow, whether it's short-term course work that allows you to earn a certificate or a credential that's going to prepare you for the opportunities that are available to you."
For more information about the future of work in Vermont, see "Vermont's High Pay, High Demand Jobs (2021-22) at www.vtlmi.info/pathways.pdf. For information about training programs, visit www.vtlmi.info/bestbets.pdf.
Editor's note: Andy Kirkaldy contributed to this story.
More News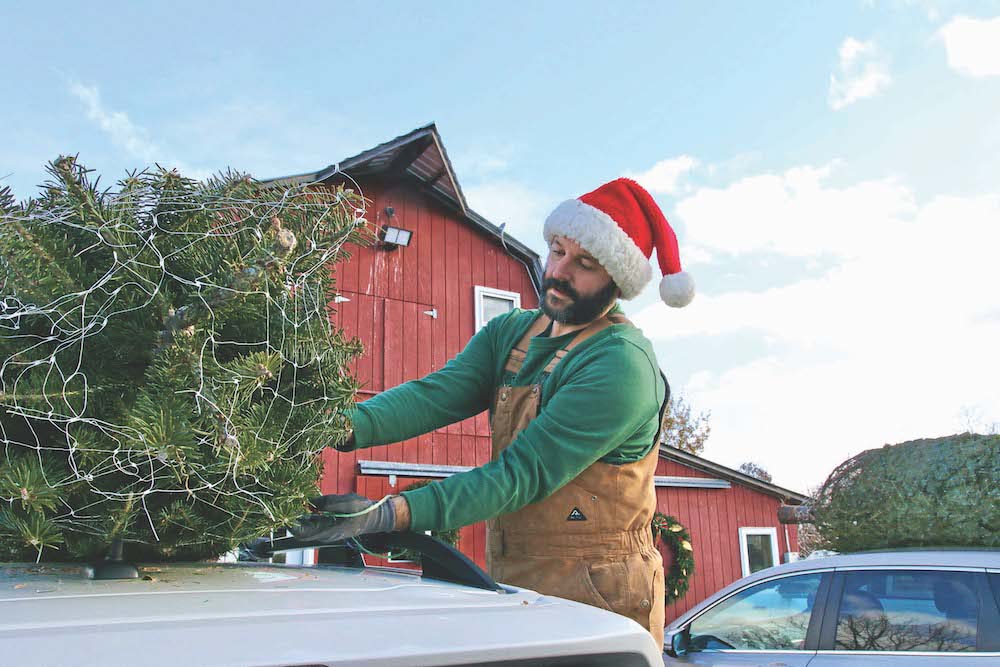 With the holiday season underway, county Christmas tree farms have begun welcoming visitor … (read more)
As the Middlebury Snowbowl prepares for opening day this Saturday, Dec. 9, loyal skiers an … (read more)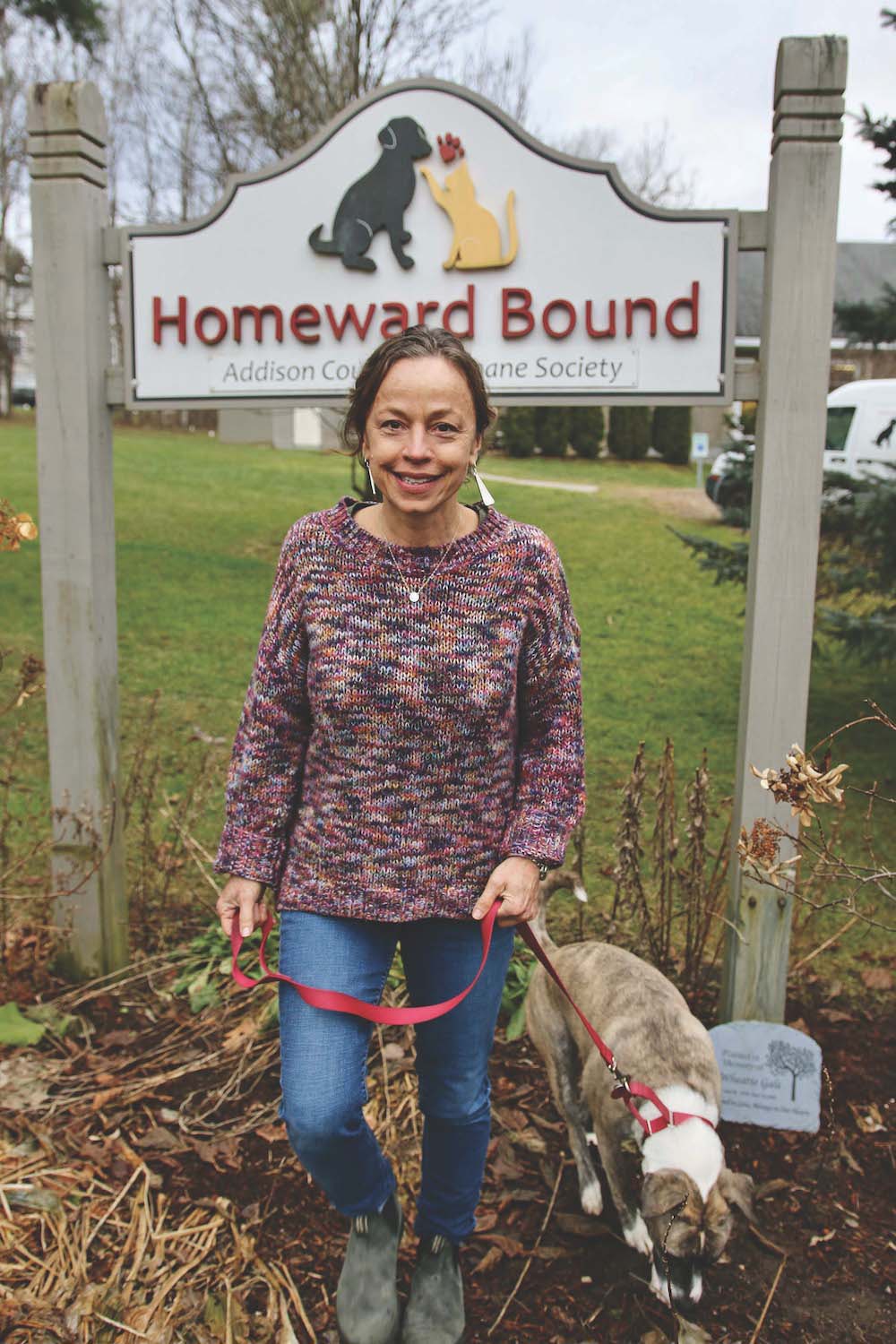 Homeward Bound Executive Director Jessica Danyow has truly been a dog's best friend during … (read more)