Vergennes Police Log for Mar. 11
VERGENNES — Between March 1 and 7, among other calls, Vergennes police dealt with a complaint of persistent speeding on a city street, helped evict an unruly Valley Vista patron and find her housing, calmed a neighbor dispute, and tried to help a resident with a fraud complaint.
During that week, Vergennes police conducted 13 car patrols, two foot patrols and one property watch; ticketed two cars for parking overnight on city streets in violation of the city's wintertime parking ban; and:
On March 1 accepted a cellphone a citizen found on Panton Road and returned it to its owner.
On March 2:
•  Responded to a one-car accident on Comfort Hill.
•  Spoke to the owner of a dog that came off a New Haven Road porch and lunged at another dog being walked.
•  Responded to a false East Street report of people in a resident's car and knocking on her door, and to a similar inaccurate report from the same resident the next day.
•  Secured a New Haven Road business they found unlocked.
On March 3 helped the Addison County Superior Court's Criminal Division expunge records from three cases.
On March 4 pledged to step up patrols on Green Street after listening to a complaint of regular speeding on the road.
On March 5:
•  Helped Vermont State Police by checking out a report of a driver of a truck slumped over his wheel on Monkton Road in Ferrisburgh. Police could not find the truck.
•  Were told by a city resident she had purchased a $100 item through Facebook Marketplace that had never arrived. Police said they were unable to help because the resident could not provide any information that could identify the seller.
•  Helped the Vergennes Area Rescue Squad deal with a case in which a juvenile female allegedly swallowed a razor blade.
On March 6:
•  Responded to South Maple Street after being told a woman was chasing a child not wearing a jacket down the road. Police received a second call from a grandmother explaining she had collared a wayward grandson.
•  Calmed arguing South Maple Street neighbors. Police said one woman accused another woman, who had just moved in, of blocking her driveway with a vehicle. However, police said, the new arrival didn't own a vehicle. Police smoothed things over, but said they left without identifying the real culprit.
•  At the request of Valley Vista personnel helped them evict a resident who was having issues with other residents and was potentially violent. Police said they worked with WomenSafe and 211 personnel to find the resident temporary housing in Middlebury.
•  Checked the welfare of a South Maple Street resident whose ex-girlfriend was worried he might cause himself harm. Police found him and said he was OK.
More News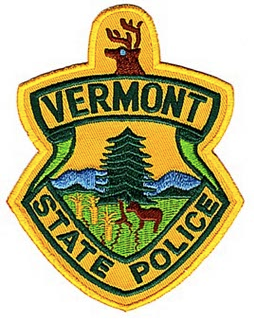 Police have not yet determined whether they will charge a youth in the killing of a Waltha … (read more)
A Vergennes police officer was the first law enforcement official to respond to a home on … (read more)
Vermont State Police operating out of the New Haven barracks dealt with two violent incide … (read more)