Victor Nuovo: Devotion to the new republic
15th in a series
Alexander Hamilton (1755 or 1757–1804) has not enjoyed the celebrity of other founders of this nation, neither of Washington nor Adams nor Jefferson. His tragic early death, from a gunshot wound received in a duel with Aaron Burr, may have been the cause of this. Lin Manuel Miranda restored him to fame and celebrity by writing a play, a Broadway musical, "Hamilton," which entertained the nation, but even more revealed the tragic meaning of his life. There are historical moments that historical scholarship cannot fathom, whose depths require a poetic imagination to plumb. Hamilton's untimely death was a national tragedy, and a great loss for the nation, and we must use every means available to comprehend it. "The heart has its reasons, which reason doesn't know."
By way of contrast, one wonders what art form would best fit Donald Trump? Opera buffa perhaps, or a stinging satire, any device that fixes on the shallow comic absurdity of the man and the movement, which notwithstanding its evident stupidity remains a threat to liberty and equality in America.
Still, Alexander Hamilton was not a fictional character, but a robust human being, a founder of the American Republic, and his thoughts and deeds, as well as his passions, are keys to our understanding of our existence as a nation. Lin Manuel Miranda was inspired to write "Hamilton" by reading the learned and massive biography by Ron Chernow. Chernow's historical scholarship inspired Miranda's poetical imagination that gave us in "Hamilton" the best of both worlds.
Among the founders of this nation, Hamilton excels all others in brilliance and achievement. His whole soul was devoted to achieving one goal: the creation of a new republic, a great commercial power, encompassed by an abiding Union. His plan and purpose are spelled out in "The Federalist Papers," not in the fiery rhetoric of a demagogue, but in the rational discourse of a political philosopher, which brought to expression a theory of political economy, which through his effort became a reality, and which describes this nation as it is today, for good and for ill. The refrain is requisite, for although the nation that Hamilton championed, and with Washington's help brought into being, was dedicated to establishing justice, domestic tranquility, public welfare, the common defense, and the blessings of liberty for all in perpetuity, these goals, especially the first and the last, have not been made a reality, and always the possibility that those who utter these words risk speaking in bad faith.
Hamilton's high intelligence, encyclopedic knowledge of history and politics, along with his personal courage caught the notice of George Washington during the Revolution. He appointed Hamilton his aide de camp and chief of staff, although Hamilton chafed at the role, preferring to be in the thick of combat. He excelled as an artillery officer. Later, when Washington became President, although there had been a falling out between them, Washington appointed Hamilton Secretary of the Treasury, and Hamilton became his virtual chief of staff. Together, with the Constitution as their guide, the proud Patrician and the reckless adventurer fashioned a tradition of national government that has persisted until this day.
Lin Manuel Miranda perceived the recklessness at the root of Hamilton's personality and gave it expression. He wrote that it took him the better part of a year to write the following, which he aptly described it as the Rosetta Stone of Hamilton's brain, the key to his very being.
"I imagine death so much that it feels more like a memory
When's it gonna get me?
In my sleep? Seven feet ahead of me?
If I see it comin' do I run or let it be?
Is it like a beat without a melody?
See, I never thought I'd live past twenty
Where I come from some get half as many.
Ask anybody why we livin' fast and we
Laugh, reach for a flask,
We have to make this moment last, that's plenty."
It is not difficult to learn of Hamilton's achievements: read Chernow's biographies of Hamilton and Washington; or to discover his mind, one need only read the 51 "Federalist Papers" that he wrote, the reports he wrote to Congress while Secretary of the Treasury, and, as background, Adam Smith's "Wealth of Nations" and David Hume's Political Essays, principal works that Hamilton read and digested. Like his compatriots, Hamilton was a child of the Enlightenment, and in particular the Scottish Enlightenment.
The chief argument that he makes in the "Federalist" is that ununited, the states would exist in constant state of war, or the threat of it. The argument was taken from Hobbes. He conjectured that the states would unite in Confederations, north, south, and middle, and war between these rival confederations would be inevitable — it's as though he foresaw the Civil War. What is more it was necessary that a great commercial empire, which is what he hoped the United States would become, must be territorially great. It has been said that Hamilton was the creator of American Capitalism, to which we must add the refrain, "for good or for ill."
The presidential election of 1800 was indecisive. Thomas Jefferson and Aaron Burr were in a virtual tie, and it fell to Congress to declare the winner. Although Hamilton and Jefferson had different outlooks — Hamilton a commercial capitalist, and Jefferson a rural agrarian, and although they were bitter political enemies — Hamilton supported Jefferson and lobbied Congress in his favor. He wrote letters charging that Burr was morally unfit to hold public office, and he alluded to despicable acts. Burr demanded satisfaction: retraction, or a duel of honor. Hamilton would not retract. On July 11, 1804, they met on a field in Weehawken, N.J. The rest is history.
Postscript: Hamilton, who was born out of wedlock, gained wealth and social standing by his marriage to Elizabeth Schuyler (1757–1854), a.k.a. Eliza or Betsey. They were devoted to each other, in spite of his infidelity, extravagance and recklessness. In 1801, Philip Hamilton, their eldest son was killed in a duel; it caused their eldest daughter, Angelica, to suffer a mental breakdown, from which she never fully recovered. Eliza bore these tragedies in her heart for half a century.
More News
There are some local annual events that are so important they can't be hyped enough.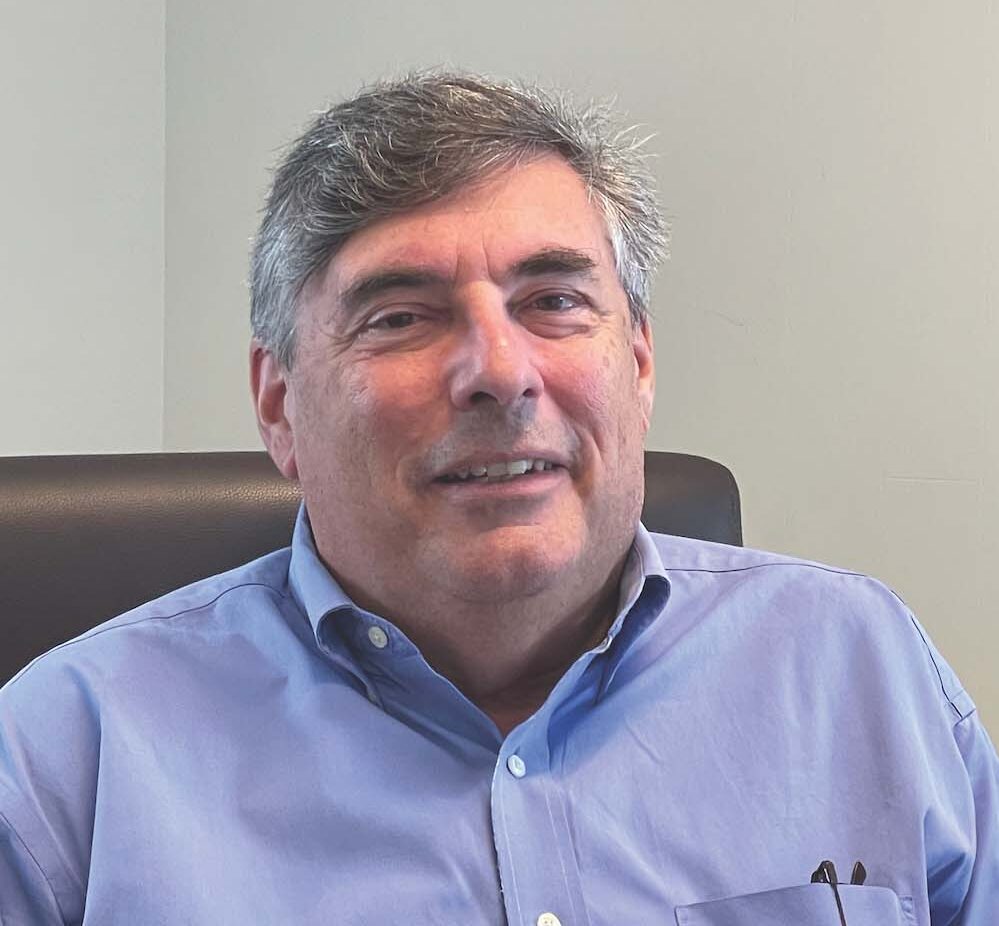 We hear community members calling for us to do better and to respond. We want to share wit … (read more)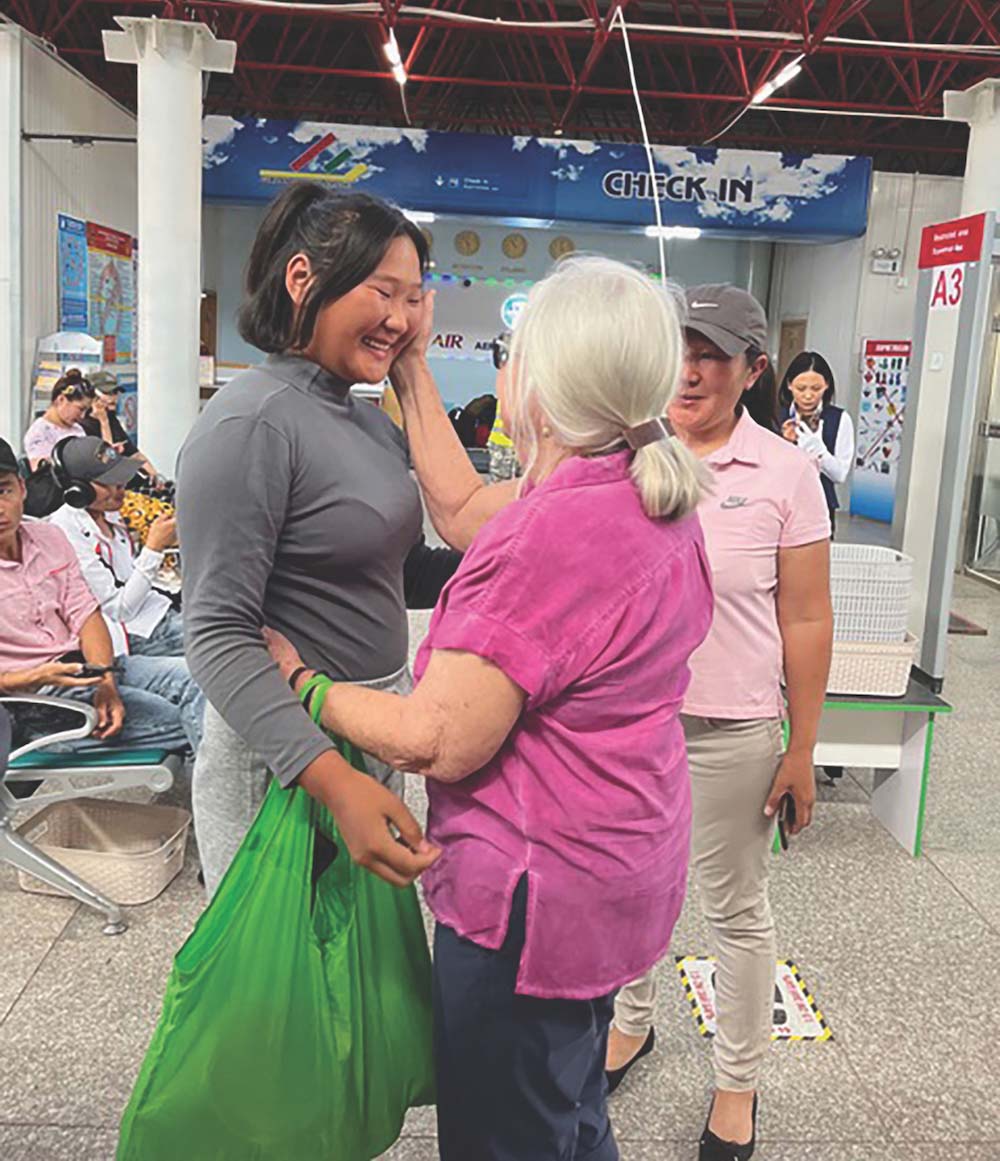 In July, I traveled to Mongolia again, hoping to interview the various protagonists in my … (read more)