Scott pitches major investments in pandemic recovery
VERMONT — As Vermont continues to grapple with an economic crisis brought on by the Covid-19 pandemic, Gov. Phil Scott on Tuesday pitched a state budget that preserves state government programs and makes major investments in affordable housing, broadband, higher education, environmental protection and IT modernization. 
Until recently, the Scott administration and lawmakers had expected that next year's budget would require austerity measures and drastic cuts. Officials learned last week, however, that state coffers had been filled to the brim by an infusion of federal dollars since the pandemic hit the state last March.
On Tuesday, Scott unveiled a $6.83 billion budget that harnesses $210 million in one-time funding for a variety of initiatives. The governor proposed spending $20 million on broadband expansion, $20 million on the struggling state college system and $25 million on home weatherization.
"This budget makes enormous investments in immediate needs and to address long-term challenges so we can put ourselves back on a path to steadily grow our workforce, put more kids in schools, and help every region build a healthy economy and serve their families with the best education in the country," Scott said Tuesday in a remote address to lawmakers.
The Republican governor also warned that the $210 million in one-time funding was unlikely to materialize again. He cautioned the Democratic Legislature against using the money to fund new programs that the state "can't afford after the federal money is gone."
"While our fiscal picture looks better than expected we must recognize that is mostly due to billions of dollars of one-time federal stimulus money," Scott said. "This isn't ongoing revenue, meaning it won't be here next year, so we need to be smart about how it's spent." 
Scott, who has been in quarantine since he was exposed recently to a person with the coronavirus, delivered his address standing at a podium in his Montpelier office. His speech was streamed remotely to members of the House and Senate who tuned in from their computers around the state. 
THE PATH TO THE BUDGET
Last April, as the pandemic halted economic activity throughout Vermont, state economists projected a $430 million budget gap for fiscal year 2022. Earlier this month, they still expected a $70 million to $75 million shortfall. 
But Scott and the Legislature learned last week that the fiscal picture was no longer so dire. That's in large part due to the billions of federal dollars Vermont has received, which has protected the long-term unemployed and prevented many businesses from closing.
New forecasts allowed the governor and lawmakers to count on an additional $156 million in revenue to the state's general fund and another $70 million to the education fund. Vermont's transportation fund saw a boost of about $9 million.
The state has also benefited from an expected surplus of $213 million in the 2021 budget, which expires in June.
Scott's proposal for the 2022 budget would increase base spending by 3% over the current budget. Including the infusion of one-time funding, it would increase by 19%. 
Finance Commissioner Adam Greshin told reporters earlier Tuesday that the federal stimulus dollars had served as "rocket fuel" for the state's economy. He said the governor's budget proposal included no major cuts to government programs or services.
"We're continuing on an even keel in that regard," Greshin said. 
VERMONT HOUSING AND CONSERVATION BOARD 
The governor also proposed directing $20 million in one-time funding to the Vermont Housing and Conservation Board. That's on top of a nearly $15 million base budget appropriation. 
Though half of the state's property transfer tax revenues are supposed to fund the organization's affordable housing and land conservation efforts, the line item has been raided repeatedly in recent years for other uses, leaving it underfunded. 
Last year, the state directed $34 million in federal Coronavirus Relief Fund dollars to the board. VHCB used this money to buy and renovate real estate to create housing, mostly for the homeless. 
The governor also proposed putting $3 million into the Vermont Homeowner Investment Program, including a $1 million set-aside to help Black, indigenous and people of color become homeowners in the state.
"We're starting to move the needle on the housing front," Scott said. "But we have so much more to do — let's act now on a goal we all share."
VERMONT STATE COLLEGES ON THIN ICE
Scott also proposed directing $20 million in one-time bridge funding to the Vermont State Colleges System, in addition to an expected $30 million annual appropriation.
Financial problems at the long-ailing system came to a head last spring when then-chancellor Jeb Spaulding recommended closing three campuses to save money as Covid-19 played havoc with the economy. 
The idea led to a swift and fierce public backlash. Spaulding resigned and lawmakers pledged to see the colleges through the year and make financial reforms.
Scott's proposal is $25 million less than what Chancellor Sophie Zdatny had requested, and an even smaller fraction of what a special legislative panel recommended in early December. But the governor cautioned that Vermont needed to be "realistic" about the system's future and noted that, accounting for Covid-related federal aid, it would receive $139 million in public funds in a two-year period under his proposal.
"It's my hope the state college board, in partnership with the Legislature, will continue working to address the underlying structural issues we face," he said. "Because this is a one-year bridge, with one-time money, and we know this level of funding is not sustainable."
NEW ENVIRONMENTAL INVESTMENTS
The governor's budget also includes $70 million in spending on "environmental stewardship" and efforts to cut carbon emissions. Scott proposed using $25 million to restore brownfields, or sites that have been contaminated by chemicals. 
He said several brownfields across the state could be productive but "sit empty because of chemical contamination that exceeds appropriate and healthy levels." 
The governor pointed to Springfield's Jones & Lamson building, the Bellows Falls Garage and the Lynnwood Crown Farm in Derby as examples.
"All these facilities once supported their local economies, but now sit vacant. And the environmental cleanup makes it too costly to redevelop," Scott said, adding, "This is a barrier to the community's economic growth, as many are in prime locations for development."
In addition, Scott's spending plan would put forward $25 million to expand home weatherization and $10 million to low- and moderate-income Vermonters in community solar development projects.
The Legislature has also been mulling a major expansion of the state's weatherization efforts. 
Sen. Chris Bray, D-Addison, the chair of the Senate Natural Resources and Energy Committee, has pitched a plan to spend $1.3 billion over the next 10 years to weatherize 120,000 homes throughout the state.
RENEWED INVESTMENT IN BROADBAND
Scott's proposed $20 million investment in broadband comes as tens of thousands of Vermonters are working and attending school from home amid the pandemic. 
Democratic leadership in the Legislature has also signaled that broadband is a top priority this session.
A recent report estimated that more than 60,000 Vermonters still lack internet or have poor service. 
The governor's budget includes $2.5 million to help residents pay for "line extensions" in rural areas where internet providers have yet to build out broadband. It harnesses $16 million to establish a revolving loan fund to help providers, including communications union districts, expand internet service. Such districts are community-owned fiber optic networks that serve multiple towns.
But Scott said that to achieve universal broadband access Vermont, the federal government would need to provide states with more money. 
"Even with the additional funding we have, it won't be enough," Scott said. "So we are going to need the federal government to treat high-speed internet access the same way they did electricity in the Rural Electrification Act of 1936."
"So, let's invest the dollars we have to put ourselves in the best possible position to hit the ground running when federal money arrives," the governor added.
PERENNIAL FAVORITES
The governor once again put forward a plan to legalize sports betting and keno, a gambling game akin to Bingo. 
The administration estimates sports betting could bring the state $2.5 million in new revenue while legalizing keno could draw $3 million. The governor is proposing to use the money from keno to expand access to child care subsidies.
The Legislature resisted similar proposals in 2020 when Scott last pitched them.
Last June, the Senate approved a study committee to investigate how the state could tax and regulate sports betting in Vermont. The House, however, declined even to study the issue. 
For the fifth year in a row, Scott asked lawmakers to exempt military pensions from the income tax — a $1.4 million expense — which the Legislature has consistently rejected. 
Scott's budget proposal includes nearly $30 million of additional spending on economic development programs. This includes $5 million in grants to businesses in the outdoor recreation industry, $5 million to improve access and trail systems in Vermont's state parks and $5.5 million for local transportation-related infrastructure projects.
The budget also includes a $53 million fund to help modernize IT infrastructure across state government. The fund would advance a dozen projects.
DEMOCRATS REACT
The Democratic leaders of the House and Senate said Tuesday afternoon that they agreed with many of the governor's budget priorities.
"I like to say we are singing from the same hymn book," said Senate President Pro Tempore Becca Balint, D-Windham. "We may be on a little bit different pages."
She added, "But we certainly want more investments in all of those things that he mentioned. Housing and childcare, weatherization, broadband, downtown investments — those are all things that have bipartisan support."
House Speaker Jill Krowinski, D-Burlington, said that she was "happy to hear the governor highlight" shared priorities, including expanding access to childcare, internet service and housing.  
The speaker said Vermont would likely see additional federal Covid-19 aid in the coming months, which would once again change the state's financial landscape.
"That is a whole other piece of this budget puzzle that we are working on," Krowinski said. 
"I just think it is important for us to keep that in mind. Every dollar of this $210 million, we're going to have to be very strategic and smart with it, knowing that things may be shifting," she added. 
Balint said she saw the governor's budget as a "point in time" and a "snapshot" that would change if the state received additional federal money from Congress now that Democrats control the Senate and the White House.
"I want to make sure that there's an understanding in Vermont that these are choices that he's making in his proposal based on what we know right now," she said. 
"But if we get additional investments, or additional streams of funds, we may, as a Legislature, make different decisions about where money should be spent," Balint added.
Krowinski and Balint both noted that the governor's budget address didn't touch on the state's mental health system and how it has been impacted by the pandemic. 
"I think that that bears mentioning — that we have a crisis on our hands that has really impacted Vermonters' mental health," the House speaker said.
Balint said the state may need to increase its base funding for mental health services as those services come under increased demand during the pandemic. 
"We've got a crisis that's continuing, and seeing a lot of families who are in crisis, kids in school that are needing more supports," Balint said. 
The Senate leader said there would "continue to be tension" between the governor and the Legislature over funding for the Vermont State Colleges System. She said that the funding for the colleges included in the governor's budget was "not enough money to meet the need as it's been conveyed to us at this point." 
Both legislative leaders said they had reservations about the governor's plans to raise revenue from Keno, a sign that the proposal will once again face headwinds in the Legislature.
"I was happy to hear him mention childcare," Krowinski. "I have some concerns about expanding gambling as a funding source for it."
THE PROGRESSIVE AND REPUBLICAN RESPONSE
Rep. Selene Colburn, P-Burlington, who chairs the Progressive caucus, said that the governor "continues to be focused on the rhetoric of not increasing the burden on working Vermonters by having a zero tolerance policy on fees and taxes."
She said wealthier Vermonters should be paying more in income tax and that, currently, working Vermonters are paying "a disproportionate amount of their income to shore up our work in the state."
"We're not really looking for a budget approach that is just focused on getting things back to some version of normal that was leaving too many Vermonters behind pre-pandemic," Colburn said. 
"We're much more focused on addressing these inequities that have actually really widened over the last year," she added. 
Rep. Pattie McCoy, R-Poultney, who leads the Republican caucus, praised Scott's budget in a written statement.
"The Governor's proposed budget wisely matches one-time revenues with one-time expenditures, and makes critical investments in our physical and technological infrastructure, as well as economic development," she wrote. 
"Further, Governor Scott's commitment to not raising taxes on Vermonters during an economic downturn is a position widely shared by House Republicans," McCoy added.
More News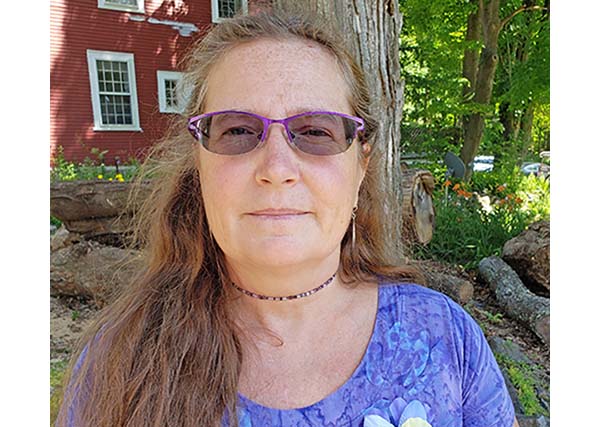 Learn about the disease in a documentary film by a local woman who knows first hand. Plus … (read more)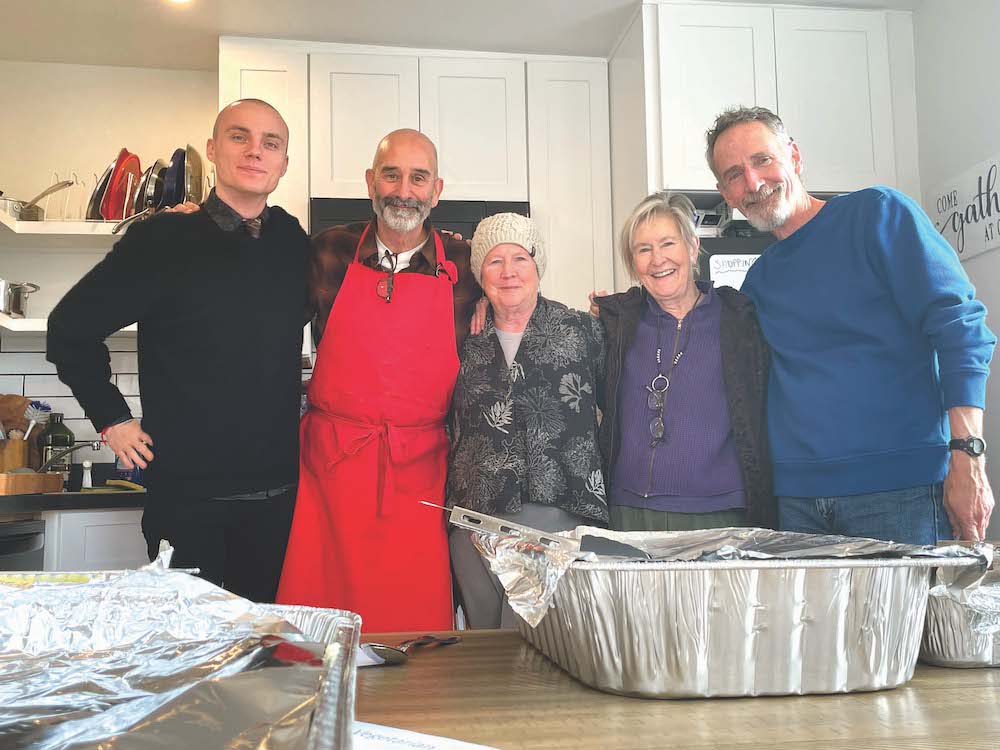 This past Thanksgiving, Nov. 23, saw almost 60 people converge upon the 1,400-square-foot … (read more)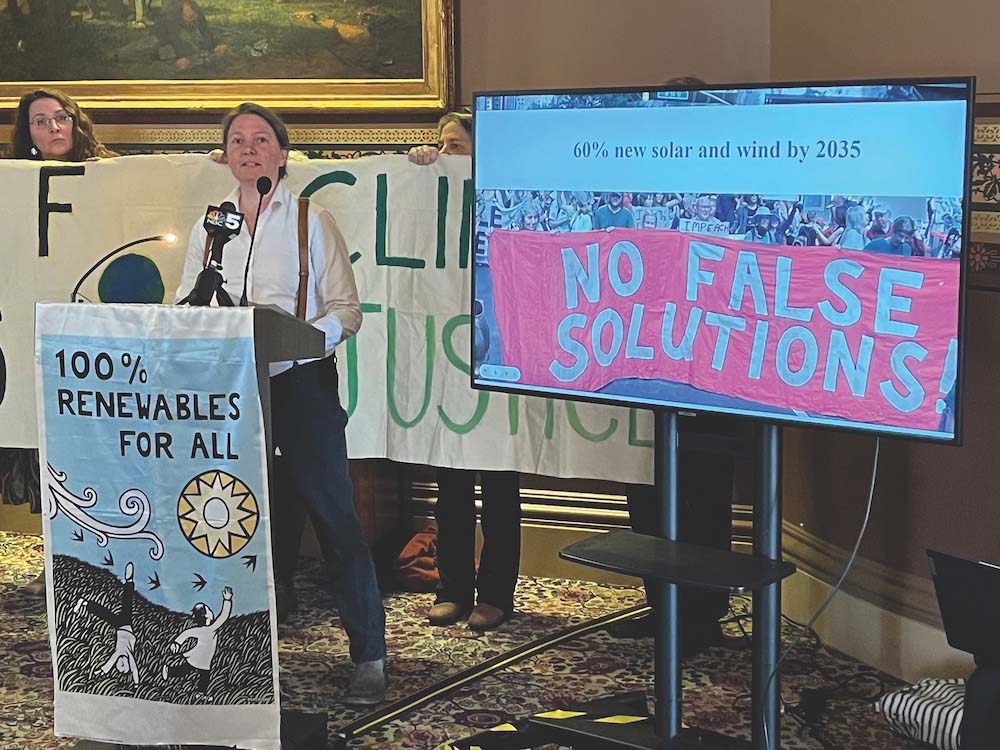 Two state lawmakers are urging Addison County folks not to ease up on efforts to battle cl … (read more)