Vergennes Police Log for Jan. 21
VERGENNES — During a busy two-week period, Vergennes police conducted a number of welfare checks, investigated a case of fraud, handled car accidents, dealt with family disputes, responded to reports of a threat and child neglect, cited a driver for criminally driving with a suspended license, and, as the Independent reported earlier, made an arrest after a shooting on First Street.
Between Jan 11 and 17, Vergennes police also conducted numerous patrols, and five property watches.
Between Jan. 4 and 17, city police ticketed four vehicles left overnight on city streets in violation of the Vergennes winter parking ban, and ordered one of then towed. They also:
On Jan. 4:
•  Investigated a report of a suicidal man somewhere in Vergennes; he was later found in Middlebury.
•  Responded to an accident at the Green Street branch of the National Bank of Middlebury. Police said a vehicle had struck the bank door and then two vehicles in the parking lot before coming to rest. There were no injuries.
•  Investigated a Third Street report of a person who cashed a check that was not intended for them.
•  Notified the animal control officer to watch for a dog that had slipped its collar while being walked on Main Street.
On Jan. 5:
•  Attempted to deliver an emergency message to a family member on Hopkins Road.
•  Responded to a report of footprints in the snow found outside a Walker Avenue resident's window. An officer was unable to determine the source of the footprints.
On Jan. 6:
•  Helped Vermont State Police with a report of a car/deer collision on Monkton Road in Ferrisburgh.
•  Checked a report of traffic backed up on Canal Street during city recycling. Police said there was no sign of a problem.
•  Helped a Walker Avenue resident enter a locked vehicle.
•  Responded to a noise complaint at a Hillside Drive apartment. An officer could not hear any loud or excessive noise.
On Jan. 7, responded to a two-vehicle collision on Monkton Road in which both vehicles sustained significant damage, but both operators declined medical attention.
On Jan. 8:
•  Received information on criminal activity in the Vergennes area.
•  Assisted a Walker resident who had heard from a caller claiming to represent "American Health Care" and asked for personal financial information. Police provided a phone number to report scam calls.
•  Helped a man who had reported his ex-wife had his government stimulus check and wouldn't give it to him. Police contacted her, and she said the check was in the mail.
•  Were told by a resident his fiancé was missing and was in danger. Police contacted her, and she said she was safe and staying somewhere else.
•  Received a report of unsafe living conditions and possible child abuse at a local residence and forwarded the information to the Vermont Department for Children & Families (DCF).
On Jan. 9:
•  Responded to a phone complaint from a Cataract Lane resident who was concerned about his friend's ex-husband being at her house and having an abuse-prevention order. Police determined there no such order in effect and the woman was OK.
•  Responded to a family fight at a Main Street residence in which accusations were made of mistreatment and the theft of money. Police determined no money was stolen and contacted Age Well Services for assistance.
•  Officer received a request from a parent concerned for her adult daughter's safety; police made a phone call and found the daughter to be safe.
On Jan. 10:
•  Received a call from a local resident concerned about his fiancé's safety. Police contacted her, who said she was safe.
•  Responded to a shooting on First Street and cited Raymond W. White, 34, of Vergennes for aggravated assault with a deadly weapon. The victim was taken to the UVM Medical Center for treatment.
On Jan. 11, responded to a Hillside Drive apartment along with DCF officials to investigate allegations of unsafe conditions and child abuse, but found no one home.
On Jan. 12:
•  Took a report of a weekend noise complaint from a Main Street resident.
•  Helped VSP at the scene of a two-car accident on Route 7 in Ferrisburgh.
•  Resolved a barking-dog complaint on Comfort Hill.
•  Responded to Booth Woods to deal with a complaint of items being left by the roadside and marked "free," but never being picked up.
•  Received information on alleged criminal activity in the Vergennes area.
•  Responded to threats made to a First Street resident made from a passing vehicle; it was gone when police arrived.
On Jan. 13, conducted a welfare check on behalf of a Florida caller who was led to believe a city woman might be abusing drugs. Police discovered she had moved to Fair Haven, and police there said she was OK.
On Jan. 14:
•  Cited Tiffany Bedard, 32, of Vergennes, for driving on Panton Road with a criminally suspended license.
•  Told a woman to stop harassing a Walker Avenue resident.
•  Dealt with a disorderly customer of Kinney Drug Store and Shaw's Supermarket. Police escorted him from Kinney's and will serve him with a no-trespass order.
•  On Jan. 15, responded to a Cataract Lane residence to help a reportedly suicidal resident. She agreed to go with the Vergennes Area Rescue Squad to Porter Hospital for help.
•  On Jan. 16, went to check an allegation from a woman's ex-husband that she was taking illegal drugs in front of children, but found no one at a Main Street apartment.
•  Called a counselor and DCF to help when a teenager staying at a friend's house said she didn't want to go home.
On Jan. 17, received information on alleged criminal activity in the Vergennes area.
More News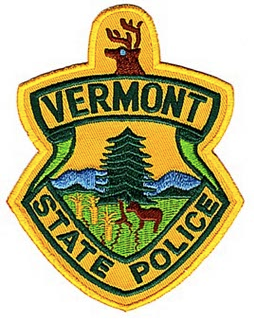 Troopers are investigating a suspicious death in Waltham that occurred around 7 p.m. on Fr … (read more)
A Vergennes man was seriously injured when he was hit by an SUV while he was aiding an inj … (read more)
Neil A. Abrahamson, 36,  of Vergennes was seriously injured when he was hit by an SUV whil … (read more)