The Giving Fridge offers food for the hungry
MIDDLEBURY — Bethanie Farrell has always felt a call to help others. It's in her DNA, a ritual she learned as a young girl growing up in the Midwest. She'd accompany her mom while she made the rounds delivering meals to men who couldn't find room in shelters in Cleveland, Ohio.
So when Farrell learned about an increase in the ranks of the county's hungry and homeless, she knew she wanted to become involved. Her idea of opening a community refrigerator in downtown Middlebury has taken off in a big way.
Farrell and her husband bought land in Panton in 2019, with the idea of relocating to Vermont and telecommuting to their jobs. Farrell had been working in the artist management industry in New York and Los Angeles. She and her spouse were ready for a more rural life that would include a regenerative organic farm.
They've been busy settling into their Panton property, doing a lot of the building on their own. Meanwhile, they've been living in one of the Battell Block apartments. Farrell quickly noticed several unused storefronts in downtown Middlebury — some of them casualties of the COVID-19 economy and the impacts of the downtown tunnel project.
"I thought I would try to get permission just to decorate the windows, or create a installation that people could come into and enjoy for 15 minutes, to get out of their isolation," Farrell recalled.
And that was the original plan for "Plantopia" — creating aesthetically pleasing plant installations that could fill the visual downtown void.
Unfortunately, a second COVID wave hit just when Farrell was trying to put Plantopia into bloom.
At the same time, Farrell learned of the growing need for food for Addison County residents, some of whom had lost jobs due to the pandemic.
She decided to marry the Plantopia idea with philanthropy — a community "Giving Fridge."
It's a concept similar to the Everyone Eats program, which has seen federal funds used to buy food from local farmers that is then prepared by local restaurants and delivered to folks in need. The resources not only help the hungry, but restaurants owners and food producers who've also been suffering through COVID's financial toll.
Farrell found a lot of support for the Giving Fridge. Word of mouth started yielding donations, including bunches of plants, flowers, Panton-based Ridgeline Apiaries honey and even antiques — items she can sell to raise money for Giving Fridge meals that are prepared by local restaurants.
Her partners include the Middlebury Natural Foods Co-Op, The Arcadian, Two Brothers Tavern, Sabai Sabai, Park Squeeze, American Flatbread, Scuttleship Farm, Last Resort Farm, Backdoor Bread, Lake Champlain Chocolates, Middlebury Agway, Lowes South Burlington, Bread Loaf Mountain Zen Community, Nedde Real Estate, Full Effect, and many more.
"Every donation provided more reinforcement that I should be doing this," she said.
It all came together last month when Battell Block owner Doug Nedde agreed to allow Plantopia and the Giving Fridge to temporarily occupy the former Carol's Hungry Mind Café space at 24 Merchants Row. This has become her base, where she receives and stores donated flowers and meals ready for distribution.
The Merchants Row location is convenient to the Addison County Transit Resources bus route, and folks can pick up meals on Sundays and Mondays, from 2-4 p.m.
People can reserve a meal, purchase Plantopia wares, and/or make a financial donation through the Giving Fridge website: careofvt.com. The website illustrates how the purchase of one large plant for $60 can subsidize four meals, and a $15 plant can pay for one meal. Or, if you don't need a plant, you can purchase one meal for $10, five meals for $50, etc.
Farrell officially launched the Giving Fridge on Dec. 23, with the goal of distributing 250 meals by year's end. She was able to double her goal, and is now seeking to provide 1,000 meals by the end of this month. As the Independent went to press, she was around $3,000 away from meeting that goal.
Landlord Doug Nedde, broker/owner of the Battell Block, welcomed the Giving Fridge.
"Bethanie's ask to help out with the Giving Fridge  was a no brainer as it benefits the downtown and many local residents,  which are struggling right now," Nedde said.
Some of the meals have been going to organizations like John Graham Housing & Services and the Charter House Coalition, which care for the chronically homeless and under-fed. Farrell also gets referrals from various nonprofits and gets visits from random individuals needing meals, and from people who want to buy some for a neighbor.
She has mixed feelings about how the meals are flying out of the fridge.
"A whole new segment of our population has just become food insecure," Farrell lamented.
And these are good meals with excellent local ingredients, prepared by local chefs. Each meal includes a salad, entrée and dessert. Recent meals have included cottage pie from the Co-op and a chicken-mash-and-asparagus dish from Two Brothers. The American Flatbread pies have also been a big hit. Sabai Sabai, right next door to the Giving Fridge, has been providing delicious stir-fry offerings.
The Fridge has been serving food to hungry people from several Addison County communities, including Middlebury, Salisbury, Vergennes and Bristol.
And they're grateful.
"Some people who are getting the meals, when they come back a second time, they'll bring $10 and say, 'I really want to be able to give this for someone else,' or 'When I get enough money, I'll pay you back.' And they do."
Farrell hopes the Giving Fridge concept can be replicated in other communities.
"If I can do this, essentially on my own, a group of people can get together from each town and do it," she said. "All you need is a fridge and a space, and (nearby) restaurants."
Farrell has been touched by the generosity of Giving Fridge donors. Some stop by with financial contributions. Others hand over their own houseplants, or "starters," to make meals possible for hungry neighbors.
It's a venture that has exceeded Farrell's wildest expectations.
"Pretty much every morning I wake up with tears in my eyes thinking of the donation and volunteer responses, and thankful that people have received their meals," she said.
Keep an eye on careofvt.com and Instagram for two upcoming benefits: an American Flatbread bake on Feb. 3, and Feb. 12 virtual fundraiser hosted by the Middlebury Music Center.
John Flowers is at [email protected].
More News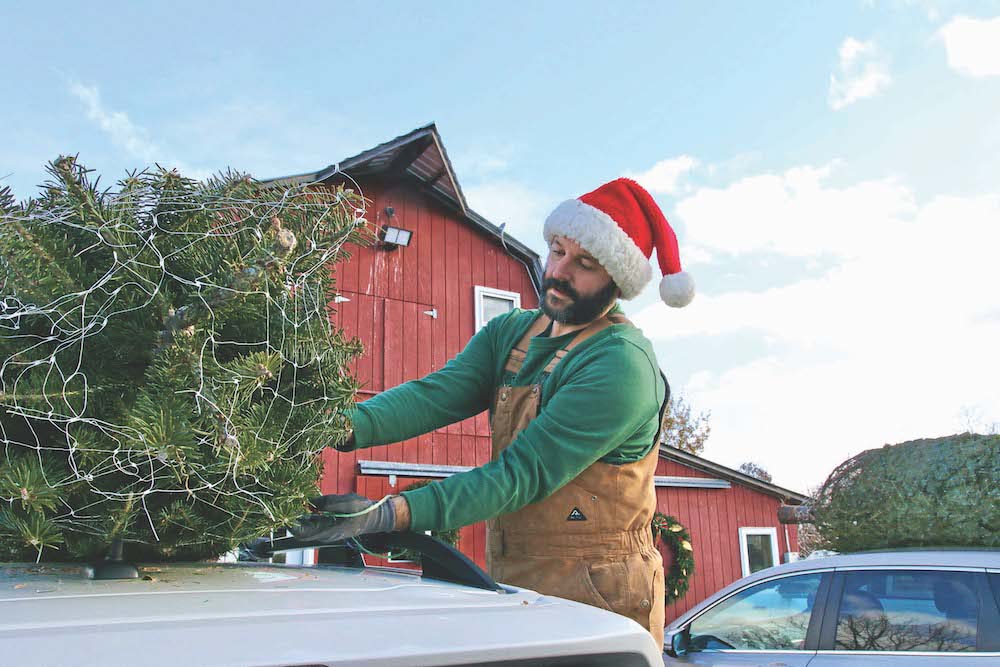 With the holiday season underway, county Christmas tree farms have begun welcoming visitor … (read more)
As the Middlebury Snowbowl prepares for opening day this Saturday, Dec. 9, loyal skiers an … (read more)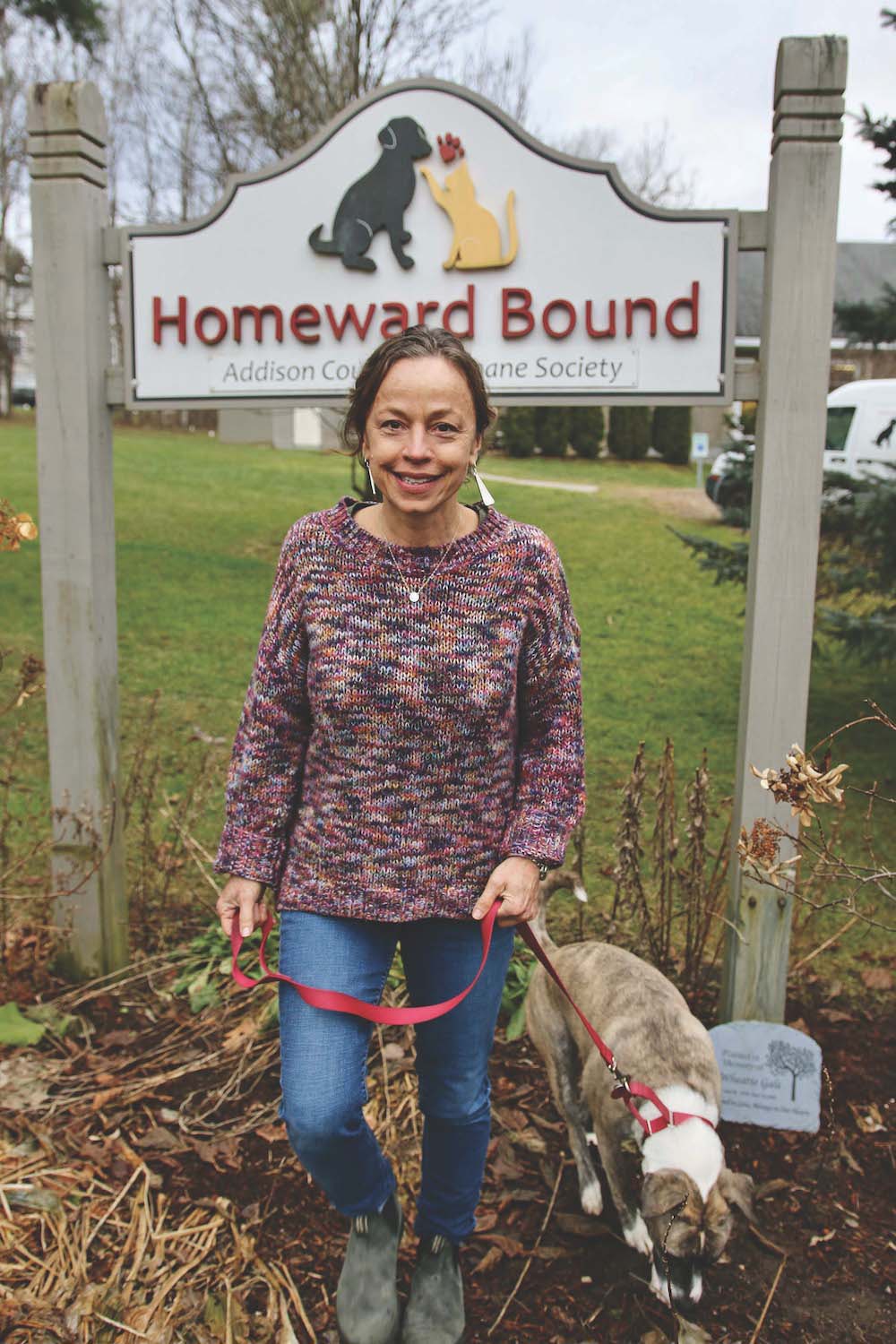 Homeward Bound Executive Director Jessica Danyow has truly been a dog's best friend during … (read more)