Music, politics collide in J-term class
One thing that causes tensions between communities is when one musical form gets written off as 'garbage.'
— Prof. Kemi Fuentes-George
MIDDLEBURY — On April 25, 2019, Ayman Mao, a Sudanese musician living in the United States, flew back to his native city of Khartoum to participate in a sit-in outside that African nation's army headquarters.
Two weeks before, amid massive protests, the country's dictator, President Omar Hassan al-Bashir, had been overthrown by the army, but protestors were wary of the military and they remained in the streets. According to some estimates more than a million people had gathered there.
When Mao arrived in Khartoum he went directly to the sit-in, where he climbed a hastily constructed stage, grabbed a mic and, without accompaniment, launched into his 2013 song "Dum" ("Blood").
"Amleen usbajiyya," he called. (They act like thugs.) "Thawra!" the crowd responded. (Revolution!)
"But we're conscious people." "Thawra!"
"I don't carry a rifle." "Thawra!"
"In my hand is a brick." "Thawra!"
"I strike corruption." "Thawra!"
Video footage of the event shows a sea of people, as far as the eye can see. According to a write-up in The Nation magazine, it was likely the largest concert in Sudan's history.
Ayman Mao's dramatic return to his homeland is just one of many stories Middlebury College Associate Professor of Political Science Kemi Fuentes-George will get to tell later this month during his J-Term course "Protest Music in Comparative Perspective."
The course, which begins Jan. 19, will look at how marginalized populations around the world use music to interpret, explain and respond to political, racial, socioeconomic and gendered inequities.
"My goal is for people to understand the political context," Fuentes-George told the Independent in a Zoom interview. "With music it's thinking about singing from a place of social upheaval and looking at it in terms of challenging authority in these countries. Why is this musician using this imagery or this instrument? Why have they chosen this form, or even this time signature? Even choosing to perform in a certain moment at a certain place can be a political statement."
Students taking the course will analyze music from Brazil, Chile, Egypt, Jamaica, Nigeria, the Palestinian Territories, Russia, Sudan, Tunisia, the U.K. and the U.S. They will learn about the history of the gospel song "We Shall Overcome" and about protest music during the Vietnam War.
"It can be really compelling when musicians engage with a particular movement," Fuentes-George said. "And it's always been really edifying for me to see to what extent musicians will put it all on the line for social movements."
The seeds for the class were planted at the College of William and Mary in Virginia, where Fuentes-George taught before coming to Middlebury.
"I was teaching this class in comparative politics, and I had this habit before class of playing music to get into the mood to teach, for example, Nigerian music associated with a particular political movement."
Fuentes-George would then illustrate to his students how the music they'd just heard related to the crisis he was about to unpack for them in his lecture.
The students loved learning about the connections between music and politics, and they wanted to know more.
So Fuentes-George made himself a playlist of politically engaged songs and ruminated on the teaching possibilities.
"And I thought, 'My god, you could actually present material on this.'"
Fuentes-George's class is about much more than just protest concerts, however.
It's important to understand the social and political context in which music is produced, he said.
One of the most obvious examples of that is the use of the N-word in rap music.
"I've had lots of conversations with white people about this," Fuentes-George said. "Either they don't understand why they can't use the word, or they think Black people shouldn't use it."
Either way, Fuentes-George pointed out, they're bringing to bear only their own white perspective on the matter.
"They don't have the same relationship with that word as Black people do," he said.
Hopefully, as they look more closely at the context in which songs emerge, people will gain some understanding about why a group like NWA might use the N-Word, or why they might write anti-police lyrics. Why Nigerian musician Fela Kuti might sing about soldiers, or Palestinian artists might sing about bulldozers.
"One of the most important things you can do is to learn to appreciate musical forms that are outside of your background," said Fuentes-George. "One thing that causes tensions between communities is when one musical form gets written off as 'garbage.'"
Often the concept of "music theory" gets used as a metric for disparaging certain kinds of music, he said, but "music theory," as jazz musician and YouTube star Adam Neely has pointed out, is pretty much synonymous with "the harmonic styles of 18th-century European musicians" and it does a "pretty bad job of describing the musical practices of most styles of music (around the world)."
Understanding how certain musical genres or traditions are seen as inferior through the lens of "music theory," which reinforces their marginalization, is essential to understanding music in a political context, Fuentes-George said.
So is recognizing that music can be political, but not always in the way you'd like.
"People in power do try to influence cultural production," Fuentes-George said. "Nigerian politicians have hired musicians to sing songs about them. There are pro-Putin rap groups in Russia. The South Korean ministry of tourism supports K-pop because K-pop is seen as Korean soft power."
Students will be encountering much of the course's music for the first time, Fuentes-George predicted. They will also do plenty of reading — in comparative politics, sociology and critical race and gender theory.
As a special treat for our readers, Fuentes-George has created a sample playlist of songs he'll be using in his class.
Reach Christopher Ross at [email protected].
More News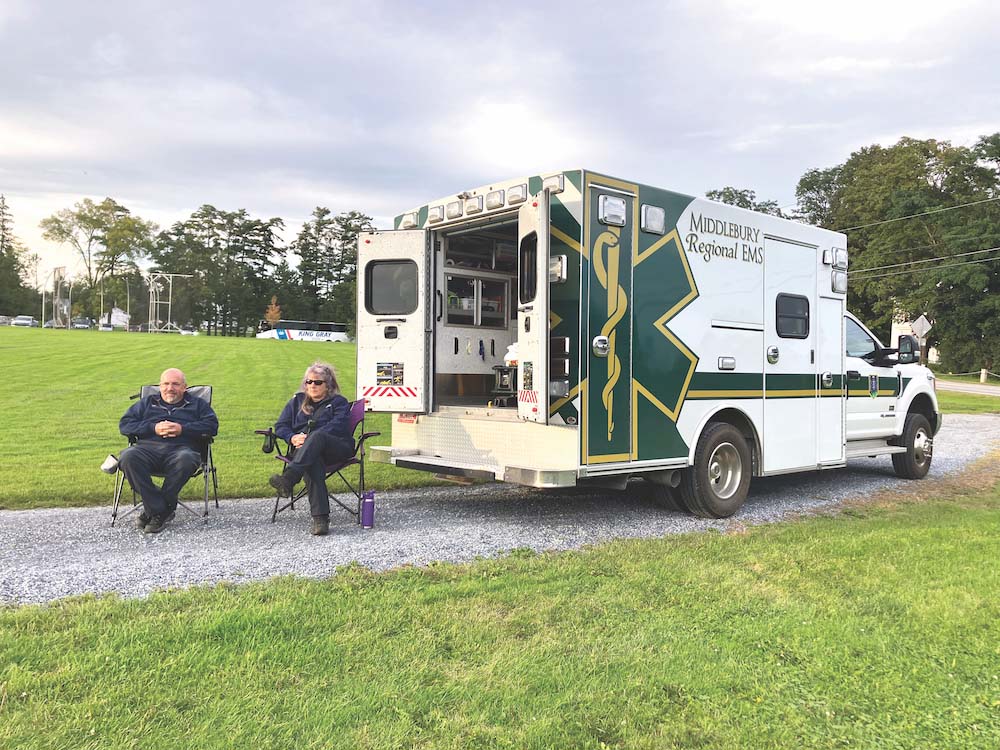 Middlebury Regional Emergency Medical Services wants to eliminate its annual Town Meeting … (read more)
Middlebury police are investigating the death of a Middlebury College junior and say the p … (read more)
Vergennes resident Margaret Clifford offers nearly a century of recollections, from losing … (read more)