Mount Abe kids ask to keep BLM flag up
Any change we've made in the world or in the U.S. or in Vermont has been uncomfortable. It's part of waking up. Institutions like schools, legislatures and businesses need to model how to move forward within that discomfort.
— Rep. Mari Cordes
BRISTOL — On Nov. 20, Mount Abraham Union High School students organized a ceremony to raise the Black Lives Matter flag on school grounds, with the understanding that it would stay there for 30 days.
After that, the flag would be removed and placed in the school lobby.
But some Mount Abe students would like to keep the flag on the flagpole, and they're circulating a petition with the hope of gaining community support. The request will be voted on next week.
"Although (raising the Black Lives Matter flag for 30 days) is a powerful first step in demonstrating Mt. Abe's commitment to becoming an actively anti-racist institution, Mt. Abe Student Activism (MASA) believes that the flag should be flown indefinitely," student organizers explained in their petition. "We believe that the flag must be visible to all members of our community as it is when it is flown outside on the flag pole. It is important that we do anything possible to ensure that BIPOC (Black/Indigenous People of Color) students feel safe and accepted in our community."
The students did not initially plan to circulate a petition, but decided to do so when they were met with some resistance at a Dec. 9 meeting of the school's Community Council.
"We were expecting a positive response to our request to keep the BLM flag up," said Lincoln 11th-grader Anna Doucet in a Zoom interview with the Independent, which included fellow organizers Olivia Campbell, Brigette Giron and Abby Johnson. "It feels like things have changed."
The students knew the flag, and the supplemental curriculum that was organized around it, had prompted some pushback within the school community, but they didn't realize just how much until they discussed their request with classmates, teachers and administrators on Dec. 9.
"They were saying we were forcing our ideals on people," said Johnson, an 11th-grader from Starksboro. "One Community Council member told us we need to represent all people in the community."
Student organizers left the meeting with the impression that some of their classmates were being kept from school because of the flag, said Campbell, who is in 10th grade.
Mount Abe Principal Shannon Warden acknowledged that this is true.
"We had a small number of students, families and community members contact me with their frustration about Mt. Abe flying the flag," Warden told the Independent in an email this week. In a subsequent email she confirmed that "some families chose not to send their students to school while the flag was raised or during the times that these topics were being discussed."
This was not entirely unexpected, she said.
"When we began the educational piece on raising the Black Lives Matter flag we knew that not all students, or people in our community, would be supportive. However, it was a step in the right direction of Mt. Abe actively doing something about equality and the injustices that BIPOC students across the country experience in public schools."
Doing the public work of antiracism often provokes such responses, said Vermont Rep. Mari Cordes, D-Lincoln.
"Any change we've made in the world or in the U.S. or in Vermont has been uncomfortable," Cordes said. "It's part of waking up. Institutions like schools, legislatures and businesses need to model how to move forward within that discomfort."
Unfortunately, Cordes added, "there's a huge temptation, especially as white people who have not experienced racism, to focus on white discomfort. We should instead be focusing on the generational and daily discomfort of BIPOC people."
The flag raising, along with the conversations and discomfort it has prompted, represent "an incredible opportunity to join the community with the school to continue this dialog," Cordes said.
Much of that work is already happening in the school, said eighth-grade English teacher Kelly Osborne, who serves on both the Community Council and the Diversity and Equity Committee.
Along with two colleagues, Osborne developed a four-week curriculum that would allow students to engage around a variety of topics dealing with racism.
During the lessons, which took place during advisory, students held discussions, participated in individual and group activities, and watched videos, Osborne told the Independent.
"We discussed social identities and what identity means, and we discussed race and what race is," Osborne said. "It was really encouraging to see people interact."
Educators, including Warden, worked hard to make the curriculum as inclusive as possible and to present topics and discussions in ways that wouldn't feel alienating, Osborne said.
"Whatever pushback or alienation or resistance there was, Shannon Warden has handled it very well," she added.
As of Monday, MASA had collected nearly 500 signatures from students and members of the 5-Town community, Doucet said.
The students will submit the petition to the Community Council on Jan. 6, which is when the council is expected to vote on their request to keep the BLM flag flying.
"If we are raising the flag we should just leave it up there," said Giron, a 10th-grader from Bristol who at the Nov. 20 flag raising shared what it was like to be a Black student at Mount Abe. "If we don't want the flag up then why raise it? If we're supporting this then why is a petition needed?"
The voices of the uncomfortable are being given too much weight in the current conversation, she said.
"Black people don't feel comfortable being discriminated against. Black people are dying — that's not comfortable for them."
Osborne said she's proud of the MASA students and their work.
"It's been really cool to see the activism and community organizing by these 16-year-olds and 17-year-olds, and I think it's important to acknowledge the student-led nature of this, and how indebted we are to these students and their desire paired with action. It will benefit all of us."
Reach Christopher Ross at [email protected].
More News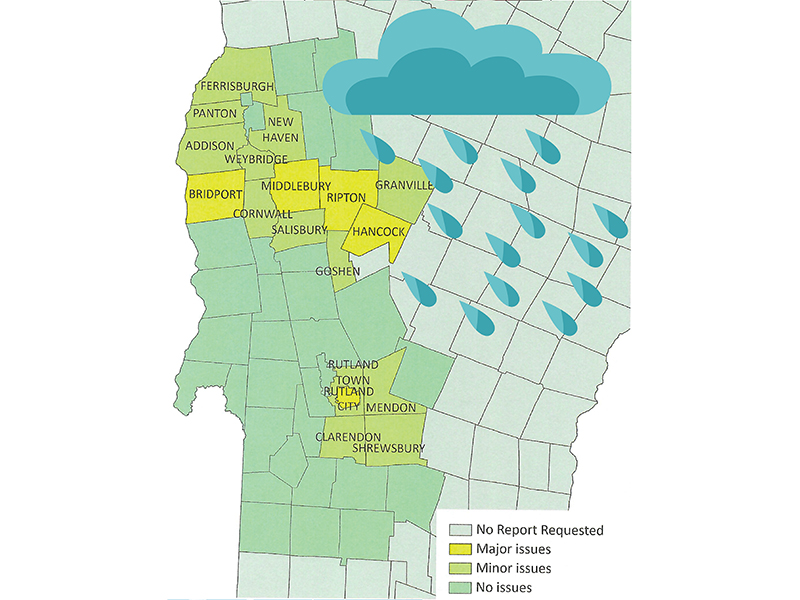 Local towns may get federal money to pay for more than a million dollars in cleanup and re … (read more)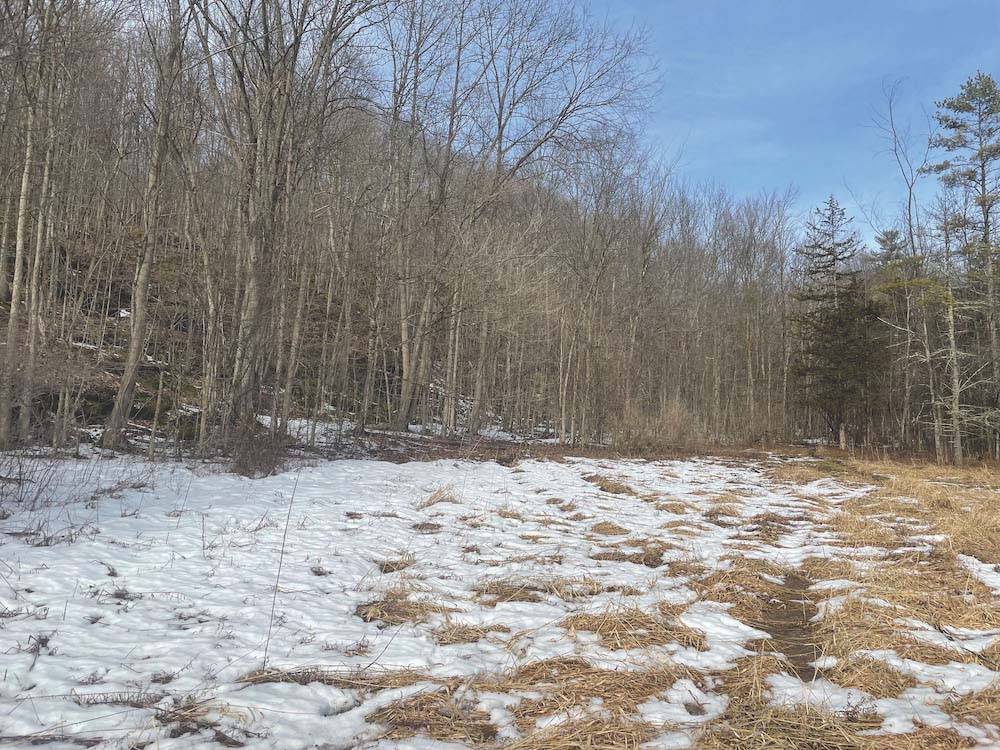 The Vermont Fish and Wildlife Department is putting $566,667 in grant money toward conserv … (read more)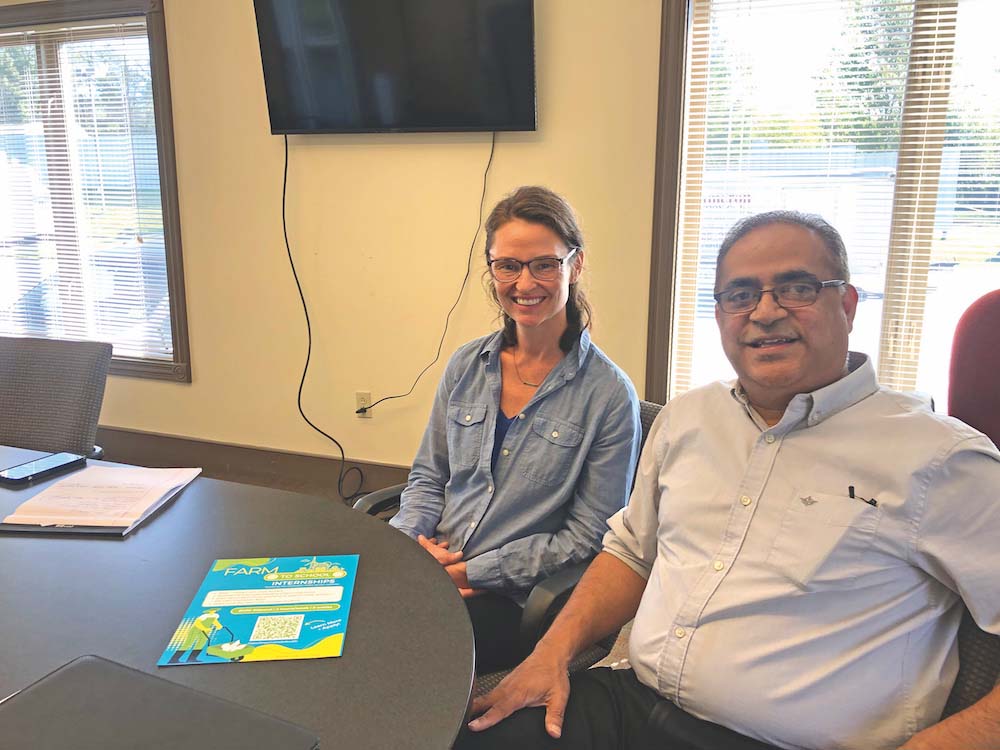 Like most things, the future of agriculture in Vermont lies in the hands of younger genera … (read more)