Vergennes Police Log: Resident cited for theft
VERGENNES — For the second straight week Vergennes police cited a city resident for what they alleged were multiple incidents of theft from Shaw's Supermarket.
Police said they recently cited Tiffany Bedard, 32, for five counts of retail theft, and they also issued her a no-trespass order on behalf of the store's management.
During the prior week police had said they cited Bedard for what they called "a number of retail thefts" from Shaw's.
Between Dec. 14 and 20, Vergennes police also conducted 18 motorized patrols and one on foot, ticketed three vehicles left overnight on city streets in violation of the city's wintertime parking ban and ordered one of them towed, and also:
On Dec. 14:
•           Went to Cataract Lane to assist the Vergennes Area Rescue Squad with a female who was feeling suicidal. The female was convinced to go to Porter Hospital to seek help.
•           Talked to a man who reported what appeared to be an abandoned pontoon boat at Falls Park. Police learned who owned the boat and it was removed.
•           Helped calm a female resident at the Valley Vista facility on Alden Place who was experiencing mental duress. Officers persuaded her to speak with a counselor.
On Dec. 15:
•           Assisted a tenant of a Battery Hill apartment building who said her landlord was not providing heat. Police learned the fuel distributor would not deliver to the building because it was not up to fire safety code, and they provided the tenant the phone number of the state fire marshal's office.
•           Helped a resident who wanted to file a missing person's report with the Seattle Police Department, which required her to file a report locally before a complaint would be accepted.
•           Helped a woman whose ex-boyfriend showed up in her driveway at 4:30 a.m. and wanted to speak with her. Police said the woman reported she had told her ex-boyfriend their relationship had been over for more than a year, and she did not want to speak with him. Police told him not to contact her again, and said he agreed.
On Dec. 16:
•           Responded to a report of two people arguing in the driveway of a School Street residence, calmed the parties down, and persuaded one to leave.
•           Checked out a report of a suspicious man who was wandering around the Champlain Farms Store on Main Street and appeared high on drugs. He was gone when police arrived, and they could not find his vehicle, but they alerted  Shelburne police.
•           On Dec. 19 helped motorists get into their locked vehicles on South Water and Main streets.
•           On Dec. 20 spoke to a vehicle owner who said their vehicle had been damaged in the New Haven Road car wash. Police told him it was a civil issue, but tried unsuccessfully to reach the business owner on his behalf.
More News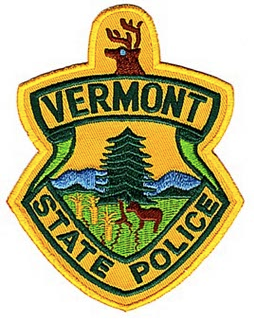 Troopers are investigating a suspicious death in Waltham that occurred around 7 p.m. on Fr … (read more)
A Vergennes man was seriously injured when he was hit by an SUV while he was aiding an inj … (read more)
Neil A. Abrahamson, 36,  of Vergennes was seriously injured when he was hit by an SUV whil … (read more)