Otter monster attacks the Town Hall Theater
Downtown Middlebury is all decked out in holiday spirit, but have you noticed the sculpture in the window of the National Bank of Middlebury? 
"It's not a wreath, it's not lights and it's not a tree," said sculptor Daniel Houghton, who is Animation Studio Producer at Middlebury College. "But it seems right at home in a holiday window."
Anyone know what it is?
Why it's a miniature diorama of a gigantic otter-monster attacking the Town Hall Theater, of course. 
The fantastical sculpture, "Attack on the Town Hall Theater," was conceptualized and then constructed by Houghton (plus a few other contributors including recent Middlebury College alumni Hans Goudey, Middlebury Union Middle School eighth-grader Jackson Trump and Jackson's dad, Jeff). Houghton started the project on Sept. 1 alongside his students, as they worked on their own projects this fall semester. 
"My job is to do stuff with 20-year-olds," Houghton said. "They live in a dreamy space, where they play, experiment and find something epic and then start chasing it. I ran alongside them (with this digital sculpture) to model what it could look and feel like — I was doing what they're asked to do."
From the very beginning, Houghton documented his process on a YouTube channel, where he shared the emotions and techniques behind the scenes. He finished the project in early December and installed the diorama on a revolving pedestal at eye-level for kids, and everyone else willing to crouch down a bit.
"What's been cool to see are the double takes," Houghton said. "People go by the bank's window and are like 'WTF is that?' Then they go to the post office, and when they walk back they're like, 'no wait… what is that?' The draw this piece has is amazing… it welcomes you back to the land of kids… it's a reminder for us all to take a momentary vacation to fantasyland. That makes me really happy and it's thrilling." 
But here's the $64 million question: why?
"Yeah, why should I spend every spare moment I've got modeling this building?" echoed Houghton, who spent about 200 hours constructing this piece and is also the dad to his two daughters (ages 3 and 6).
Good question.
The answer wasn't immediately apparent to Houghton either. In fact, he talks about his doubts and fears all the way through the construction process in his videos. But he compartmentalized those doubts and carried on. 
"One of the goals of this project was to start talking about digital sculpting," Houghton said. "I so regularly encounter the point of view that if a computer is involved there isn't a person there too. It's a strange, alienated view, so I'm working on finding ways to invite the audience in."
Houghton's YouTube channel offers nine succinct and catchy videos that detail the process of building a sculpture with computers and a 3-D printer. They've got an animator's flair and are easy to follow. 
As Houghton dug more into this monstrous project, he found himself drawing metaphors.
"You think about lots of different things when you work on a project like this," he reflected. "This 73.5-foot otter is alien, destructive and it's unclear where it came from… COVID, the Vermont economy, downtown Middlebury… those things come to mind when I'm thinking about big alien, oppressive forces that are ripping our communities apart.
"We live fearing this destruction that's coming… and defend against it," he continued. "Instead you should get to know what you love from all angles. Take things that you love and break them to know how and why you love them; otherwise they become precious and you run the risk of breaking them for real."
As we tiptoe carefully through this holiday season, take a moment to pause in front of the National Bank of Middlebury's window and let yourself slip into a fantastical world where you can rediscover the endless possibilities of your inner magic. After all, this might be the last chance you've got — the otter-monster and her baby are lurking in the depths of the Creek, waiting for their moment to destroy us all!
Happy Holidays.
More News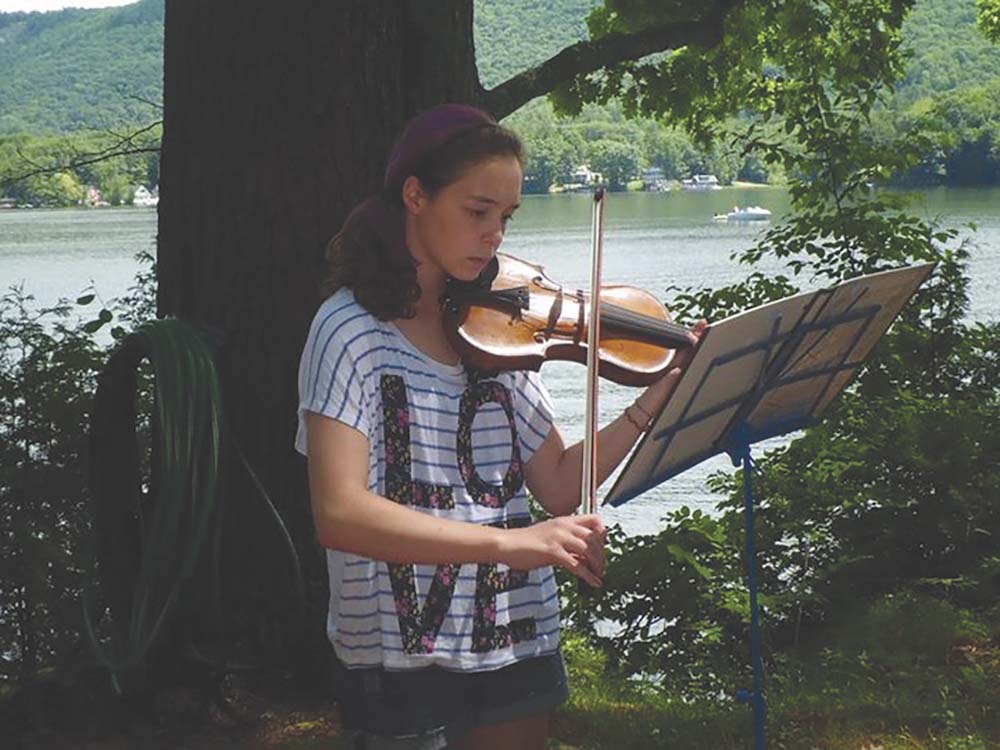 It's more than just band camp… it's Point CounterPoint. And this very special place, nestl … (read more)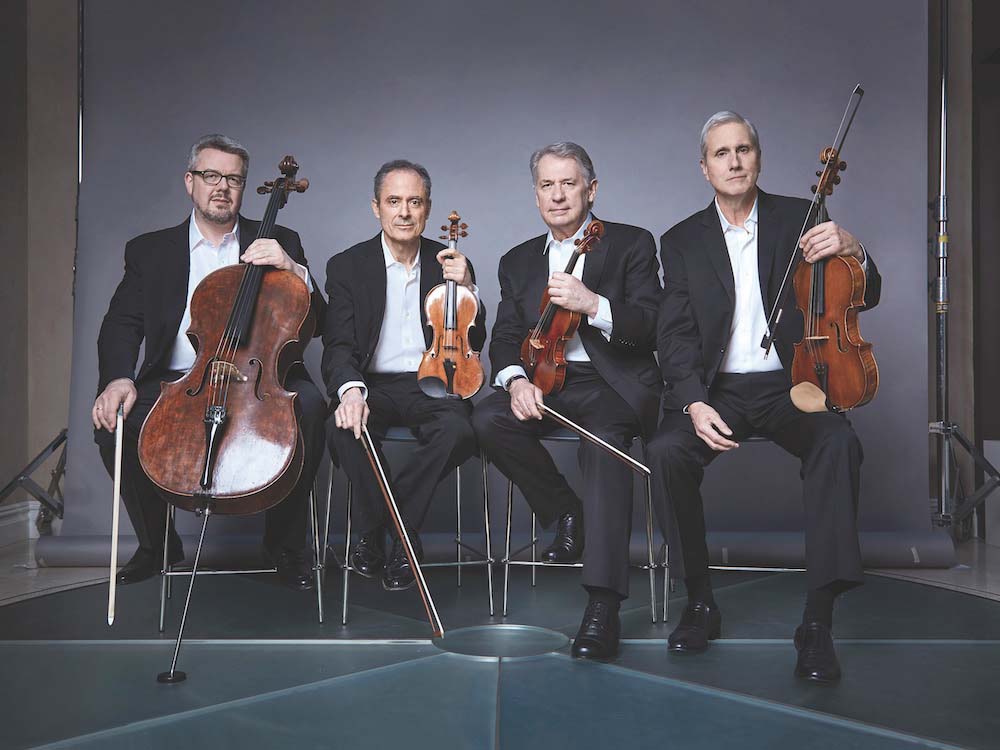 The Middlebury Performing Arts Series proudly opens its season with the legendary Emerson … (read more)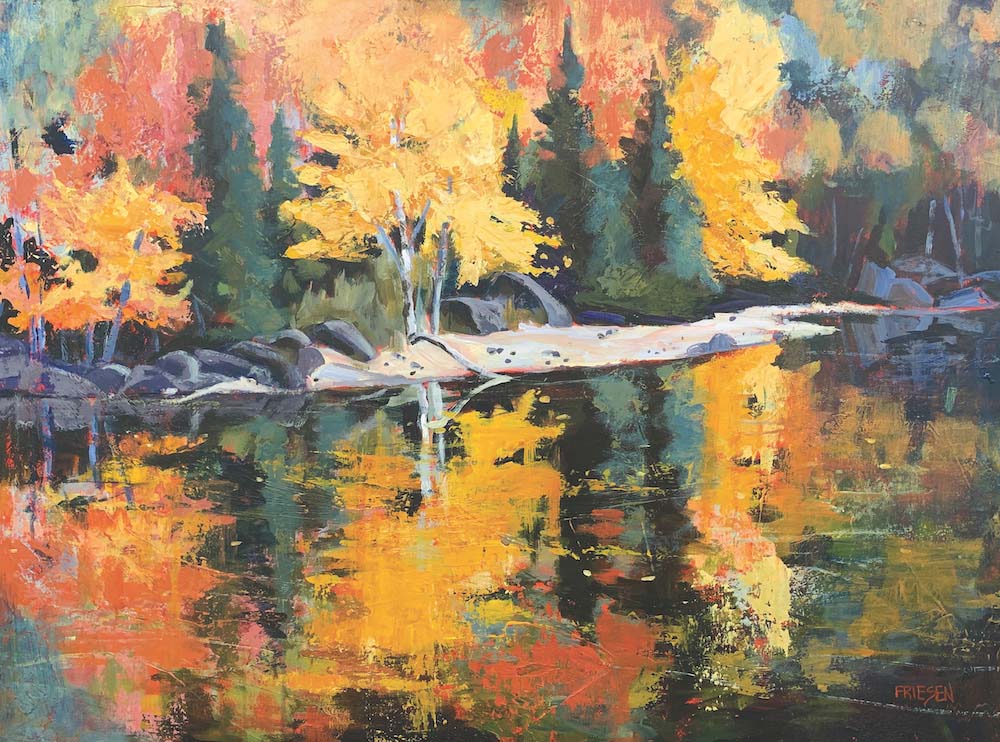 "Nature's Inner Light," a two-person exhibition featuring new work by Penny Billings and H … (read more)