Vt. colleges post some of the nation's lowest COVID numbers
Vermont colleges sent students home for the fall semester just before Thanksgiving, closing their doors on a bizarre — but largely Covid-19-free — semester.
Students spent this fall living under an array of stringent campus protocols intended to limit the virus's spread. Professors adapted to remote teaching and altered methods of delivering in-person classes, and staff worked to make reconfigured campuses run smoothly. 
And, as the semester comes to a close, officials say colleges' numbers show those measures have paid off.
At the state level, Vermont has handled its higher education reopenings better than nearly any other state. Only Alaska and Hawaii had fewer college cases of Covid-19 than Vermont this fall, according to a New York Times database tracking cases at universities. Nationally, more than 500 colleges had at least 100 cases, and 65 reported more than 1,000 cases. 
In contrast, just one Vermont college — the University of Vermont — had more than 100 student cases of the virus, according to Department of Financial Regulation data. 
Colleges statewide ended the semester with a total of 238 cases and a test positivity rate of 0.11%, compared to Maine and New Hampshire's 0.18% positivity rate, according to Mike Pieciak, commissioner of the Department of Financial Regulations.
"Vermont's colleges and universities certainly did a remarkable job keeping their students, their staff and their communities safe during this very unusual and challenging semester," Pieciak said at a press conference last week. 
Officials on the state's reopening team credit the success to state guidelines for colleges that were stricter than those in most parts of the country, with mandated arrival-day and day-7 Covid-19 testing for returning students. Those tests helped colleges start the fall mostly free of infection, they said. 
Vermont colleges continued to test their students throughout the semester, at varying rates by school, a step that more than two-thirds of schools nationwide declined to take. It helped that most students came from low-infection states at the start of the semester — Vermont itself, and nearby states that then had low infection rates. 
"It was so helpful to have a single, unified message for reopenings from the state," said Sophie Zdatny, chancellor of the Vermont State Colleges. "Mandating arrival dates and setting expectations about arrival-day and day-7 tests meant that messaging from the colleges was reinforced by messaging from the state."
In an approach that officials said may not have been possible in larger states with more schools, Health Commissioner Mark Levine and Deputy Commissioner Tracy Dolan met weekly with leaders from each college to discuss health protocols.
"We started working with college leadership early on, and they were a delight to work with," Dolan said. "Sometimes they went even beyond our recommendations to become even more cautious with their guidelines, ramping up testing."
STUDENT BEHAVIOR
Before students returned to campus, residents of college towns, including Middlebury and Randolph, worried that they would bring the virus with them, and might spread it by partying or otherwise breaking school policy. 
While some students did end up breaking rules — colleges disciplined 2,311 students by the semester's end, sending 101 of them home, according to data from the Agency of Commerce and Community Development — officials also credited student buy-in to schools' health pledges for the fall's success.
Good student behavior at colleges was key not just to keeping campuses safe but for limiting viral spread in Vermont's other communities, Dolan said. 
"We really appreciate students and their families helping make this happen. Because not only do they protect their own ability to go to school, but by doing what they did, they also kept rates down so that younger students could go to school and our economy could keep open," Dolan said. "People doing the right thing has a lot of ripple effects." 
Zdatny said she was "very pleased at how our students and employees handled their response to the pandemic." As a result, "we had very few cases on our campuses and very little spread related to those cases," she said. Vermont State Colleges reported 20 cases on three campuses that housed students this fall. 
In Middlebury, where college employees and local residents sent letters to college President Laurie Patton in August, asking her to reverse Middlebury College's reopening plan, the college reported just 5 cases by semester's end. 
"I think that in Vermont, most students could almost pretend that the pandemic didn't exist on campus," said Benjy Renton, a senior at Middlebury who has received national press for his contact-tracing work on Covid-19 outbreaks at the White House. In his experience, that didn't necessarily translate to students being disrespectful of health guidelines. "People at Middlebury went back because they cared about their community and wanted to be back," he said. 
On Thursday, Patton took out a full-page ad in the Addison Independent newspaper, thanking the community for its support through the semester. 
Renton speculated that the student experience at Vermont colleges was about as close to normal as it could have been, given this fall's circumstances. Still, it wasn't without challenge: Powering through the semester without breaks, a step most schools took to ensure students could leave campuses by Thanksgiving, took its toll by semester's end on students and professors alike. 
"I know some schools have done wellness days, or, you know, days that are split up throughout the semester as breaks," he said. "Hopefully more schools will do that in the spring." 
LOOKING AHEAD
Some outbreaks did appear on the state's campuses this fall: 
•St. Michael's College in Colchester had a spate of late-semester cases that began when eight students tested positive on Oct. 22, eventually prompting the college to go all-remote for the rest of its semester. 
•In Burlington, UVM reported dozens of new cases in the weeks between Halloween and students' departure. 
"The increase in the number of cases was a reminder about how insidious this new coronavirus is," Enrique Corredera, UVM's public affairs director, said of those cases.
UVM offered optional exit testing to all students before they left campus for Thanksgiving, a measure that colleges including Middlebury, Norwich University and Northern Vermont extended to students. At St. Michael's, students were required to receive a test before departing after the outbreak there.
UVM students who received a positive exit test went into isolation at the university, according to Corredera. 
Most colleges ceased their testing programs after students departed. While the state has expanded testing in certain locations and for populations like long-term care homes in recent days, Dolan said lower weekly testing numbers will be at least partly attributable to the dropoff in college testing in the weeks ahead.
UVM, though, does plan to continue testing for students and staff who remain in Burlington. On Wednesday,  Burlington Mayor Miro Weinberger said that plan will be an important part of the city's response to the virus going forward, as Burlington and the state look to increase testing.
While campuses registered new cases towards the semester's end, officials believe they avoided the worst of possible outbreaks by sending students home before Thanksgiving. 
"We were all hoping that no one would get sick, but in light of what was happening in the rest of the country, that was unrealistic," said Richard Schneider, former president of Norwich University and the head of the state's college reopenings team. "I was pleased with how we contained it, and that we did contain it." 
Under state guidelines, colleges may welcome students back to their campuses for the spring semester beginning on Feb. 1. Most plan to do so, and the state will continue to evaluate national and local case rates in the months ahead as that date approaches.
More News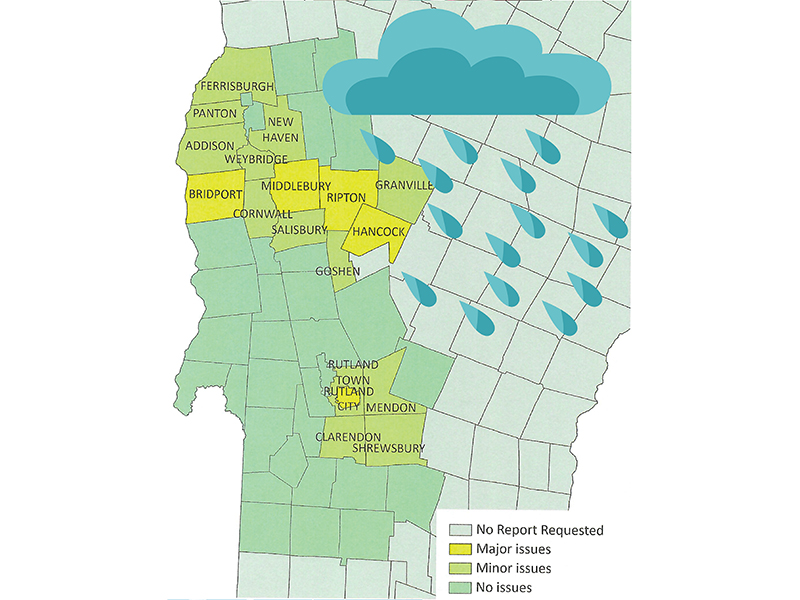 Local towns may get federal money to pay for more than a million dollars in cleanup and re … (read more)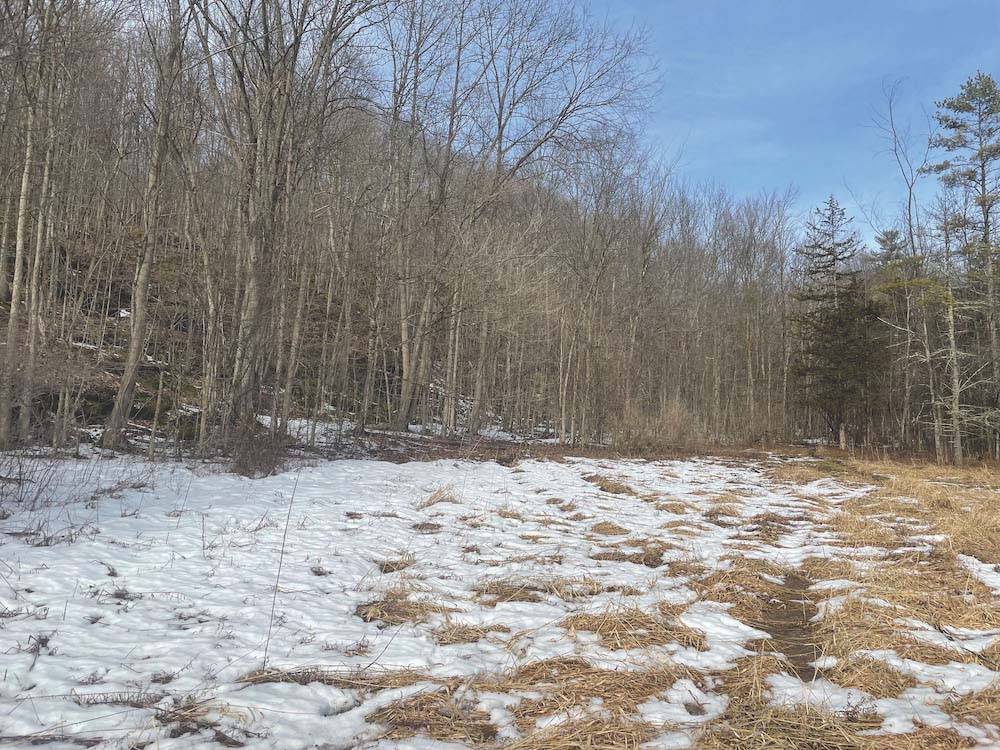 The Vermont Fish and Wildlife Department is putting $566,667 in grant money toward conserv … (read more)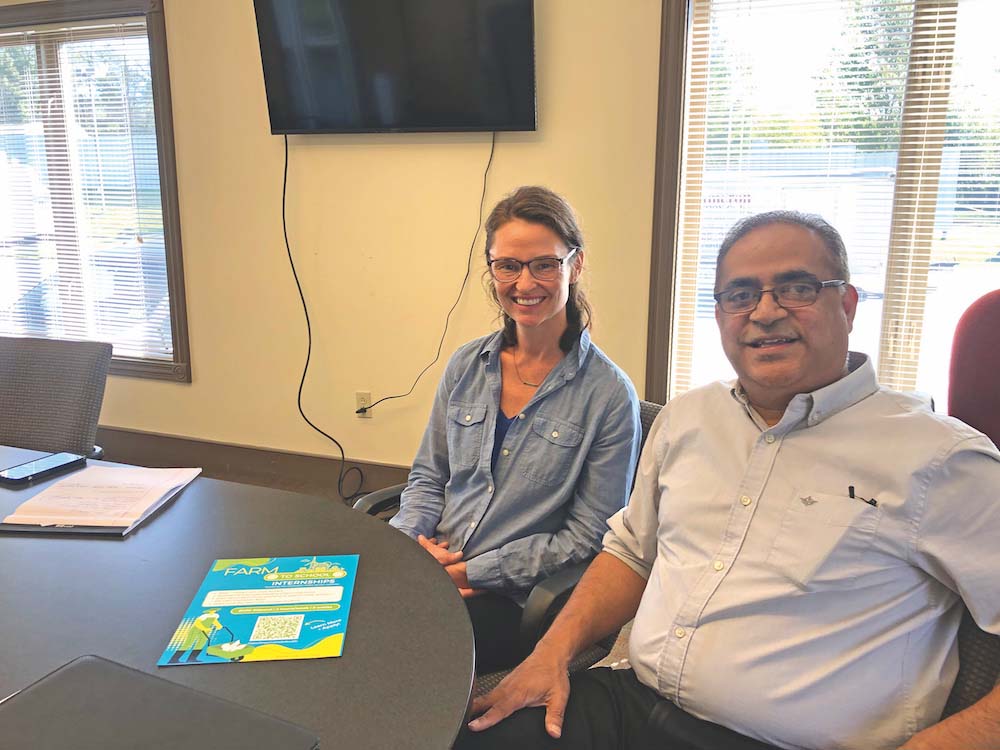 Like most things, the future of agriculture in Vermont lies in the hands of younger genera … (read more)