Cirque de Fuego to light up the night in Middlebury
MIDDLEBURY — As with all else in 2020, public activities in Middlebury will be different this holiday season. But the Better Middlebury Partnership and the local businesses and boosters it represents nevertheless have a slate of activities designed to lighten spirits and put everyone in a holiday mood.
A couple holiday traditions continue as always.
To set the stage, BMP volunteers and members of the Middlebury Fire Department strung seasonal holiday wreaths and hung them from lamp posts in downtown.
The annual Very Merry Middlebury holiday kick-off is, sadly, not going to happen in 2020. But there are some kick-off activities planned for Dec. 3.
That Thursday there will be a Bundle Up outdoor market from 3 to 7 p.m. on Merchants Row. Bundle, a pop-up store that had been showcasing local products to benefit entrepreneurs and draw shoppers downtown, closed it's indoor market, but has moved to do outdoor events, including one on Merchants Row in November.
To sweeten the event the Vermont fire event troupe Cirque de Fuego will perform their amazing flaming act, thanks to Town Hall Theater. You may have seen the troupe at Bristol's holiday celebrations over the past few years.
As of late last week, the husband and wife team from Jericho said they were cautiously optimistic that state pandemic measures would allow them to provide some first-rate ambient fire entertainment for the Bundle Up Holiday Makers Market on Merchants Row.
"We're thrilled at the opportunity to perform again — outside, at a safe distance!" Cirque said on its Facebook page.
If that's not enough to bring you to downtown Middlebury, merchants are planning to have their stores open until 7 p.m. that night as well. 
There are also plans to raise a large Christmas tree in the Marble Works in early December. Though there will not be a public lighting event, the beautiful tree will provide another reason to come downtown and walk around during the holiday season.
If you are in the Marble Works during the evening, you can take the opportunity to stop and gaze at the Otter Creek falls, which will be illuminated for the month of December. Again, there won't be a formal lighting ceremony so that people can keep socially distant, but the lights will give an unusual show from vantage points from both sides of the creek and from the footbridge crossing it.
Although there won't be a public lighting ceremony, there is a chance for you to take part in downtown holiday activities. Everyone is invited to contribute an ornament to a community-decorated tree, which will be set up inside one of the empty windows on the Battell Block. Drop off your handmade or other ornaments in the basket in front of 51 Main St., and the BMP folks will add them to the tree. 
"There is no deadline, we'll hang them as they come in," said Karen Duguay, executive director of the BMP. 
Check out the Better Middlebury Partnership Facebook page for flash deals that will be offered over the holidays, and keep an eye on the Experience Middlebury Instagram page for surprise local deals between Thanksgiving and Christmas.
Another thing that won't be missing this year is Santa Claus. Maple Landmark will be offering drive-through visits with Santa on Dec. 5 (see story on Page 8). The BMP has also been in contact with the Santa HQ at the North Pole and arranged to have a mailbox in downtown Middlebury that will accept children's letters to Santa. Look for the mailbox downtown and drop in your letter to Santa — you just might hear back! 
In conjunction with the Middlebury activities, the Addison Independent is sponsoring an Addison County-wide holiday decorating contest. Submit a photo of your home or business all decked out for the holidays and then go onto the Addy Indy Facebook page for details and to cast your vote for the favorite. There will be five winners who will receive $150 in Middlebury Money, Vergennes Green and Bristol Bucks.
Middlebury organizers have a few other things in the works but details haven't been finalized, so look in the weekly Addison Independent as more activities are planned.  
More News
Blasting ledge could begin on Monday in Vergennes as work on the $25 million Vergennes Gra … (read more)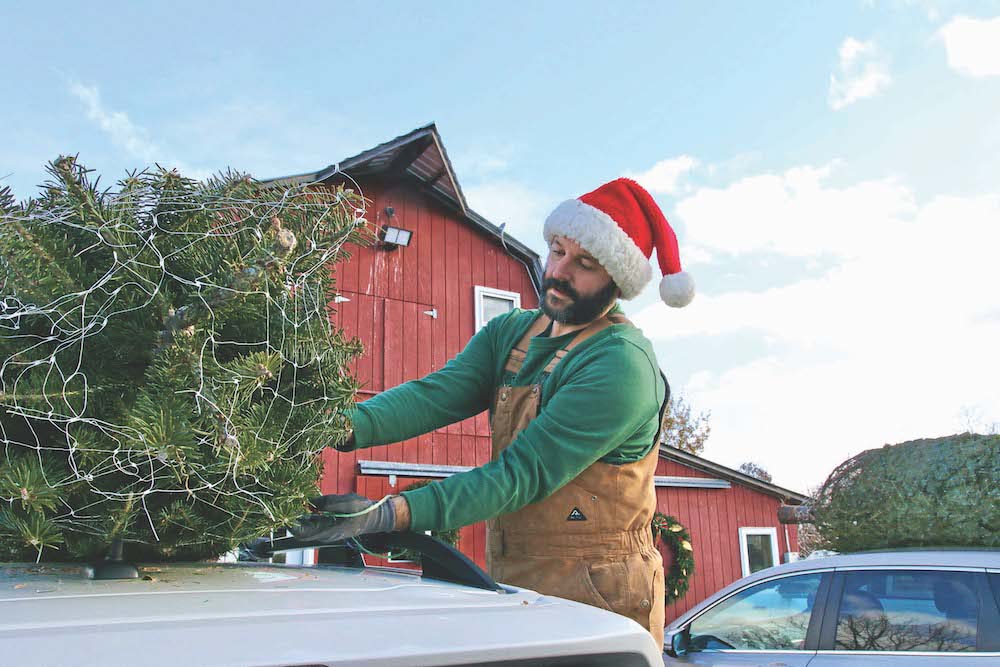 With the holiday season underway, county Christmas tree farms have begun welcoming visitor … (read more)
As the Middlebury Snowbowl prepares for opening day this Saturday, Dec. 9, loyal skiers an … (read more)