Middlebury to welcome a home store & bakery
I wanted to help bring energy, interest and people into the downtown as we're rebuilding right now. So a pop-up seemed like a good way to help with that.
— Monique Bonner of Addison West
MIDDLEBURY — While downtown Middlebury is looking to fill storefront vacancies in wake of the COVID-19 pandemic, disruption from the tunnel project and the challenging business climate, two new stores are launching in the county's shire town.
They take their names from the opposite ends of a compass: one is called Addison West and the other is Otter East.
Addison West, offering furniture and a wide variety of household accessories and décor, opened on Nov. 14 at 44 Main St., a space most recently occupied by Community Barn Ventures. Owned and operated by Monique Bonner of Cornwall, Addison West began in mid-October as an online business. Bonner has now decided to give it a try as an in-person pop-up venture through Christmas, after which she'll consider giving it a permanent home somewhere in town.
"I just decided that it was time to follow a passion," Bonner said.
"Maybe you could call it a mid-life inspired endeavor," she added, noting she recently marked her 50th birthday.
Meanwhile, Community Barn Ventures partners Mary Cullinane and Stacey Rainey have moved their business from Main Street into the old Stone Mill in Frog Hollow, a building they recently purchased and creatively renovated into a retail/office/restaurant hub bordering Otter Creek.
"Otter East" is a new deli/bakery venture that will soon open at 51 Ossie Road, an East Middlebury spot formerly occupied by the Downhome Deli. Ned Horton, owner of the popular Otter Creek Bakery, is the driving force behind Otter East.
"We're excited, and getting a lot of feedback from people stopping by (the new location) to say 'Hello,'" Horton said. "It's going to be an evolving set of offerings there. We'll get started with some of the basics and start adding as we go. We're eager to launch the ship.'"
ADDISON WEST
Bonner developed an interest in retail early in life, and it has stayed with her.
"I launched a business with a friend when we were in 6th grade — we manufactured and sold handmade painted and ribbon barrettes," she recalled. "Funnily, it was actually a boom time for those barrettes so we did surprisingly well, even selling to local stores in our hometown. And then later, for a period after college, I had business making and selling custom hand-knitted mittens and hats. But for the past 20 years I've been working for technology companies, predominantly in marketing."
In Addison West, Bonner is showcasing household products that tickle her fancy, and she believes they'll have widespread appeal.
"I've been a collector of vintage decor items for years, always with the thought that I was eventually going to start a business," she said. "I love mixing new with vintage, things that have history. That's a huge part of my philosophy on home design and decorating. I also love that buying vintage or antique items and furniture for your home is another way for us to think and act sustainably."
Perusal of theaddisonwest.com offers perspective on what you'll find at the 44 Main St. pop-up. Teak weed scoops. Covered stoneware baking dishes. Bamboo napkin holders. Hand-carved serving bowls. Soapstone candle holders. Ceramic lamps. Glazed vases. Vintage pewter napkin rings. Jewelry boxes.
That's just a sampling. Addison West currently offers Addison County-inspired artwork by EJ Bartlett and Breadloaf View Farm maple syrup from Cornwall. And Bonner wants to showcase more local makers, artists and artisans.
Having a physical location for the store will allow Bonner and her business partner, Bibiana DeSouza Schott, to have more direct interaction with customers.
"I just felt increasingly passionately that I wanted to help bring energy, interest and people into the downtown as we're rebuilding right now," she said. "So a pop-up seemed like a good way to help with that. Mary and Stacey, of the Stone Mill and Community Barn Ventures, were super supportive with offering us their space for use this season. They are great role models for us other aspiring entrepreneurs."
Customers will be able to buy everything listed at theaddisonwest.com through the 44 Main St. store, as well as a number of items that aren't on the site. Pop-up store hours are noon-5 p.m., Wednesday-Sunday "at a minimum," according to Bonner. 
While Addison West will recede to online sometime after Christmas, Bonner hopes to bring it back to the downtown in the near future.
"I'd love for us to do something more permanent in town," she said. "But right now there is just so much uncertainty given everything going on, so it's very hard to say." 
OTTER EAST
Horton acquired downtown Middlebury's Otter Creek Bakery the past January from Ben and Sarah Wood, who operated the successful establishment for more than three decades. Horton's an experienced entrepreneur whose holdings include two "Tin Cup" coffee shops in the Nashville, Tenn., area.
At the outset, Horton viewed 51 Ossie Road as a production facility for Otter Creek Bakery's products. But he elected to make it a new retail location after hearing from multiple sources that East Middlebury could use a local deli.
"People miss the Downhome Deli, and it gives them another option to grab some of our product," Horton said. "This location might be a little more convenient for them depending on what they're doing that time of day."
So Otter East will emphasize deli and sandwiches of all kinds. Customers will also find baked goods and household larder staples, such as milk, bread, butter, flour and canned goods.
Horton anticipates a Monday through Saturday schedule for Otter East, which will initially cater to breakfast and lunch customers, with the possibility for extended hours.
"We're going to have some phased-in things we'll offer here; there might be some sauces and other things we're looking to do," Horton said. "We might have a relationship with other vendors to bring their products here, too."
As the Independent went to press, workers continued to renovate 51 Ossie Road to prepare it for the new venture. Passersby will notice a change in the building's color from maroon to a blue associated with the Otter Creek Bakery logo. Workers are installing new equipment, display racks and they're reducing the size of the interior wall that separates the deli from customers.
The walk-in cooler is also getting an update.
Horton has yet to set a firm opening date for Otter East, though he'd like to see it launch by early December.
Reporter John Flowers is at [email protected]. 
More News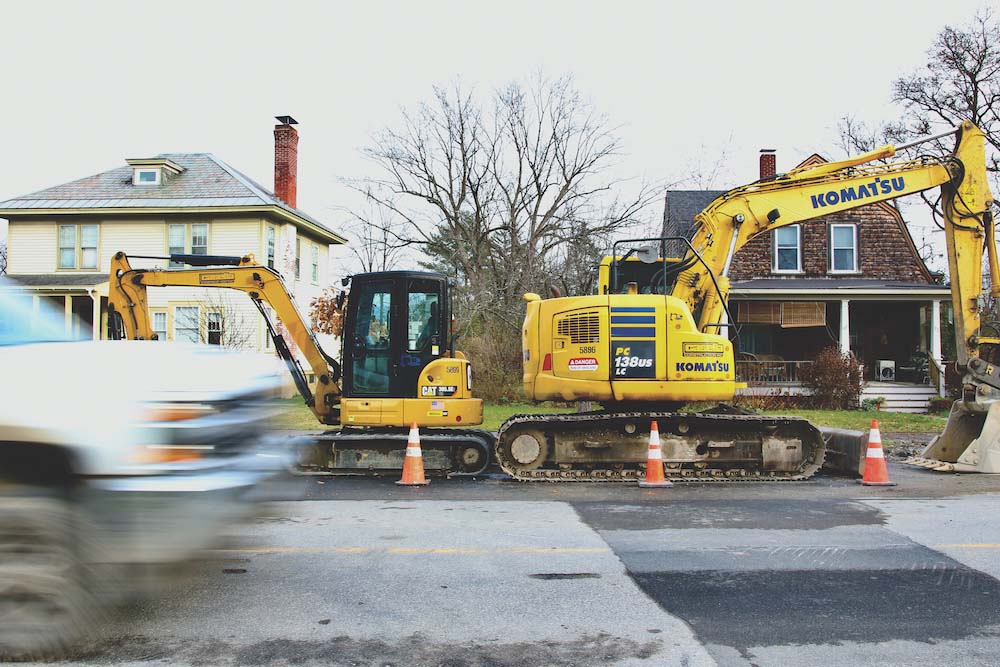 Middlebury voters next year will be asked to support three separate bond votes totaling $2 … (read more)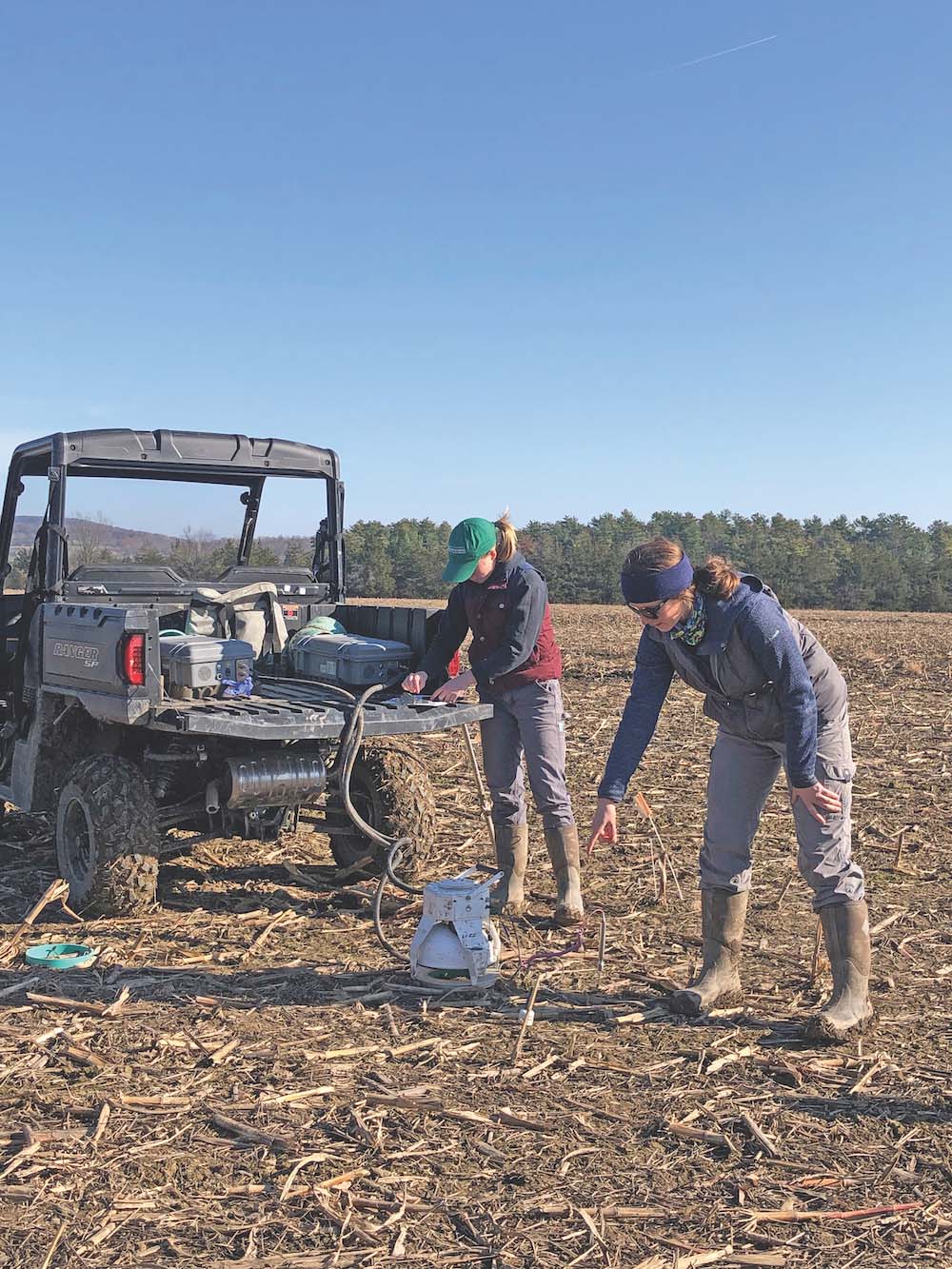 From planting cover crops to transitioning toward no-till or reduced-till approaches, farm … (read more)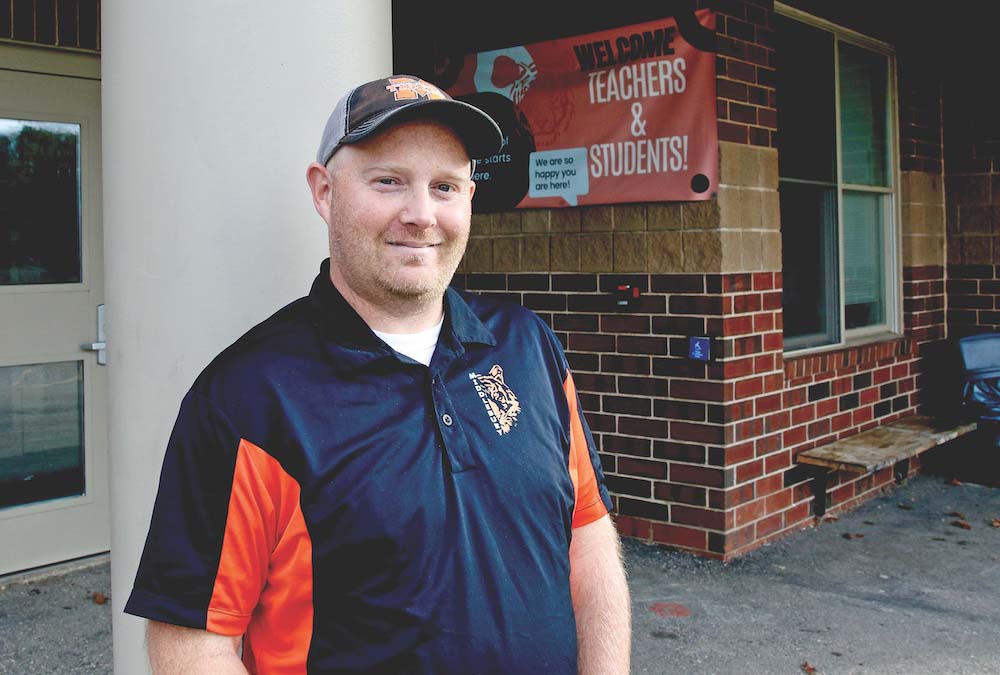 Dustin Hunt always knew he wanted to work with children in the field of athletics. He got … (read more)