Young, novice hunters bag 'em
ADDISON COUNTY — Young and first-time hunters combined to bring 105 deer to Addison County's seven wildlife reporting stations after going out during Youth Hunting Weekend on Oct. 24 and 25. 
That total was typical for Addison County's Youth Hunting Weekends in the past decade, with kills ranging from a low of 78 in 2015 to last year's record high of 142. In the 2017 and 2018 weekends, for instance, youth hunters took 110 deer.
For 2020, Department of Fish and Wildlife officials introduced three wrinkles into the state's late-year deer seasons, one of which affected youth weekend: First-time deer-hunting license holders ages 16 and up were allowed to join young hunters (age 15 and younger) in the woods over the weekend of Oct. 24 and 25, which doubled as "Novice Deer Hunting Weekend."
Youths had 92 deer weighed locally, while Novice Hunters brought another 13. 
Wildlife biologist Nick Fortin, Fish & Wildlife's Deer Project Leader, said statewide Novice Weekend proved to be a valuable addition for the department. 
"We did really well with that new experiment," Fortin said.
But Fortin acknowledged that the youth weekend was not a big hit this year, although he had no good reason to offer why. He speculated about the weather, which was unseasonably cool over that weekend. 
However, Fortin said wildlife officials collected info at New Haven hunting and fishing supply and gun store Rack 'N Reel, and that station proved to be a bright spot among reporting stations statewide.
"Rack 'N Reel was one that did exceed expectations," Fortin said, adding that both the state's new October muzzleloader season and ongoing bow season are doing well (see muzzleloader story in this edition).
A few young hunters brought down trophy bucks. Walter Shondube took the largest to Orwell's Buxton's Store, a 198-pound, 6-pointer he shot in Orwell. 
The best combination of size and rack might have been the 191-pound, 8-pointer Riley Coffey took to Rack 'N Reel after bagging it in Monkton. 
Also of note: Isabella Kilbourn's 172-pound, 8-pointer taken in Ferrisburgh and weighed at Rack 'N Reel, and Avery Audet's 167-pound, 8-pointer shot in Orwell and weighed at Buxton's. 
The following hunters were successful that weekend and reported their kills to those two stations or to Vermont Field Sports in Middlebury, Lincoln or West Addison general stores, Green Mountain Trails End in Bristol, or C&S Hunting Supplies in East Middlebury.
Their deer are listed by town of kill, weight in pounds, or if a buck simply by pounds and points.  
WEST ADDISON GENERAL STORE
YOUTH: 
Aiden Farnsworth, New Haven, 78-pound doe; Abigail St. George, Charlotte, 101 doe; Ira Hines, Bridport, 110 doe; Cecilia Didyoung, Bridport, 113 doe.
NOVICE: Castel Edwards, Panton, 110 doe; Kathleen King, Bridport, 117 doe. 
BUXTON'S STORE
YOUTH: Noah Abbott, Shoreham, 55 fawn; Kaylee Maloy, Sudbury, 106 male; Isabella Wilbur, Orwell, 120 doe; Avery Carl, Shoreham, 72 fawn; Levi Wilson, Orwell, 142-3 points; Avery Audet, Orwell, 167-8; Gabriel New, Orwell, 61 fawn; Samuel Luis, Whiting, 67 fawn; Natalie Davis, Shoreham, 100-6; and Walter Shondube, Orwell, 198-6.
Also, Jalynn Sunderland, Orwell, 114 doe; Hannah Gendreau, Shoreham, 111 doe; John Ellis, West Haven, 134-7; Madison Hughes, Fair Haven, 122 doe; Tanner Burns, Shoreham, 112-2; Brady New, Orwell, 105 doe; Lillian Paquette, Shoreham, 125 doe; Aiden Laduke, Shoreham, 96 doe; and Taryn Burns, Shoreham, 126 doe. 
NOVICE: Ryan McNulty, Cornwall, 72 fawn; Paige Quesnel, Shoreham, 112 doe; Mitchell Bowen, Benson, 133 doe; Kristine Provencher, Cornwall, 60 fawn; Kira Kemp, Sudbury, 138-2. 
VERMONT FIELD SPORTS
YOUTH: Colten Butler, Middlebury, 157-4; Kaleb Morse, Cornwall, 138 doe; Dereck Raymond, Salisbury, 128 doe; Nolan Quenneville, Hubbardton, 128-7, Savannah Mitchell, Leicester, 120 doe; Zachary Welch, Bridport, 120-3; John Coleman, Shoreham, 85 fawn; Casey Calzini, Cornwall, 80 fawn; Thomas Bishop, Addison, 70 fawn. 
NOVICE: Sara Kelley, Salisbury, 82 fawn. 
GREEN MT. TRAILS END
YOUTH: Kiley Sorrell, Charlotte, 140 doe; Emily Sherman, Bristol, 131 doe; Camden Fox, Hinesburg, 128-3; Evan Audy, New Haven, 123-2; Dominic Saunders, Bristol, 116-2; Paden Lathrop, Bristol, 114 doe; John Lucia, New Haven, 111 doe; and Chance Denecker, Lincoln, 83 doe.
LINCOLN GENERAL 
YOUTH: Hunter Collins, Berkshire, fawn; Kasey Cavoretto, Lincoln, 116 doe; Haley Shepard, Lincoln, fawn; Mason Atkins, Lincoln, fawn; Gavin McNulty, Shoreham, 115 doe; Dylan Elder, Starksboro, 108 doe.
Also, Ryan Jennings, Lincoln, 83 doe; Dylan Mason, New Haven, 70 fawn; Blake Lowell, Charlotte, 70 fawn; Sarah Hill, Bristol, 60 fawn; Alivia Briggs, New Haven, 60 fawn; Addyson Fleming, New Haven, 60 fawn; Carter Antos-Fleming, Starksboro, 55 fawn; and Blake Bowen, Lincoln, 52 fawn. 
C&S HUNTING SUPPLIES
YOUTH: Hagen White, Starksboro, 107 doe; Levi McGuire, Middlebury, 97 doe; Nolan Warner, Middlebury, 57 fawn. 
RACK 'N REEL
YOUTH: Leah Fitzgerald, New Haven, 126 doe; Cameron Stone, New Haven, 69 fawn; Jorja Goodspeed, Hinesburg, 62 fawn; Kyle Clark, Ferrisburgh, 113 doe; Joleigh Bradford, Ferrisburgh, 117 doe; Greyson VanderWey, New Haven, 127-2; Elijah Duprey, Waltham, 117 doe; Libby Ringer, Panton, 130 doe; and Eli Brace, Rutland 107 doe.
Also, Tanner English, Salisbury, 104 doe; James Malcolm, Pawlet, 86 doe; Reese Paquette, Ferrisburgh, 85 doe; Mason Livingston, New Haven, 120 doe; Tyerell Lavoie, New Haven, 56 fawn; Ryan Hoague, Bristol, 63 fawn; Silas Shepard, Lincoln, 136-1; Devan Hemingway, Ferrisburgh, 134-3; and Payton Lavoie, Ferrisburgh, 132 doe.
Also, Alexis Boise, Panton, 114 doe; Brian Bora, Charlotte, 124 doe; Chase Stokes, Charlotte, 132 doe; Isabella Kilbourn, Ferrisburgh, 172-8; Avery Emilio, New Haven, 127-2; Christopher Brown, Panton, 138-4; Hunter Pizzagalli, Charlotte, 130-7; Emmali Rougier, Monkton, 122-2; and Carter Maxwell, Ferrisburgh, 150-7. 
Also, Kyra Bradford, Ferrisburgh, 116-3; Olivia Correia, Addison, 114-0; Wyatt Anderson, New Haven, 164-6; Caleb Stearns, Ferrisburgh, 71 fawn; Sadie Shepard, Monkton, 107-4; and Riley Coffey, Monkton, 191-8. 
NOVICE: Meredith Green, Ferrisburgh, 115 doe; Lewis Nottonson, 115 doe; Alysia Coyle, 114 doe; Trisha Smith, Panton, 117 doe; Ulrick Meyer, Panton, 68 fawn.  
More News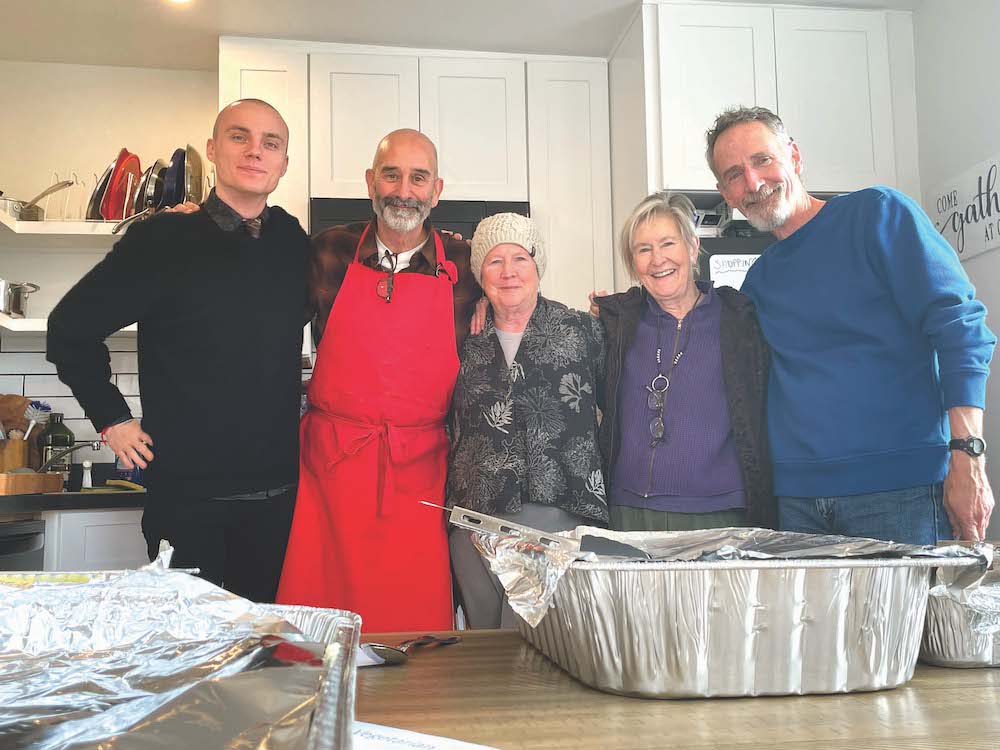 This past Thanksgiving, Nov. 23, saw almost 60 people converge upon the 1,400-square-foot … (read more)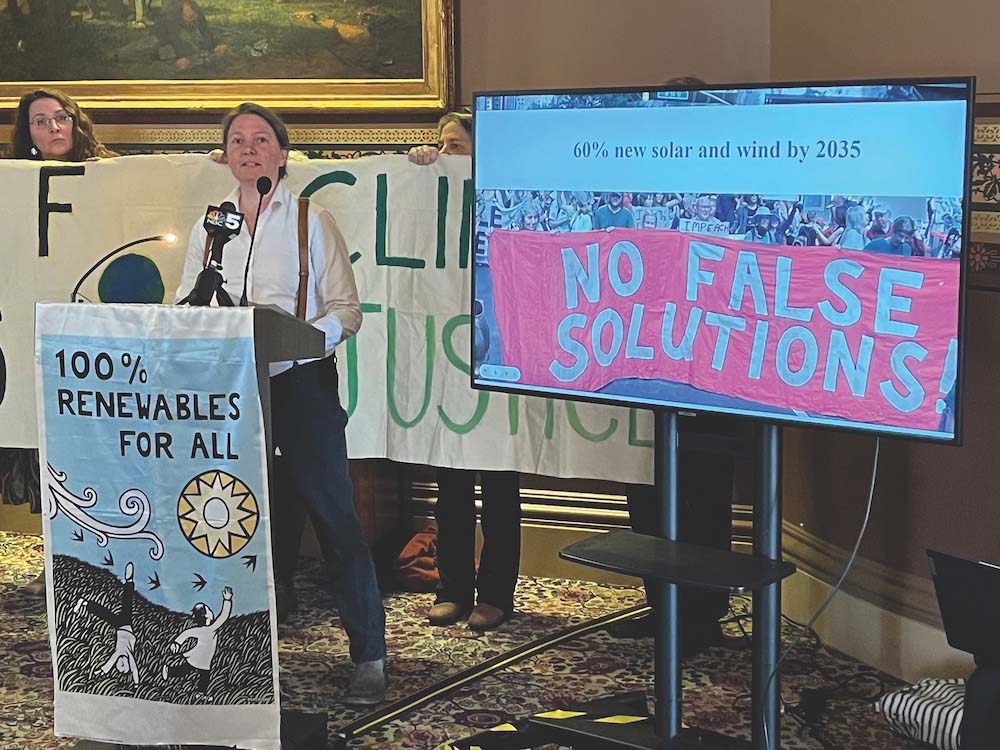 Two state lawmakers are urging Addison County folks not to ease up on efforts to battle cl … (read more)
Hunters during the 16-day deer rifle season that concluded on Sunday brought what was, acc … (read more)