Lozier takes charge of New Haven VSP
I guess I fit the mold (of a law enforcement officer). I enjoy being put in stressful situations and working through them.
— Lt. Cory Lozier
NEW HAVEN — The former commander of the Vermont State Police's Tactical Services Unit has taken command of the VSP's New Haven barracks.
Lt. Cory Lozier succeeds former New Haven barracks leader Capt. Matthew Daley, recently named the new head of the VSP's Troop A. Troop A encompasses the VSP barracks in Williston, St. Albans, Middlesex, St. Johnsbury and Derby.
Lozier takes the helm of a barracks that, when fully staffed, has 16 uniformed personnel, including 11 troopers, four sergeants, and the lieutenant. The New Haven barracks is currently carrying a few vacancies because of some injuries and a transfer, but it is able to pull staff from other VSP barracks in order to ensure all shifts are filled.
"What appeals to me the most is being called to assist members of the community when they're in need," Lozier said of his interest in law enforcement. "Also, representing the agency in uniform, dealing with difficult tasks, providing service at the highest level in the state."
Lozier hails from the Plattsburgh, N.Y., area. He relocated to the Green Mountain State in 2005 in order to join the VSP. After graduating from the Vermont Police Academy, Lozier began his career as a trooper at the St. Albans barracks.
He's quickly ascended the VSP ranks. Following eight years as a trooper, Lozier was promoted to sergeant and patrol leader in 2013. He earned the rank of lieutenant in 2018, after assuming command of the VSP's Emergency Services Unit.
Lozier now takes charge of the New Haven barracks in year 15 of his VSP tenure.
He's distinguished himself through his work in the trenches and in the more dangerous public safety arenas.
In 2017, he was assigned as a detective sergeant to the state's Drug Enforcement Administration Task Force. A year later, he was promoted to lieutenant/commander of the VSP's Emergency Services Unit, or ESU. The unit is made up of state police members who are cross-trained in various special teams to assist local, county and federal law-enforcement agencies. These special teams include the Bomb Squad, Tactical Services Unit, K-9, Search and Rescue and the Crash Reconstruction. ESU members respond to critical calls for service and to large incidents within Vermont and occasionally in other New England states, when requested.
In addition to the aforementioned duties, Lozier served on the VSP's Tactical Services Unit for more than 14 years, the last two years as its commander. The Tactical Services Unit is trained to respond to a variety of potentially volatile situations, including armed barricaded suspects, suicidal persons, hostage situations, high-risk warrant service, manhunts, active shooter incidents and VIP security, as well as other incidents in which the lives and safety of the public are in danger.
"A job always needs to be done and certain people have to do it, and I've always felt if someone has to do it, why not me?" Lozier said of his desire to be part of the solution in pressure-cooker situations.
Lozier is a recipient of the VSP's Lifesaving Award and the 6×6 PT Award.
Looking at Lozier, it's clear he's built for high-stakes police work. He's got a body-builder's physique and some might say a no-nonsense demeanor. He works out every day, including cardio.
"I've been an athlete my whole life," he said. "I guess I fit the mold (of a law enforcement official). I enjoy being put in stressful situations and working through them."
And being on the frontlines in potentially dangerous situations makes the "regular" police work seem easier to deal with, he acknowledged.
Still, he's happy with the change of pace that will come with his new assignment.
"Running a barracks was always on my radar," Lozier said. "I enjoy supervising and leading road troopers."
At age 41, Lozier is still in the prime of his VSP career. He likes Addison County and hopes to stick around for a while, and that would provide continuity for a barracks that has seen a lot of leadership turnover during the past four years. Daley had led the New Haven barracks for one year prior to his promotion to A Troop commander. Daley's predecessor, Lt. Jeff Danoski, had shepherded Addison County's VSP contingent for three years after having taken over for Lt. Chuck Cacciatore in December of 2016. Cacciatore had spent only four months in command in New Haven after having replaced Lt. Mike Manley in August, 2016.
"It's a very nice area; I've always liked Addison County," Lozier said. "The barracks and the troopers are amazing. I felt welcomed right away. Plus, I was good friends with (Daley). We went through the academy together, so it was an easy transition for us."
At this point, Lozier's priority is to maintain the continuity of service coming out of the VSP barracks; he doesn't envision major changes, at this point.
"We are going to carry out the course that Lt. Daley has laid out," he said.
He described his management style as, "Lead by example, approachable, very honest, will hold troopers to accountability, but never ask them to do something I wouldn't do myself."
Lozier said he's committed to having a good working relationship with other Addison County law enforcement agencies. His ties with the Addison County Sheriff's Department got off to a bumpy start last June 11. At 9:05 a.m. on that date, Sgt. Mike Elmore of the Sheriff's Department stopped Lozier for traveling 65 mph in a 40 mph zone in a silver unmarked truck on Bristol Road in Monkton.
When Elmore used the blue lights on his cruiser to signal the speeding vehicle to pull over, Lozier, flashed the hidden blue lights on the unmarked truck apparently to try to indicate he was a police officer. An investigation into the incident indicated Lozier, displeased at having been pulled over, spun the tires on his truck as he drove off after the traffic stop.
"I met with the Addison County Sheriff (Peter Newton)," Lozier said in acknowledging the incident. "The incident was unfortunate, but it's in the past, and we're moving forward."
He's connected with Vergennes Police Chief George Merkel and looks forward to conversing with Middlebury Chief Tom Hanley and Bristol Chief Bruce Nason about common law enforcement issues.
"I see a larger meeting with all of us during the months to come," he said.
Reporter John Flowers is at [email protected].
More News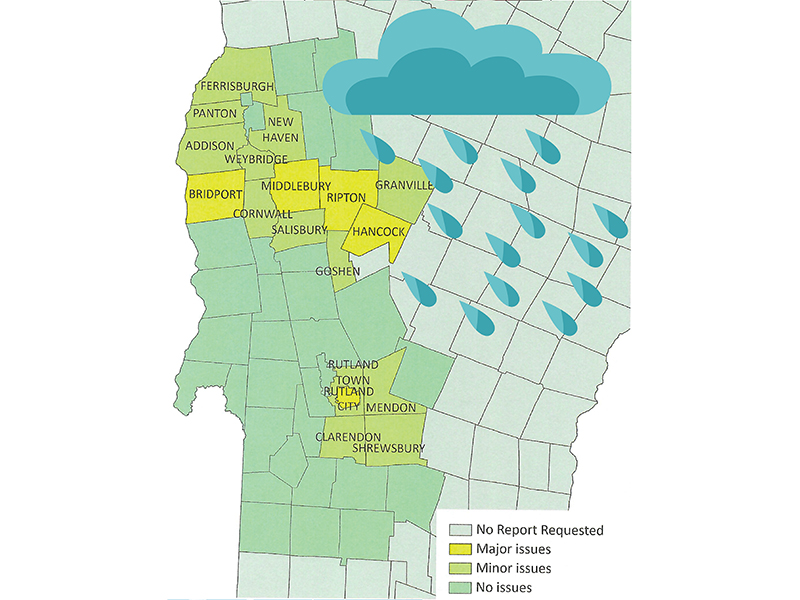 Local towns may get federal money to pay for more than a million dollars in cleanup and re … (read more)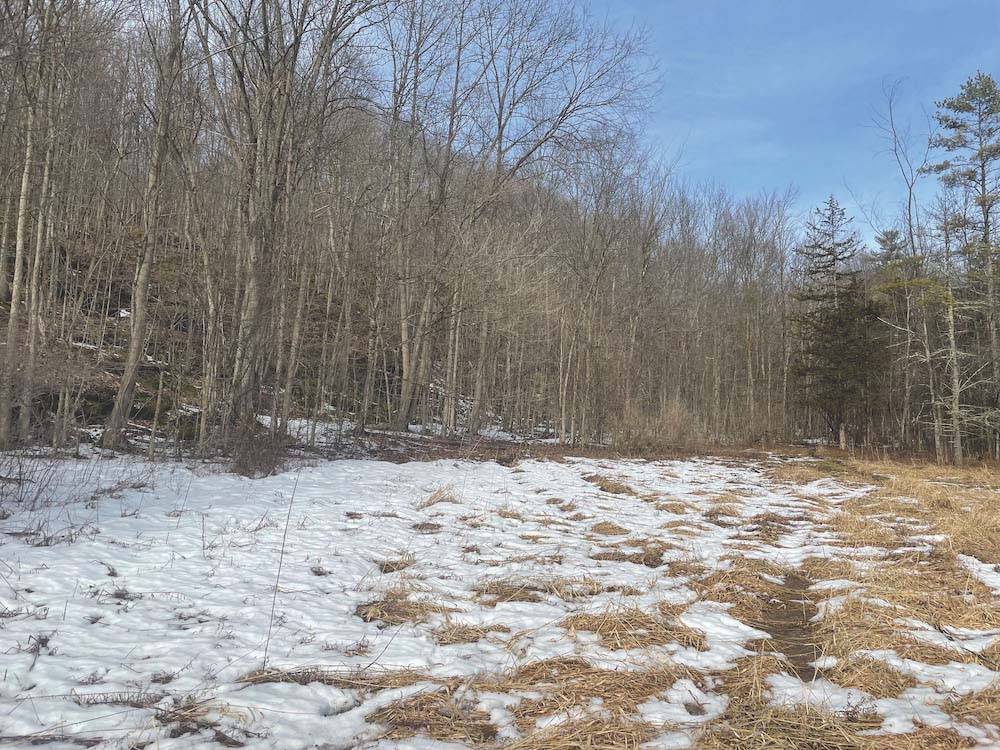 The Vermont Fish and Wildlife Department is putting $566,667 in grant money toward conserv … (read more)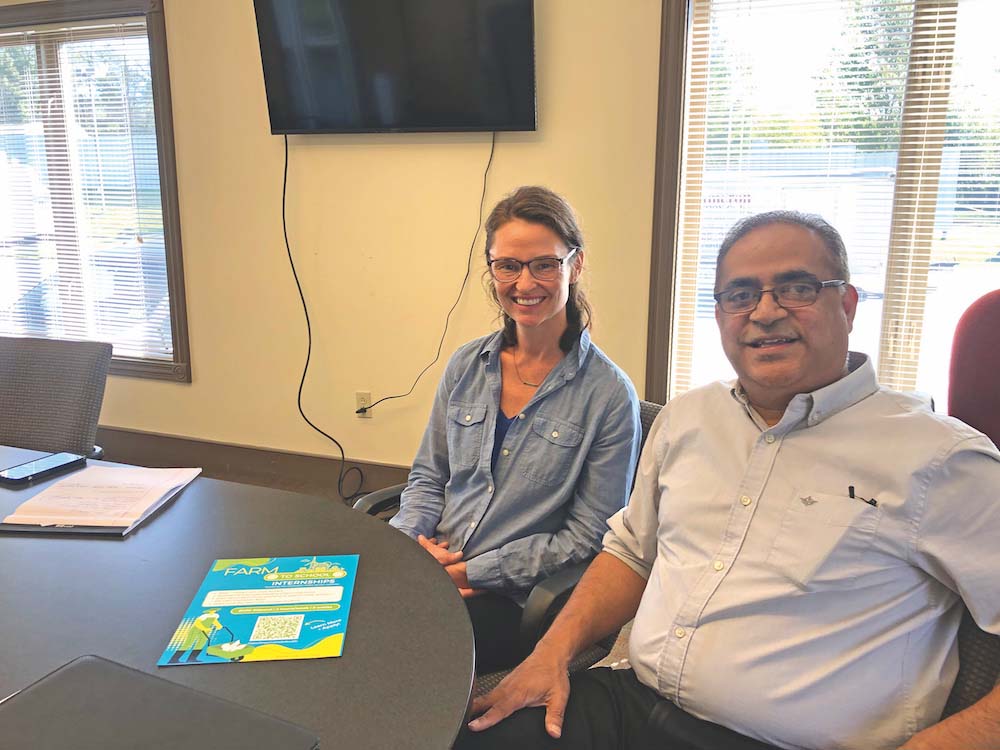 Like most things, the future of agriculture in Vermont lies in the hands of younger genera … (read more)