Karl Lindholm: Wait'll next year: Johnny Podres, Bill Kingston, and the '55 Dodgers
It's October — time to talk a little baseball, right? League playoffs now, World Series coming right up. 
Alas, only the hardball diehards in this strangest of all baseball seasons are paying close attention to the end of this baseball season. My friends, there is some great baseball being played right now. 
A couple of those diehards, Bill Kingston and I, sat at a table outside the Otter Creek Bakery on a chilly sunny morning recently doing just that, talking baseball. Bill is a lifelong Dodger fan and was proclaiming his loyalties, dressed entirely in Dodger blue adorned with "LA" insignia: hat, fleece, shirt, and facemask. 
Bill and his wife Beth moved to Middlebury just a couple years ago when they retired from careers in education in New Jersey. Beth is a Middlebury College graduate and has friends in town — and Bill has been fond of this area since his days as a camper at nearby Camp Dudley (Westport, N.Y.) in the mid-1950s.
Bill has quite a sports' resume himself. He is the most successful high school tennis coach in the history of the sport, with 1,145 wins (against 226 losses) as coach of boys' tennis at Moorestown High in New Jersey for 47 years. He also taught American history there for 40 years (and won 731 matches as the girls' coach for 30 years). 
Beth also retired recently after 25 years of elementary school teaching (she did her practice teaching at Mary Hogan School in Middlebury). They have four adult sons, living in Boston, Los Angeles, Seattle, and Philadelphia — and 12 grandchildren. Their son Jeff is the vice-president and assistant general manager of the Dodgers today, giving Bill a contemporary and intimate connection to his long attachment to the team, and even more reason for the Dodger garb. 
 
Bill was also a fine basketball player on great Princeton teams in the mid-60s, the teammate (and roommate) of  their All-American, Bill Bradley. The 1965 Tiger team went all the way to the Final Four in the NCAA tournament, losing to Michigan and Cazzie Russell in the semi-finals. 
Bill comes by his Dodger loyalty naturally. He was born in Brooklyn and raised in South Jersey, Phillies country, but he followed the passion of his dad as a Dodger fan. This was post-World War II baseball, a great era for the game. Three of the best teams were located in one city, New York, fierce rivals, creating what Roger Kahn called in his classic book, "The Boys of Summer," a great "transpontine madness."
Through integration, the game was being infused with brilliant young players, first Jackie Robinson, and shortly thereafter, Larry Doby, Roy Campanella, Willie Mays, Ernie Banks, Henry Aaron and others who changed the game, for the infinite better. 
The Dodgers had a terrific team when Bill was a kid in those immediate post-war years, fortified as they were with Black players. "Pee Wee, Jackie, and those guys were my boyhood heroes," he says. "I couldn't stand the Yankees."
But the Dodgers were "cursed," even more so than the Red Sox and Cubs. The Brooklyn club was organized in 1883, joined the National League in 1890, and by 1955 had appeared in the World Series seven times and never won. Their unofficial mascot was a "bum," a cartoon figure drawn in 1939 by Willard Mullin, and "Dem Bums" became their unofficial nickname. Mullin said he got the idea from a cab driver who said to him after a Dodger late season fade, "Dem bums is bums."
The Dodgers won the NL pennant in '47, Jackie Robinson's first year (when Bill was four), again in '49, '52, and '53, losing each time in the World Series to the villainous Yankees. In 1951, they had had a 16-game lead in August but lost in a playoff to the surging Giants. "I watched Bobby Thomson's homer, the 'shot heard round the world,' on our small black-and-white TV on the back porch, and was crushed," Bill recalls. 
"Wait'll next year" was the Dodgers' annual lament. They drew the Yankees again when they won the pennant in 1955, but the Boys of Summer were aging: Robinson was 36, Pee Wee Reese 37, Campy 34. 
Their deliverance came in that 1955 World Series and it was a child who led them, a young man from the North Country of New York, the Adirondacks, right over the Champlain Bridge from here in Addison County: 
Twenty-three-year-old lefty pitcher Johnny Podres from Witherbee, N.Y., and Mineville High School (Witherbee and Mineville are hamlets in the town of Moriah) won Game 3 for the Dodgers, 8-3 (on his birthday, no less), after the Yanks had taken the first two games, and then pitched brilliantly in the climactic Game 7, shutting out the Yankees 2-0, throwing 144 pitches. He was declared the Most Valuable Player for the Series and was the toast of Brooklyn.
Twelve-year-old Bill Kingston listened to those games on the radio, or in school where a TV had been set up in the gym. "You hoped you had a teacher who would take the class to the gym. 'Next year' finally, finally came."
In 1963, the Los Angeles Dodgers this time took on the Yankees again and swept them in four games. Podres won Game 2, by a 4-1 score, cementing his legacy as "Brooklyn's Yankee Killer." That's the title of his biography by Vermonters Bob, John, and Robert S. Bennett.
Podres had a sterling 16-year career in the Major Leagues and then spent 23 years as a pitching coach with the Padres, Red Sox, Twins, and Phillies. Another World Series hero, Curt Schilling, has said, "Outside of the Lord, my wife and my father there was no person who impacted my life more than Johnny Podres."
Despite his time in the baseball limelight, Podres never left the North Country, always maintaining his permanent residence there, returning home in the off-season year after year. "A small town," he told his biographers, "is the only place to live. I love Witherbee. I can find more friends there than I can in the rest of the world."
Bill Kingston is thrilled by the proximity of Podres' home to Middlebury and has made the pilgrimage to Moriah in homage to this Dodger great. He has visited with Johnny Podres' widow, Joan, an ice skater for the Ice Follies when she and Johnny met in 1966, now in her 80s and well, and he has spoken to some of Podres' fishing buddies. Johnny died in 2008 at 76.
If truth be told, I'm kinda rootin' for the Dodgers this post-season. It's their turn. Don't tell my wife: She worked three summers for the Giants when she was in grad school running the message board in Candlestick Park. But the Dodgers have Roberts, a good fellow and a Red Sox hero from 2004 when we reversed our curse — and they have Mookie, whom I still like even if he abandoned us.
Play Ball!
More News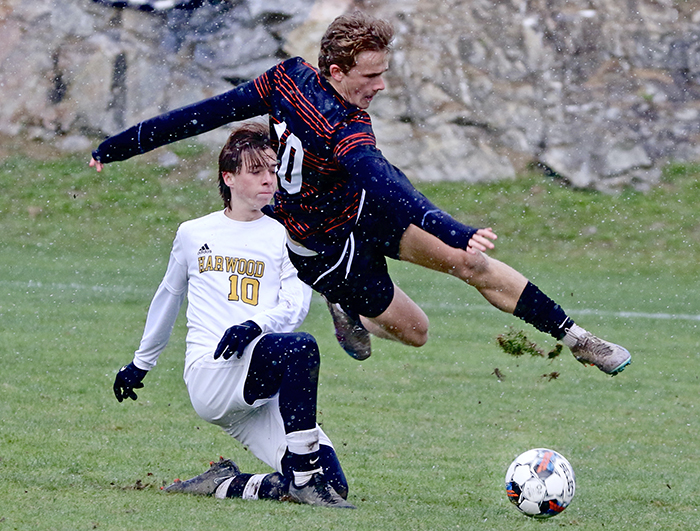 Seven local high school boys' soccer players were named to the Division II or III All-Stat … (read more)
Five area high school girls' soccer players were named either Division I or D-II All-State … (read more)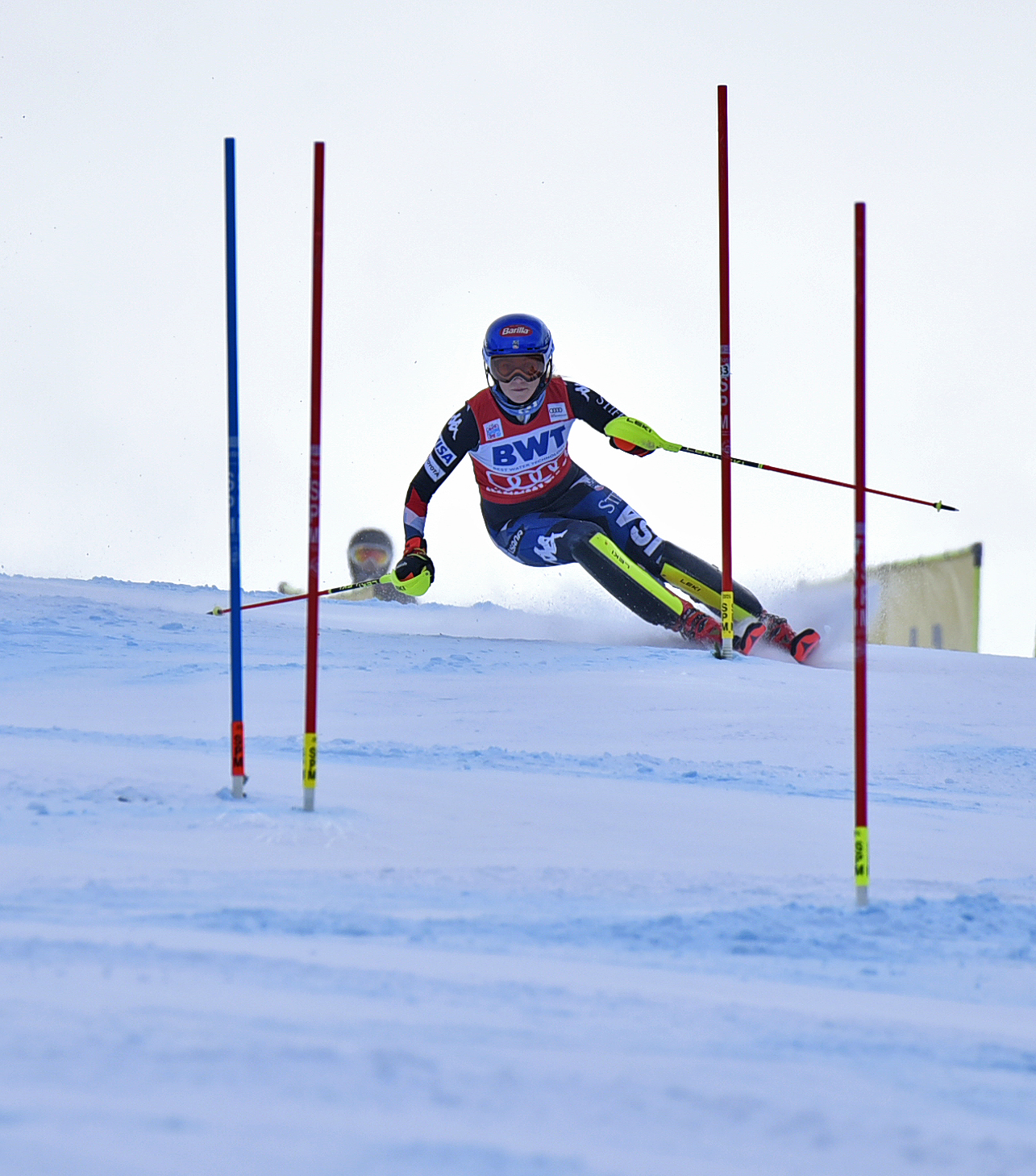 "To be perfectly frank, I'm not sure I'm in a position to win either of these races," Mika … (read more)