Bristol Republican challenges for House seat
I think our big businesses deserve a break, too. No one was ever hired by a poor man.
— Lynn Dike
BRISTOL — Bristol Republican Lynn Dike has once again jumped into the political arena during a presidential election year.
In 2016, she ran for one of the two state Senate seats representing Addison County, Huntington and Buel's Gore. She failed to make the cut, but is hoping to write a different ending as a candidate for one of two Vermont House seats representing Addison-4, the district that includes Bristol, Lincoln, Monkton and Starksboro.
"I want (voters) to have a choice," Dike said during a recent phone interview. "Right now, conservatives have no voice in Montpelier."
She's referring to the fact that Democrats are by far the most powerful party in the Vermont Statehouse right now. They outnumber Republicans 22-6 in the state senate (with the other two seats belonging to Progressives) and have a 95-43 edge over the GOP in the House.
"There has been a Democratic/Progressive Super Majority in the Vermont Legislature for the past 10 years," reads a post on Dike's campaign Facebook page. "During that time, there have been whole segments of our population that have had very little representation.
"We can not afford 2 more years of this because there is a very real possibility that we will lose everything that is important to us and our way of life here in Vermont," she added.
Dike hopes to be one of many Republican additions to the General Assembly in January. She and Monkton Republican Valerie Mullin are competing against incumbent Addison-4 Reps. Mari Cordes, D-Lincoln, and Caleb Elder, D-Starksboro.
The Independent recently presented a questionnaire to all local candidates for the House and Senate. The paper will be publishing those answers in the lead-up to the Nov. 3 General Election. And in a longstanding tradition, the Independent is also interviewing the challengers, a process that began this summer.
Dike is unabashedly conservative in her views. If elected, she vowed to "defend life" should the House field abortion-related legislation, and served notice she would oppose any proposed new taxes or fees.
In addition, she promised to advocate for "small business and family friendly legislation," including a moratorium on unfunded mandates and the defunding of Planned Parenthood.
A Massachusetts native, Dike arrived in Vermont in 1986 with her first husband, a career military man who had taken a job as an ROTC instructor at Norwich University. And that's where Dike completed her nursing degree. Having been a military spouse, she's seen a lot of the world — including Japan and Germany.
She and her current spouse, Lloyd Dike, married in 1992 and quickly settled in Bristol. Dike worked many years at Helen Porter Rehabilitation & Nursing in Middlebury
While she has no political experience, Dike is confident that her decades spent as a mom and volunteer have made her ready for a legislative role.
"I was the Brownie leader and I was the den mother; I was that type of person," she said.
"Each one of us has something to offer, even if we think differently," she said. "We have so many different priorities, and they're not getting addressed."
The following provides a snapshot of some of her legislative priorities.
STATE BUDGET
With the COVID-19 pandemic having triggered layoffs and furloughs, Dike believe it's essential now, more than ever, to not pass along new fees, taxes or other economic pressures to Vermonters.
"No more unfunded mandates until we get on solid ground," she said.
Business promotion and growth is needed to increase the tax base, according to Dike.
"I am for business, and I think our big businesses deserve a break, too," she said. "No one was ever hired by a poor man."
FARMING
Dike believes state and federal government could help farmers by encouraging them to diversify their products, and by decreasing regulations on agriculture. For example, Dike wants to see restrictions lifted for the purchase of raw milk.
"Take away some of these rules and let people make their own choices," she said.
HEALTH CARE
Dike said she believes the current health care system isn't balanced — particularly as it relates to services for senior citizens. If elected, she said she'd support governmental assistance for the elderly in purchasing dental, hearing and vision services and related supplies.
Moreover, Dike wants to see insurance coverage extended beyond conventional medical care, to such things as naturopathic medicine and chiropractic services.
"I would prioritize preventative care and maintenance," she said, adding, "everyone should be able to get a physical."
EDUCATION
Dike wants public schools to offer students more vocational, technical and business classes to get them ready for the workplace.
"We used to have drafting and home economics in high school," she recalled. "We've got none of that now, as far as I know. Those are hands-on things kids like and I think we should go back to that, some basic things. Boys ought to be able to learn how to use a screwdriver and a hammer when they graduate. That's how I feel.
"I think the kids could be a lot happier, healthier and live a quality life if they could just have some basic skills," she added.
Dike doesn't like Act 48, the state's education governance consolidation law. Many districts in Vermont are now exploring school consolidations, in light of a declining enrollment that has been going on for around 20 years.
"I wish that state lawmakers had not opened this Pandora's box in the first place," she said of the law. "There seems to be such a rush to 'fix' things that the unintended consequences of the issues do not even get considered. This is what happens when there is no balance in the Legislature — questions don't even get brought up, never mind answered. I don't see the promised savings or the reduction in our property taxes but I do see a great cost to communities that did not want to consolidate but have been forced to."
Reporter John Flowers is at [email protected].
More News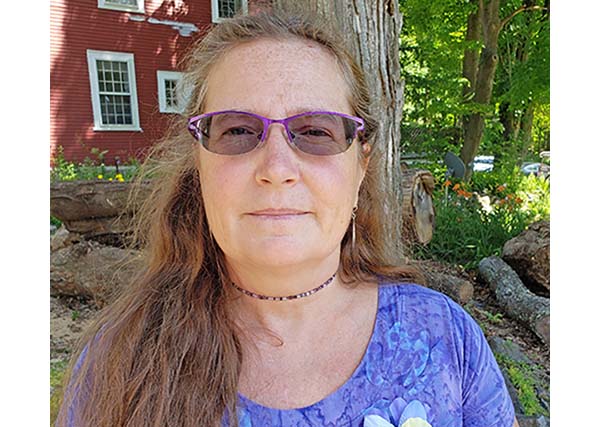 Learn about the disease in a documentary film by a local woman who knows first hand. Plus … (read more)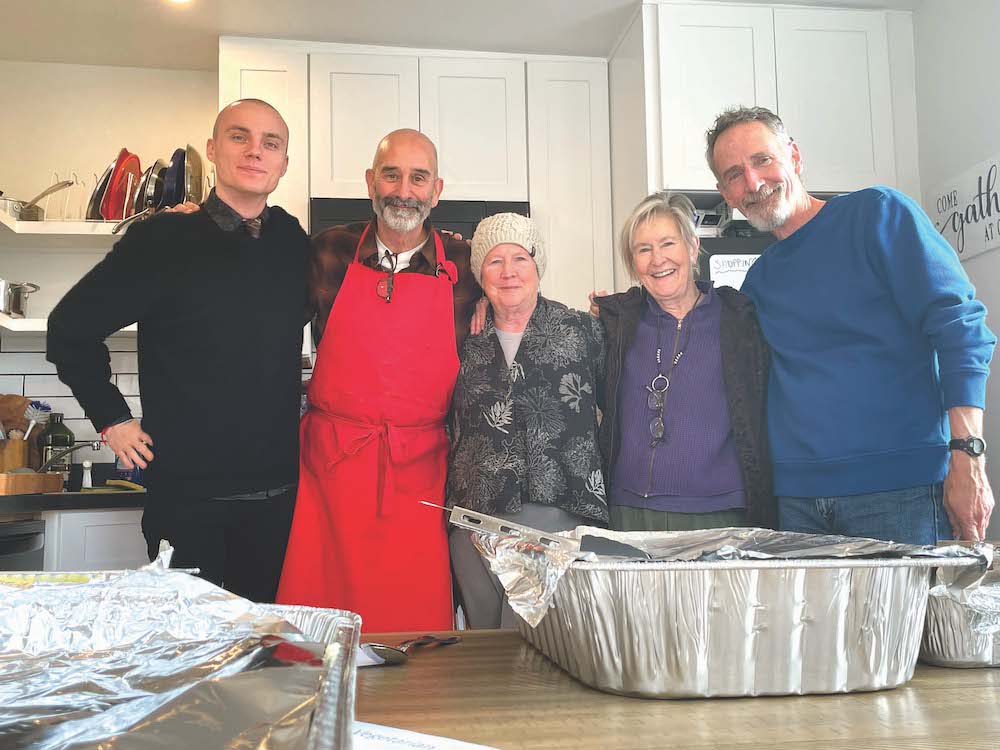 This past Thanksgiving, Nov. 23, saw almost 60 people converge upon the 1,400-square-foot … (read more)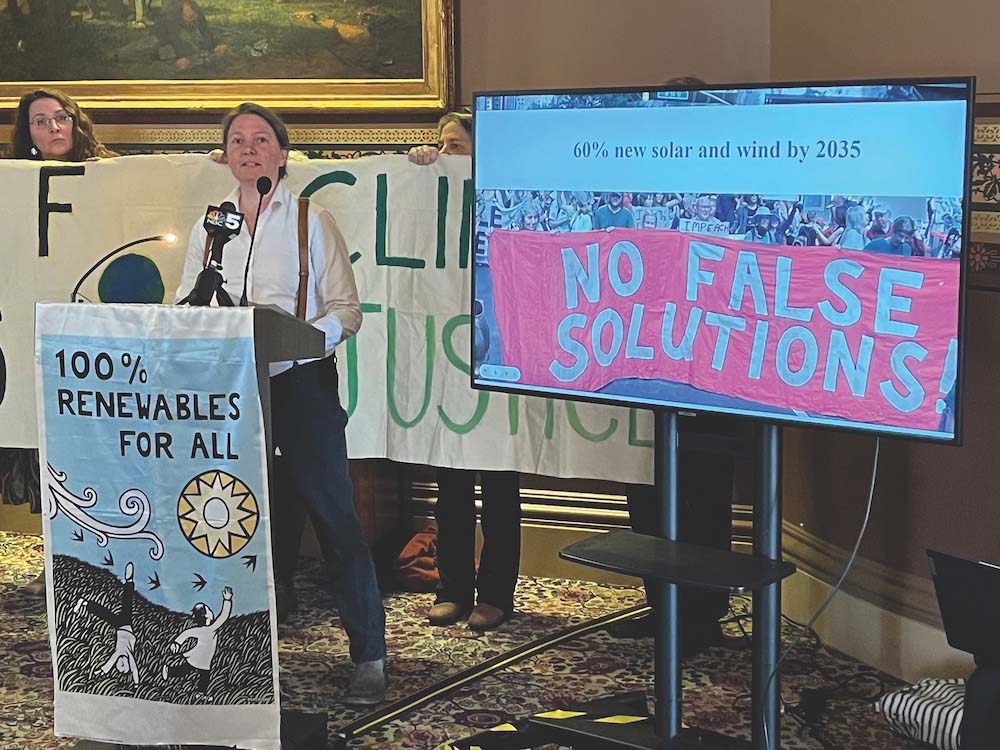 Two state lawmakers are urging Addison County folks not to ease up on efforts to battle cl … (read more)