Firefighters ramp up training as pandemic subsides
At the end of the day, it all comes down to everyone being honest with themselves on how they're feeling.
— Brett LaRose, Bristol FD
BRISTOL — Many area fire departments are getting back into their regular training and meeting regimens after having been temporarily sidelined by state-mandated restrictions related to the COVID-19 pandemic.
And recognizing that departments have had to curtail operations since mid-March, the Vermont Fire Academy will allow firefighters until June of 2021 to accumulate the 24 hours of annual training needed for recertification, according to New Haven Assistant Fire Chief Dean Gilmore. Firefighters are customarily required to fit that 24 hours into the calendar year.
"This is mainly because at the beginning (of the pandemic) we didn't do any training," Gilmore said. "County-wide, we sort of stayed apart. We're not doing any mutual aid training. We're trying to keep the departments separate unless there's an emergency, and even then, we're trying to keep (the memberships) as separated as possible."
This has indeed been anything but a "normal" year for area firefighters, who've seen their training and operations curtailed due to coronavirus concerns.
Bristol fire Chief Brett LaRose said his department resumed training in June, after putting the brakes on firefighter gatherings — except, of course, for responding to emergencies — since mid-March. He stressed training must be conducted with safety gear and while respecting social distancing rules, recognizing that some firefighter activities require individuals to be in close proximity.
"We are really proactive," he said. "We put safety at the forefront of everything we do, and this has been no different."
LaRose is pleased and proud that his department's membership includes folks whose regular jobs have given them insights into COVID-19 and the safety requirements surrounding the virus. Leadership quickly put protective measures in place to prevent the virus from spreading among firefighters, including the regular disinfecting of every piece of equipment and vehicle used by the crew. Limits were placed on the number of firefighter gatherings, based on Vermont Department of Health and U.S. Centers for Disease Control directives.
The limits also apply to firefighting apparatus.
"We put limits on the number of people who could ride in a fire truck at any one time," he added. "You have six-person cabs, and for a while there, we were only allowing two people in the cab of a truck."
Firefighters not making the cut for the truck cab were asked to respond to emergency calls in their personal vehicles.
Thankfully, Vermont's current COVID-19 situation is the envy of other states, thanks to its rural nature and a widespread ethic of personal responsibility. As of mid-August, Vermont had recorded a few more than 1,500 COVID-19 cases since the beginning of the pandemic, with 58 deaths in Vermont from the disease. The Addison County case count mid-month stood at 74.
'NORMAL' OPERATIONS
With the COVID situation seemingly under control, fire departments have been green-lighted to fill their truck cabs and resume "normal" operations, as long as they obey the requisite health guidelines.
Bristol FD's membership has been split into two divisions, with two companies in each. As an extra precaution, LaRose has staggered twice-per-month training sessions so only half the membership (one division) trains at a time. Members submit to temperature checks before they walk through the door.
LaRose is pleased with the way his crew has responded to the coronavirus protocols.
"Nobody has been resisting," he said. "Everybody has stepped up to the plate.
"You don't see a Bristol firefighter at the station, in a fire truck, at the scene of a call, or in training not wearing a face covering," he added.
Wearing a face covering can be uncomfortable for a firefighter — particularly while outfitted in the appropriate regalia and surrounded by flames. LaRose spoke of a recent training session on a stifling day at Mount Abraham Union High School during which his own perspiration saturated his face covering — so much so that it inhibited his breathing. Fortunately, he was able to swap it out with a fresh one.
"It can be a challenge," he said.
Bristol FD has purchased two high-quality face coverings for each of its firefighters. They keep one at the station, and one on their person. They also have a good supply of disposable facemasks at the station.
LaRose has been candid about advising firefighters to not show up at the station or a call if they're not feeling well, or if they have a family member who's particularly vulnerable to the effects of COVID-19.
"Everyone is working very well together, communicating," LaRose said. "But at the end of the day, it all comes down to everyone being honest with themselves on how they're feeling."
Gilmore said the New Haven Fire department has been limiting training to outdoor activities during the pandemic.
"It's mainly because we don't have a big fire station," he noted. "We're following all the guidelines in terms of tracking information and temperatures when people arrive."
Having a small station limits the amount of training you can do, according to Gilmore, who specifically cited instruction in the use of Self-Contained Breathing Apparatus as an example.
"It's harder to do, because you do that more in confined spaces," he said.
Gilmore was pleased to report that in spite of the COVID-related hardships, no Addison County fire department has had to go through quarantine or go out of service thus far during the pandemic.
"The county has done well in terms of following the guidelines," he said.
But he and LaRose will be thrilled when the pandemic is officially over.
"I would like to see this done with," Gilmore said, adding, "It doesn't help with recruitment."
Reporter John Flowers is at [email protected].
More News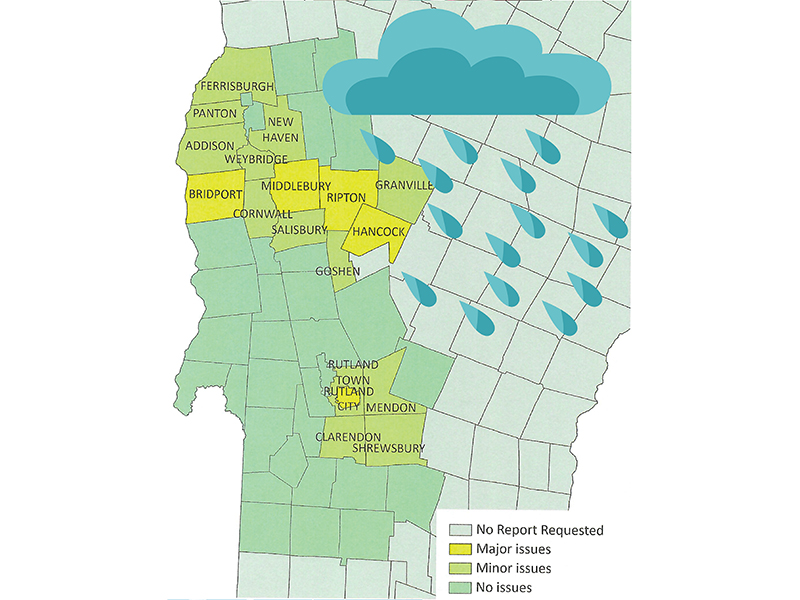 Local towns may get federal money to pay for more than a million dollars in cleanup and re … (read more)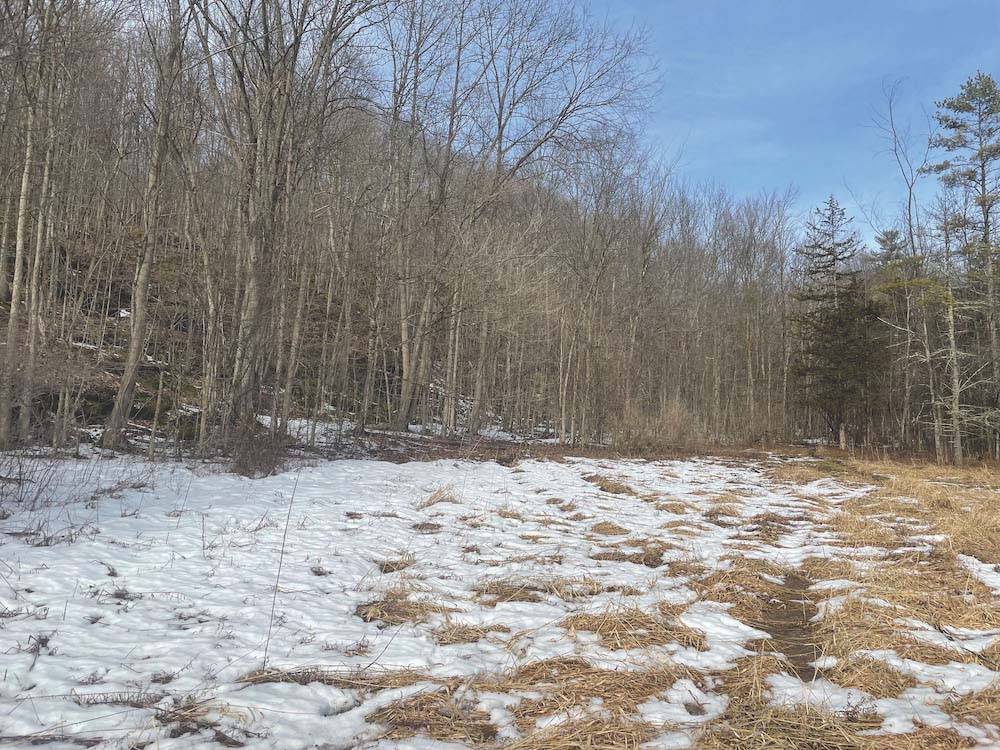 The Vermont Fish and Wildlife Department is putting $566,667 in grant money toward conserv … (read more)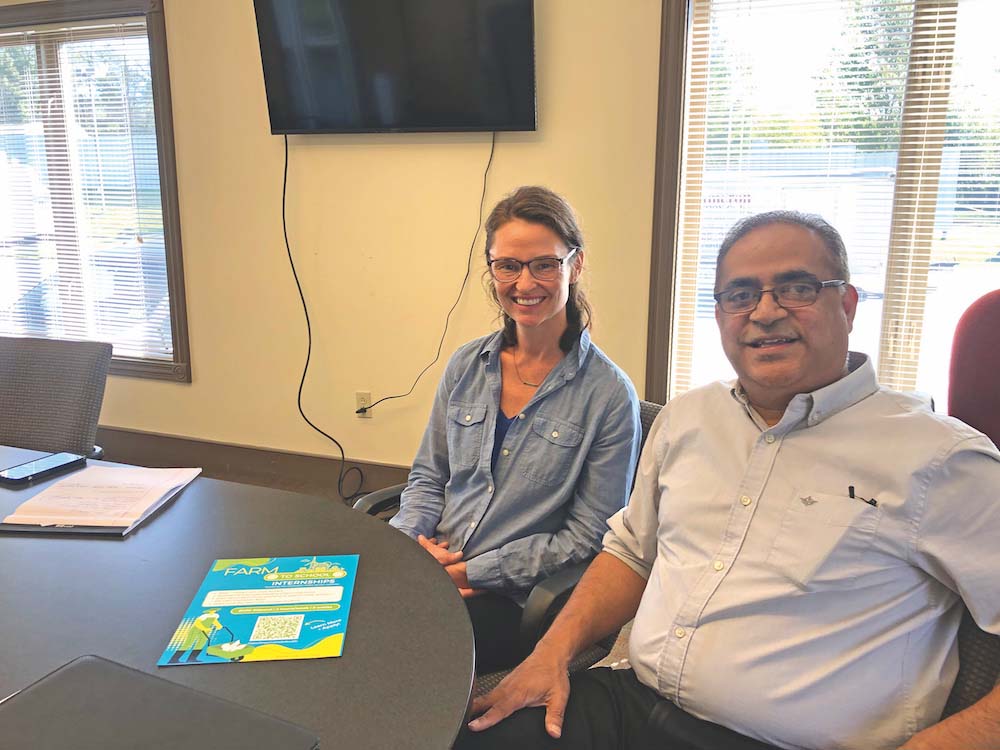 Like most things, the future of agriculture in Vermont lies in the hands of younger genera … (read more)