Months of COVID-19 could undo decades of population decline
VERMONT — A collision of social forces, some related to COVID-19, has prompted a wave of migration into Vermont this year.
While nobody knows for sure how many people have moved to the state over the past several months, University of Vermont research on new remote workers shows that this group is overwhelmingly young and gainfully employed. And they're choosing to live in some of the state's long-neglected rural areas.
UVM's Center for Research on Vermont distributed surveys through a dozen state and local outlets and on social media this summer in its search for data about new remote workers.
According to preliminary survey findings, 64% fit into a demographic that the state, in its own efforts to attract residents, has been targeting: people who are still in the workforce. 
Data from 222 responses shows that 40% of the new arrivals are under 35, 24% are ages 36 to 50, and 35% are 51 and older.
About half of the new remote workers have completed college, and another 42% of them have a degree beyond college. Almost half said their employer would allow them to stay. And a full 70% described their location as "rural" or "very rural."
Richard Watts, the director of the Center for Research on Vermont, said the findings show people are looking for places that are removed from COVID-19 hotspots and from the civil unrest associated with the Black Lives Matter movement. Meanwhile, large companies like Google, Facebook, Barclays, and JP Morgan Chase have said it's unlikely most of their workers will ever return to the office. COVID-19 has been the catalyst for a move to remote work that could potentially free up millions of workers to leave cities and suburbs for rural areas.
"There is big potential at this moment in time for Vermont and other places that are perceived to be safe," said Watts.
"Having read through all these responses, they're not all in technology by any means," he said of the remote workers. "There are nonprofit managers, there are sales and marketing people, there are software engineers."
An influx upends the real estate market
The arrival of these professionals is creating a nearly unprecedented surge in real estate sales, according to realtors and home sellers. Maura Collins said she recently listed her mother's 2-bedroom condominium in South Burlington and nearly immediately received two all-cash offers. The eventual buyer took it without an inspection or appraisal and wanted to close on the deal within a month. 
"It's hands-down the smoothest real estate transaction I've ever heard of," said Collins, who is director of the Vermont Housing Finance Agency.
Real estate analysts expect the housing rush, which got underway in late May, to be short-lived. Four Seasons Sotheby's International Realty in South Burlington saw its busiest week ever starting July 13, said CEO Staige Davis. In a presentation to the Vermont Business Roundtable July 24, Davis said the firm — which covers Vermont and New Hampshire — had $60 million in sales volume that week.
Davis cited low mortgage rates, urban unrest and the pandemic as reasons for the residential real estate demand, especially those under $750,000.
"We saw this after 9/11 but not to this degree," Davis said, adding that he expects the market to slow in the fall.  
A hazy future
In the CRV survey findings, about one-third of the new arrivals said they were likely to stay in Vermont, a third weren't sure, and the rest said they were likely to leave.
"It's hard to say, because I don't know what the future is going to be like after COVID," said Justin Will, 33, a Chicago native who purchased a house in Vershire to use as an Airbnb and then moved with his wife to the property as the pandemic emerged. Both work remotely, she as a consultant and mediator in the developing world, he as the owner of a coffee importing company he operates remotely. 
"We really wanted a place to fall back to when we wanted a break from traveling or living abroad," said Will, whose wife is due with their first child next month. "We didn't expect to need it so soon."
"It's a day-by-day scenario here," said Erik Yunghans, who moved with his wife and two young children from Amesbury, Massachusetts, to the couple's ski house in Moretown in March. Both are working remotely, and haven't decided if they'll return to Massachusetts.
Although complaints about Vermont's connectivity are common, Yunghans, 41, noted that his Vermont broadband connection is the envy of his colleagues.
"I have better remote connectivity here than I do anywhere else," he said.
Unexpected consequence of pandemic could meet longtime need
With a median age of 43, Vermont has one of the oldest populations in the country, after only Maine and New Hampshire. State officials are trying to target young families who could increase the state's tax base and bolster the workforce.
Vermont policymakers and business leaders have also been trying for years to reverse the state's population decline. Vermont has had more deaths than births since 2016, according to the U.S. Census, and for 10 consecutive years, more people have moved out of Vermont to other states than moved in. Vermont's population in 2019 was 623,000, according to the U.S. Census.  
In a bid to draw more workers and taxpayers, lawmakers in 2018 passed a remote worker expense reimbursement program, which promised to pay up to $10,000 to people willing to move to Vermont to take a remote job.
Email queries flooded into the Agency of Commerce and Community Development, which added another program, Stay to Stay, to encourage visitors to think about moving to the state. Last year, acknowledging the worker shortage, lawmakers passed another program that reimburses anyone who moves to the state and takes an in-state job.  
North Carolina native Scott Weathers, who plans to rent a house in Stowe, moved to Vermont this year after one of the state's Stay to Stay weekends in Burlington, where visitors and prospective residents are introduced to realtors, business owners and others. Weathers leads state legislative policy efforts for the Good Food Institute, and his wife works with a donor collective called Farmed Animal Funders — both remotely.
"We didn't expect to move in the middle of a pandemic, but that's what happened," said Weathers, 27.
The two are also vegans who value the state's political culture.
"We wanted to move to a place where we shared values with the people around us," Weathers said. "We've been volunteering with political campaigns and it's just incredible to us how accessible politics is here. And we really value the local food culture as well."
 
More News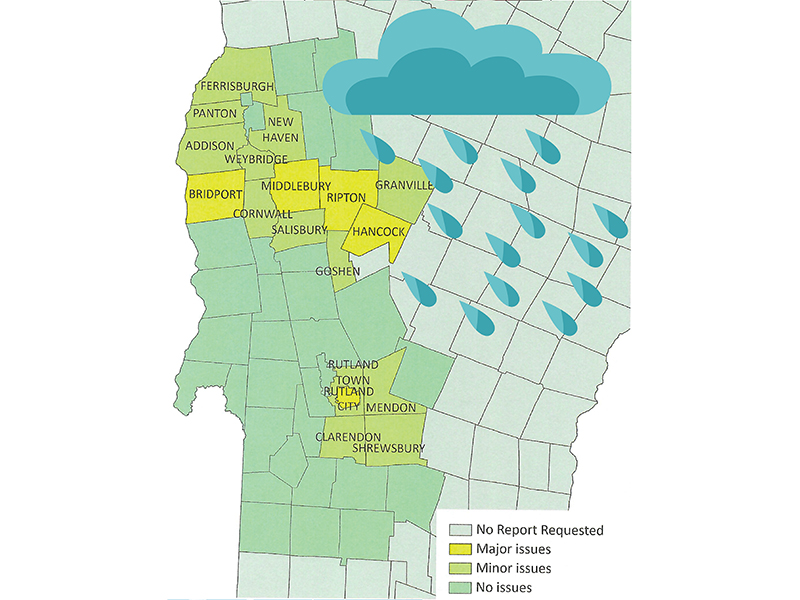 Local towns may get federal money to pay for more than a million dollars in cleanup and re … (read more)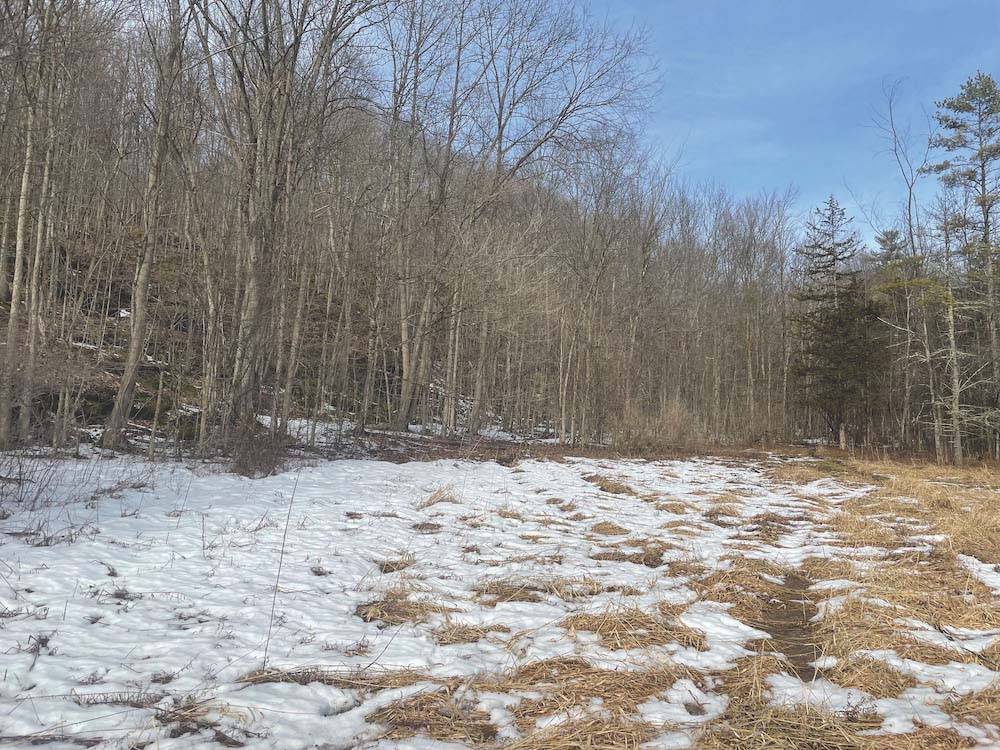 The Vermont Fish and Wildlife Department is putting $566,667 in grant money toward conserv … (read more)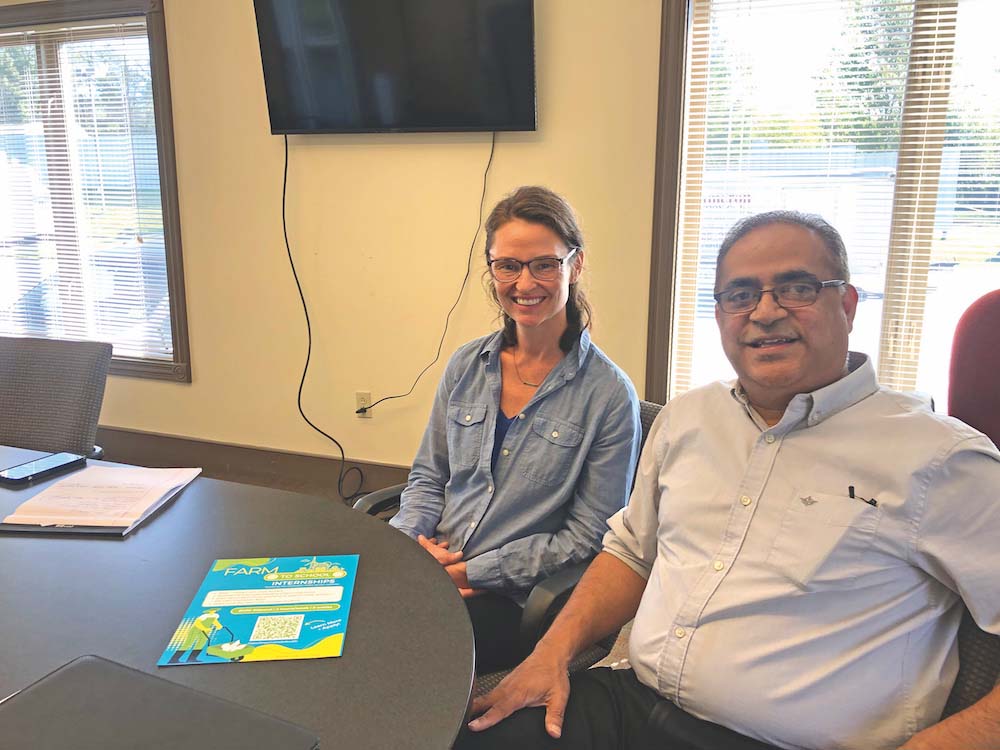 Like most things, the future of agriculture in Vermont lies in the hands of younger genera … (read more)