Mosquito numbers are down this year
WEYBRIDGE — The Lemon Fair Insect Control District (LFICD) that monitors mosquito abundance and activity in Weybridge, Cornwall and Bridport has collected less than 20% of what it saw last year by this time in its CDC Light Traps. This is likely due to the lack of a second flood event of the Lemon Fair River, the first caused by snowmelt and spring rainfall. Since then, there have been few significant rain events to prompt hatchings, which means that the mosquitoes in circulation now hatch either from permanent bodies of standing water like marshes, or from artificial containers that fill up quickly like old tires, buckets, gutters, kids' toys or watering cans. Work at the state level has also yielded no bad news.
The Vermont Agency of Agriculture has reported all negative pools for mosquito-borne viruses such as West Nile Virus or Eastern Equine Encephalitis. Although there are fewer mosquitoes present in the late summer and early fall, the risk of viral infection increases. This is because the late-season mosquitoes have likely been alive for several weeks, biting more animals and increasing their exposure to viruses, thus increasing human exposure.
While a mosquito bite or two may not be on the forefront of people's minds this summer, it's still important to protect from infection. To reduce chances of being bitten, make sure not to provide any artificial breeding habitats for mosquitoes by emptying out standing water from the aforementioned items. When enjoying the outdoors, wear long sleeves and long pants, apply insect repellent, and avoid times of high mosquito activity, like dusk and dawn. For more information, please visit lficd.org.
 
More News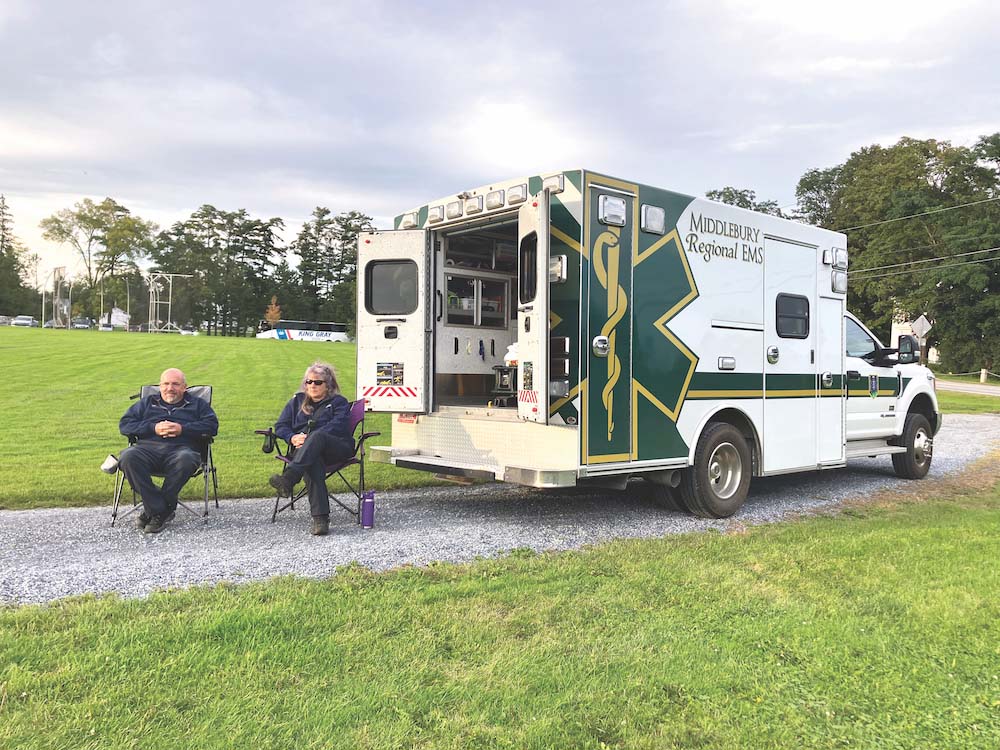 Middlebury Regional Emergency Medical Services wants to eliminate its annual Town Meeting … (read more)
Middlebury police are investigating the death of a Middlebury College junior and say the p … (read more)
In the course of her almost 101 years on Earth, Vergennes resident Margaret Clifford, bett … (read more)