Nail-biting finish at Devil's Bowl
WEST HAVEN — A duel between East Corinth's Adam Pierson and New York racer Kenny Tremont Jr. in the main event highlighted the action at Devil's Bowl Speedway on Sunday. Pierson held on for the win.
Addison County and Brandon drivers did not reach the dirt track's winners' circle on Sunday. Brandon's Griff Mahoney and Bridport's Troy Audet both posted top-three efforts.
Ten-time Devil's Bowl champion Tremont was poised to win the 30-lap Pepsi Sportsman Modified feature, earning a big lead with seven laps to go.
But Middlebury driver Justin Comes' car broke down and stopped on the track before the final lap was completed. Under the Devil's Bowl Speedway rulebook, the yellow flag was displayed, the race was restarted, and an extra lap was added.
That gave Pierson a chance, and after two false starts, he took the lead on Turn 1 in the first of the final two laps before Tremont repaid the favor in Turn 4 with a lap to go. Pierson pulled another slider in Turn 1 on the final lap to take the lead, but Tremont pulled even exiting Turn 2. Tremont then made final bids on the outside lane in Turns 3 and 4, but Pierson held on to seal the win.
It was Pierson's second-straight Sportsman Modified win, his third of the season in the division, and his fourth overall this year at Devil's Bowl. Brandon's Vince Quenneville finished seventh to post the top result by a local driver among a final field of 24, and Orwell's Tim LaDuc took ninth.
Benson's Anthony Ryan won with a convincing run in the 20-lap O'Reilly Auto Parts Limited Sportsman feature. Ryan took the lead at the halfway mark and drove away from the field. Middlebury's Austin Comes finished fourth, Orwell's Garrett Given was fifth, and Brandon's Matt Bilodeau took sixth.
New York driver Dakota Desabrais earned his first win in a 20-lap Mini Stock feature. Mahoney, a rookie, challenged Desabrais before settling for a career-best second-place finish. Ripton's Chris Sumner finished fourth, and Cornwall's Brian Blake took seventh.
Springfield's Cody O'Brien rode a late rally on a restart to a win in the 15-lap Friend Construction 500cc Mini Sprint feature. Audet, a rookie, finished third, and Monkton's Kaidin White took sixth.
Clarendon's Cory Gray grabbed the sixth Enduro win of his career at Devil's Bowl in an entertaining 50-lap run that started 33 junkyard-stock cars, pickup trucks, station wagons, and even a Chrysler PT Cruiser with wood panel trim.
Devil's Bowl Speedway returns on Sunday, July 19, with limited grandstand seating and drive-in spectator parking.
More News
Tiger boys' cross-country team held off runners from Burr & Burton, VUHS and Mount Abe in … (read more)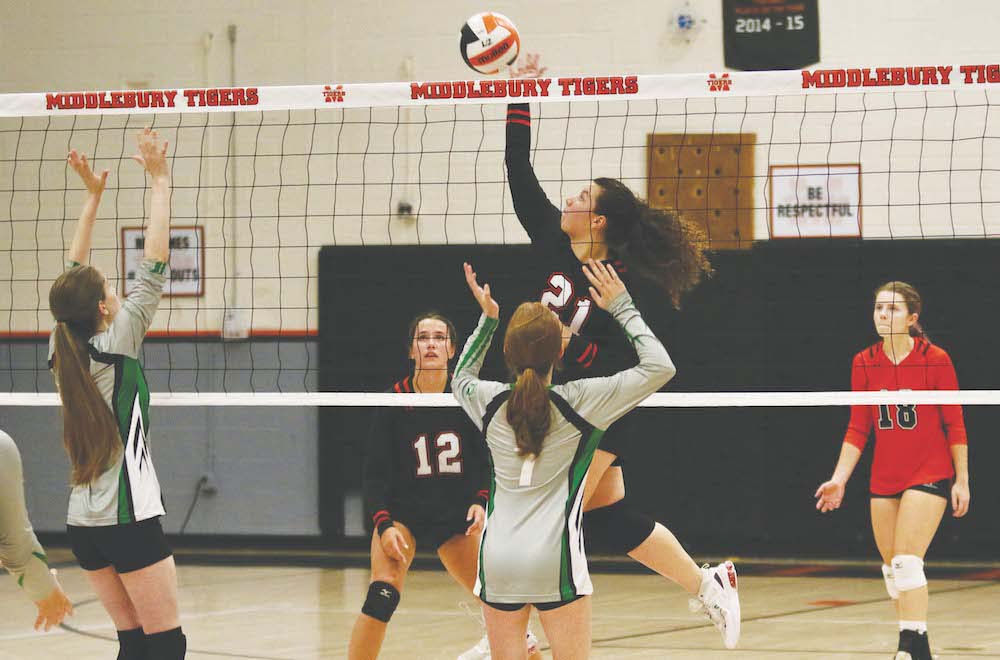 The first-year Middlebury Union High School girls' varsity volleyball team continued its r … (read more)
I gave Bill Lee a call last week, hoping he was at his home in Craftsbury and we might arr … (read more)