Karl Lindholm: Tipping our caps — saluting the Negro Leagues but scratching the surface
This is the first in a series.
Perhaps you have seen this "tip your cap" campaign celebrating the centennial of baseball's Negro Leagues. In December 1920, Andrew "Rube" Foster, the owner-manager of the Chicago American Giants, gathered seven other owners of Black traveling independent teams and formed the Negro National League (Read about that online at tinyurl.com/Karl-Negro-league).
Our four living former Presidents all tipped their baseball caps to acknowledge this landmark date, and other dignitaries, athletes, entertainers, political figures followed with their own tributes. Do check out the website tippingyourcap.com: lots of wonderful pictures and information there.
President Obama tipped his Chicago White Sox cap; Bush was in the hat of his favorite team, the Texas Rangers; Clinton wore a Chicago Cubs hat, and Carter tipped an Atlanta Braves cap.
As one absorbed by Negro Leagues history, I am gratified by this acknowledgment of Black baseball when the game was segregated at the highest level. I do find myself wishing even this small gesture had gone a bit further, symbolically: It would have been apt if the presidents had tipped actual Negro League team hats and not the caps of their forebears in white baseball. 
Baseball hats of Negro League teams are not hard to find on vintage baseball clothing stores online. 
It's OK that both Obama and Clinton had Chicago team hats. After all, Rube Foster's team was a Chicago club. In the 1920s, Chicago was the capital of black baseball and the site every year of the East-West Game between the stars of the Negro National League and the Negro American League stars, from the first game in 1933 to the final game in 1953. That game was played every year in the White Sox's Comiskey Park, often drawing 30,000-50,000 fans. So Clinton can have the Chicago American Giants hat. 
We'll give Obama a Homestead Grays hat. I realize the Grays, one of the greatest of Negro League teams, was a Pittsburgh club, drawing its name from the Homestead steel mills there. Pittsburgh was the capital of Black baseball in the 1930s, but the Grays in the 1940s played most of their games in Washington, D.C. — and that's where the Obamas call home now.
We could ask Jimmy Carter to tip the cap of the Atlanta Black Crackers who played a number of years in the Negro American League, a major league, as well as in the Negro Southern League. The dominant white team in Atlanta was the Crackers. It was commonplace for the Black team in a city to take on a version of the name of the local white team (cf. the Birmingham Black Barons, the New York Black Yankees), even if it produced something of an irony (Black Crackers!).
For George W. Bush, it's a bit more difficult, as there is no signature Black team from Texas, his home. So let's put "W" in a hat that recognizes a great Black Texan ballplayer, Hall of Fame shortstop Willie "El Diablo" Wells, born in Austin. Bush can wear either a St. Louis Stars cap, as Willie played the first seven years of his career in St. Louis, or the hat of the Newark Eagles, where he achieved his greatest success. 
Major League Baseball had scheduled a league-wide celebration of the Negro League Centennial on June 27, and throughout the summer — as well as Jackie Robinson Day on April 15 as usual. Both celebrations fell victim to the pandemic as the baseball season was postponed, to be recommenced later this month.
Last February, Major League Baseball (MLB) announced that "many MLB clubs have planned special 100th anniversary ballpark and community activities, in addition to the recognition on June 27. Examples include Negro Leagues tribute games with game day giveaways, special guests and pregame panels, documentary film screenings and auctions to support the Negro Leagues Baseball Museum or related organizations."
This year, as every year since 2004, Jackie Robinson was to be honored on the date of his first game with the Dodgers in 1947. Amid this celebration, I have always found myself with misgivings. Now, Jackie Robinson is an impeccable American hero, but on April 15, it's all Jackie, exclusively: I wish there were greater acknowledgment of his precedents, those black players on whose broad shoulders he stood. 
The ignorance of these precedents is stunning. Even the most knowledgeable baseball fan is hard-pressed to name any Negro League players beyond, perhaps, Satchel Paige, Josh Gibson, and Cool Papa Bell. 
Recently, sportswriter Joe Posnanski, an authoritative source, writing in The Athletic, listed the top 100 baseball players of all time. Willie Mays was the No. 1 (I go along with that), with Babe Ruth a close second. Henry Aaron was 4th and Oscar Charleston was next, the 5th best baseball player of all time, ahead of Ted Williams (No. 6), Mantle, Gehrig, DiMaggio, Trout, A-Rod and other giants of the game.
Oscar who? 
Exactly. 
So I was hopeful that the celebrations this summer might do more than pay lip service to the Negro Leagues, perhaps scratch the surface more deeply than usual.
A 60-game schedule of MLB games are scheduled to start in a couple of weeks. Playing the full schedule, starting the season itself, is anything but assured.
Negro League Day has been rescheduled for Aug. 16 — and Jackie Robinson day for Aug. 28, the date in 1945 that Robinson first met with Brooklyn President Branch Rickey in New York and signed with the Dodgers, 19 months before his first major league game. 
I do hope the festivities honoring the Negro Leagues and their great players and teams that were originally planned will still be observed, if inevitably less robustly (no fans in attendance!). 
It would be historically fitting, if sadly ironic, if this celebration was not to be. The Negro Leagues, and black baseball during segregation generally, have been described as baseball's Atlantis, a hidden world, its players performing brilliantly in obscurity. 
Like with so much these days, we'll see. 
In the meantime, tip your cap to the Negro Leagues.
More News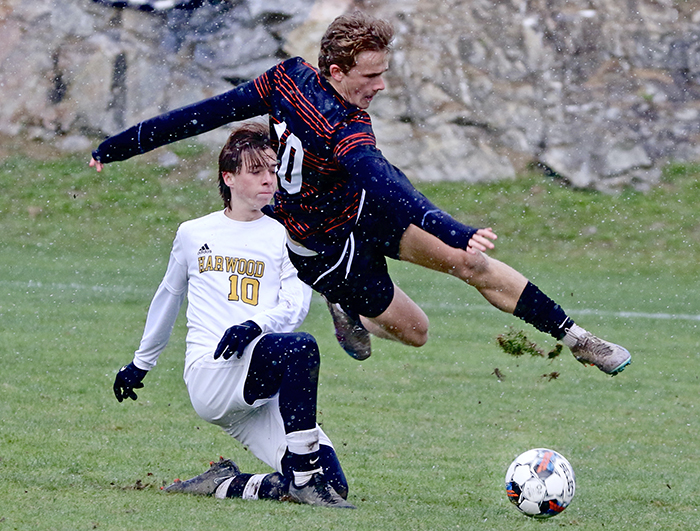 Seven local high school boys' soccer players were named to the Division II or III All-Stat … (read more)
Five area high school girls' soccer players were named either Division I or D-II All-State … (read more)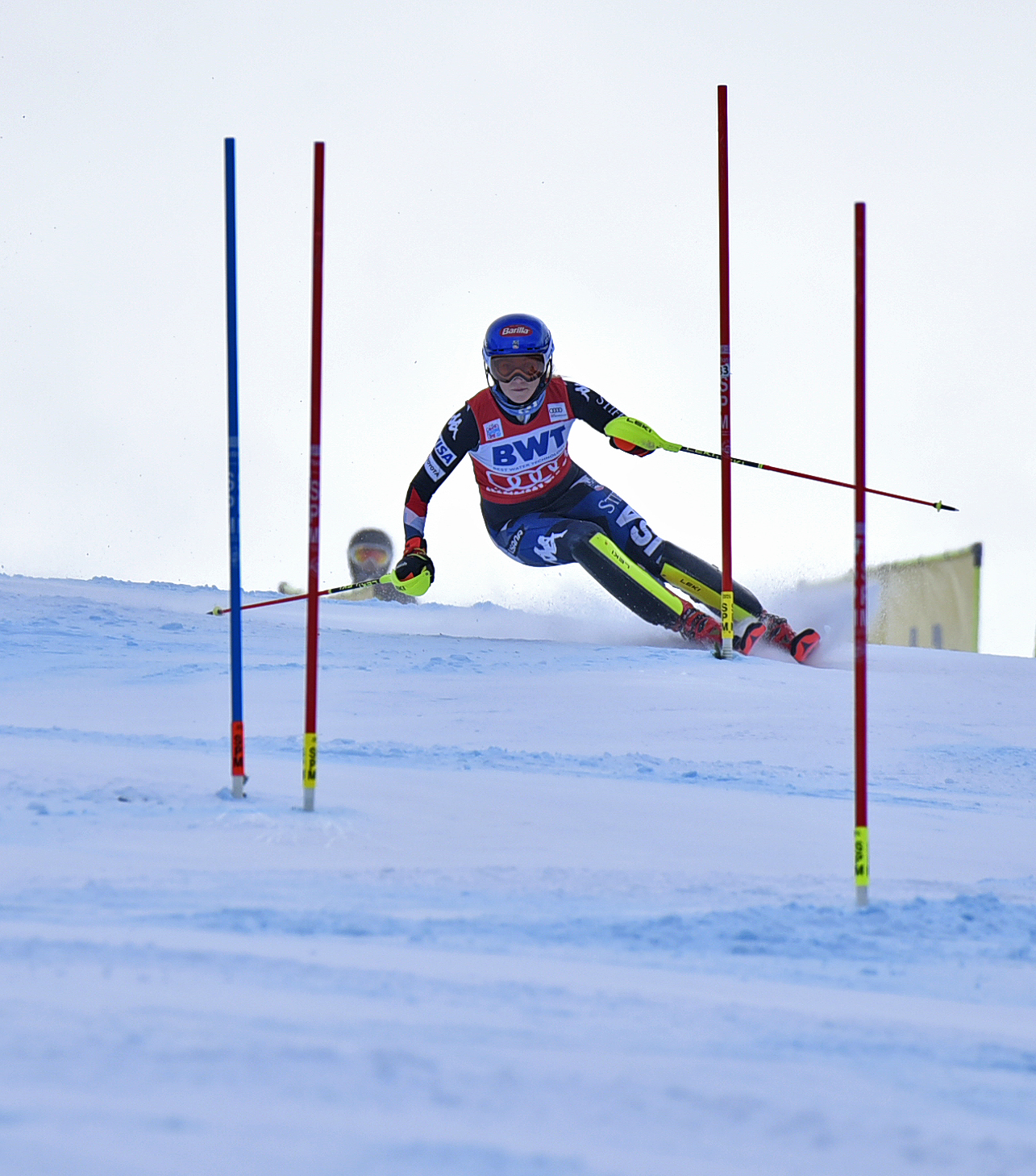 "To be perfectly frank, I'm not sure I'm in a position to win either of these races," Mika … (read more)